Visit The Beauty, Health & Wellbeing Zone
The Beauty, Health & Wellbeing zone at The Wedding Journal Show is a must for brides wanting to look and feel their very best.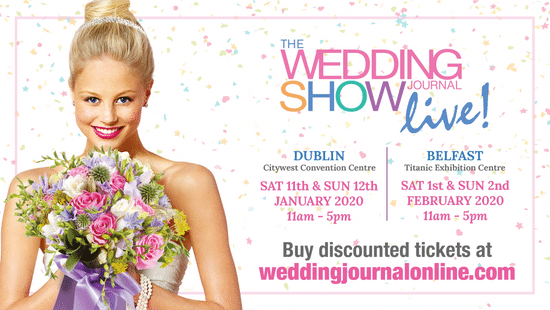 At no other time will you be as engaged in you beauty regime! In order to look and feel your very best on your wedding day and honeymoon, you'll want to know all about the latest skincare treatments, make-up products, healthcare, diet advice, fitness tips and non-surgical procedures
Introducing…Beauty, Health and Wellbeing
With so many options out there, the bridal beauty industry can feel overwhelming, but at the Wedding Journal Show brides, bridesmaids and mothers of the bride and groom can find the best beauty, health and wellbeing suppliers for their wedding day.
A whopping 85% of The Wedding Journal Show brides-to-be told us they would stay loyal to their bridal beauty regime.
The aim of our new Beauty, Health & Wellbeing zone is to offer expert advice and hands-on demonstrations on the latest beauty products, therapies and treatments available in Ireland.

In this area at the show look out for…
– The latest top-selling beauty brands
– New and upcoming treatments and therapies
– Live beauty demos
…Other Show Highlights…
Win a €35,000/£35,000 Wedding
Unmissable Bridal Catwalk Shows
Exclusive VIP Lounge
Honeymoon and Destination Wedding Pavilion
Your First Home