There's a new #weddingtrend…
It's the age of social media and couples are taking note by introducing a new must-have #weddingtrend into the market… the Wedding Hashtag.
Wedding Journal frequently reports on wedding announcements made through social media. Instagram, Facebook and Twitter are the new go-to Apps to announce engagements, weddings and general wedding-related excitement for celebs and the general public alike. But couples are taking it a step further to guarantee they'll be seen in the congested world of social media- the wedding hashtag.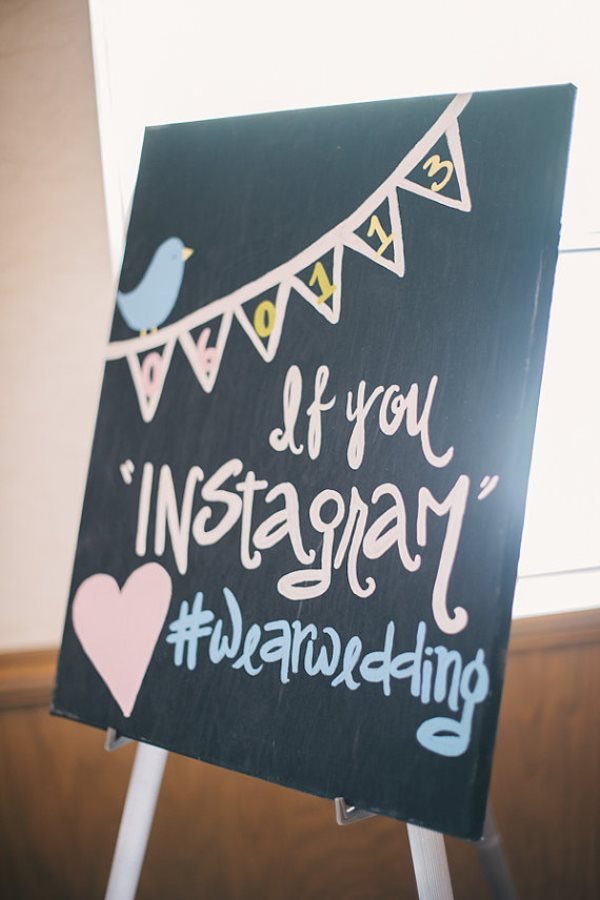 The science behind hashtags online is simple. By adding a hashtag to the beginning of a particular word or phrase, clicking that hashtag will reveal all other instances where that word or phrase is used. For example, posting '#weddingjournal' creates a database of areas where '#weddingjournal' has previously been used.
Where couples find it most useful is that in the whirlwind of the Big Day, they tend to miss their guests pictures put on social media. By encouraging them to add a hashtag, newlyweds will have a clear database of social media posts after the day generated easily through Facebook, Instagram, etc.
A survey conducted by Mashable and TheKnot.com revealed that 55% of couples are now using a Wedding Hashtag, compared to just 9% back in 2012. The huge spike indicates the reliance we now place on social media and its importance in our celebrations as a whole.
The survey also revealed that a third of couples who wed in 2014 had posted an 'engagement announcement' on social media within two hours of getting engaged. That's some speedy posting!
We want to know if a Wedding Hashtag is a crucial part of your Big Day and whether you will be opting for one, or throwing a wobbler and banning social media altogether. Brides-to-be, how would you feel if someone posted a shot of you in your dress… before you'd even walked down the aisle? Send your thoughts to clare.hiles@pentonpublications.co.uk.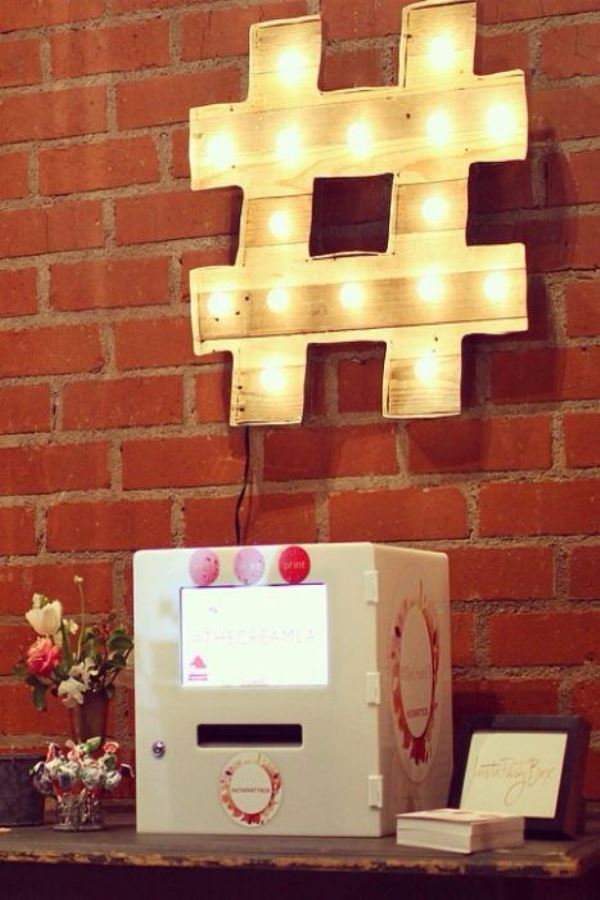 5 Ways to Incorporate a #WeddingHashtag into your wedding:
Create a unique hashtag using both you and your partner's names, then check no one has used it before! Examples- #BrianAndClaireWed2015 or #Mr&MrsSmith2k15
Advertise it on your Save the Date so guests know well in advance what they'll be using on the day of the ceremony (and when they Instagram your super cute invite!)
All those adorable signs you see on Pinterest for your wedding day? Create some of those and advertise your hashtag on all of them! People can't use your hashtag if they don't know about it…
Wedding favours that are printable or hand-made can all be branded with your hashtag so guests can continue to post online even when the festivities are done. This is a cost-effective way to use stationary space you are paying for anyways (think mini cake-boxes, goody bags, etc).
If pictures are a big deal to you on your Big Day, go for a digital Photobooth that automatically posts pictures taken in it online, using your hashtag. That way guests can search for their quirky images too.