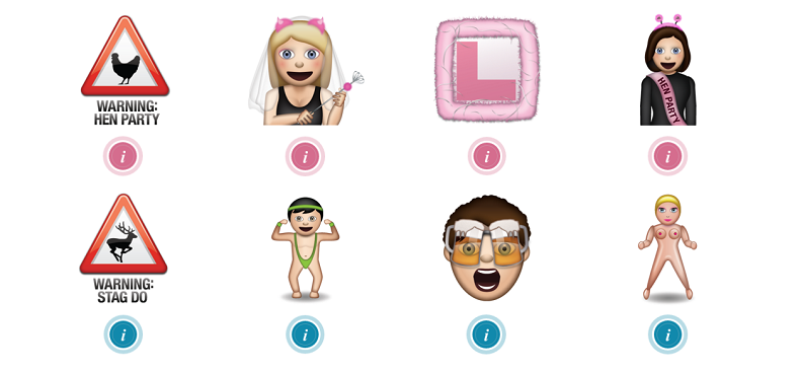 They've finally released a set of wedding Emojis we needed…
And these emojis have nothing to do with Kim Kardashian or her clan.
The wedding industry has been short-changed in recent years when it comes to emojis. Limited only to a bride, an engagement ring and (at a push) a wrapped present, newly-engaged couples have been stuck for ways to accurately explain their wedding-planning antics through text-speak.
Well worry no more couples as Hen and Stag emojis have arrived and they are FABULOUS.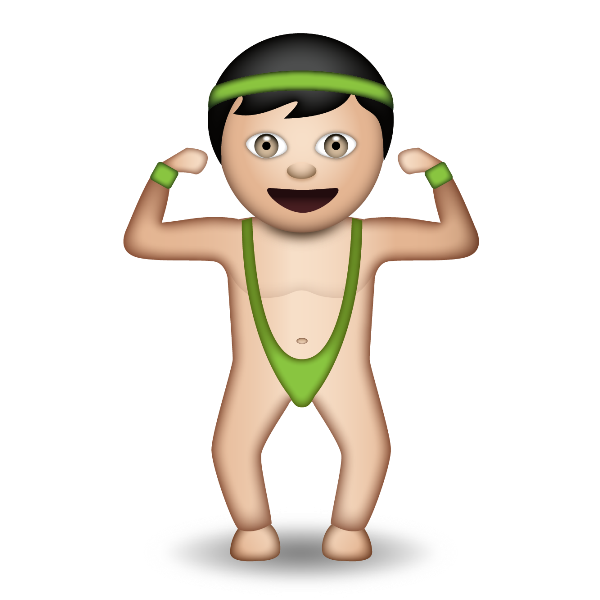 The series of eight miniature animations designed for smartphone use feature some common features of modern Stag and Hen Dos, such as a L-Plate for a bride-to-be and beer googles for the lads (plus the classic blow-up sex doll of course). The fun, quirky additions to the standard emojis have been developed by Red7 who were keen to fill a gap in the market.
In a statement posted on their website, they noted:
"At Red7 we noticed there weren't any emojis that summed up the time-honoured tradition of a hen or stag party. Frankly, we thought that just wasn't good enough. So we decided to make our own emojis to capture the typical antics you get up to on this wildest of nights with your mates."
And we couldn't agree more. Let's hope there is a full set of wedding-themed emojis soon to follow! To download, click here.