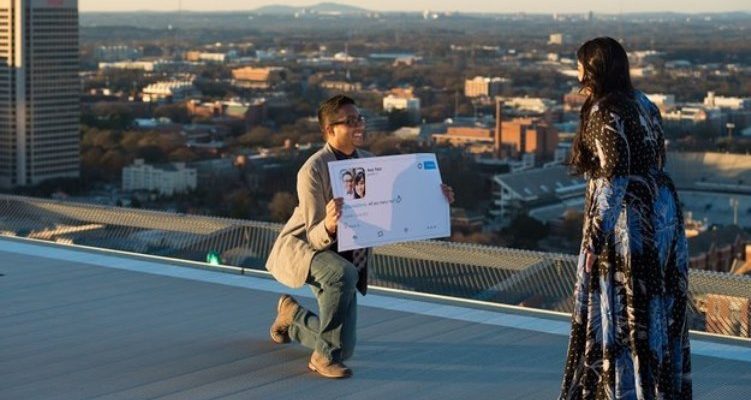 This Couple Met & Got Engaged via Twitter
It can only be described as a Twitter-ific proposal story.
An American couple have taken social media dating to the next level by not only meeting on Twitter, but also by using it as a key mechanism in their proposal story.
Sumita Dalmia, an avid Twitter user, took to the site in 2013 in search of a ticket to a local gig in Atlanta. When Anuj Patel claimed he had one up for grabs, the pair struck up a chat which bonded them over mutual interests in their home city.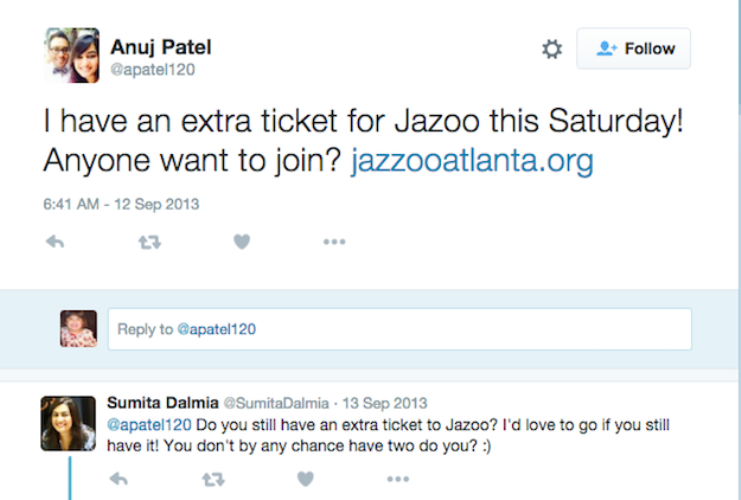 One thing led to another and eventually Sumita and Anuj became a couple- all to the thanks of the social media site. Therefore it comes as no surprise that when Anuj decided he was ready to pop the question, he turned to Twitter for creative inspiration.
Anuj developed a city-wide savenger hunt for Sumita, where the clues were print-out tweets delivered to her via her friends and family. At the end of the hunt he sent her one last tweet reading:  "Change into this dress & take the elevator all the way up. To me you are very near; I'm very excited you're almost here. #SumitaFindAnuj"
When Sumita reached the top of the elevator Anuj was waiting… tweet proposal in arms.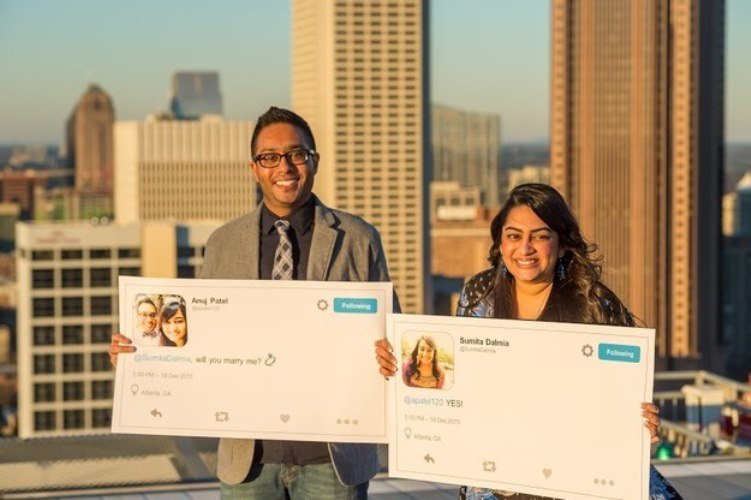 Best part is he had another physical tweet waiting for her, where she said yes.
In speaking to Buzzfeed News, Dalmia stressed just how magical the day was and that the twitter-based proposal was unique to their love story. She also discussed people's reactions when they find out the loved-up pair met on Twitter: "When we explain how we met by accident, they are so shocked to find that just one tweet led to such a strong friendship and lasting love."
This engagement story is so unbelievably cute!
If your proposal story is just an adorable, send us a message below.