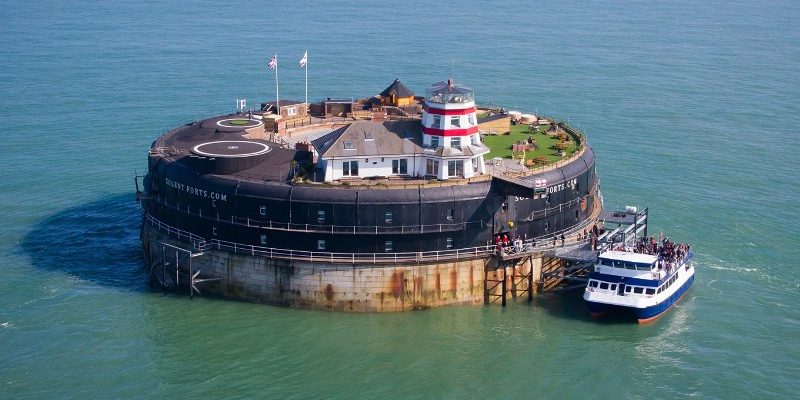 This remarkable UK hotel saw a jaw-dropping 56 proposals take place last year
No Man's Fort in Portsmouth is quickly becoming one of the world's MUST-visit hotels… at least for proposals that is.
Many venues don't come as unique as No Man's Fort especially considering you need a boat to get to it. Located just off of the coast of Portsmouth, guests must travel across the sea to reach the now famous hotel hotspot where they are greeted with luxury, charm and a once-in-a-lifetime experience.
But this unusual destination isn't hitting deadlines this week for its off-the-wall location- instead it has risen to become one of the most popular spots for people to get engaged after seeing a whooping 56 proposals take place there over the past year. That's more than one a week!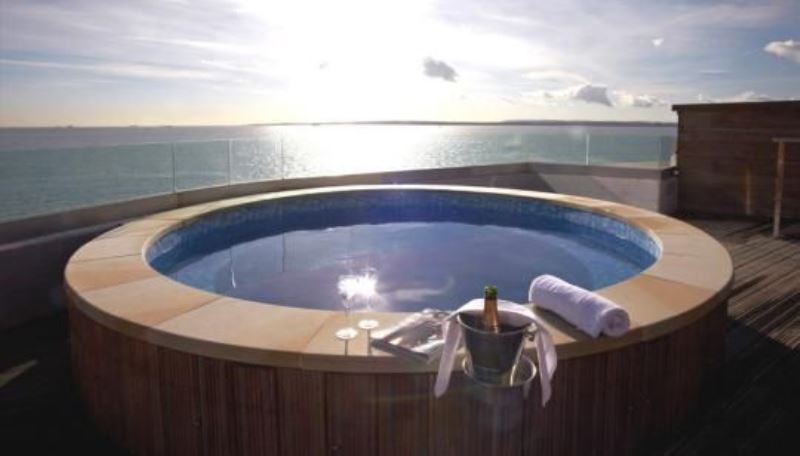 The intimacy and romance of No Man's Fort is apparent, making it no surprise that loved-up couples are heading there for mini-breaks and leaving engaged. With roaring fires, rooftop hot tubs and endless bubbly even the most unromantic of pairs could muster up the courage to pop the question and we would most certainly say yes if we were whisked away to somewhere as spectacular!
No Man's Fort is one of three islands in The Solent Forts group and is located approx. 2.2km away from Portsmouth. With 22 bedrooms on the island and large event space it also is ideal for weddings and other events looking for a never seen before space. So if you've already got a ring on your finger- fear not, as you can simply wed on the island instead.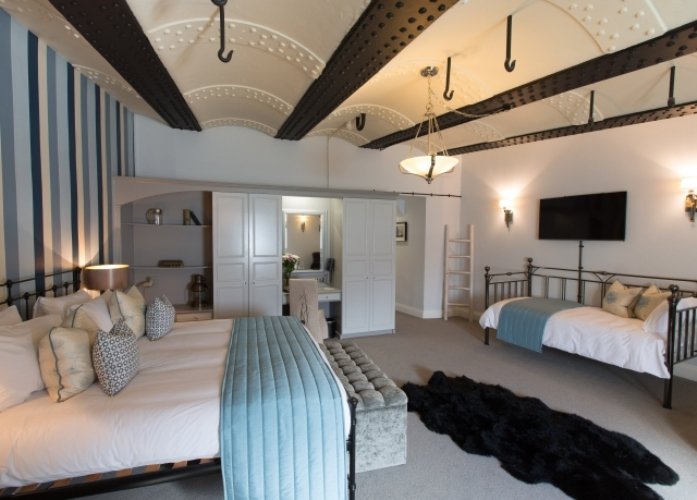 Alternatively, if it is a mini-moon you're looking for then feast your eyes on their brimming overnight schedule which has left us supremely jealous of anyone going in the near future:
Day One
11.30am Arrive at the Solent Forts Port Office in Gunwharf Quays, Portsmouth. Our crew are on hand to check you in and relieve you of your luggage.
12:00pm It's anchors aweigh as you depart Portsmouth Harbour for No Man's Fort. The life jackets are optional, but cameras compulsory as we approach our awe-inspiring destination.
12.30pm What better greeting than a chilled glass of bubbles as step into our dramatic Atrium.
1:00pm We'll help you get your bearings with an orientation session in the Atrium
1:30pm Time to recharge with a sumptuous buffet lunch
2:30pm Relax in the sauna, or take in the spectacular views from our rooftop hot tub. With uninterrupted views of the Solent, you've just the passing yachts for company.
4.30pm Return to the Atrium for afternoon tea and homemade cake. In true decadent style you can take tea in your dressing gown before returning the hot tub.
5:00pm Enjoy some free time to explore the four levels of the fort, go fishing, fly a kite, or play pool.
7.30pm Gather in the Atrium for pre dinner drinks and canapés.
8:00pm Enjoy a three course à la carte dinner in the Mess Hall, followed by tea and coffee.
10:00pm Retire to the rooftop and wrap in cosy blankets to enjoy hot chocolate and toasted marshmallow from the fire pit. Star gazing obligatory, singing optional.
Day Two
8.30am Tuck into a full fort breakfast served in the Mess Hall.
10.00am Make sure you're all packed and ready for departure to the mainland
10:30am Arrival back on dry land at our Gunwharf Quays Port Office
The packed overnight stay is ideal for anyone looking to escape just for a brief period of time and promises to be the ultimate retreat- which is proven by its stellar Trip Advisor reviews.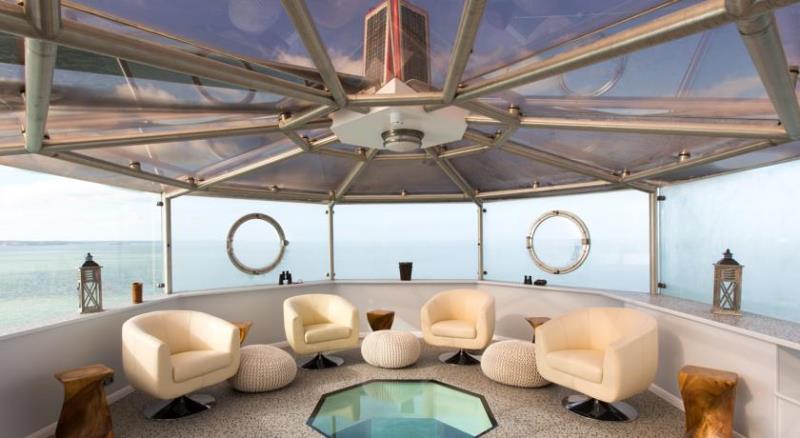 If you're not engaged but hoping to be, we suggest leaving a hint about this gorgeous spot sometime soon…