Without the weather… we are in the less-than tropical Ireland after all.
We know it's baltic, raining and miserable outside- but hear us out. The best way to combat the traditional Irish weather is to laugh in its face by throwing a totally tropical wedding. Palm trees, pineapples, flamingos- we think you should go the whole way and throw a bright big day reminiscent of the Caribbean shores.
How? It's easy! Simply think of all the relaxing experiences that help you unwind during your summer holidays… then incorporate them into your wedding day celebration. Whether its juicy watermelon-flavoured cocktails or the local cuisine- use it as the theme for your wedding.
And if you're worried Irish weather won't play along, fear not… just have your big day indoors just in case!
Stationary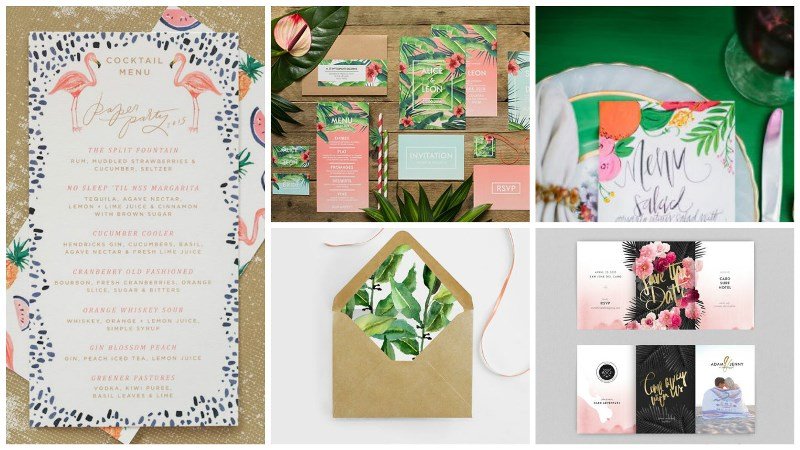 Set the mood from the beginning with exciting stationary guaranteed to force your guests into a 'holiday' frame of mind. You can even sprinkle in a teaspoon of sand to set the scene or spritz a hint of 'tropical scent' Febreeze into each envelope to make the postman super jealous.
Hen Do

What better hen do theme than a deliciously destination wedding one? Fruity cocktails are a must, as well as sexy beachwear for the dress code.
Flowers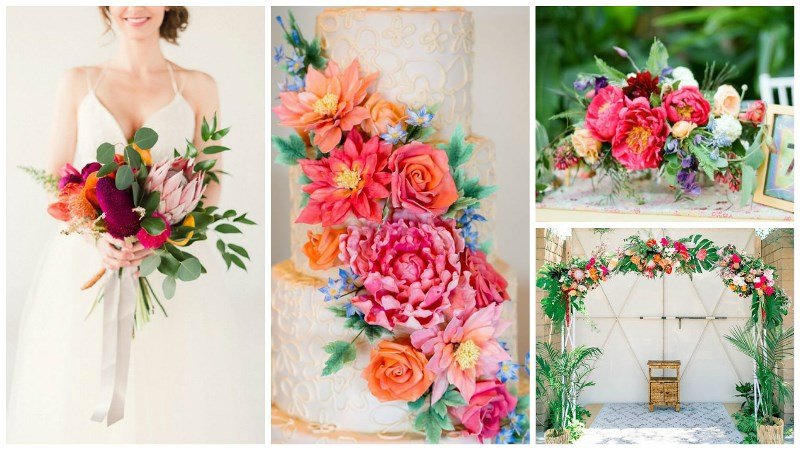 OTT blooms are on the cards for this type of celebration- pink, orange, green and blue are the ones we're loving and use them everywhere. For your traditional bouquet, on the cake, adorning the tables or for photograph opportunity spots too.
Table Decor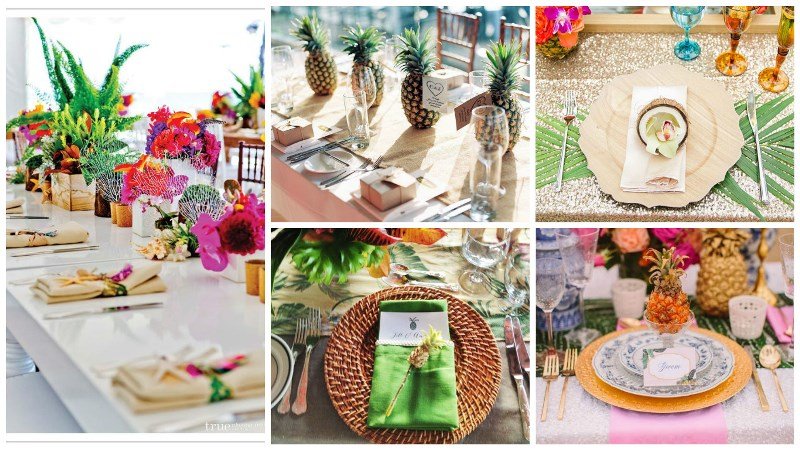 Table decor can be as outrageously tropical as you like and make sure the food follows suit. Caribbean cuisine is utterly delicious and helps set the scene for your guests.
Cake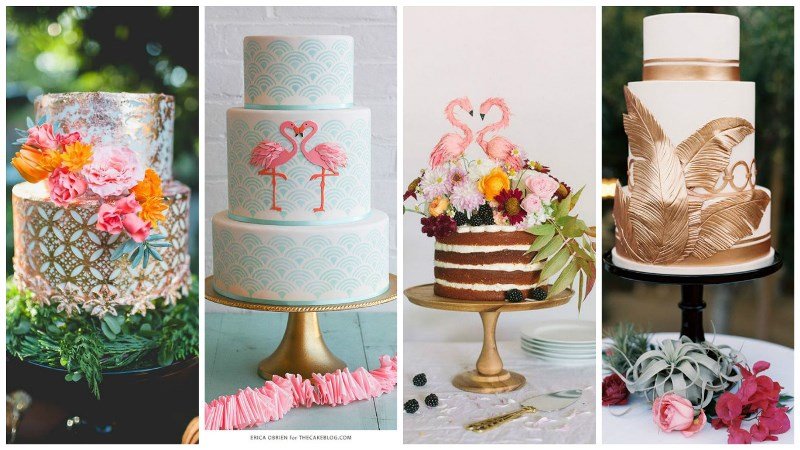 How beautiful are tropical wedding cakes? Whether you opt for just a floral touch to craft the tropical effect or incorporate some metallics- the effect is stunning.
Little Touches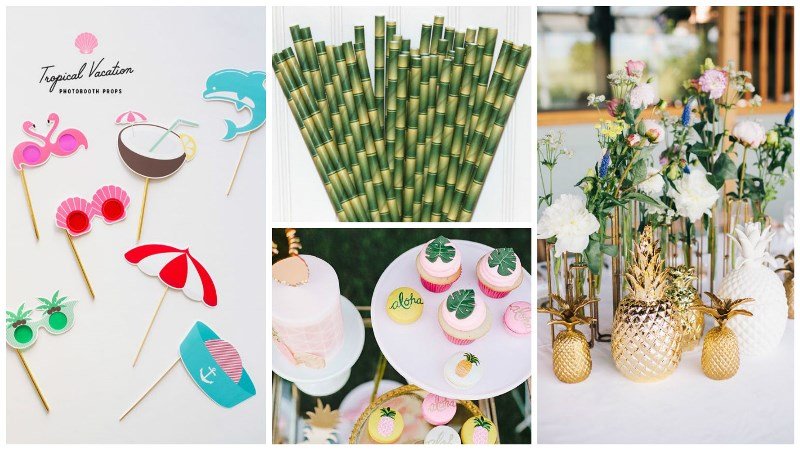 Finally, if you're going for this fun theme then we suggest going all out. Don't just add a few little touches- really turn your home celebration into a destination one. We promise your guests will love you forever for it.