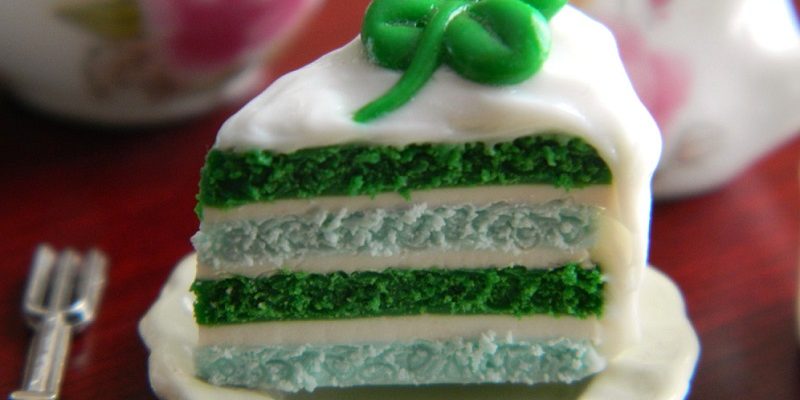 Tips for a Stylish St. Patrick's Day Wedding
Gallery Hip
Throwing a St. Patrick's Day wedding is the perfect chance for brides to unite Irish culture with a sophisticated take on a fun-filled day.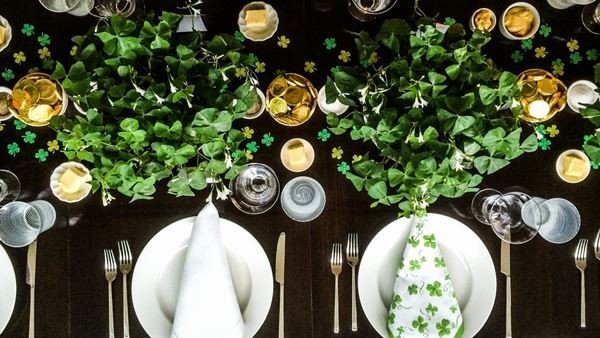 While images of cheap Leprechaun hats and gaudy, glittery shamrock headbands do spring to mind when thinking of the infamous St. Paddy's, a wedding on March 17 doesn't have to be a nightmarish union of cheap tat and gaudiness. Sure, there will be booze and shameful attempts at River Dancing, but pair it with a stylish wedding reception and you could be onto a winner.
If you're considering throwing a St. Patrick's Day wedding, here's the WJ guide on how to make it classy, cultured and undeniably creative!
Colour Scheme
This may seem obvious (green), but what shade of green are you going to go for? If you want to keep things traditional, then an Irish Kelly green would be your go-to choice, but alternatives like mint or sage can modernize your event significantly. If you aren't partial to green, then why not consider throwing a rainbow-themed wedding as then you have the freedom to use all the colours that your heart desires! Don't forget, the rainbow leads to the pot of gold…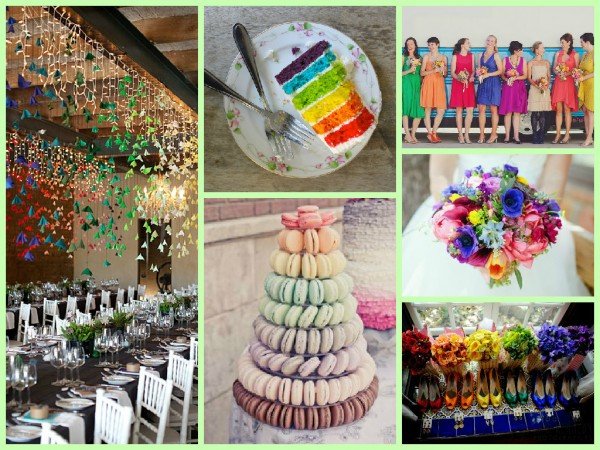 The Outfit
To avoid the ultimate tacky Irish wedding faux pas, DON'T add green to your dress. It can be tempting to incorporate a green sash onto your stunning, structured gown but we urge you to think twice. If you need a bit of green to feel part of the theme, then why not forgo the 'something blue' and try 'something green' instead, in the form of your wedding shoes or garter. That way, it's a subtle surprise for your guests, and it won't be ruining all your pictures!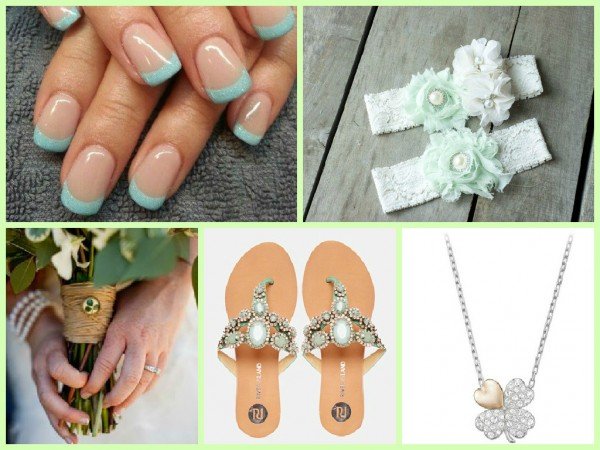 Table Decor
An easy way to keep things green, yet chic, is to go floral. White, yellow and green blooms can adorn even the drabbest of venues and transform it from a bland event space to nature's paradise. Centrepieces and chair covers can be substituted with fresh foliage, and you're guaranteed a fragrant smelling reception which is ideal for a springtime St. Paddy's Wedding.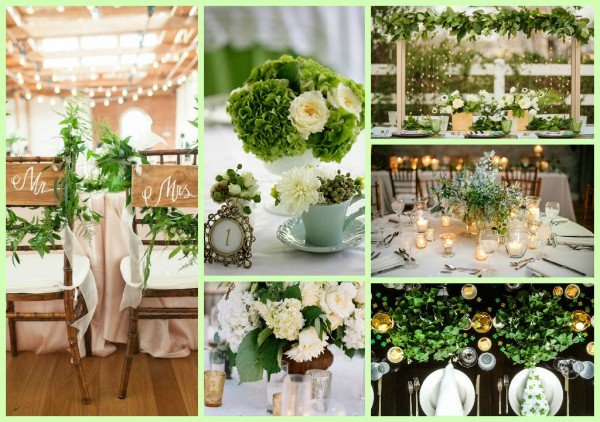 The Wedding Cake
Let's be honest- green isn't the most appetizing of colours and incorporating it into the key dessert for your wedding can be a daunting task. That said, when done correctly it can also create some of the most delicious and bespoke wedding cakes. Shades of mint or moss green are easy to transform into sophisticated cakes, while gold embellishments help add a glamorous edge. If you doubt that your cake won't turn up a gaudy mess, then consider a plain white cake decorated by subtle green shamrocks or edible glitter.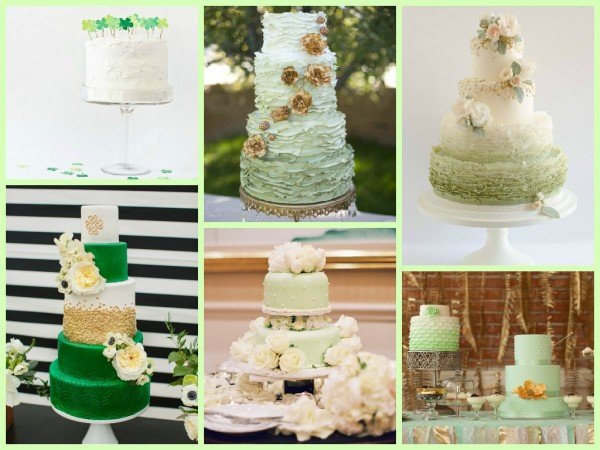 As a side note, when it comes to the rest of the menu you can't shy away from Irish food at a St. Paddy's wedding. Fill 'pots' with rustic soda bread and place in the centre of tables, then design a menu brimming with warm Irish beef stew, local spuds and roasted root vegetables. Add a hearty soup as a starter, and end the meal with a creamy cheeseboard sourced from Irish dairy farms. There's nothing tacky about delicious, wholesome, Irish grub.
For the kiddies
Your mini-guests can reap the best rewards at a Paddy's Day wedding as this is where you can indulge in every cringy, gaudy and flash thing you've tried your best to shy away from! Decorate your kid's table with sparkly shamrock tiaras for the little ladies, and leprechaun hats for the lads. Flutter gold coins across the tables, and create goody bags filled with temporary shamrock tattoos, shamrock-stamped sugar cookies and a map to find the rainbow. Mini bags of Lucky Charms are great go-to snacks as well!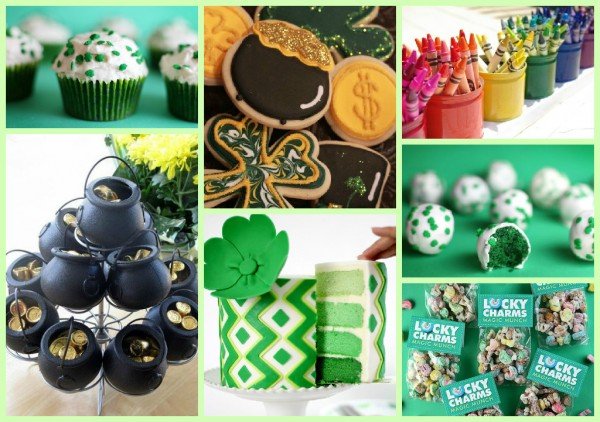 The Little Extras
The components of a wedding are vast and each offers a unique way for you to incorporate a little bit more of your theme into the wedding. Research classic wedding cars in shades of green, and keep an eye on quirky signs or decorations which will work well within your venue. Some weddings opt for dessert tables and specialized bars, so why not try a whiskey-tasting bar or craft beer station specializing in local booze?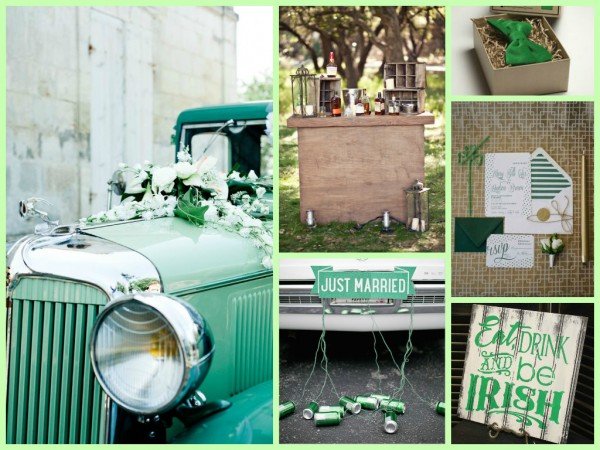 Seven reasons why you should have a St. Patrick's Day Wedding:
It's already an Irish public holiday and you have the day off, so why not make the most of it!
It's in March and therefore avoids wedding season, meaning venue costs could be slashed in half. Bonus points if St. Paddy's is mid-week as well- it's a bargain!
It's a celebration of Irish culture. You're Irish, we're Irish, let's all celebrate being Irish!
Everyone wants to party anyways. It's St. Paddy's and every wants a great party to go to. Let your wedding be that great event!
The food is rich, hearty and DELICIOUS.
Green doesn't have to mean Kerry green. Mint, sage, olive, hunter- they're all green!
Your mam and da will be the proudest Irish parents around!