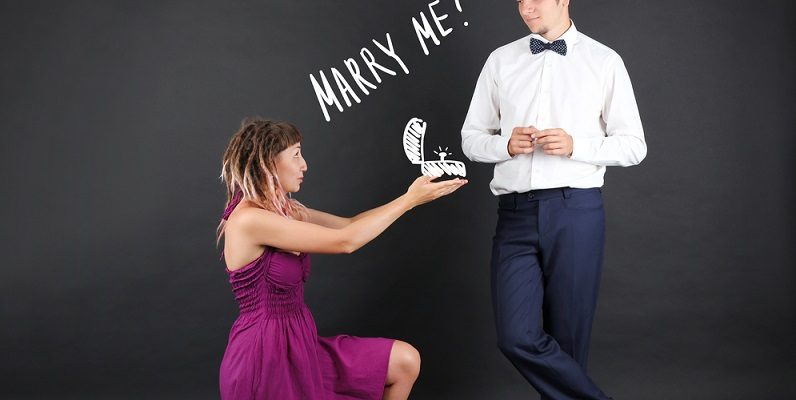 Tips for women planning to propose this Leap Year
Ladies, in case you hadn't heard, 2016 is a Leap Year which means it's perfectly OK to take matters into your own hands and pop that question, 'will you marry me?'
The 29th February is traditionally the day that women can finally cut to the chase and ask their man to marry them.
If you think it's bizarre that women need an official date to propose then wait until you hear the other customs surrounding the tradition: Apparently, women have to wear a red skirt when they propose and if the man says 'no', they have to compensate the woman with a kiss, leather gloves, a rose and £1!
The glove tradition dates back to a time when marriage was a sign of social status. It was said that women could hide the embarrassment of not having an engagement ring with the gloves, should their proposal be turned down.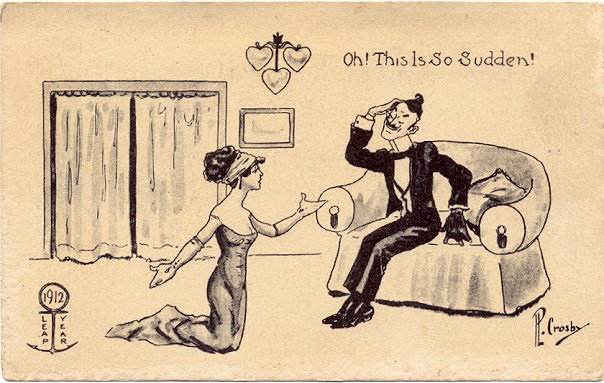 However in today's day and age when women fight for equality and equal footing, is it really right that we are told what day we can propose? Shouldn't we be able to propose to a loved one if and when we feel like it?
Research by vintage jewellery specialist William May revealed that most people think that women should be able to propose to men whenever they like. 66% of men and 61% of women said "yes" when asked if women should ignore tradition and propose to men.
Think about it, if you pop the question before your potential husband does, you get to help chose your engagement ring
Tips for planning a Leap Year proposal
Keep it personal
You're going against the conventional route which may take your partner completely by surprise. We recommend avoiding grand public gestures in favour of a personal and private setting where your partner will feel more comfortable.
Plan what you are going to say
You don't want to end up tongue tied when the moment strikes! Don't underestimate the rush of emotions you'll face when you finally ask the question. There's a chance that feelings may overwhelm you, but if you prepare in advance you'll have a better chance of saying what you need to.
Present him with a small gesture
While 'male engagement rings' are an emerging trend, the most common way for women to propose is to pop the question with a 'small gesture', whilst choosing a ring for themselves to wear with their partner afterwards.
Presenting your man with an engraved bangle or vintage watch gives him something to cherish the moment. It means that you can tailor the whole experience and make a much more personal statement.
Choose the ring at a later date
Once they've been proposed to, some men may feel like they've missed the opportunity to make a romantic gesture. Involving them in the process of choosing your engagement ring at a later date gives them the chance to return the favour.
According to a survey by William May 42% of women would wear an engagement ring they weren't completely happy with, so as not to upset their partner. Instead of running the risk of receiving a ring that doesn't quite suit you, propose first and then you'll get to help choose your own bling!
What if he says no?
You don't have to tell him your intentions before you propose, but it might be worth gauging his reaction when you discuss getting married just to be sure he's ready to take that step.
We're certain that if you've already discussed your future together, there's no reason why you shouldn't hear that all-important 'yes'!
However, if your partner does say no, you can remind him that he'll have to compensate you with a rose, a £1 coin and a pair of gloves!