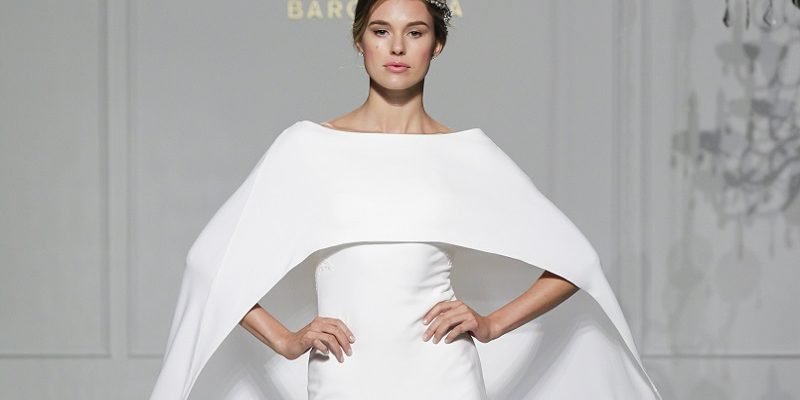 Top 30 of the very latest winter wedding dresses
Are you planning winter nuptials? If so check out our top 30 of the very latest winter wedding dresses which have just hit shops
There is something a little bit extra special about a winter wedding, WJ picture wedding guests enjoying a hot drink around an open fire, candlelit venues and photoshoots in the snow. Winter weddings naturally lend themselves towards certain fashion trends more so than others, here's all you need to know about choosing that special winter wedding dress…
A touch of sparkle
Winter weddings taking place during the festive season are a fantastic excuse to bring out the bling. Diamantes, gemstones, a touch of sparkle, or head to toe sequins are all great options for a Christmas or New Year's wedding.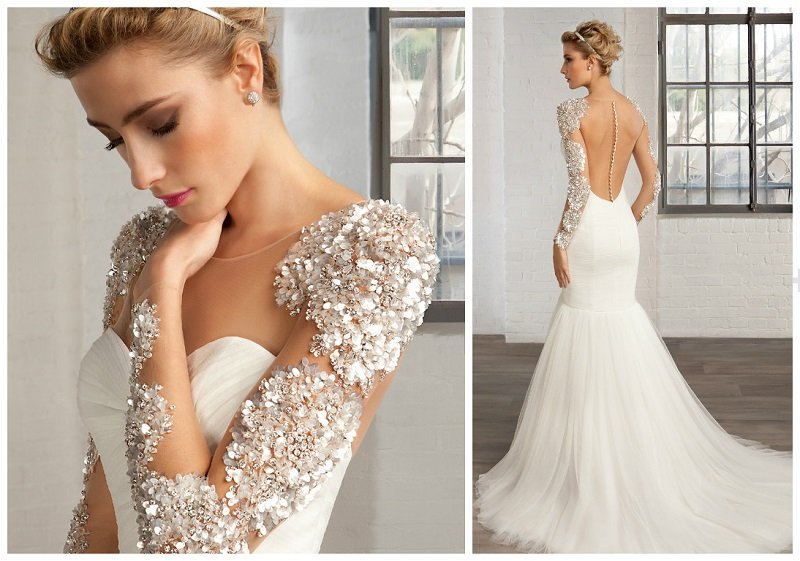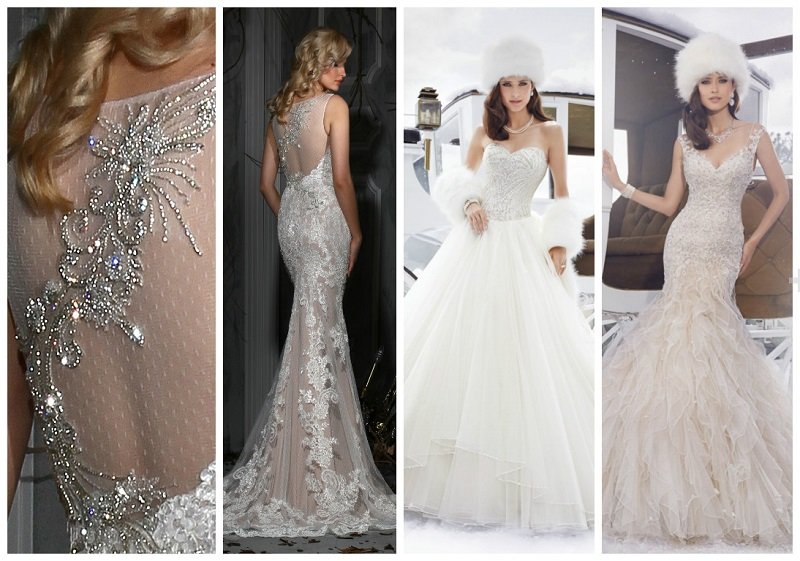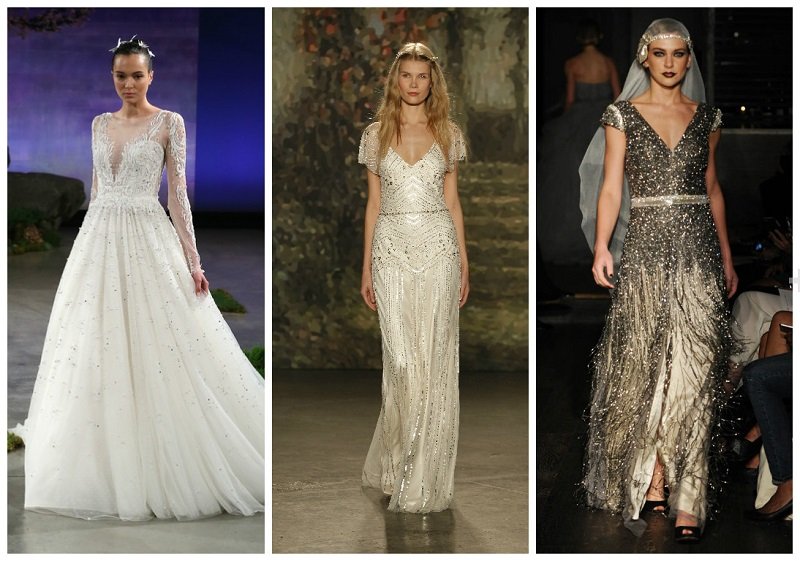 Capes
The hottest winter-appropriate wedding dress look involves the statement cape.
The cape adds a touch of drama and is a quirky way to personalise your wedding look, and of course add a little bit of warmth during a chilly winter ceremony or outdoor photo-shoot.
Some dresses come with removable capes such as the Enzoani style pictured, for two different looks in one dress.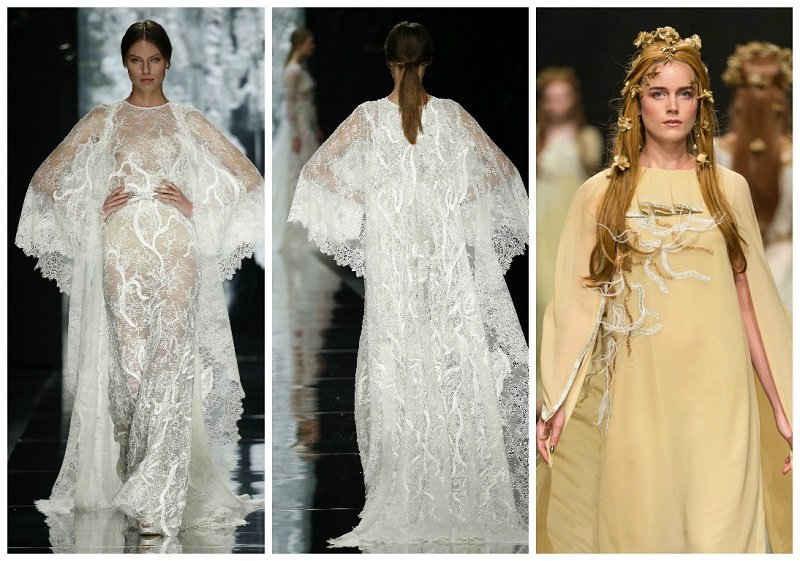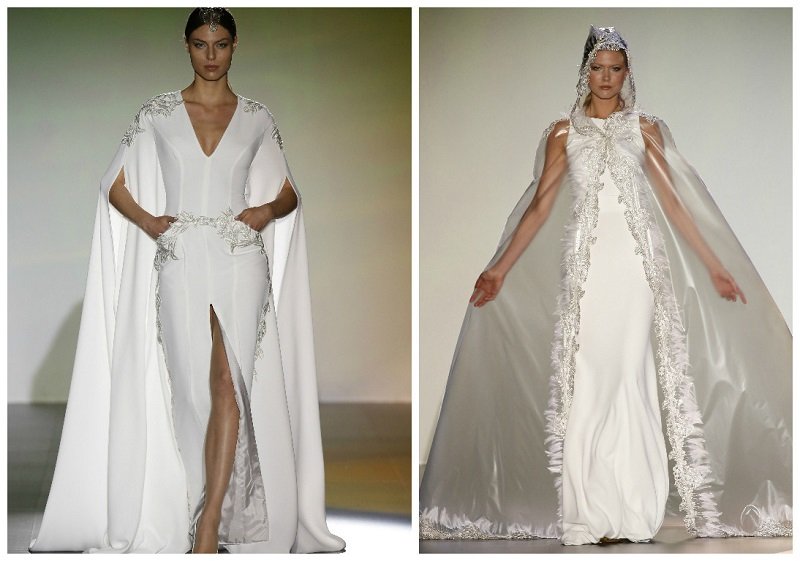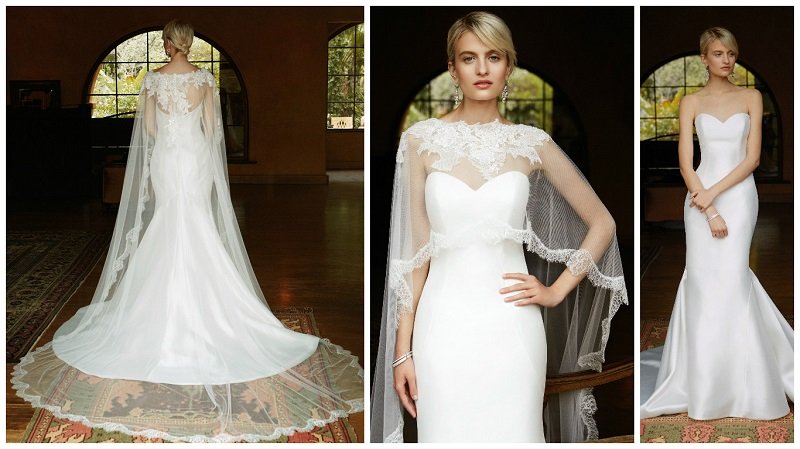 Sleeves
Super stylish and practical, long-sleeved wedding dresses are a classic choice for the traditional bride. 2016 bridal designers have modernised the look using mesh or illusion sleeves, and by pairing long sleeves with dresses featuring plunging neckline and backless styles.
Delicate ¾ lace sleeves feature heavily in next year's wedding dress collections.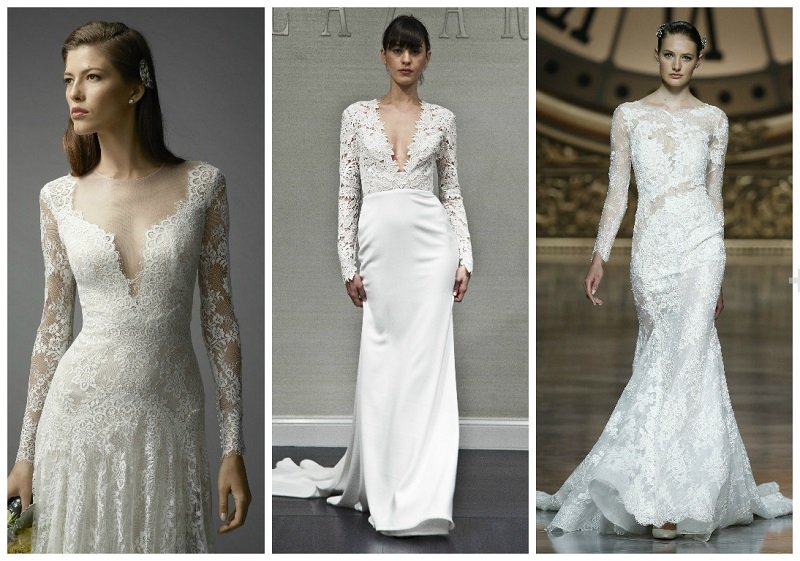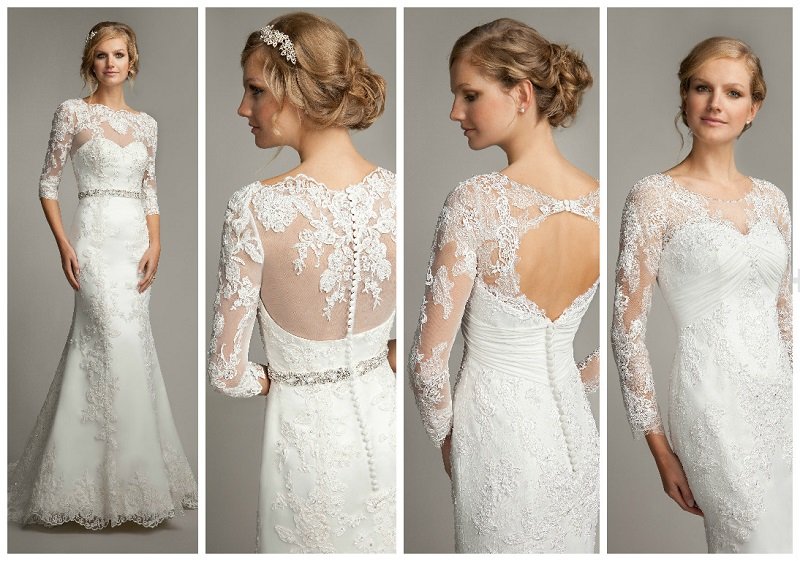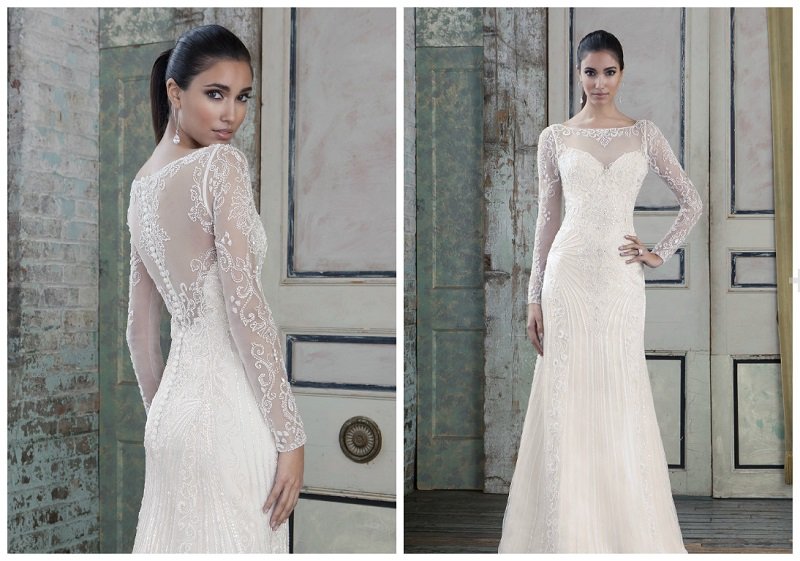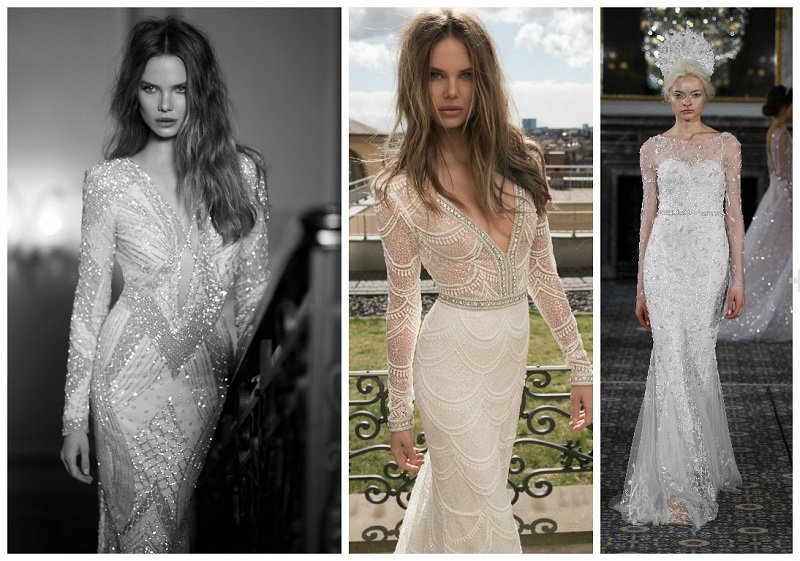 Something different
We love the bare branch design on the Sareh Nouri dress pictured; it has a winter feel and offers brides something a little bit different.
Rosa Clara's 2016 collection has lots of styles in heavy brocade that lend themselves towards a winter wedding.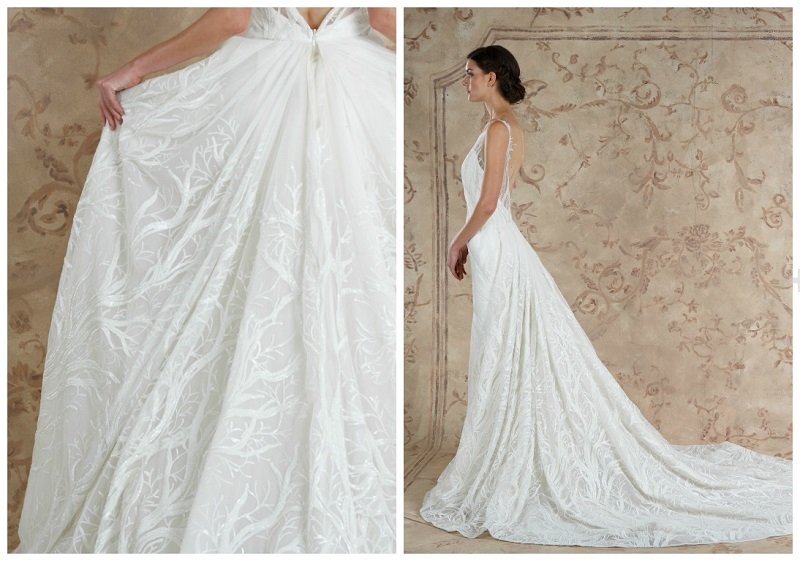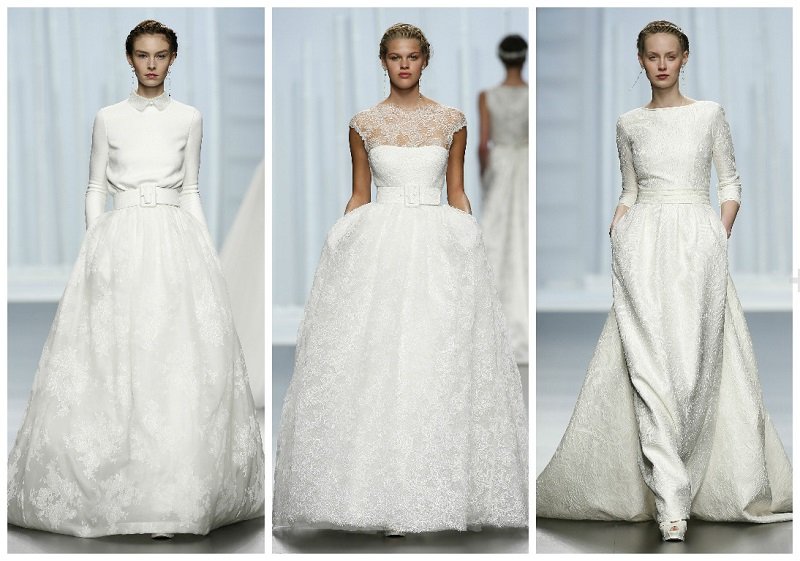 Featured image credit: Pronovias