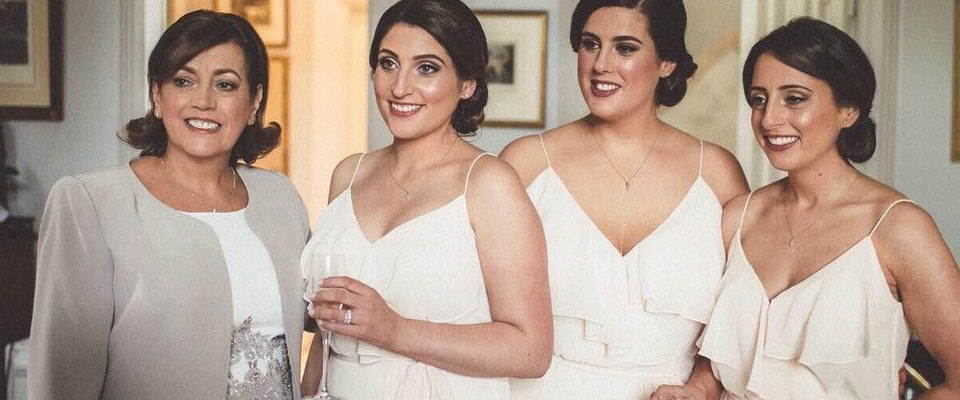 Top 5 Bridal Hairstylists In Ireland
We asked you, the readers, to nominate and vote for your favourite wedding suppliers and businesses in the Wedding Journal Reader Awards 2017. The votes are in and we are proud to unveil the best wedding hairstylists across Ireland and Northern Ireland. We have a total of four amazing finalists and one well-deserved winner…
The Winner
The Winner of our much-coveted award for Wedding Hairstylist of the Year is:
Tori Keane
Stylist to the stars and Ireland AM's resident hair stylist, Tori Keane is a top hair blogger and professional bridal hair stylist. Tori has been in the industry for 17years and has a wide range of experience in: TV, Fashion, magazine, training and bridal services. Tori completed her formal training as a colour technician and stylist in top salon chain Peter Mark before going on to freelance. Tori has always prided herself on, and thoroughly enjoys her bridal hair work.
Unusually, Tori provides a fully mobile service that most hairstylists do not provide. She travels countrywide (and abroad, if required) attending to the hairstyling requirements of Brides in the comfort of their own homes or at their wedding venues. Tori offers real expertise and attention to detail that is second to none. Whilst specialising in Bridal hair, Tori can accommodate hairstyling for the complete bridal party on the day. Tori will have your bridesmaids, mother of the bride, and any other family members looking pristine and photo ready, with no limits on styles; whether it's a curly blow-dry, an up-style, braids or curls. Booking through Tori Keane gives the added security that everything will run smoothly, and on time, on the day.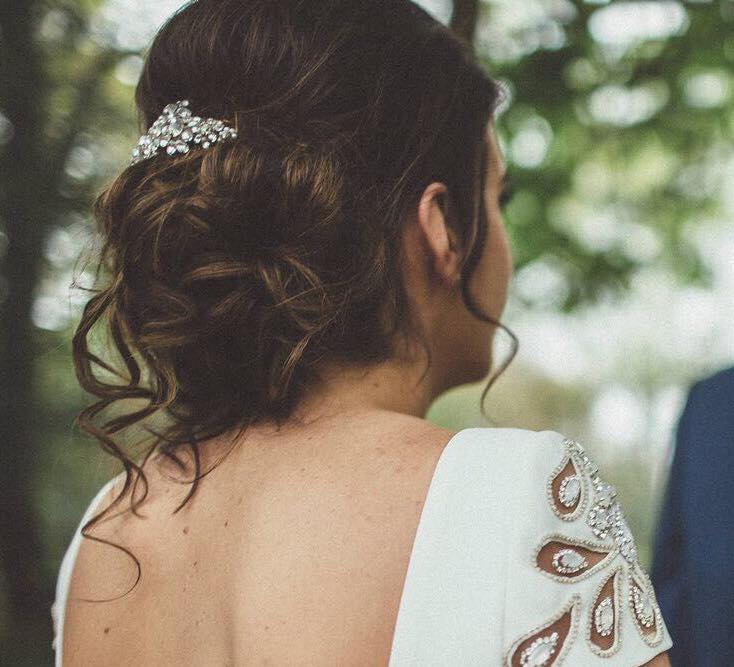 Visit Tori's website here or find her on Facebook @tori.k.hair
Our remaining four finalists that have also secured spots as the best wedding photographers across Ireland and Northern Ireland (and in no particular order) are…
LS Hair Westport
Awards winning stylists Lynda and Siobhan, who have their own hair salon in Westport, offer a flexible hair service for brides. They travel to your own home or wedding venue on the morning of the big day to have you feeling good and looking fabulous. They provide services for brides, bridesmaids, mothers and any other special guests. LS Hair have a strong reputation for excellence and are known as Westport's premier hair design company.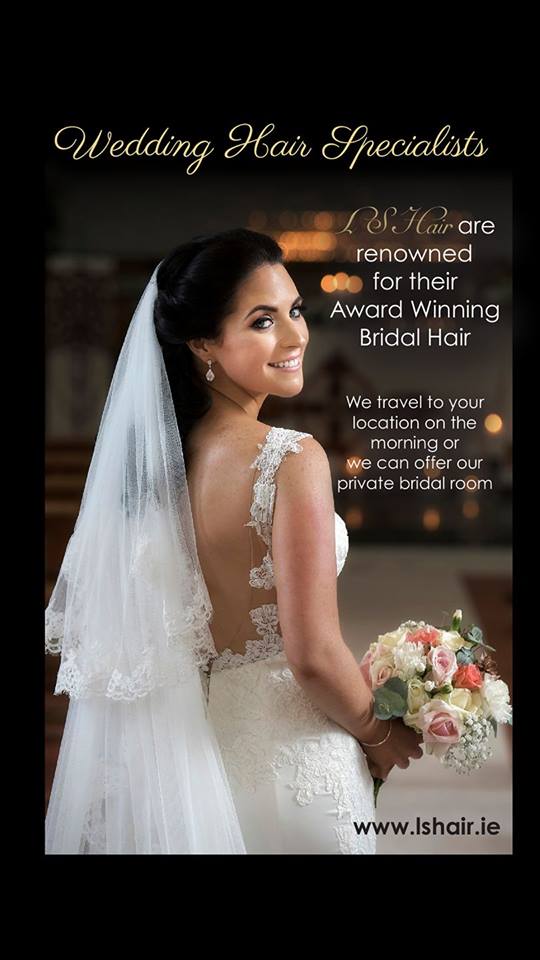 Visit LS Hair's website here , Call +353 98 24444 or email info@lshair.ie
Hair By Stephen International
Stephen McCusker is the founder and proprietor of hair by Stephen International since 1983 and his business is highly sought after throughout Ireland for his innovative bridal work. Their prize winning designs have graced the covers of National and International Magazines. Along with Seminars, Photo Shoots, Radio and Television appearances including previous nominations for N. Ireland Hairdresser of the year, puts Stephen International at the forefront of the Hairdressing Industry throughout Ireland today.  Hair by Stephen International can put their years of experience and professional expertise to good use in helping you create your dream bridal look.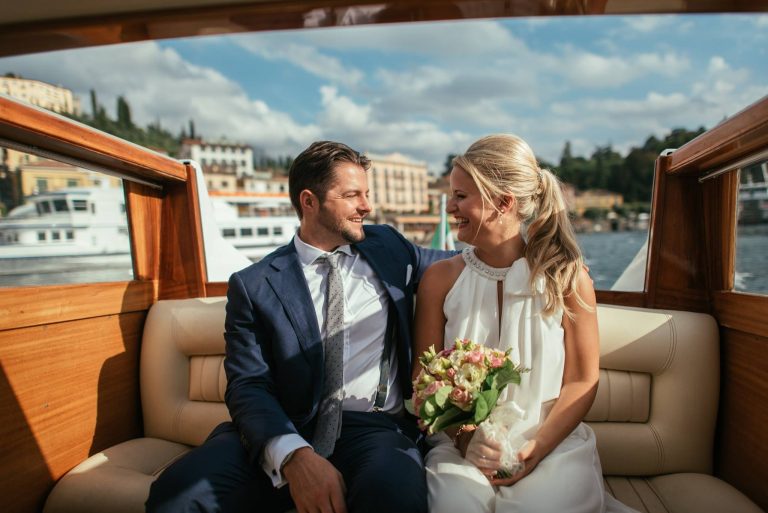 Email hairbystephen@outlook.com call 028 3832 7015 or visit the website here
Davey Davey
Davey Davey is a professional hairdressing service in sophisticated, luxurious and elegant surroundings based in Dublin city centre. One of the most iconic hair salons in Dublin, they work with clients to deliver their desired bridal result, taking into consideration an individual's face, hair type lifestyle and envisaged look.  Davey Davey offers a complete bridal and personal wedding service, where they can travel nationally and internationally for all your bridal hair needs.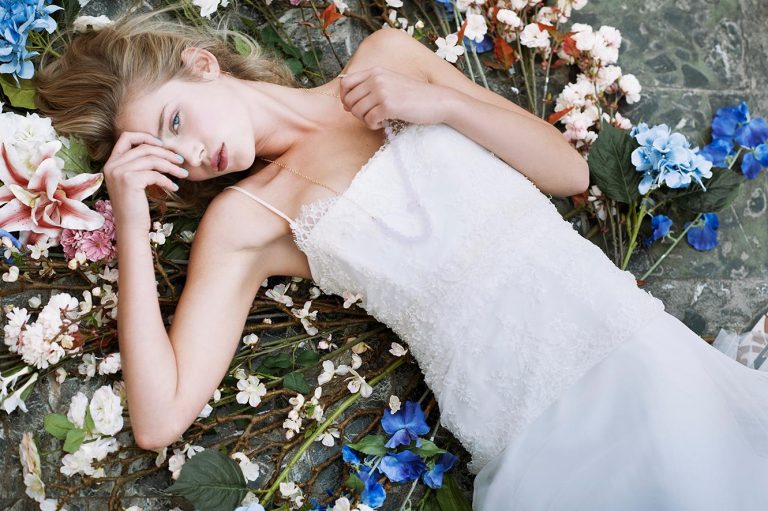 Email donna@daveydavey.com Call +353 1 611 1400 or visit the website here
Kay Burns, Coùture Freelance Styling
Kay Burns of Couture Freelance Styling has had a love for hairdressing from a young age and loves helping people- especially brides! –  feel good about themselves. They offer a range of treatments and services for all your bridal party needs in the run up to the wedding, and specialise in bridal and glamorous hair up styles.  With her work exhibited in many local magazine, Kay of Couture styling is a well-known hair industry name that will leave you feeling and looking your best.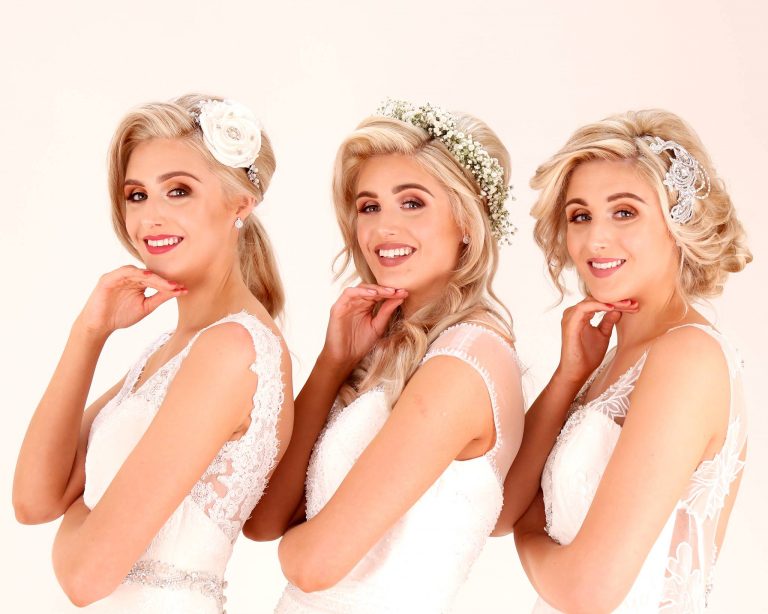 Email couturefreelancestyling@hotmail.com or Call +353 86 175 8632 to speak to Kay.
Set Featured Image Credit: Tori Keane Hair @ Facebook