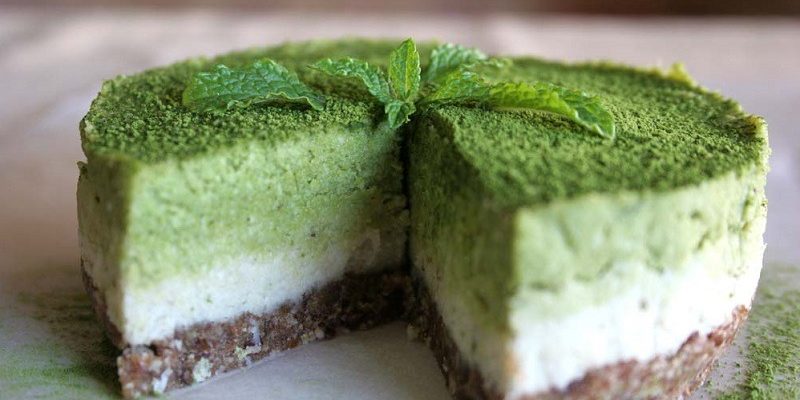 Top 6 2015 superfoods
Brides on a health buzz, give your diet a boost with the top 6  2015 superfoods on everyone's lips at the moment.
1. Matcha
Described as the 'legal green cocaine taking Dublin by storm', people are going crazy for matcha tea nationwide. Said to contain a whopping 137 times more antioxidants than regular green tea, it's no surprise that many are replacing their morning coffee with this healthier alternative.
Hugely popular in Japan for centuries where it's even used in KitKat, matcha has now gained global recognition because it's less processed than regular green tea and delivers an instant energy kick. This powdered tea also boosts the metabolism, reduces anxiety, and aids weight loss.
A quick search on Pinterest or Instagram will show its popularity, matcha lattes are all the rage although it's also being used as an ingredient smoothies, bread, pancakes, soup, and even wedding cakes!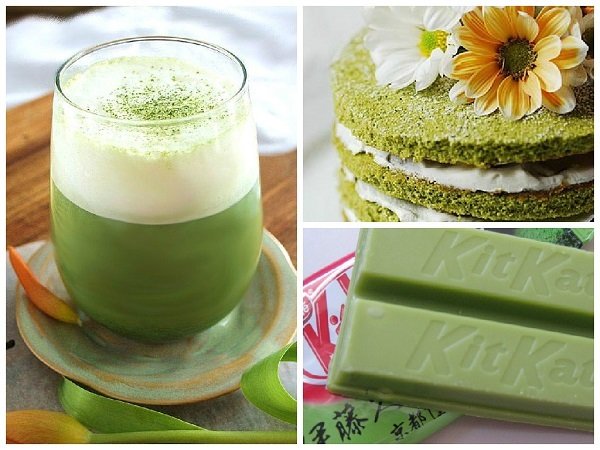 2. Insects
Yes, insects! Edible bugs are the next big thing and will act as an alternative to protein foods. Traditionally enjoyed in parts of Asia, Latin America and Africa, insects are loaded with fibre and ridiculously low in fat.
We didn't do a tried and tested ourselves, sorry about that. However you can get your claws on some edible insects from UK company Exotic Meats: www.exoticmeats.co.uk. They stock scorpion snacks, dried crickets and caterpillar worms. Exotic Meats deliver to Northern Ireland and the Republic of Ireland, and advised us to keep each order to a kilo or less to keep postage costs down.
Ireland's first commercial insect farmer Tara Elliott, who was born in Belfast and grew up in Dublin, is currently working on bringing healthy insect cookies, buns and bars to Irish shelves soon. She says she's on a 'one woman mission to get Ireland eating insects.' Watch this space!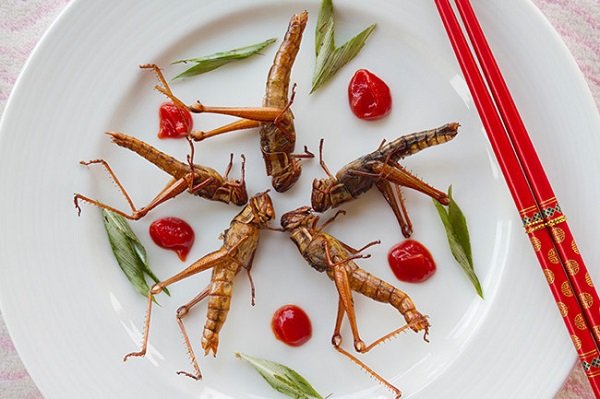 3. Kimchi
Fermented foods such as kimchi, sauerkraut, pickles, apple cider vinegar and miso have hit headlines this year for their huge benefits to digestive health.
You'll hear 'kimchi' shouted about a lot. This traditional spicy Korean side dish usually contains the following fermented vegetables; cabbage, red peppers, onions, scallion, garlic and salt. It is undoubtedly an acquired taste but your tummy will thank you for it.
Fermenting preserves the natural levels of bacteria, vitamins and enzymes in food, converting them into probiotics which are great for the gut because they encourage the growth of good bacteria. Fermentation has been used to preserve food and create new flavours for years, to learn more about the process check out the 'Fermented foods for a healthier life' course at the renowned Ballymaloe Cookery School in Cork.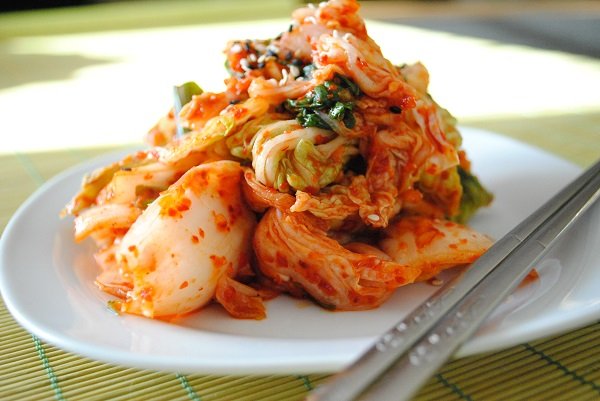 4. Freekah
Just when we all learned to pronounce quinoa correctly, it has been shoved out of the way by fellow grain freekah. The latest superfood that people are freaking out about – this grain is bursting with health benefits; it's full of fibre, low on the glycaemic index, high in calcium, iron and zinc, is said to improve eyesight and speed up weight loss because it makes you feel full for longer.
This green coloured wheat has a slightly smoky nutty tasty, and acts as a healthy substitute for rice or pasta. To cook simply add to cold water, bring to the boil, cover and simmer on a low heat.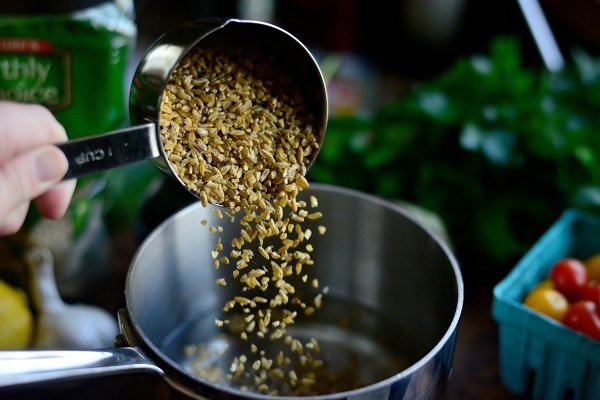 5. Cauliflower
No need to google this one – good old cauliflower is billed as the new kale. Cauliflower is a bit dull really, and this is one of the reasons it has made a massive comeback. Described by one TV chef as a "blank canvas that takes on any flavour or personality", cauliflower's selling point lies in its versatility and lack of strong flavour. It can be mashed, baked, fried, pureed and used as an alternative to rice, potatoes or as a pizza base.
The health benefits of this vegetable are numerous – it's an anti-inflammatory, rich in vitamins and minerals, improves blood pressure, helps the body to detoxify and speeds up digestion. A cauliflower-containing diet has also been linked with cancer prevention.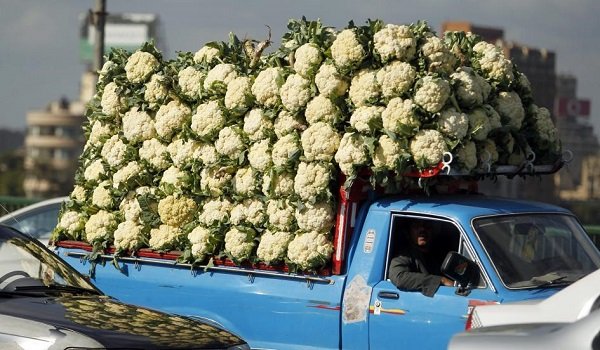 6. Almond butter
Almond butter is probably not as well-known as its counterpart peanut butter, but this spread is considerably better for your body. One tablespoon of almond butter contains the same amount of protein as you would get from a tablespoon of meat. It's a fantastic source of fibre, vitamin E and magnesium – and it tastes delicious. Kick-start your morning with a nut butter boost – have it with wholemeal toast, oatmeal, porridge or stirred into a fruit smoothie.
We were excited to discover a whole range of flavoured varieties available from Keen Nut Butter including; smooth, crunchy, chocolate, cinnamon, and vanilla pod. Keen products are hand-made in Co. Down and are available throughout Ireland. Their butters are primarily sugar and dairy free; great for those following a vegan, vegetarian or Paleo diet.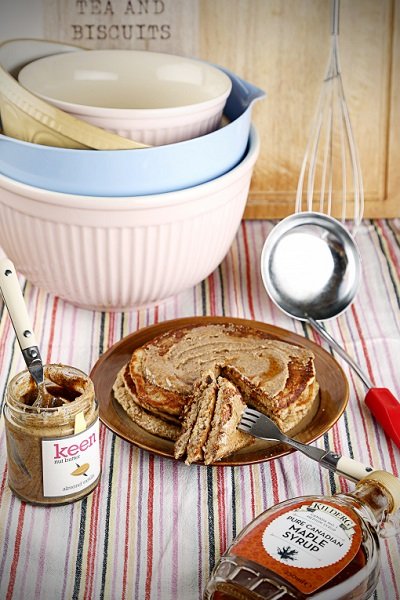 Featured Image- Talesofakitchen.com