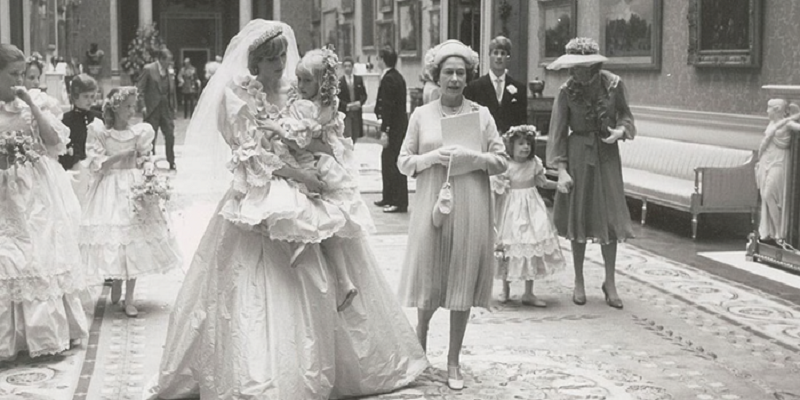 Unseen photos of Charles and Diana's wedding up for auction
Unseen photos of Charles and Diana's wedding up for auction – behind-the-scenes photos show the Royal Family as you've never seen them before
The private collection of 12 previously unseen behind-the-scenes pictures taken of newlyweds Charles and Diana on their wedding day have been put up for auction in the States next month, 34 years after the photos were taken.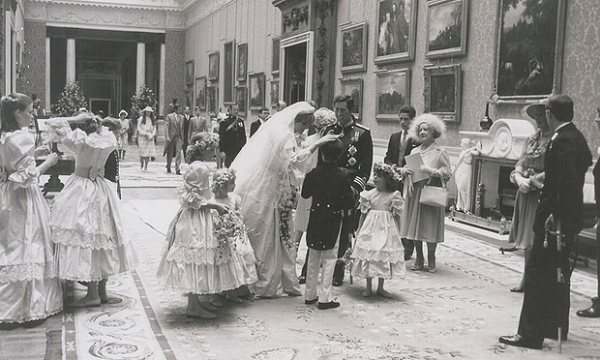 The collection of seven black and white images and five colour shots, features members of the royal family, including the Queen, Princess Ann, Princess Margaret and Prince Andrew, at Buckingham Palace on 29th July 1981.
The royal wedding images belonged to the assistant of English photographer Patrick Lichfield, later known as Lord Lichfield; the only wedding photographer allowed to take informal pictures of the royal family and guests during the wedding. Developed by the assistant, the photos didn't make it into the album presented to Charles and Diana and were never released to the public.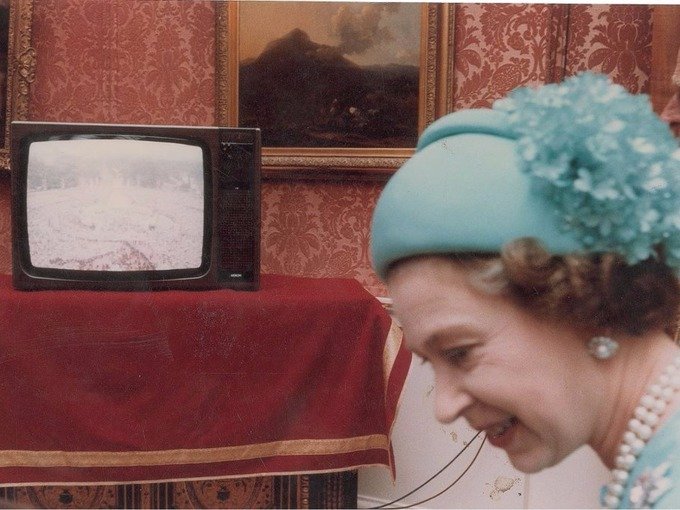 In one photo Diana is standing in her wedding dress cradling her young bridesmaid, five-year-old Clementine Hambro, in another image Diana's huge bridal train is being carefully arranged by designers Elizabeth and David Emanuel, and another photo shows the royal couple standing on the balcony of Buckingham Palace overlooking the crowds.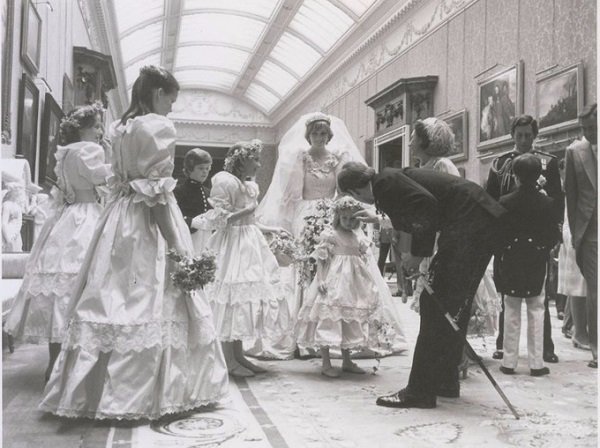 The photo collection will be sold in Boston on 25th September, along with a letter identifying the people in each photo and other details from Lichfield's assistant, it says:
I was the photographic assistant to Lord Patrick Lichfield… the only photographer allowed to take informal photographs of the royal family and their guests when they returned to Buckingham Palace…for the wedding reception."
The minimum price for the collection is set at $300. Auction spokesman Bobby Livingston said:
These never-before-seen photographs capture the candid and unrehearsed moments of the fairy-tale wedding."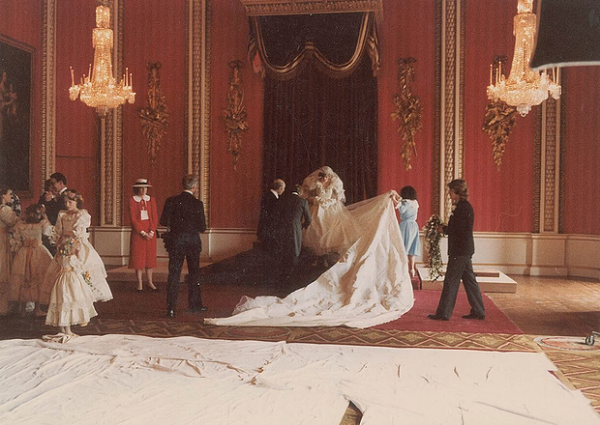 Featured image credit: Photograph RR, AuctionPA on www.theguardian.com