Upcycled wedding décor – nine uses for old doors
Nine ways old doors can be used as shabby chic upcycled wedding décor
Upcycled wedding décor enables couples to create a look that's unique to their wedding day. Vintage doors can be salvaged from car boot sales, second hand furniture and charity shops. Ask the hoarders amongst your family and friends if they have any unloved old furniture stowed away in attics or sheds, and keep your eye on sites such as Donedeal.ie and gumtree.
Think about the overall look you wish to achieve and how it will tie into your wedding theme. The door may just need a bit of scruffing up with a fine piece of sandpaper, or if you want to do a total overhaul there are lots of DIY tutorials online to help.
Distress paint, pretty handles, mirrors and flowers can all be used to decorate your door, which can then be incorporated into your wedding in the following ways…
Photo display
Often couples display photos to tell the story of their relationship, or pictures taken of their parents and grandparents on their wedding days. A vintage door frame would work particularly well to showcase photos from times gone by.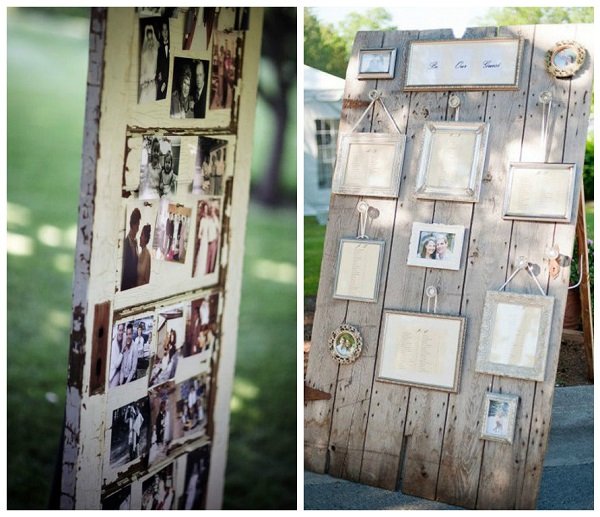 DIY photo booth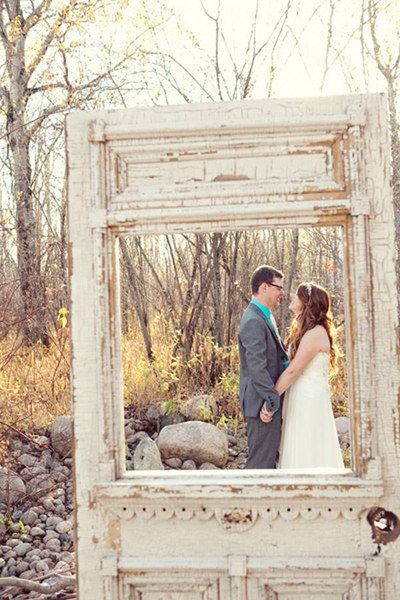 Ceremony backdrop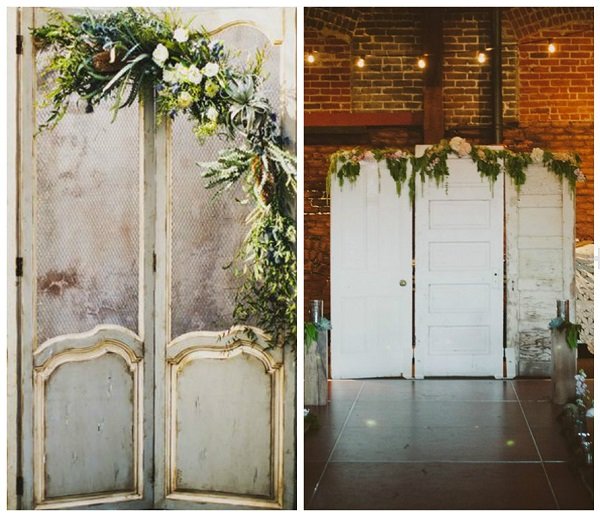 Food station
Distressed doors can be used as a props to decorate your wedding reception food station.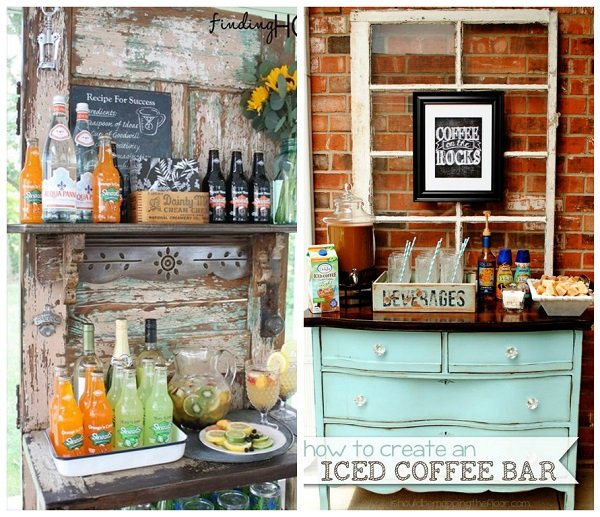 Table numbers
DIY table numbers can be crafted out of old doors – obviously this will require enlisting the help of someone who is handy with a saw!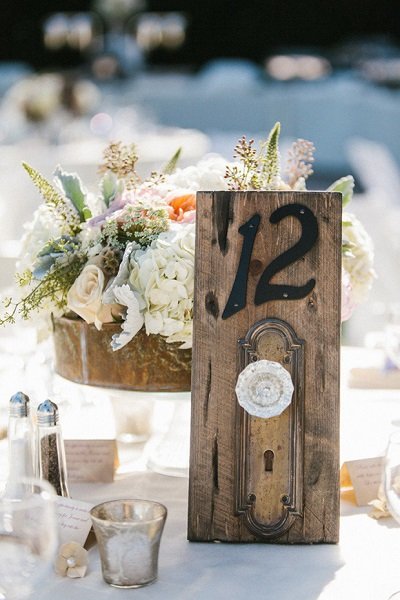 Display
Use the door to display the wedding order of events, menus or the story of how you met. Insert a chalk board sign or clear glass to write your message on.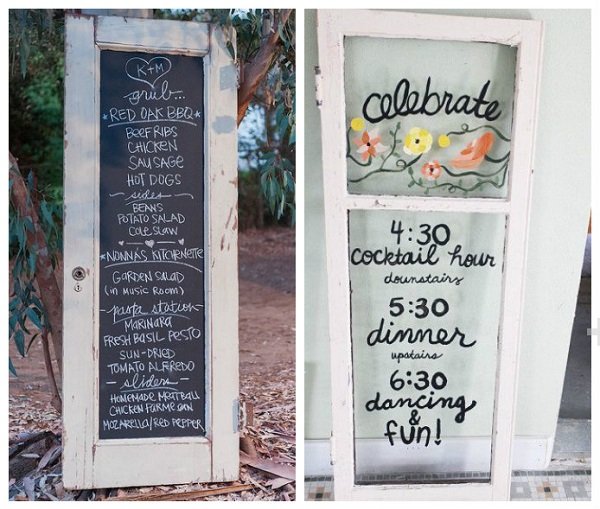 Props
Re-purposed doors can be used as props to decorate a drab area or to add to rustic themed wedding.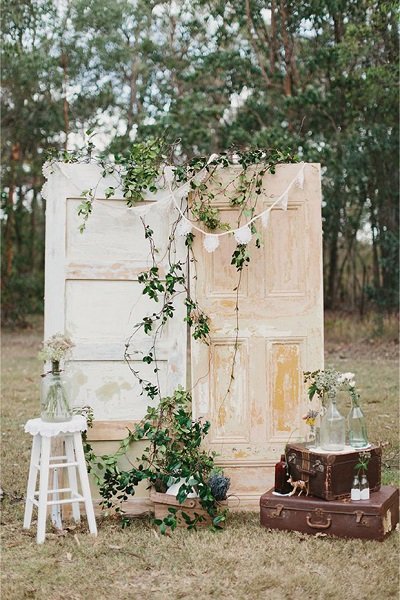 Seating plan display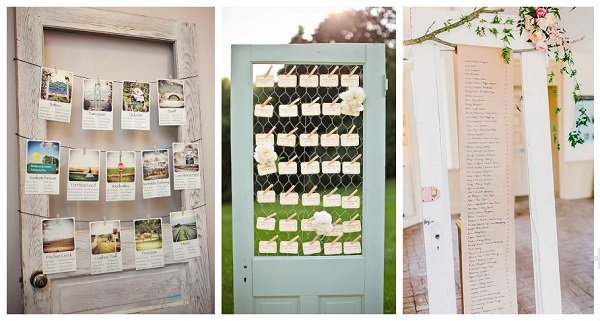 Cake backdrop
Create a pretty backdrop for that all important cutting the cake wedding photo.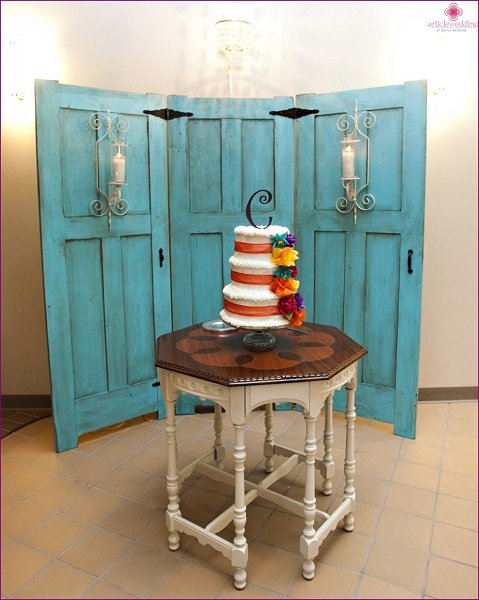 Featured image credit:  Ariel Renae Photography