Vue Photography; Colourful City Wedding Shoot
Vue Photography
Vue Photography kindly shared with us this amazing inner city shoot full of bright colours, just in time for Summer!
Summer is just around the corner (oh how we have missed you) which means it's time to say goodbye to the dull and dreary and hello to cheery colour on your wedding day. We love this wedding shoot by Vue Photography which takes inspiration from the lines and patterns found in concrete jungles and the contrasting colour and vibrancy of street art. The harsh geometry and bold colours are softened by magnificent flowers and gently draping greenery in this celebration of the city wedding.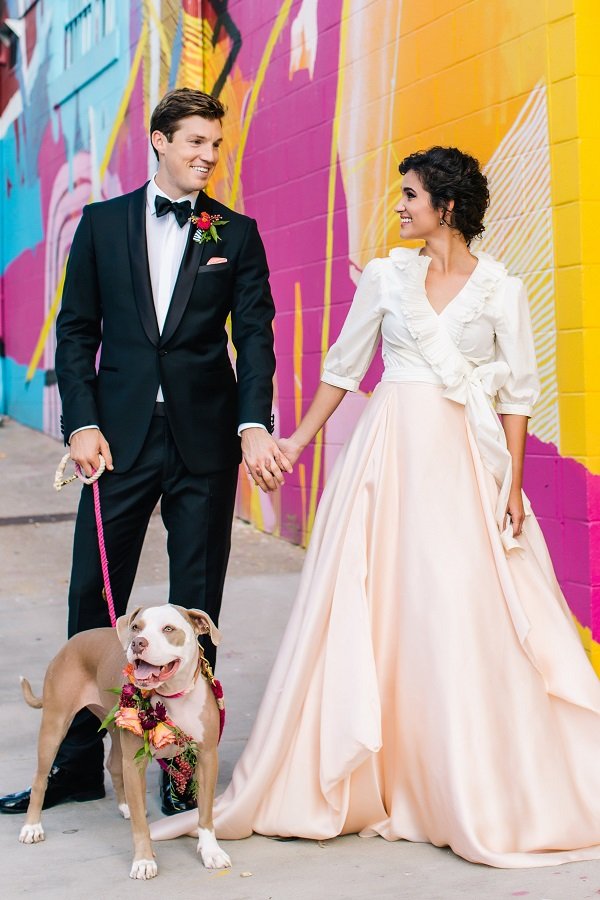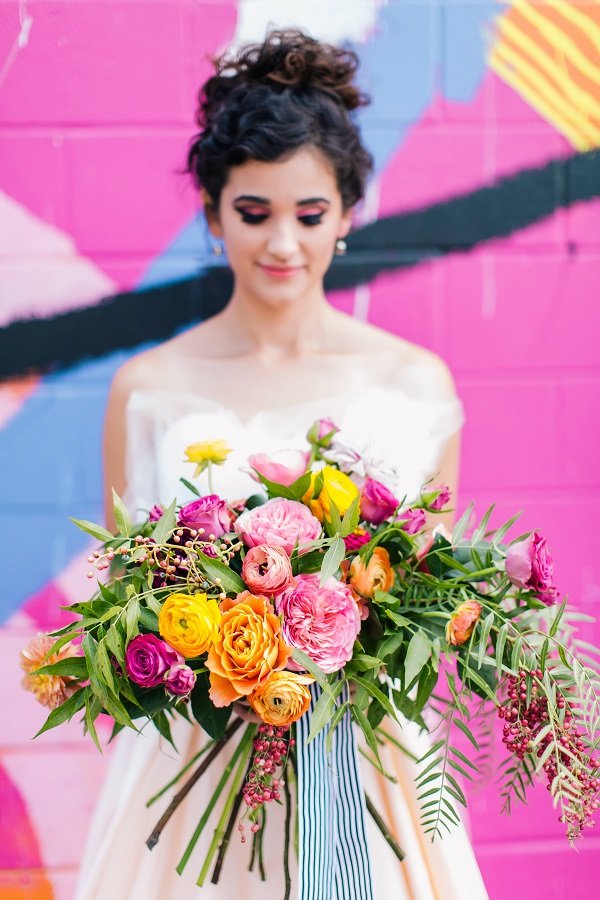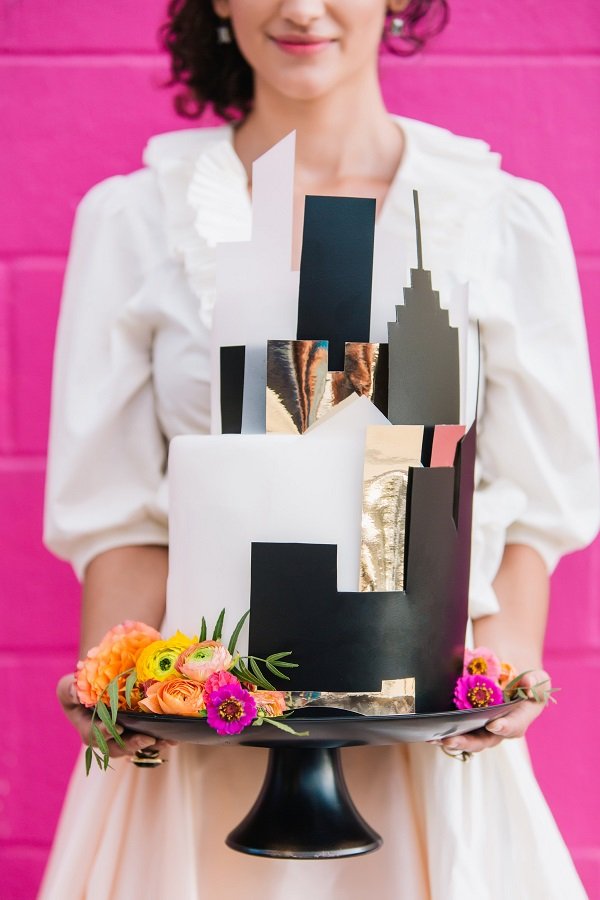 Paws for thought
They say a dog is a man's best friend, so why not invite your pet to your wedding. Make him/her a star attraction and dress them up for the occasion with a flower garland.
Embrace the swag
If your venue has beautiful seating – such as the glossy black seats seen here – don't hide them under a fussy cover. Make the most of the feature by dressing the chairs with a statement floral design or garland swag, adding organic beauty to the reception room.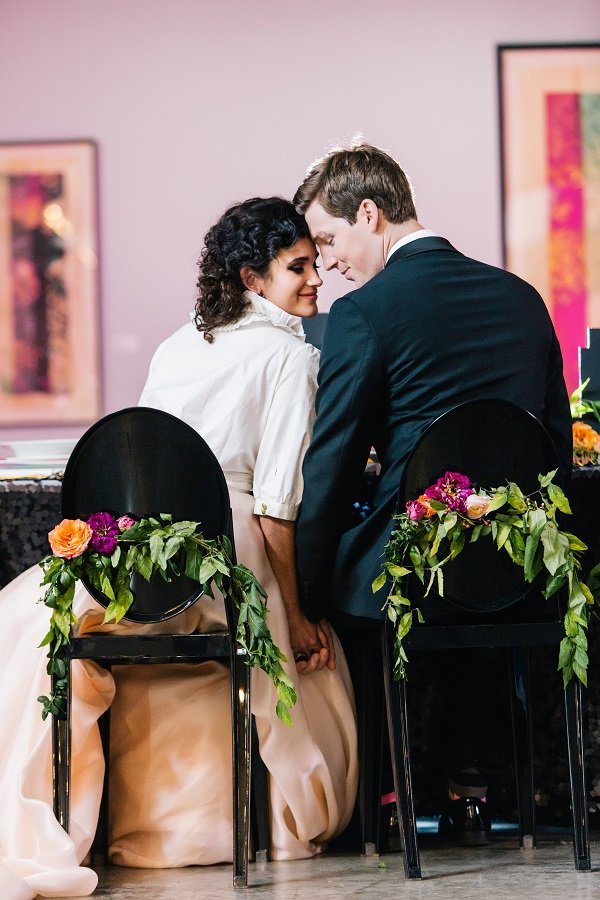 On the menu
Your wedding menu shouldn't just sound good, it should look amazing too. Here the dishes have been inspired by the zingy colours used in the table setting, creating a rainbow plate of temptation.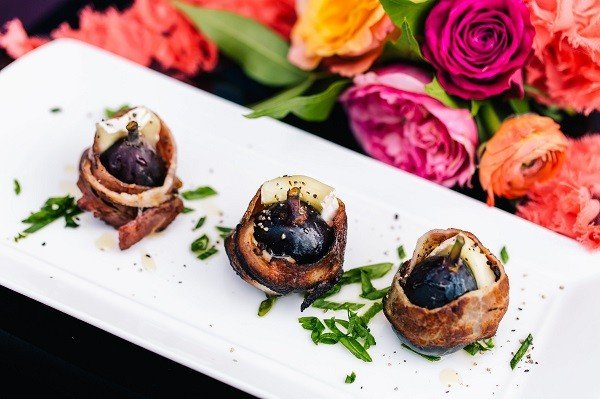 Top table
You wouldn't normally associate black with a wedding but here the black table cloth and cardboard cityscape centre piece, create a dramatic backdrop for the vibrant flowers and pink and orange table linen.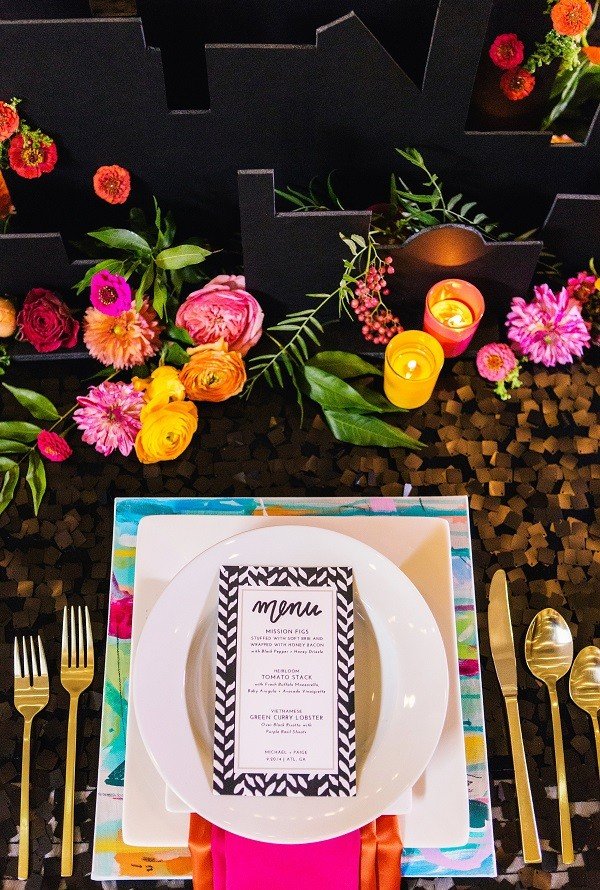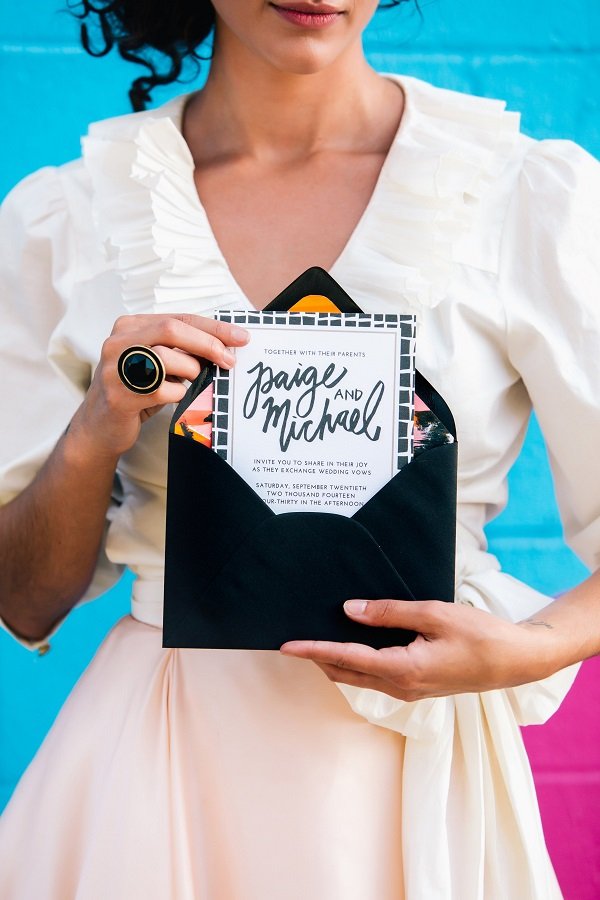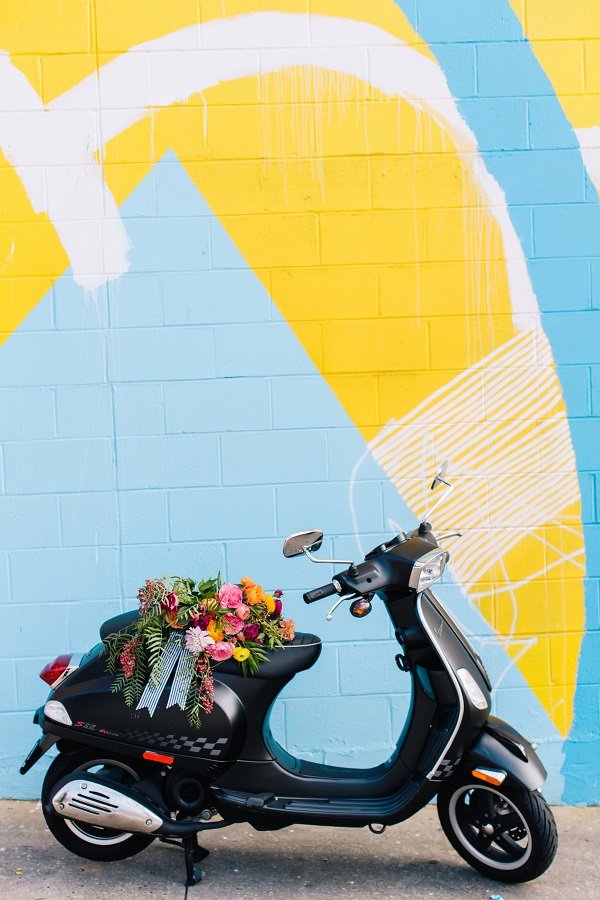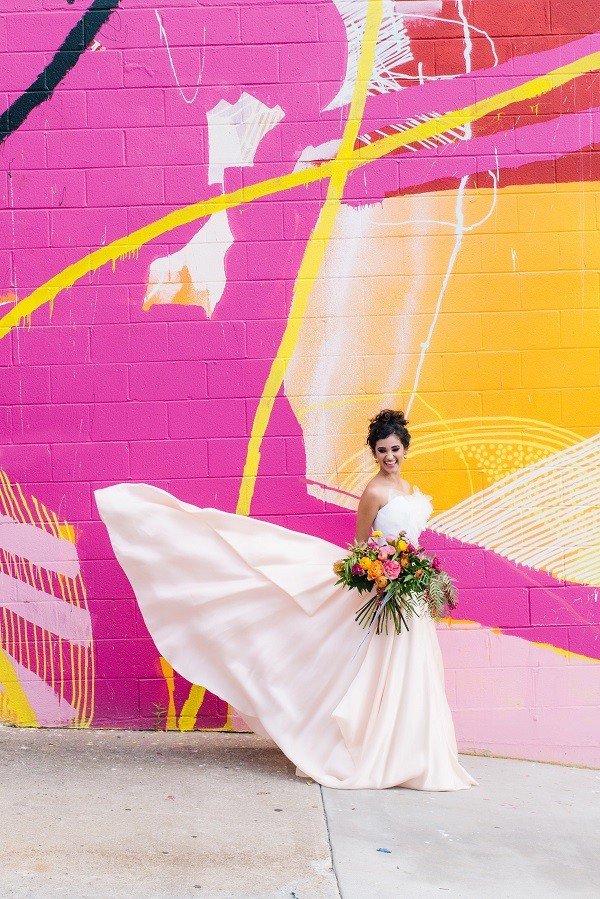 With thanks too…
Shoot Location: Atlanta, GA / Photographer: Vue Photography / Event Design, Floral Design, and Styling: Juli Vaughn Designs / Coordination: Pretty Swell Parties / Venue: West Side Cultural Arts Center / Top: Carol Hannah via The Sentimentalist / Skirt: Mulberry / Hair and Makeup: Andrea Carter Artistry / Groom's Attire: The Modern Gent / Caterer: Sun in My Belly / Wedding Cake:Sugar & Slate / Art/Canvas Place Mats: Renee Bouchon Art / Linens: I Do Linens / Rentals: Event Rentals Unlimited / Invitation Suite and Paper Goods: Fresh Love & Co. / Videographer: The Reason