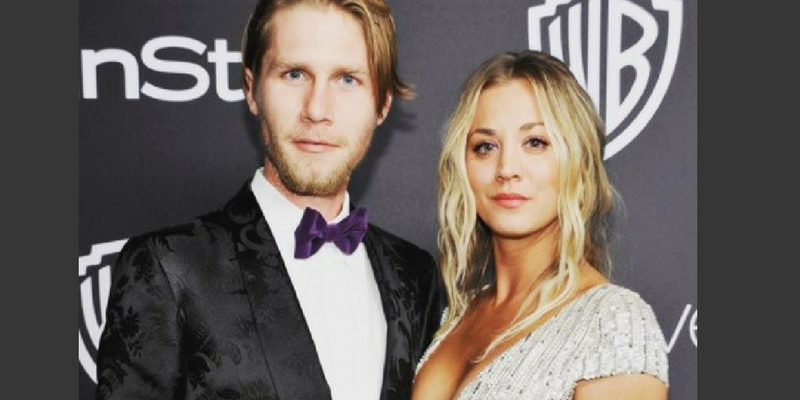 WATCH: Kaley Cuoco in Tears Following Romantic Proposal
Actress Kaley Cuoco is officially off the market, having gotten engaged to boyfriend Karl Cook.
Kaley, who plays Penny in the hit sitcom 'The Big Bang Theory' divorced from tennis player Ryan Sweeting last year and has since found love with professional horse rider Karl Cook. Karl proposed on Kaley's 32nd birthday, and posted her fantastic reaction on social media when he presented her with the ring….and she was clearly overwhelmed by the moment!
Karl can be heard asking "Honey? How do you feel, honey? What's on your finger honey?" before Kaley reveals her ring finger and shouts 'we're engaged'! However, in the midst of the moment, Karl laughs that she still hasn't actually said YES yet!  The 27 year-old posted the video with the caption:
"Who knew my prior post was oracular. Well after nearly two years I finally got up the courage to ask her to marry me. This is the best night of my life and I think the video shows it is the best night for Kaley as well…..of she said yes!!!!!"
Referring to his prior post, early in the day Karl posted a picture to Instagram that may have hinted on what was to come that evening. Showing an image of the pair out shopping and holding a giant fake diamond ring (that looked to be a Christmas decoration), Kaley looked less than impressed.
He said:
"On my loves birthday I got her everything she has always wanted….now judging by her face maybe not, it's the thought that counts right😳😳😳"
He's definitely a joker! Following the real proposal that evening, Karl posted a picture of the ACTUAL engagement ring – a STUNNING teardrop solitaire diamond on an encrusted band. He also posted a picture of the pair sharing a tender moment together, dancing after their proposal.
Karl captioned the clip:
"In life, there is nothing like dancing right after getting engaged. The purity and grace of the moment are inexplicable; it is truly as though life were a balloon bouncing on the smoothest zephyr. Honey; all I want is to be a balloon bouncing, bobbing, and flowing through life together. You are my everything @normancook"
Kaley, who goes by the name 'norman cook' on Instagram then posted herself saying "Still crying 💍 every part of this night has been perfection just like you @mrtankcook I love you forever!"
Congratulations to the happy couple!
Set Featured Image Credit:@normancook | Instagram