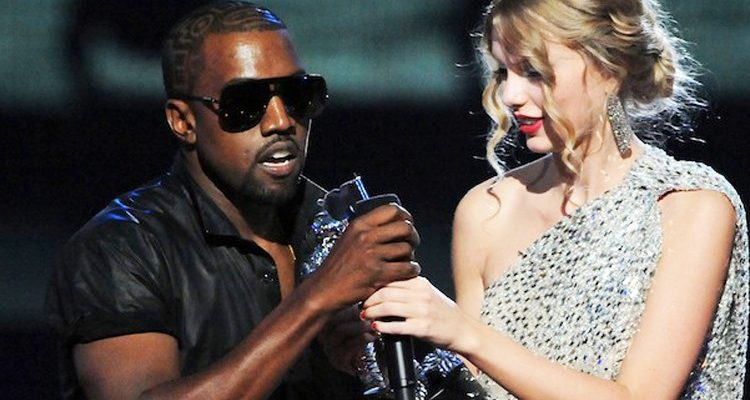 WATCH: Kanye West pull another Taylor Swift moment at a wedding this weekend
Kim Kardashian and Kanye West rocked their friend's nuptials this weekend and in true Kanye style he couldn't let the moment go by without getting involved…
If you've been reading today's news, you'll have seen that all the Hollywood celebs flocked to Isabela Rangel's wedding this weekend. Donning a mixture of black and VERY see-through lace, their attendance was more of a spectacle than anything else- and of course the King and Queen were there as well- Kim and Kanye.
Joining them were other all-stars like Kim's big sister Kourtney, Stacey Keibler and Nicole Lobo, but none caused quite a stir as much as Kim and Kanye. Especially when Kanye decided to grab the mic mid-speech and recreate that famous Taylor Swift moment from back in 2009.
If you can't recall that fateful moment back at the 2009 Video Music Awards, Taylor Swift was just about to begin her acceptance speech when Kanye jumped on-stage, grabbed the mic and said "I'ma let you finish but…" before going on to say Beyonce deserved the award more.
Six years later, its great to see he can joke about the cringe-worthy night which some of us are still recovering from!