The prestigious Wedding Journal Reader Awards are open for entry until Friday 4th May and here we recommend how you can make the most of your entry.

Choose Your Categories Wisely
Look carefully at the entry categories and select those in which you really excel. You stand a better chance of success this way. It costs £60/€60 for supplier to enter one category and the second is half price and the remainder are free to enter. For venues, it is £100/€100 for entry of one category, £50/€50 for two and the third and subsequent categories are free to enter.
Don't Look Back
The Awards welcome all businesses big and small, so don't be intimated by previous entrants. You may see a large business within one of your entry categories and be put off going up against them for reader votes, but with clever social marketing there is no stopping anyone. Plus, this year, we have more categories than ever before which should help find the perfect ones for you and your business.

Submit Supporting Materials
While optional at the initial entry stage, the more information you can supply for the readers the better! Any images and editorial you can send for us to promote the Awards and you the better! This information is essential for finalists and will also be used on the night of the Gala Awards Dinner.
Market Yourself Effectively
When you submit your entry you will be able to download our Marketing Support Pack with everything you need to maximise customer votes. Here you can download a Vote for Us badge to place on your website or Facebook page and this will quickly and easily take your followers to the voting page and ensure you are in the running for a finalist, if not winner, this year! There is also advice on creating a blog post and links to all of our social media to encourage voting in whatever way you can.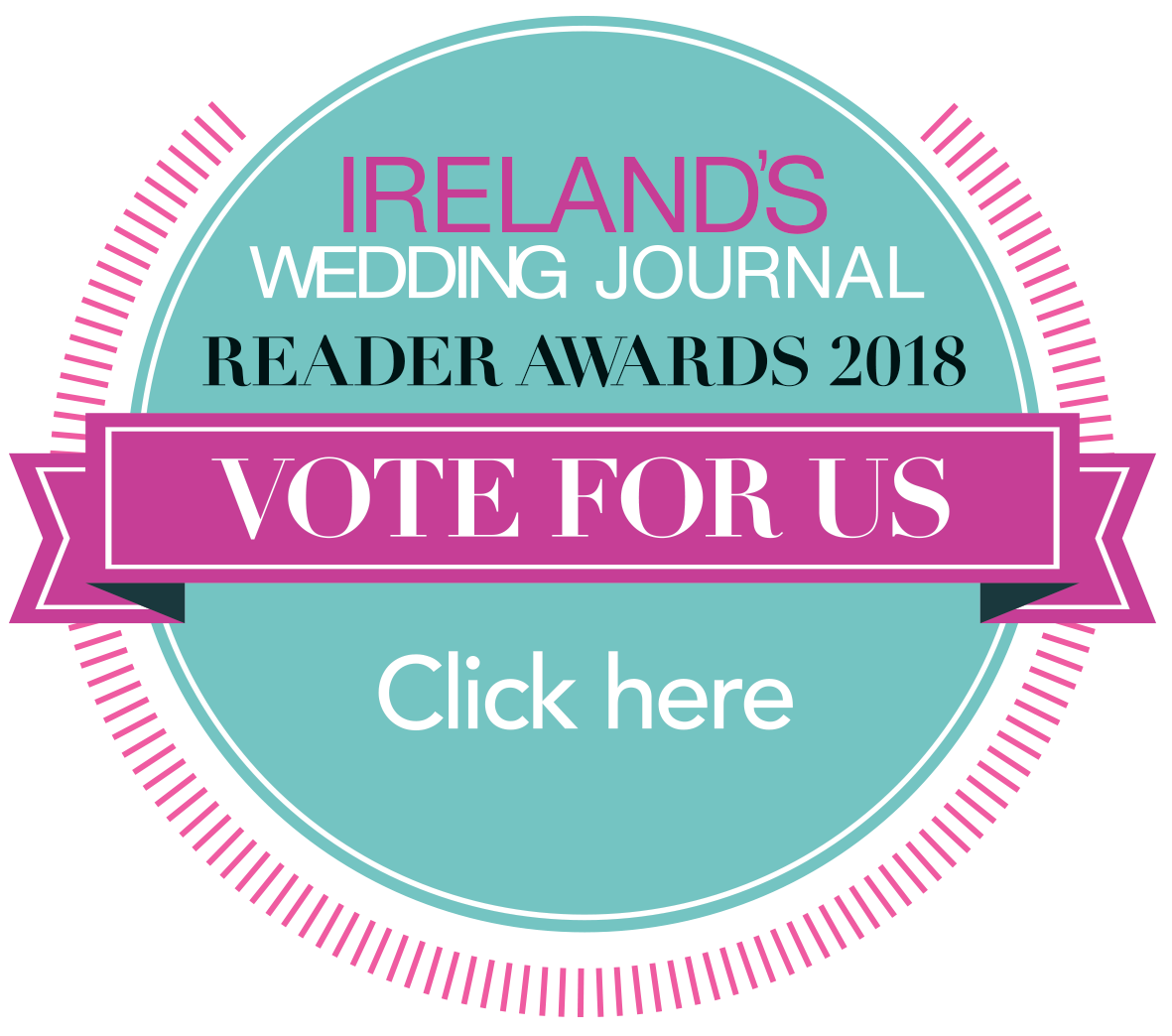 The deadline for entry is 12pm on Friday 4th May, so don't delay getting your entries in and promoting the fact you have entered this year as you get your followers ready to start voting on Monday 7th May!
For further information on the Wedding Journal Reader Awards click here.