The wedding world is bursting with colourful hues to inspire your dream day and these are the ones we can't get enough of…
Selecting your wedding colours takes two things. Research and confidence. Before you settle on a colour or (colour combination) research vendors who may be able to supply it, such as bridal shops for bridesmaids dresses, florists, wedding cake shops and venue decorators. If you're struggling to find people who share the same interest in your colour then you may struggle to pull it off.
Secondly, confidence. Once you've picked your colour scheme stick to it and don't be tempted to shy away because you're worried about how it will look. Sometimes the most beautiful of weddings are born out of people who dared to break to norm and push the boundaries beyond what we've seen before.
Here's our favourite colour combinations of the moment.
Sky Blue and Peach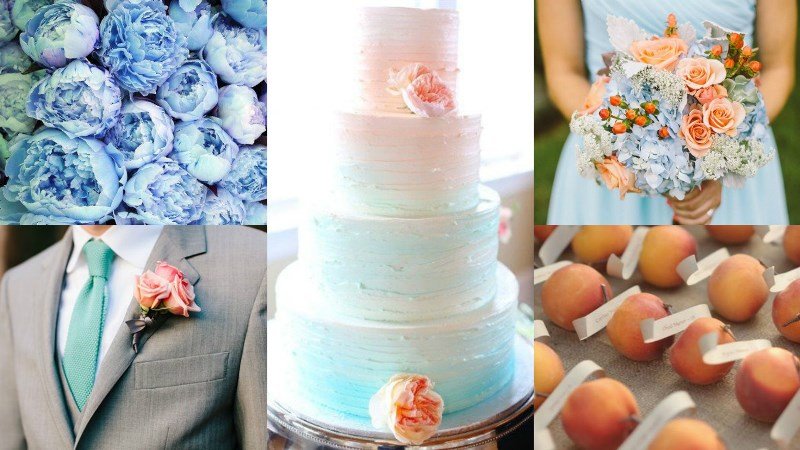 Spring brides rejoice as this pastel-inspired colour scheme is completely on point for an Easter-time wedding.
See More: Pinterest-Inspired Spring Wedding Inspiration 
See More: Tips for throwing a Fresh Wedding
Lemon Yellow and White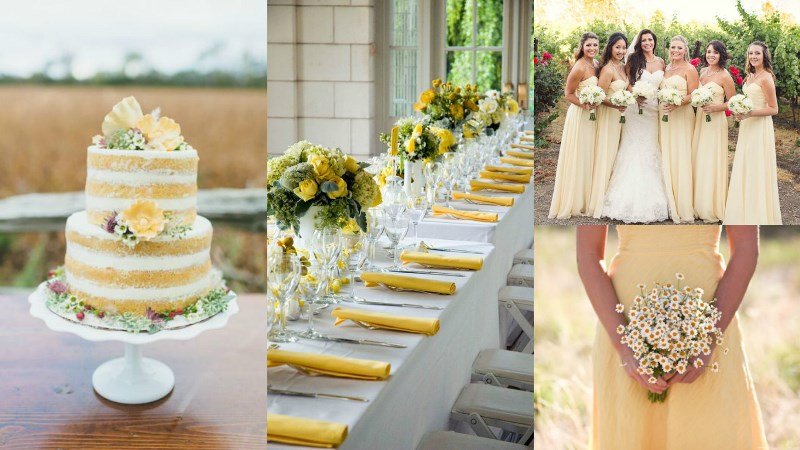 Anyone planning a destination wedding in a warm location should consider a vibrant colour like lemon yellow teamed with crisp white.
See more: Wild Daisy and Lemon Yellow Wedding Inspiration
See More: Minimalist Wedding Inspiration
Emerald and Gold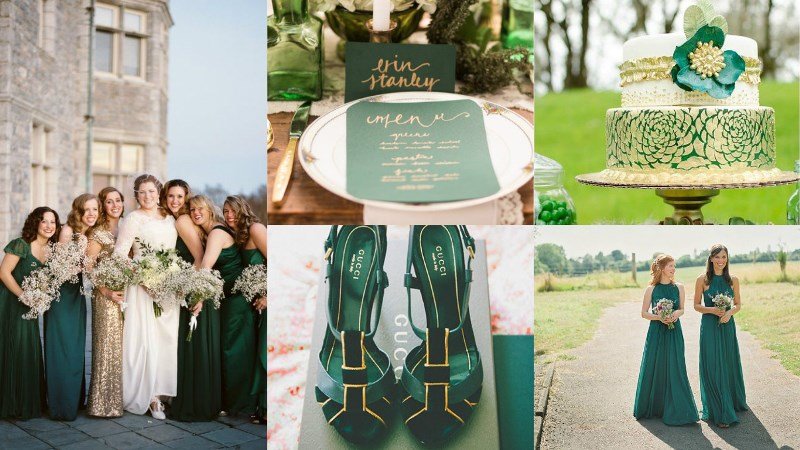 Rich, regal and luxurious- team gold with emerald for a sophisticated celebration.
Burgundy and Blush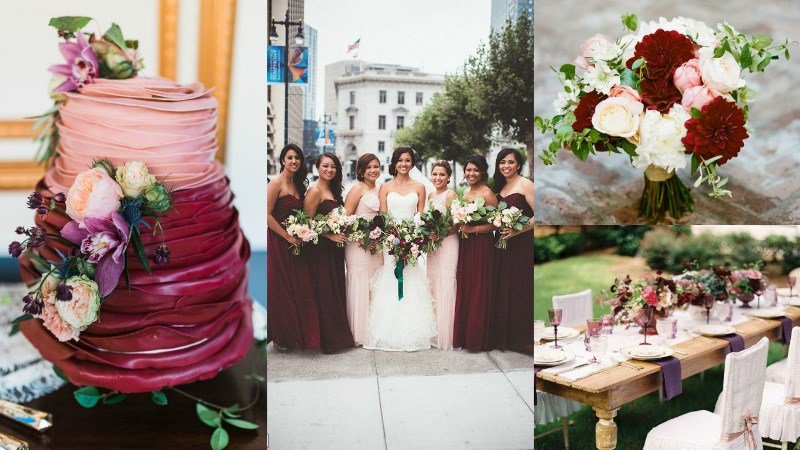 We love the romantic look of a burgundy and blush wedding- there's something undeniably Shakespearean and elegant.
Mint Green and Pink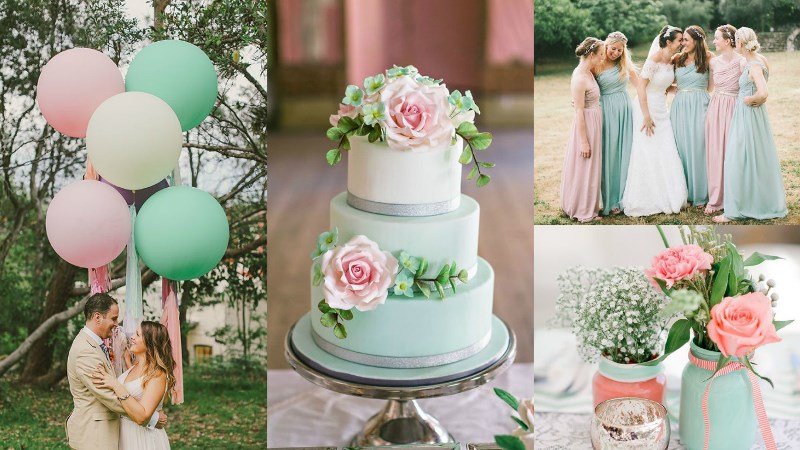 Quirky and adorable spring to mind when we see this quaint combo. Add a little duck egg blue for an even bigger pastel punch.
See more: Mint Green Wedding Dresses
Lavender and Grey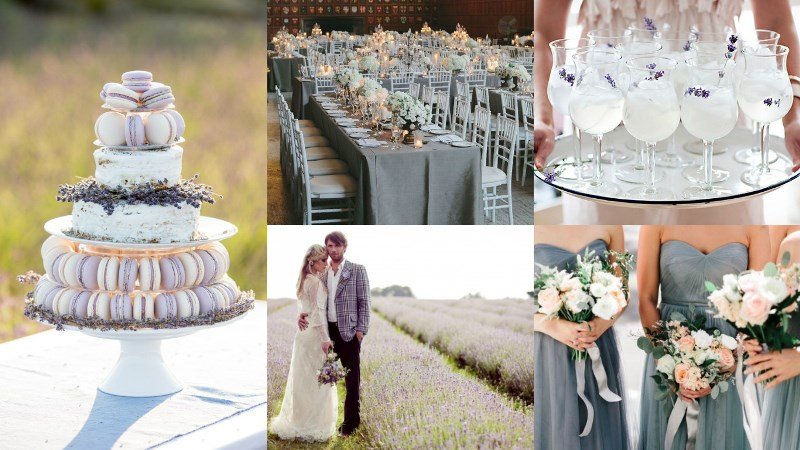 WJ has long been a fan of the grey and lavender wedding. We don't know if 50 Shades of Grey had anything to do with it, but the catching colours are gorgeous for an outdoor or bohemian do.
See More: Lavender and Grey Wedding Inspiration
Navy and Copper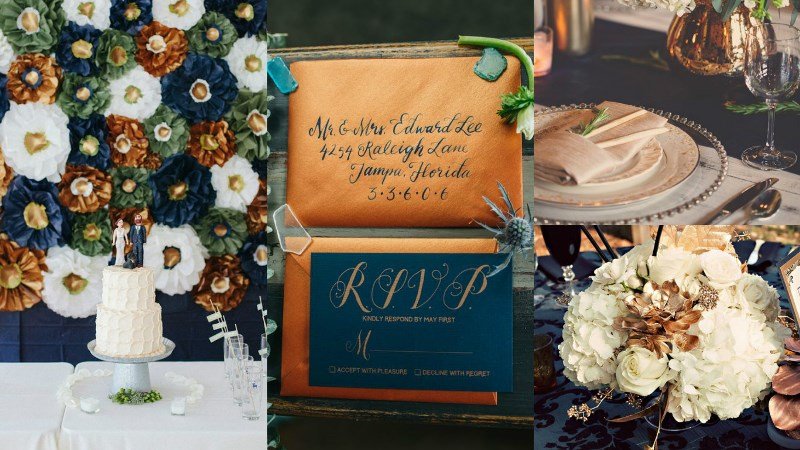 A new theme on our radar, the rustic copper and stark navy combination has become a firm favourite. Table centres made of pennies anyone?
Featured Image: BostonMagazine.com