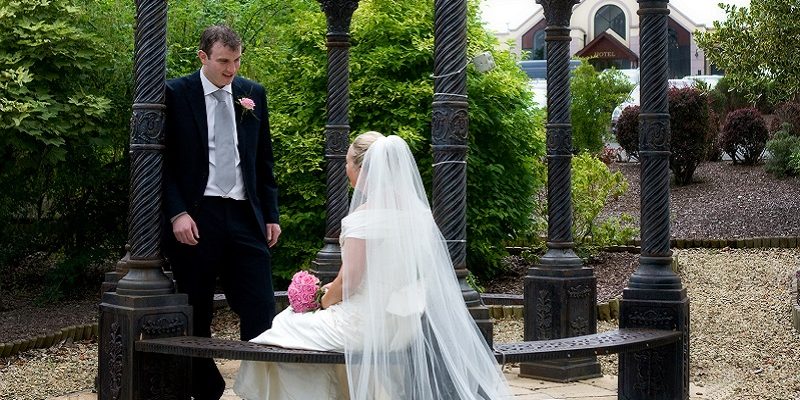 Wedding Fair at the Four Seasons Hotel, Monaghan
Monaghan's top rated wedding venue, The Four Seasons Hotel are holding a Wedding Fair on Sunday 24th January
The Four Seasons Hotel in Monaghan have recently been awarded Monaghan's top rated Wedding Venue for the 3rd year running as well as picking up the Top Wedding Venue in Ulster last year. This award was based on a number of factors including our Stunning Banquet suites, superb food and service, amazing range of vintage inspired packages, an expert and friendly wedding team, as well as our 'One Wedding a Day' promise.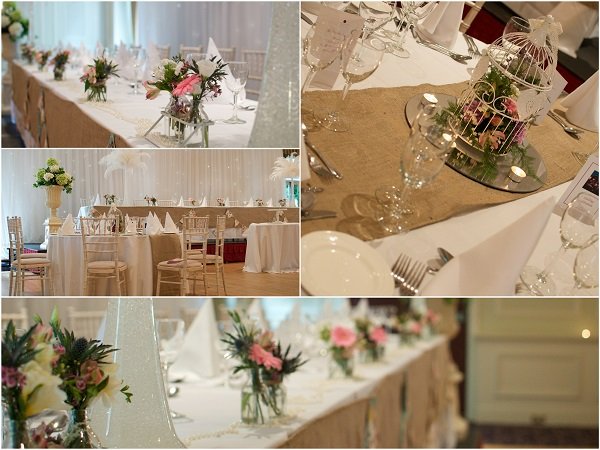 As you embark upon the planning for your perfect wedding day please be rest assured the you can rely on The Four Season's Wedding Team to support you through the process and on the day itself, we have over 45 years of experience and we are happy to share that with you to ensure you have the day you have always dreamt of.
Nestled within the rolling hills of the Monaghan countryside, the hotel and its mature gardens offer you the perfect location. You have a choice of three superb, luxurious and elegant suites to choose from, each vary in size and offer their own unique décor.
The Blackwater Suite is ideal for a small celebration, this is a beautifully proportioned room with an elegant tall ceiling and a backdrop of natural light. The Clara Suite is naturally atmospheric, the suite's crystal chandeliers reflect their light on the wallpaper creating a sophisticated and elegant setting.  Finally the Seasons Suite boasts stunning proportions, ceiling drapes and fairy light backdrop add a sumptuous finish, whilst sun lit, the natural day light provides the perfect atmosphere to dine, this the largest of the three suites.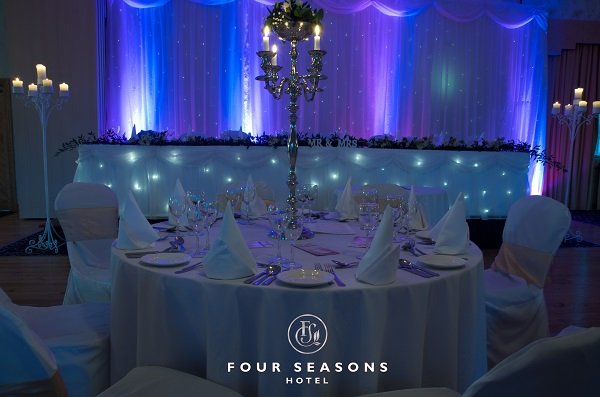 Join us on Sunday the 24th of January for our Wedding Fair to view the extensive refurbishments at the hotel. We will be launching our newest room, the Willow Room where you will be welcomed with a glass of bubbly. From there you will be lead through the Suites where we will have all of the Wedding Suppliers that you could dream of.
Admission is Free of Charge and everyone is welcome, we hope to see you all there from 2pm – 6pm.
For more information
View our website on http://www.4seasonshotel.ie/wedding.html
Call us on 00353 47 81888
Email us at info@4seasonshotel.ie