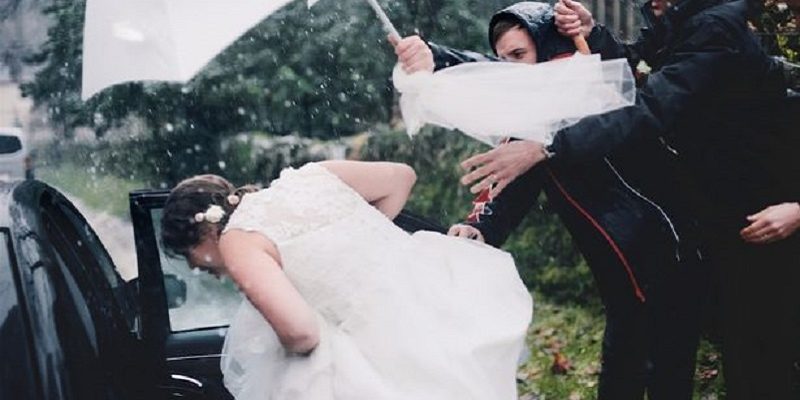 Wedding guests served fish and chips from local chippy
A bride had to be carried through raging flood waters and was forced to serve her wedding guests fish and chips from the local takeaway as Storm Desmond wreaked havoc
Bride Alice Harland had to be picked up by the wedding guests and carried through raging flood waters as Storm Desmond hit on her wedding day
Alice and her groom James Green, who live in the Lake District, made it to her wedding reception but the caterers didn't after they were left stranded by a landslide. Refusing to let the storm get in the way of their dream wedding, the newlyweds ordered 100 portions of fish and chip from the local chippy to serve to their guests.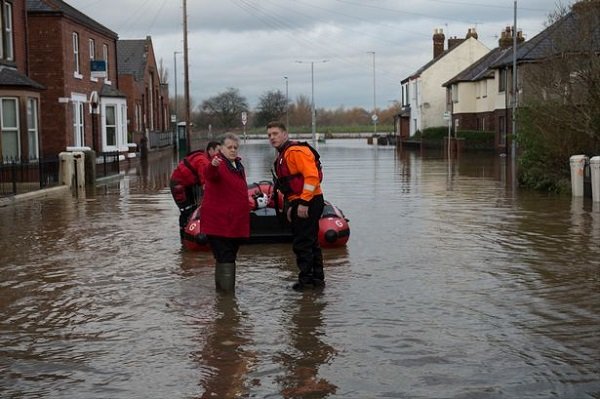 The wedding ceremony was conducted by the groom's father Rev Jonathon Green who told the Mirror:
We postponed the wedding from 12.30pm till 1.30pm when there was a trickle of water coming down the road between the hall and the church.

When we came out, there was a six-foot wide river. Some stronger guests carried the bride across, and staff from the Rydal estate then made a temporary bridge for the guests to cross the water.

The whole day was a fantastic experience because of the never-say-die spirit everyone showed. Alice was smiling all day, she never worried about the weather and the water, and we all did what was necessary to make it into a fantastic wedding.
WJ recently reported on other wedding day disasters including the groom who nearly died, and the bride who ended up on the dentist's chair in her wedding dress – they do happen, but don't necessarily have to ruin a wedding as Alice and James proved!
Featured image: mirror.co.uk