Sometimes the role of the Mother of the Bride can be confusing so we've put together a few helpful hints to make sure your mum feels included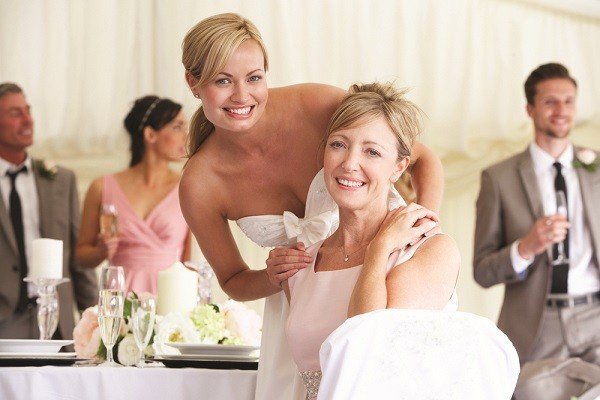 It's only natural for your mum to want to get involved in your wedding planning, but you don't want her to take over. To avoid a blurring of the boundaries, delegate your mum specific wedding tasks that will keep her busy and ensure she feels part of your wedding day.
Networking
Isn't this what mums do best? Tell your mum the items you need help sourcing and pricing and send her on a treasure hunt. Once set loose among her friends at the church, golf club, gym…word will quickly spread and before you know it, your mum will know someone who knows someone that can bake your wedding cake or sell you those wedding favours you were after at a knock down price.
The guest list & table plan
No one keeps up to date with family gossip quite like your mum right? She is the perfect person to help with the wedding guest list because she'll know who is married to whom, or who has got divorced, died or separated.  Her help will also be invaluable when it comes to the table plan and deciding who sits where – you don't want family feuds and jealous rivalries ruining the atmosphere on the day, and if Uncle Joe still isn't talking to Uncle Bobby, your mum is bound to know!
De-stressing the bride
Gone are the days when the MOB/G caused nothing but stress. Today, because most couples are largely paying for their own wedding, mums have a less prominent role to play in the organising of the wedding and instead want to be helpful and accommodating. With mum taking on the role of de-stressing the bride, you might find yourself treated to afternoon tea, mini-spa breaks and shopping trips.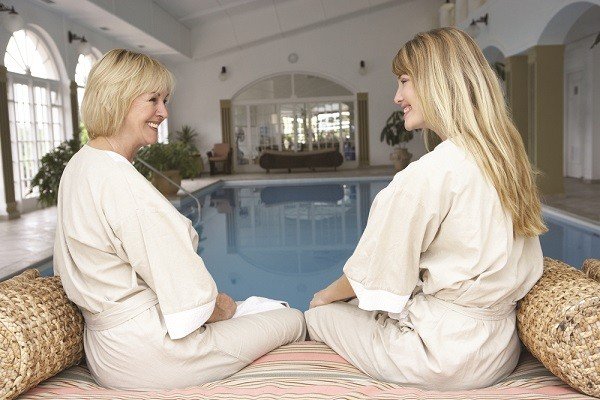 Style setting
Modern mums are super style savvy, so don't expect her to wear beige on your wedding day. Traditionally, it's the mother of the bride who shops for her wedding outfit first, with the mother of the groom choosing an outfit in a complementary colour.  This is the one part of the wedding planning that your mum has full control over so encourage her to enjoy it. Take a break from wedding plans and enjoy an afternoon of shopping, your mum will appreciate the support and you get to think about something other than guest lists and budgets.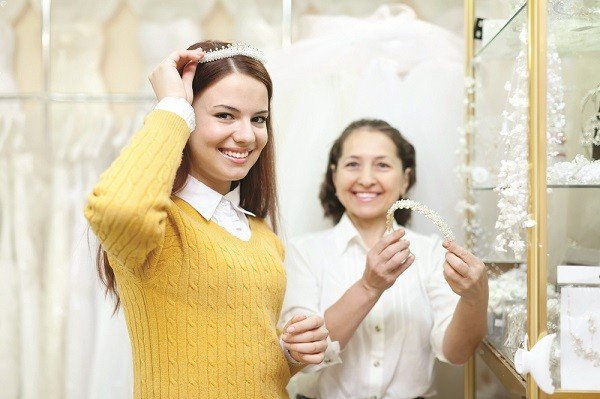 Planning a rehearsal dinner
Most mums are brilliant hosts. Experienced at throwing dinner parties, they possess enviable social skills, including the ability to mix oddly matched guest, making everyone feel right at home.  This is exactly why your mum is the perfect person to organise the pre-wedding family get-together, formally known as the rehearsal dinner.
As this will be the first time some members of your respective families will have meet, it's important the mood is relaxed and welcoming and with your mum running the show, you can be sure that everything will go like clockwork. Meanwhile, you can sit back and calm your nerves over your forthcoming nuptials with a glass of vino!
Walking you down the aisle
Traditionally it's the father – the head of the family – that walks his daughter down the aisle and effectively hands her over to the groom. If however your father has been absent from your life or has passed on, then it's a lovely idea to ask your mum to escort you down the aisle. You could also see if she would do you the honour of sharing your first dance.
Making a speech
Not everyone is comfortable addressing an audience, but if your mum feels compelled to make a speech at your wedding, don't hold her back. Your mum might like to publically welcome your partner into the family; thank the guests for their kindness or just gush about how emotional a day it is. Just keep your fingers crossed that she doesn't have too many glasses of sherry before she gets on her feet.
Featured Image- Weddings by Kara Photography