It was an action packed weekend at the Dublin Wedding Journal Show, as thousands of visitors in the throes of wedding planning attended the Citywest Complex wedding extravaganza
Queues of excited visitors formed outside the doors from mid morning on September 27th, eagerly awaiting the doors opening at 12. Newly engaged couples came hand-in-hand to browse the showcase of venues, flowers, rings, wedding cakes, vintage cars, suits, wedding dresses, honeymoon, entertainment and more. With the help of bridal experts on-site they began planning their dream wedding day.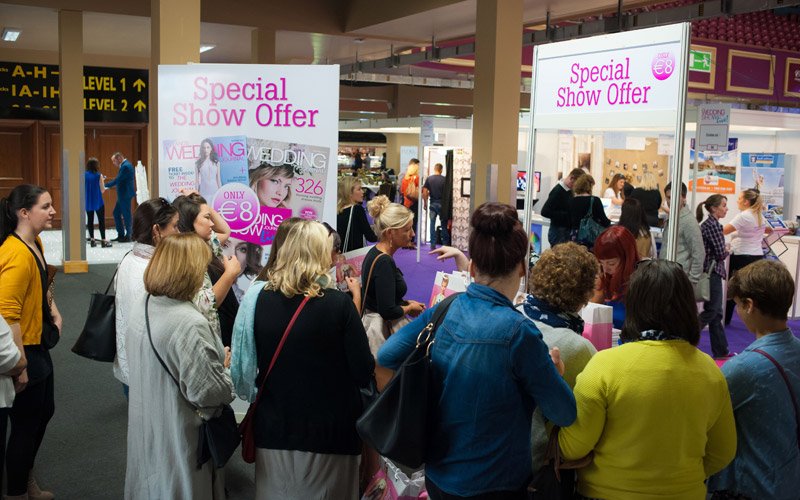 VIP area
Other brides-to-be came with their mums, sisters and bridesmaids on a girls' day out. The stage-facing VIP pampering area provided the perfect area for exactly that; visitors were treated to mouth-watering cupcakes, bubbly, and mini spa treatments from Osprey Soul Spa and Mount Wolsley Hotel, Spa & Golf. VIP ticket holders left with goodie bags jam-packed with hair and skincare products and creams, chocolate goodies, perfume and snacks.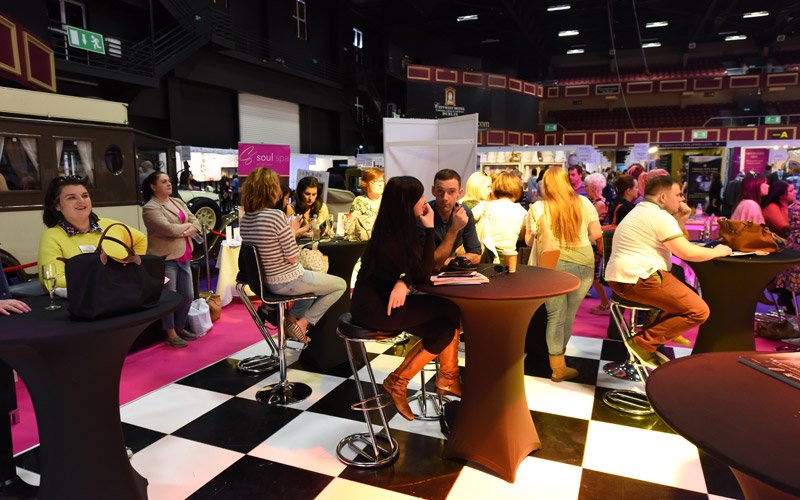 Wedding dresses
For brides-to-be looking for their dream dress, help was on hand in the form of the all new 'Say Yes to the Dress' sample sale area, and three Bridal Catwalk Shows per day featuring the latest wedding dress collections from international dress designers and Irish designer Geraldine Connon. Our dancing models captured the attention of onlookers with their entertaining, choreographed routines, gorgeous gowns and groomswear.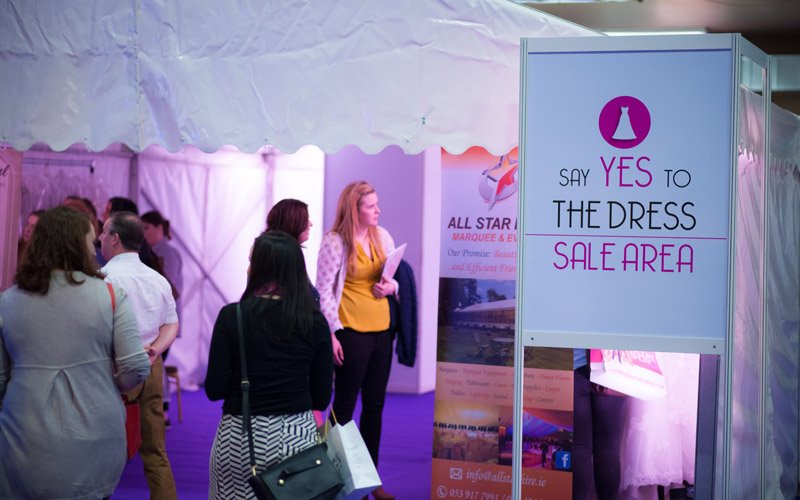 Bigger and better
The cake voted Ireland's best in the The Great Wedding Cake Off were on display throughout the weekend. In addition to the Say Yes to the Dress feature where brides could try on their dream dress, the Honeymoon Theatre was another new area for the autumn Wedding Journal Show.
The FM104 Style Stage hosted by Siobhan O'Connor was jam packed with bridal fashion and beauty tips. Fashion for the Fuller Figured Bride was led by Paula from Tamem Michael Bridal and featured the 2016 collection 'Femme by Kenneth Winston'. Industry's leading style experts, winning hairstylist Stephen McCusker from Stephen International and makeup artist Nicole Lynch from the Personal Beauty Style Team at Brown Thomas demonstrated different wedding looks on stage.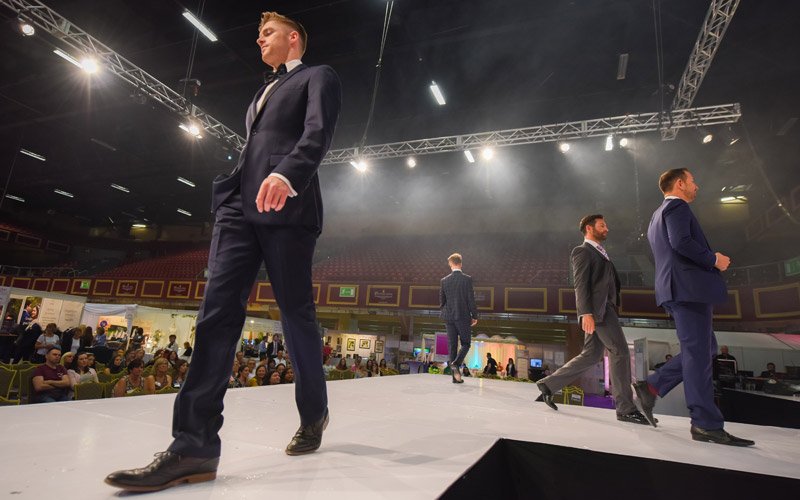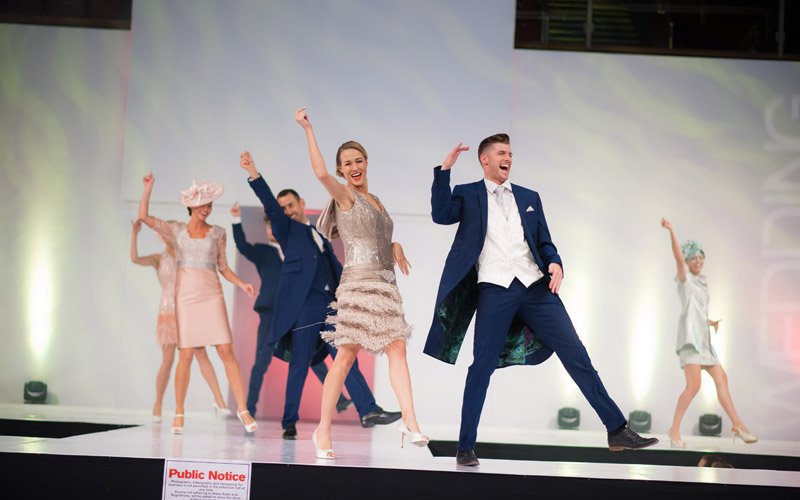 Win a €25,000 wedding
Everyone who visited the Dublin Wedding Journal Show had the chance to win a wedding worth a whopping €25,000. The excitement was palpable at the live final on stage, onlookers had gathered to offer their support to the finalists on stage. Of course there could only be on winner – and this year's winner was Cork bride-to-be Katie Randles and her fiancé Niall O'Connor.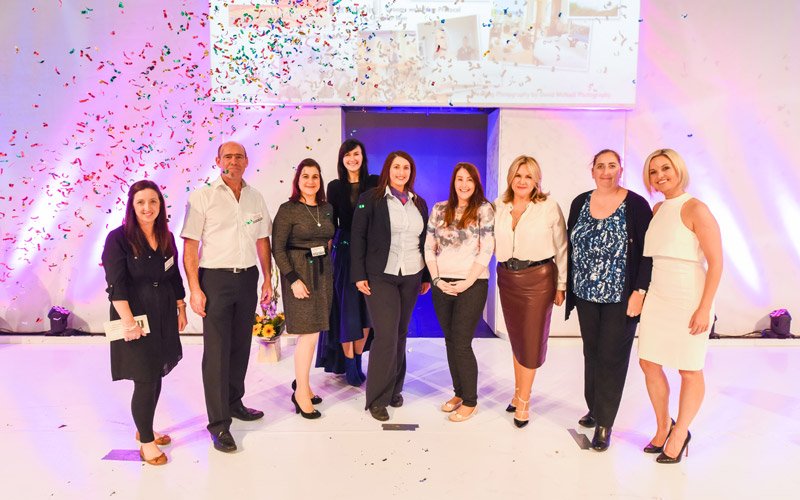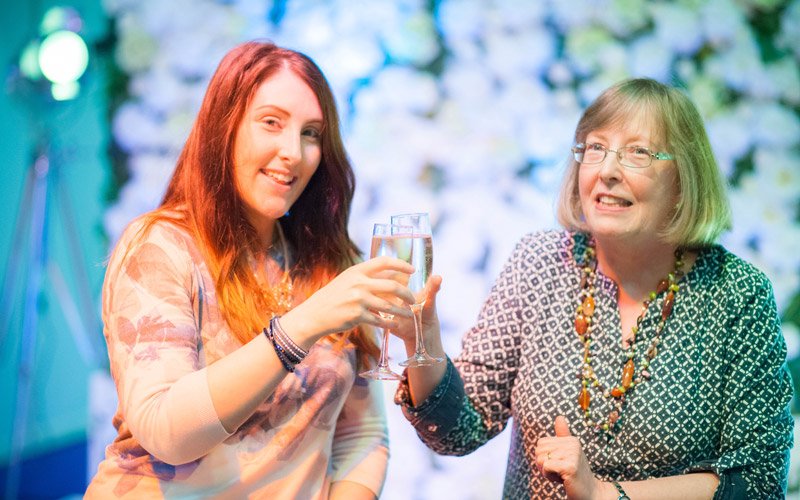 Images compliments of Aidan Oliver Photography.