Hi Guys!
Many of you may know me by now, although for those of you who don't, my name is Betty and I'm the newest member of the Wedding Journal Show team, which is super exciting (and relevant) as I am getting married!
Myself and my fiancé Gary, who I introduced to you all last week, will be tying the knot sometime in 2019 (well, hopefully as we are yet to book a venue), and since I am letting you all in on my wedding planning Journey, I thought it was time to introduce my bridesmaids, Taylor & Grace! Here we all are together…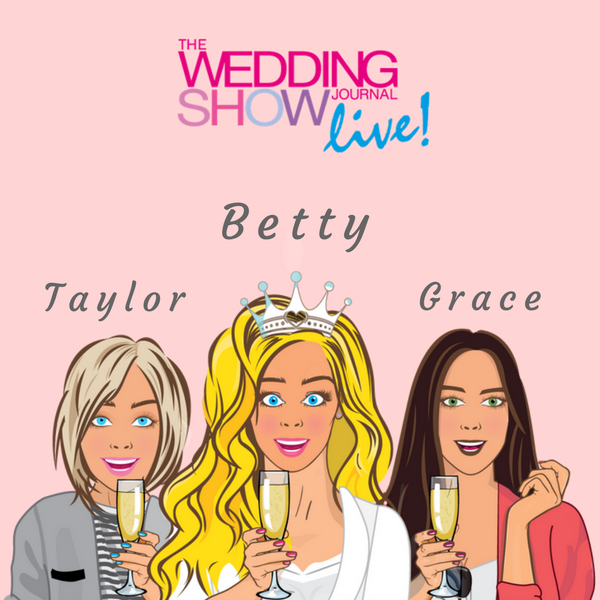 Taylor is the crazy one of the bunch and loves a good party! Just last year, Taylor got married to her long-term boyfriend Ben where I acted as maid of honour- it was the most beautiful day! It was a great experience being so involved in my best friends big day, and it made it a little easier in deciding what I would want for my own having looked through so many bridal magazines and websites (my favourite being Wedding Journal, of course)!
Grace is one of my oldest childhood friends, she knows me better than anyone and we've been inseparable ever since school! Adventurous, sporty and competitive, Grace is always wanting to travel and explore new places, and she made a great travel buddy when we went inter-railing around Europe after our graduation!
Together, we affectionately call ourselves 'the three musketeers', always laughing and joking when we get together! One thing I know, is that I've got the best two girls for standing by side as I say my vows to the love of my life (Cringe, I know, but true nonetheless!).  They have already helped me plan our girl's day out at the Wedding Journal Show as I get my wedding plans underway, and I thought I'd let you all in on our ideas…
First of all, we have decided to go VIP for the ultimate girl's day out! With a fabulous catwalk show to inspire me for my bridal gown, some sweet treats and a glass of champagne I know it'll be a great way to spend time with the girls whilst also making some serious wedding plans. We even plan on wearing our bride and bridesmaid sashes to make for a mini hen party celebration!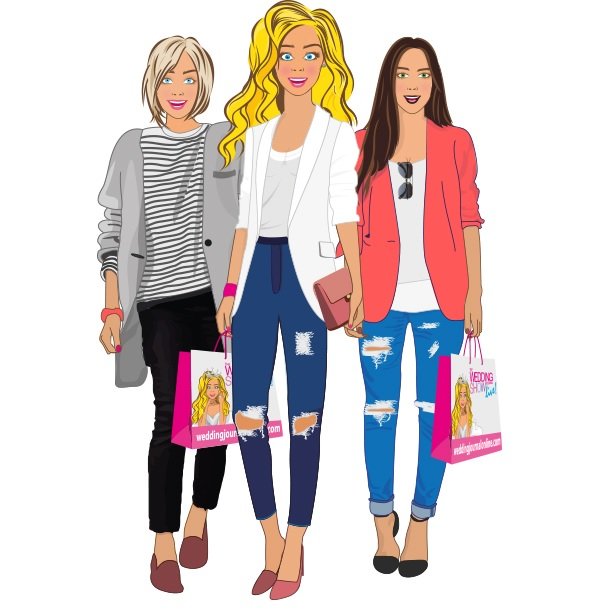 However, we need to be clever and devise a strategy, after one too many glasses of fizz, I know we could get easily distracted! We plan on mapping out which stands we are going to visit, and I have already researched my favourite suppliers to see if they have any exclusive offers and discounts at their stands (because, let's face it, weddings are expensive business). After we've done the hard work of chatting to suppliers and seeing what's on offer, we plan on kicking back to relax and enjoy the show from the comfort of our luxury VIP area, what's not to love?!
I can't wait for our fun day out and for my girls to begin helping me planning my dream day! Continue to follow Gary and I's wedding planning journey and check back regularly under the 'planning' section of www.weddingjournalonline.com for more updates and advice.
Love, Betty x