Hi guys! You won't have met me yet, my name is Betty and yep, you've guessed it, I'm getting married!  I am the newest member of the team at the Wedding Journal Show, which is super exciting for me as a bride-to-be!
My lovely groom Gary and I have been engaged for five months and we decided it was time to start our wedding plans.  When I heard about Wedding Journal Show I just knew I had to attend and be involved!  With no clue where to start in planning our wedding or how much things would cost, attending the show seemed like the best idea to get the ball rolling and to start setting some things in stone. I'm looking forward to getting some inspiration from some local wedding suppliers and meeting them one-to-one to ask all my questions and wedding worries!
We haven't thought a great deal about what we want for our big day yet, however, as many girls do, I have always dreamed of having a fairytale wedding where I can feel like a true princess for the day! When I first got engaged my mum, my closest girls and I rounded-up and began the quest for my dream wedding dress, trawling the internet for the latest bridal styles and browsing bridal magazines for the hottest trends (my favourite being Ireland's Wedding Journal, of course).
Having found two styles that I LOVE I'm finding it hard to decide whether I want a large ball-gown style dress or a fitted mermaid style with delicate sweet-heart neckline, so I decided to hold off and wait until I see if any fabulous dresses jump out at me on the bridal catwalk!
The catwalk show will have models strutting their stuff in the latest 2018 bridal gowns from world-famous designers, and going by the previous catwalk videos on Wedding Journal's Facebook page (@weddingjournalshow), I know I will get some inspiration for my own gown at this dynamic show! What's more, the stage will also have ladies modelling the latest bridesmaid's collections and guys donning suave suits from leading groomswear retailers – perfect for giving Gary a little inspo!
I have a great day planned with my gal pals for going VIP at the show on the Saturday for some fizz and nibbles whilst watching the catwalk (I've heard the guys are easy on the eye!) and myself and Gary plan on coming on back together on the Sunday with our 'couples ticket' to really get stuck into some serious wedding planning!  (And more nibbles of course – who doesn't love sampling some sweet treats!?)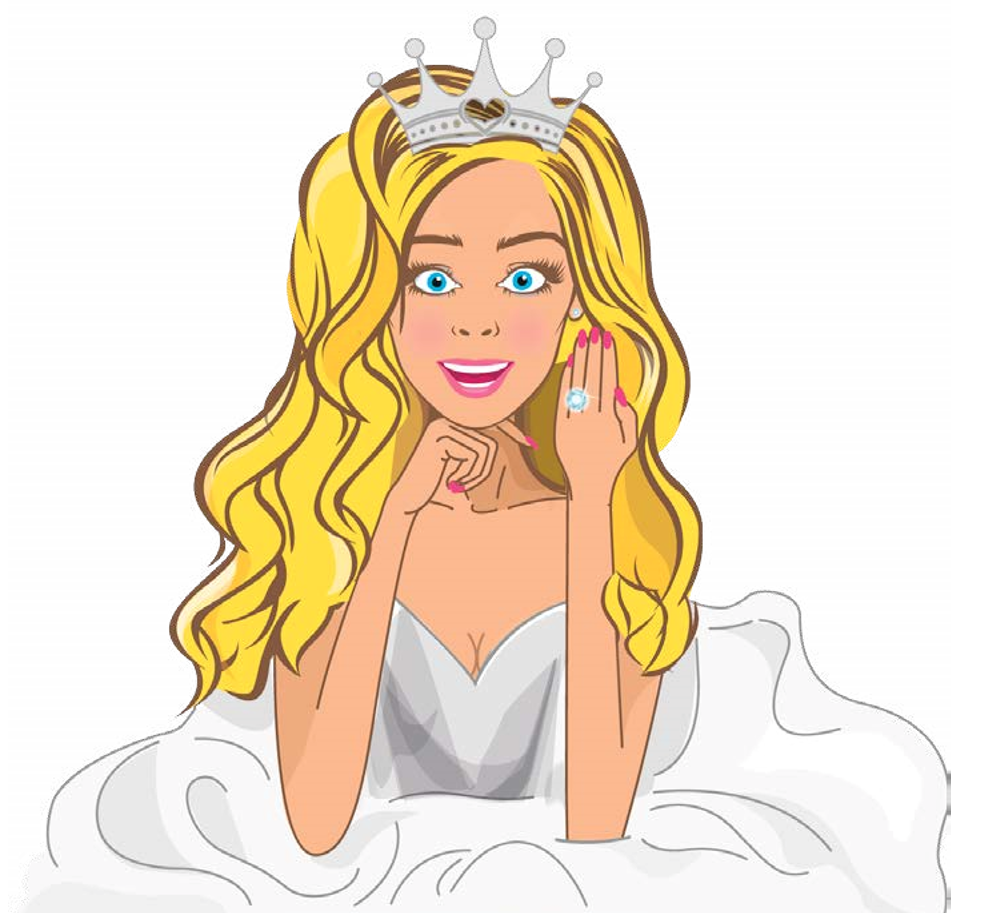 We can't wait for our fun day out and to begin planning our dream day! Follow our wedding planning journey, and check back regularly under the 'planning' section of www.weddingjournalonline.com for more updates and advice.
Love, Betty x