Crowds of engaged couples flocked to the brand-new Titanic Exhibition Centre in Belfast this weekend to welcome The Wedding Journal Show to its new home- and witness one couple take home a £25,000 wedding!
This weekend the Wedding Journal Show returned to Belfast to excite brides-to-be with endless inspiration and ideas for planning their big day. From our famous Catwalk Show to the new Honeymoon Theatre, guests were treated to an endless amount of entertainment designed to give them all the guidance they need for throwing a fabulous wedding! And to top it all off, the show was held in its shiny new home- the Titanic Exhibition Centre.

Official Launch
The Wedding Journal Show opened on September 18 to crowds of brides-to-be keen to take a look at the exhibition's new home and partake in a glass of bubbly to mark the occasion. With custom-made wedding dresses designed by Geraldine Connon on show, as well as Ireland's very first balloon wedding dress from Luce Balloons, visitors were treated to a once-in-a-lifetime bridal extravaganza.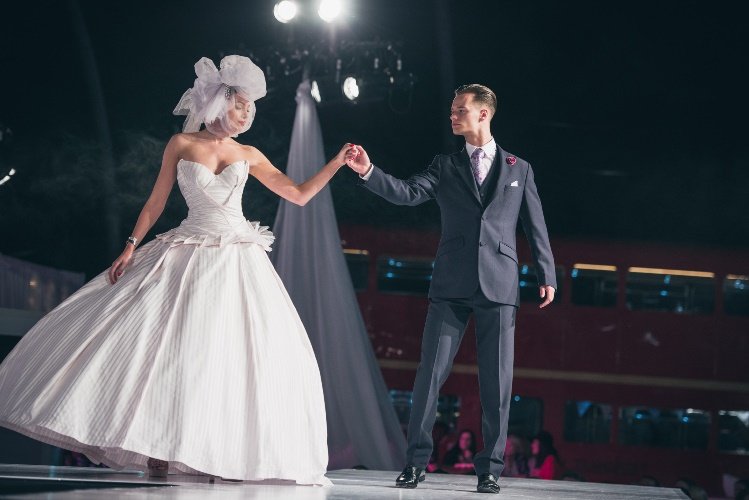 New Areas
Once inside, guests were introduced to new Wedding Journal Show areas such as the Thomas Cook Honeymoon Theatre where they could benefit from insider information about planning the perfect post-wedding trip. Brides also tried on their dream dresses in the Say Yes to the Dress Tent, then had their families and friends help them say Yay or Nay with the help of bridal shops across the country.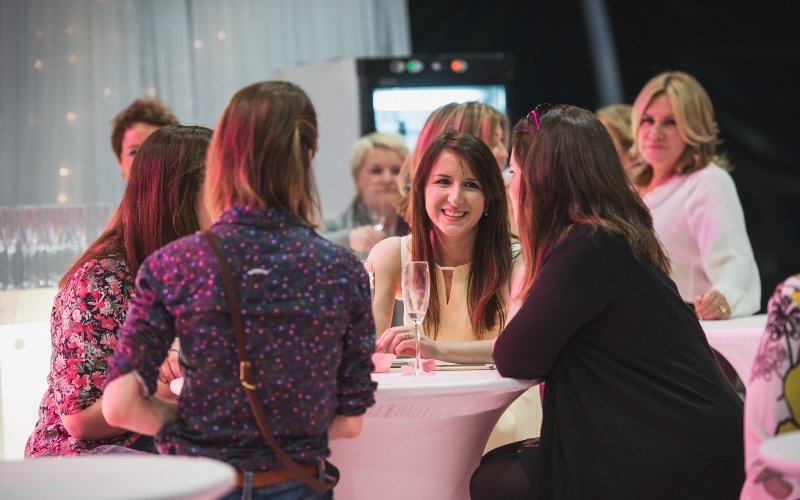 VIP Access
The popular VIP Lounge was in full swing as visitors keen for a VIP experience partook in exclusive seat access at the front row of the stage, complimentary bubbles, tasty treats from Claire's Cupcakes, spa treatments compliments of the Spa at La Mon and a plush setting to relax in. Their prime location was a great viewing point for the stage which had a serious of special guests over the course of the weekend including regular spots by none other than David Meade himself.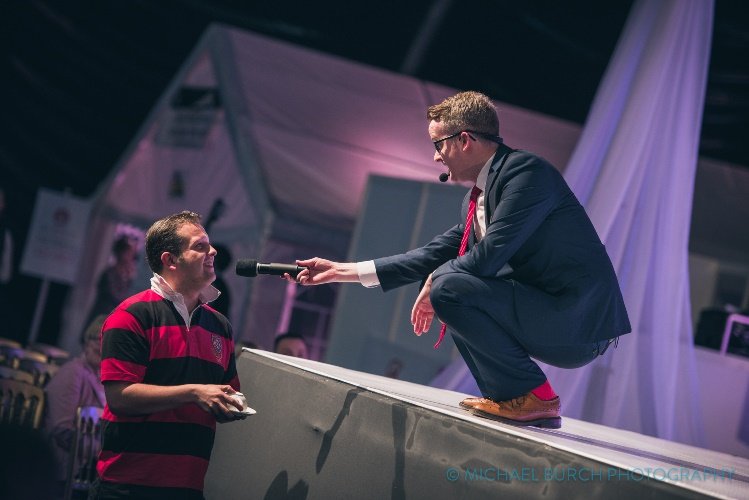 Favourite Features Return
Well-loved Wedding Journal Show features also returned, like our fabulous international Catwalk Show featuring the very latest wedding dresses from a variety of designers and shops across the country. Set to the soundtrack of the best chart hits, the WJ dancers wowed the crowd with their moves across the stage.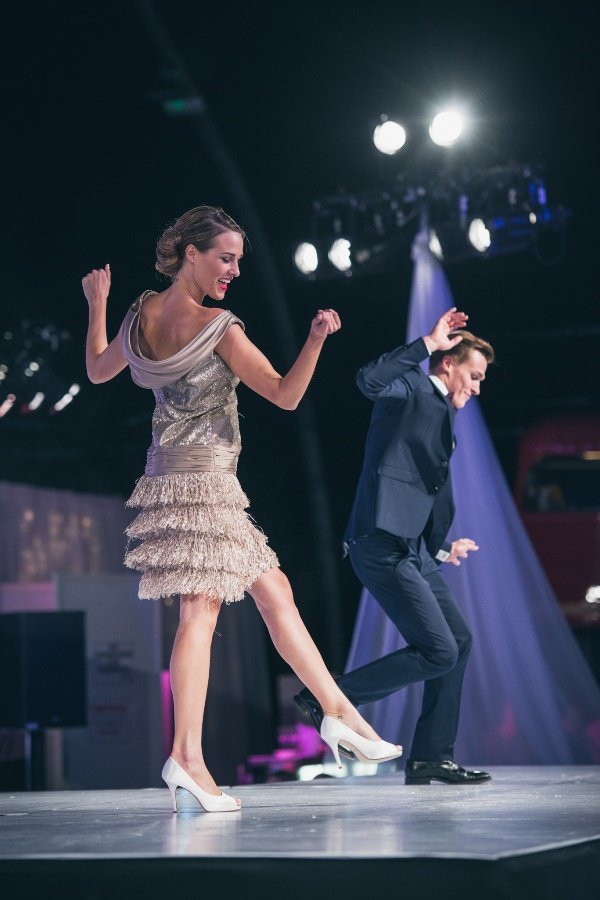 Meanwhile the Q Style Stage was back and packed with the latest bridal fashion and beauty tips. Hosted by Stephen Clements and Sonya Mac from Q Radio, they presented Fashion for the Fuller Figured Bride with Pianta Bridal– which featured the latest S/S 2016 collection from Femme by Kenneth Winston, the first time it had been seen in Ireland.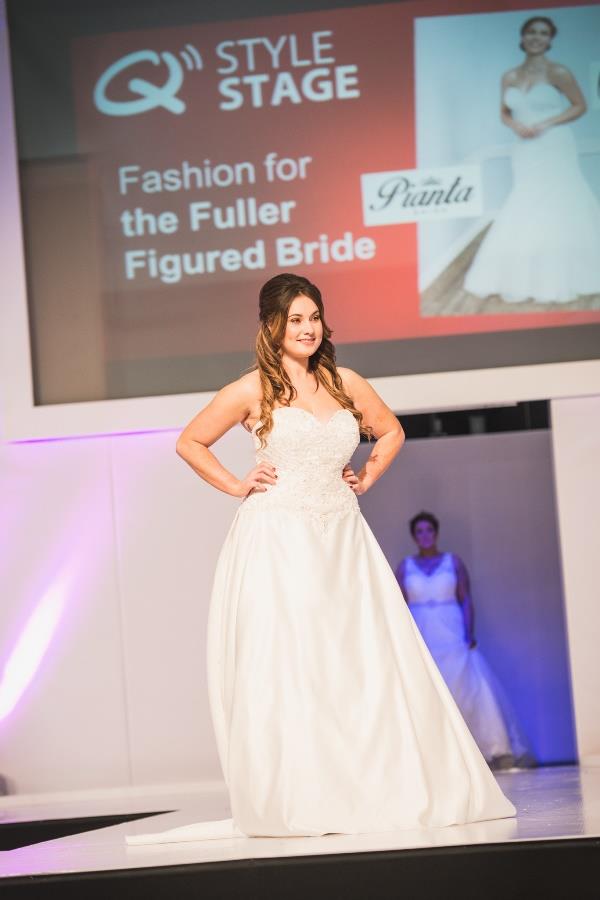 Joining Stephen and Sonya for a Bridal Beauty Masterclass were award-winning hairstylist Stephen McCusker from Stephen International and the fabulous Ciara Daly from Ciara Daly Makeup. They highlighted the latest beauty and makeup trends for the crowd, as well as how to get a timeless up-do for your big day.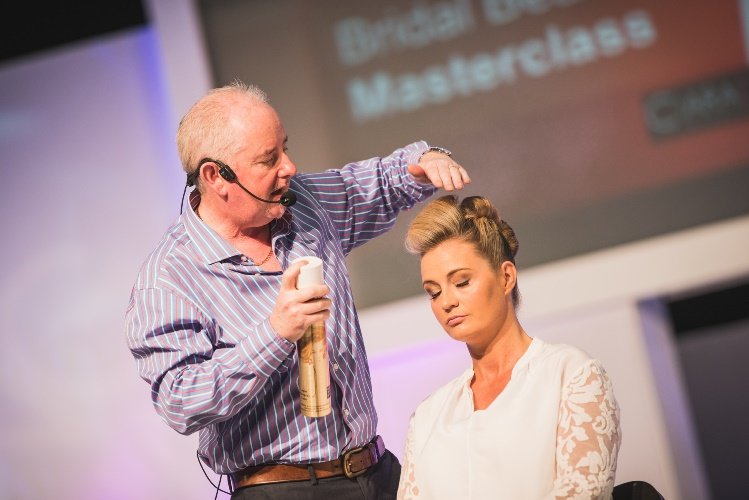 Someone Wins a WEDDING!
Of course one of the unmissable highlights of any Wedding Journal Show is seeing one couple walk away with the Wedding of the Year worth £25,000 and the lucky couple to take home the prize this time was Lorna Mannis and David McMurray from Bangor, who even had their 8-month old baby Jake on hand to witness the emotional finale. The pair, who have been together for eight years and engaged for one, couldn't believe it when they were announced as the winners by Stephen and Sonya from Q- live on stage.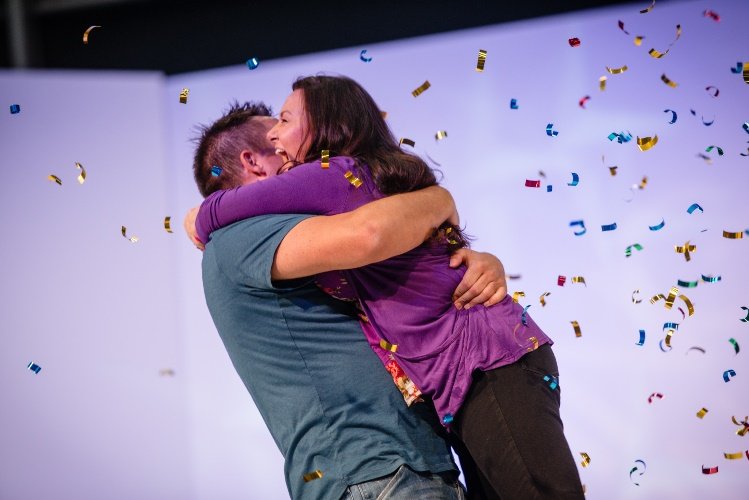 If you didn't manage to make it to Belfast, don't worry! The Wedding Journal Show will be at the Citywest Complex in Dublin on September 26th & 27th and back again in January.
Images compliments of Michael Burch Photography.