It's the most wonderful time of the year and undeniably the most romantic. Turn to home soils for a magical winter wedding at one of our favourite venues.
When we think winter wedding we think of rustic stately homes and fairytale castles- two wedding venue styles that Ireland excels in. From 18th century Belfast-based properties to cozy Cork homes, here are our favourite venues for your chilly wedding.
Castlemartyr Resort, Cork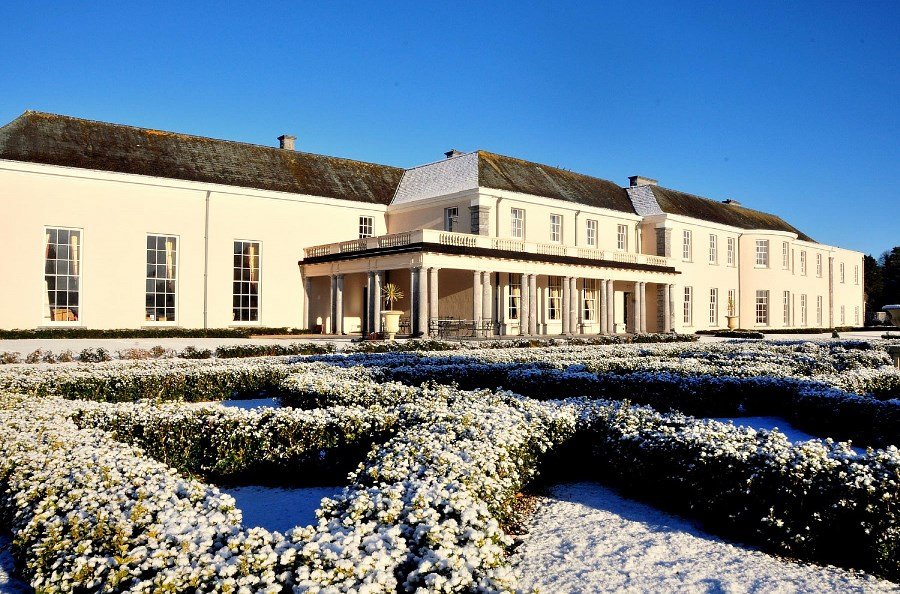 Located in Cork, Castlemartyr Resort is a stunning setting for a Christmas wedding. With over 220 acres of pristine forestry and the backdrop of a beautifully renovated 18th century manor house, couples are spoiled with endless photo opportunities and spacious surroundings. The hotel itself can cater for up to 220 guests in its Capel Suite and is full of character due to its floor-to-ceiling windows, glittering chandeliers and adjustable mood lighting. Meanwhile guests are sure to be constantly entertained as the venue boasts an 18 hole golf course, award-winning restaurant and a spa and leisure centre.
Castle Leslie, Monaghan
For tradition, heritage and family values, look no further than the breathtaking Castle Leslie in Monaghan. Still owned by its 17th century founding family, the castle is surrounded by over 1,000 acres of charming Irish countryside and is neighboured by the quaint town of Glaslough. If you wish to hold a wedding in the Castle itself you are limited to 70 guests, however the adjoining Pavilion caters for up to 260- meaning you can have the cozy grandeur of Castle Leslie regardless of the size of your party. With a warm, inviting atmosphere and a preference for fireplaces and armchairs, this winter wedding venue is just up our street.
Ashford Castle, Mayo
Five-star Ashford Castle is the oldest castle on our list, dating back to 1228. Historical buffs will revel in holding a wedding at this magnificently regal property, which can hold receptions for up to 164 guests while retaining its homely feel. The shores of Lough Corrib are mere metres away from the castle walls, providing a mystical backdrop in the throes of winter and the 350 acres of woodland offer an eerie spot for a snowy wedding photoshoot.
The K Club, Kildare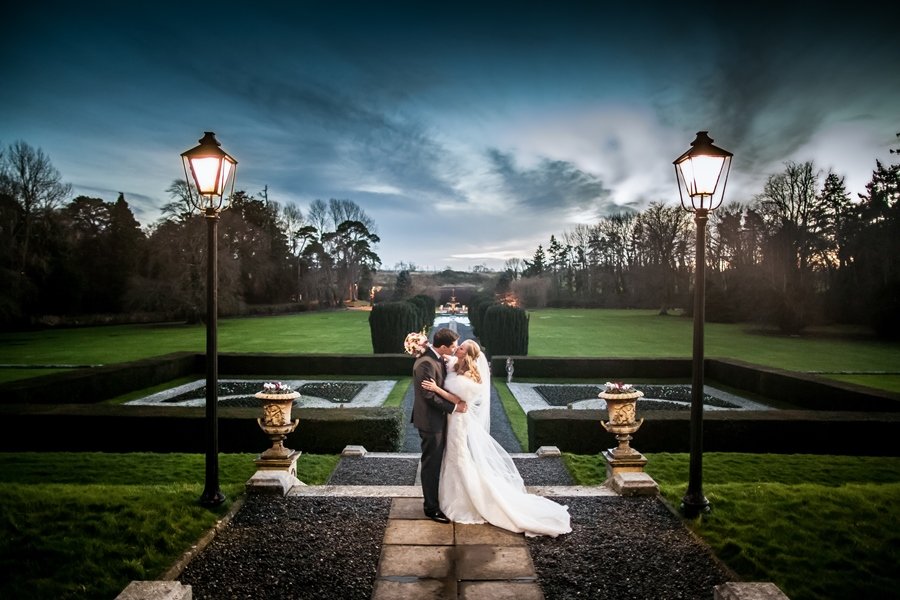 The K Club is well-known across Ireland and has earned its deservedly stellar reputation. Decorated in period furniture, the 18th century mansion is nestled on 550 acres of lush countryside and is home to a wide array of banqueting suites ideal for any wedding, of which they only host per one day. Built in 1832 and only 30 minutes from Dublin, the K Club began operations as a hotel in 1991 and was the first in Ireland to receive it's five-star status. With an 18 hole golf course and luxury spa on site, you won't want to leave the K Club anytime soon.
Kilronan Castle, Roscommon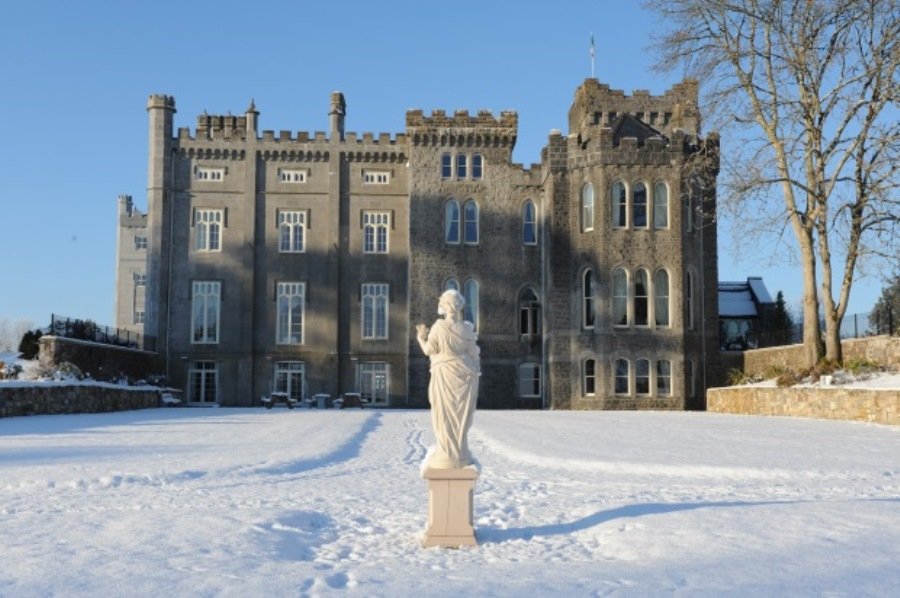 Kilronan Castle prides itself on its fairytale qualities and endeavours to make every wedding a dream come true for the happy couple. Located in Roscommon, the 200-year old castle is tucked away from the wider world and is a private wedding destination for couples who are looking for peace and tranquility. That said, the venue can cater for up to 350 people in The Grand Ballroom, meaning it can host the 'less private' events too.
Ballyvolane House, Cork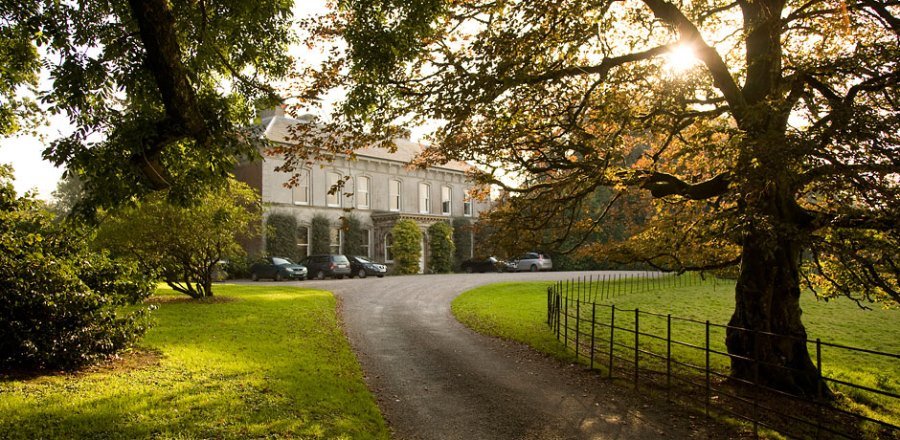 A real family-owned property, Ballyvolane House describes itself as 'ancestral chic' and is filled with authentic family heirlooms, portraits and antiques. They can cater for 140 people in tent-style quarters in the gardens, but understandably this proves difficult in the winter months so partner with nearby Lismore Castle to offer couples an alternative. A unique aspect of the house is their preference to adopt a 'Field-to-Fork' approach with their food, meaning that much of their meat and vegetables are produced on site.
Malone House, Belfast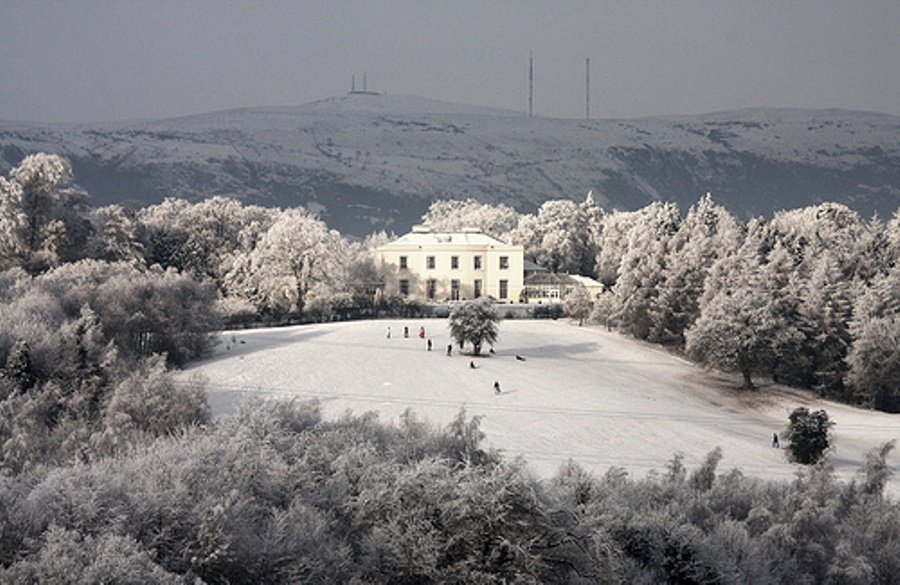 Malone House is arguably one of Northern Ireland's lesser known wedding venues as it is not a traditional hotel and is instead a 19th century stately home situated on miles of dreamy landscape designed by the home's founder himself. Now owned by the Belfast government, Malone House is available for hire and makes a gorgeous venue for a small wedding. In the middle of winter with snow on the trees, could you imagine anything more magical?
Galgorm Resort & Spa, Antrim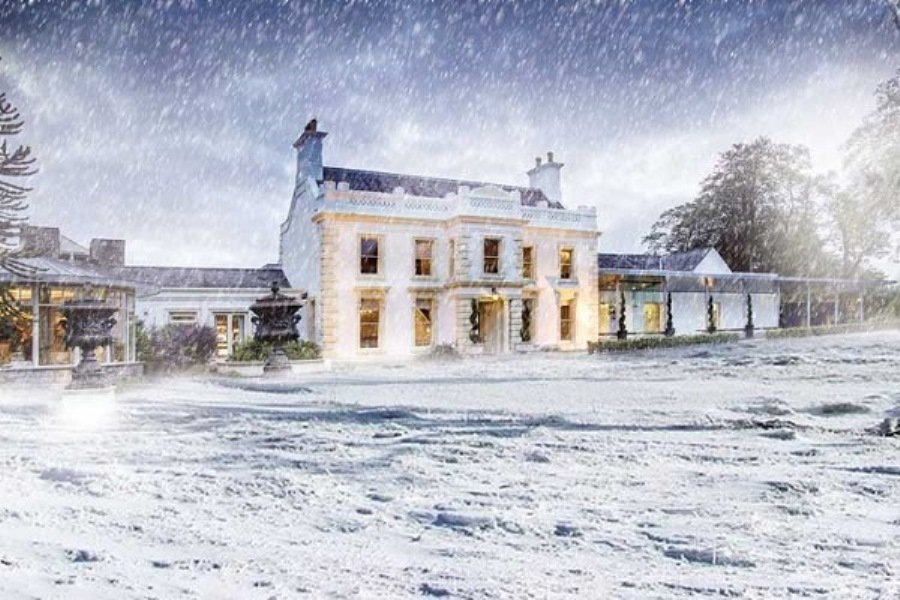 Galgorm Resort & Spa is widely regarded as one of Northern Ireland's premiere wedding venues due to its long-standing emphasis on quality and attention to detail. Coupled with the resort's extensive and breathtaking grounds, couples are offered a venue parallel to none and ideal for a wintery ceremony. A number of suites are available at the Galgorm ranging from intimate rooms to grand banquet spaces but regardless of the scale of your big day Galgorm will craft a five-star wedding you won't ever forget. Their popular spa has also recently undergone an extensive renovation to make the venue even more luxurious for its guests.
Castle Durrow, Laois
Another one of Ireland's finest castle wedding venues is Castle Durrow, easily located in the midlands of the island in Laois. Flickering candles, chandeliers and French doors set the scene for a grand winter wedding, with the banqueting hall accommodating up to 170 people. An enclosed courtyard and the manicured estate gardens add to the castle's atmosphere, as well as the private balcony adjoining the reception room, where guests can tuck into a roast Suckling Pig as a midnight snack.
Bellinter House, Meath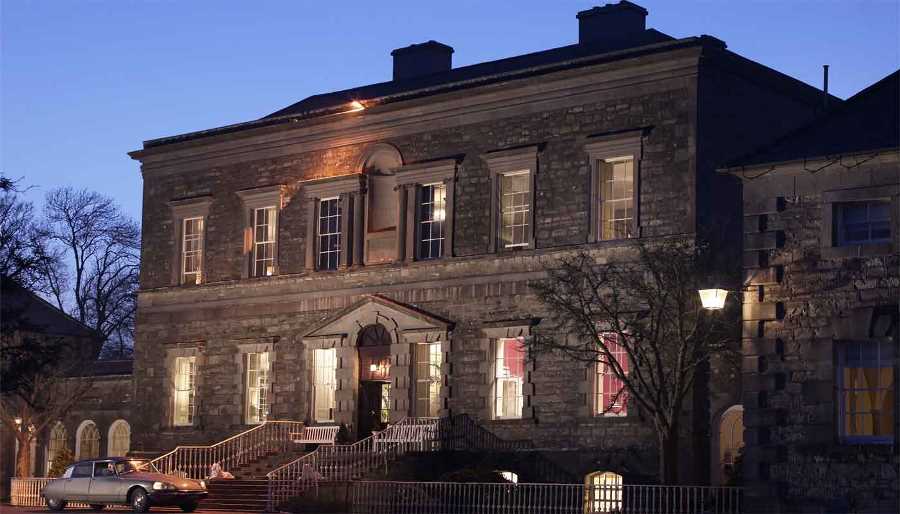 Georgian Mansion Bellinter House in Meath is a former country home designed by renowned Irish architect Richard Castle in 1750 and is thought to be his last commission before his passing the following year. Now a popular wedding venue, the House can cater for up to 200 guests and is situated on the tranquil River Boyne which helps to emphasise its grandeur. It also gives weddings exclusive use of the property- meaning your big day is yours and yours alone.
Finding the right venue is one of the biggest decisions you'll make for your wedding. But don't worry! The brand-new Wedding Journal Directory of full of the very best Wedding Venues in Ballymena.