No longer are couples only considering wedding cake flavours, now the cake display is every bit as important – presentation is everything!
The look of your wedding cake and how it photographs are every bit as important as the flavour. Your wedding cake should make an impact and stand out from all the other cakes your guests have seen at previous weddings. Make a statement with one of the following 12 inspirational wedding cake display ideas.
Display Cakes Behind a Glass Case
Add a touch of elegance by placing a glass cover or case over your cake. This has the added bonus of protecting your cake while it's on display, so would work particularly well at an outdoor or garden wedding.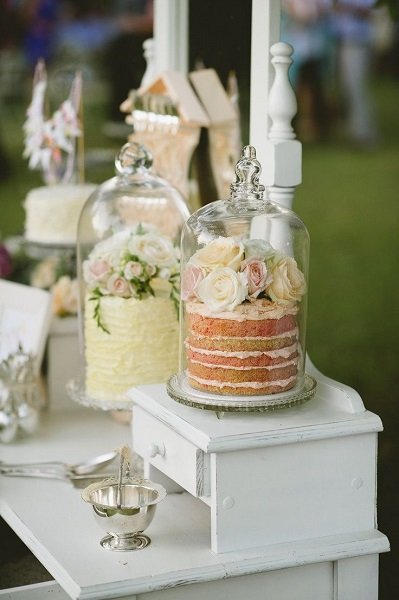 Display Cakes On A Barrel
Using a barrel as wedding cake display table would look fantastic at a rustic inspired or county chic wedding. A barrel is a fantastic accompaniment for a naked cake.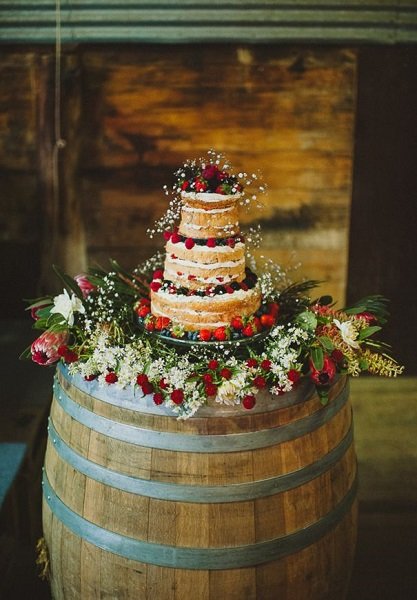 Display Cakes On Forks
How many times have you had to pass on dessert due to feeling too full? These small forkfuls means that all guests get to sample your cake and they can go back for more if necessary – a genius idea if you ask us!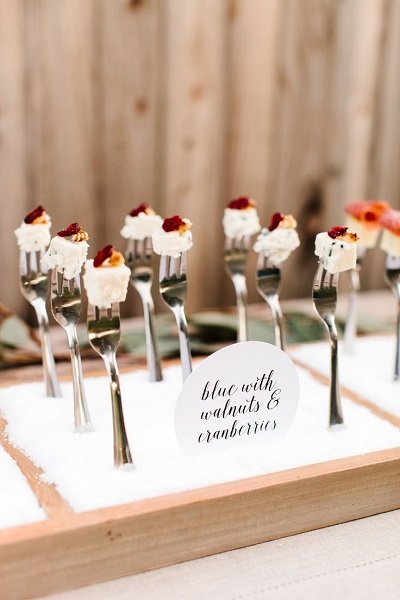 … Or You Can Display Your Cake On Tree Bark Slices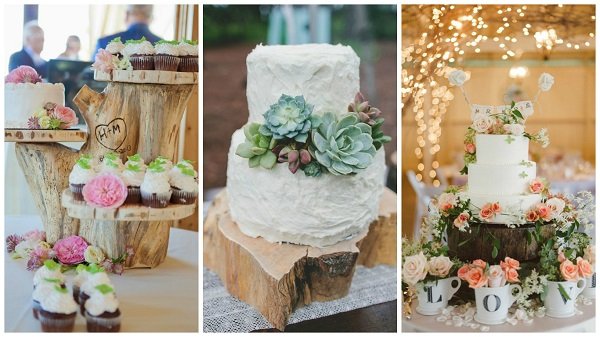 … Or Even On A Swing
Admittedly it would take a brave bride to put her wedding cake on a swing, but it looks good!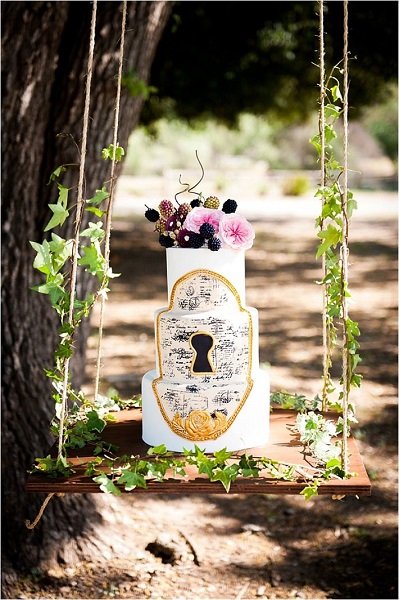 Display Wedding Cakes Using A Backdrop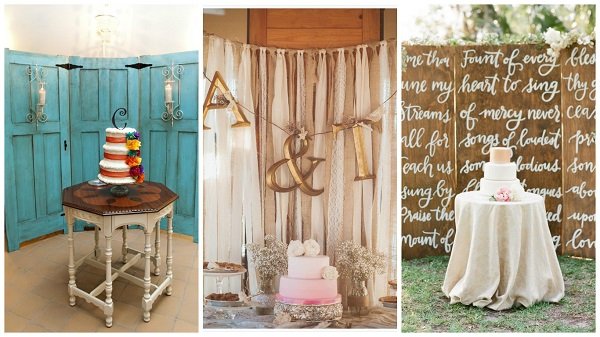 In Tin Cans
A simple idea that looks so stylish.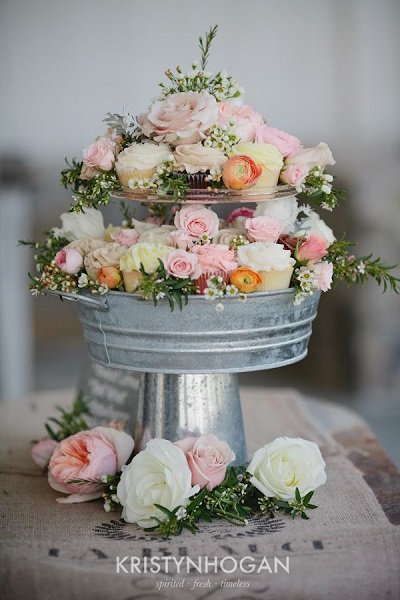 Framed Cake Displays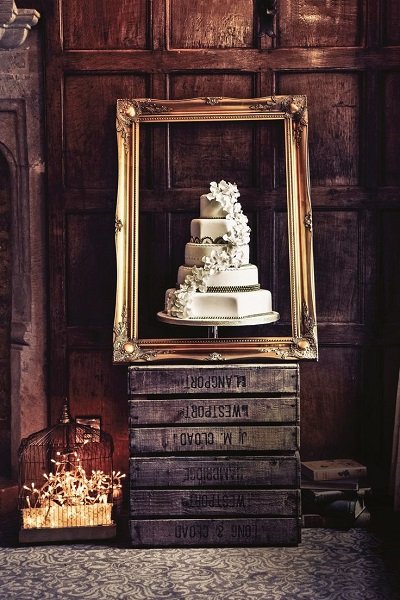 Display on An Old Dresser
Display your wedding cake on an old-fashioned or distressed dresser – although it sounds like a strange concept it would tie in nicely to a rustic or vintage themed wedding.
On Books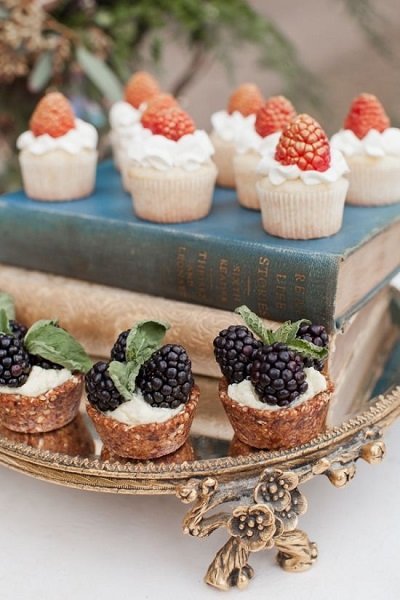 Suspended Cakes
The suspended or chandelier cake is an emerging trend this year, set to continue into 2016.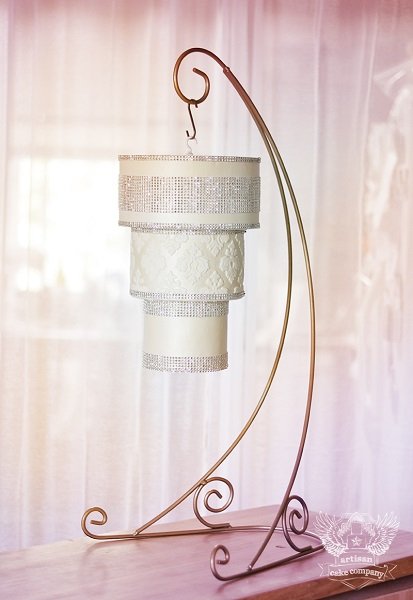 Or Finally… Using A Simple Cake Stand
And finally, remember sometimes plain stands can look as good as elaborate creations, as seen below. How sophisticated does this mirrored gold stand look?
Featured image credit: blog.chickabug.com
Facebook Comments