Choosing the readings for your wedding ceremony is one of the nicest jobs of wedding planning, grooms in particular enjoy it as it's one of the only FREE aspects to the day.
The world is full of beautiful writing about love, so there will be something out there for every couple!
Modern wedding readings can include everything from, excerpts from Winnie the Pooh, movie quotes or just funny stories.  We've concocted some our favourite examples that will be a hit on your big day!
Bob Marley's Advice on Love
She's not perfect – you aren't either, and the two of you may never be perfect together – but if she can make you laugh, cause you to think twice, and admit to being human and making mistakes, hold onto her and give her the most you can.
She may not be thinking about you every second of the day, but she will give you a part of her that she knows you can break – her heart.
So don't hurt her, don't change her, don't analyse and don't expect more than she can give. Smile when she makes you happy, let her know when she makes you mad, and miss her when she's not there.
I Carry Your Heart With Me by E.E Cummings
I carry your heart (I carry it in my heart)
I am never without it (anywhere I go, you go, my dear;)
and whatever is done by only me is your doing, my darling)
I fear no fate (for you are my fate, my sweet)
I want no world (for you are my world, my true)
And it's you are whatever a moon has always meant
and whatever a sun will always sing is you
Here is the deepest secret nobody knows
(here is the root of the root and the bud of the bud
and the sky of the sky of a tree called life; which grows
higher than soul can hope or mind can hide)
and this is the wonder that's keeping the stars apart
I carry your heart (I carry it in my heart)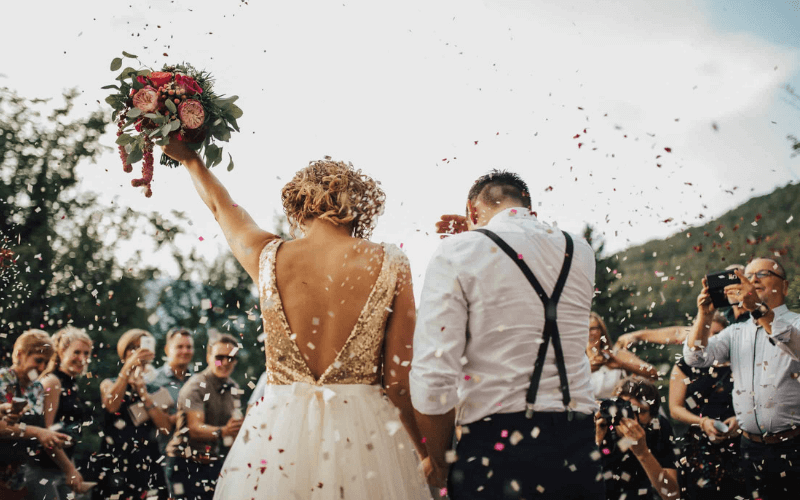 Carrie's Poem from Sex and the City
Hie hello was at the end of her endings.
Her laugh was her first step down the aisle.
Her hand would be hers to hold forever.
His forever was as simple as her smile.
She said she was what he was missing.
She said instantly she knew.
She was a question to be answered.
And his answer was 'I Do.'
Winnie the Pooh by AA Milne
'If you live to be a hundred, I want to live to be a hundred minus one day so I never have to live without you.'
Piglet sidled up to Pooh from behind.
'Pooh?' he whispered.
'Yes Piglet?'
'Nothing,' said Piglet, taking Pooh's hand. 'I just wanted to be sure of you.'
'We'll be Friends Forever, won't we, Pooh?' asked Piglet.
'Even longer, ' Pooh answered.
'If ever there is tomorrow when we're not together..there is something you must always remember. You are braver than you believe, stronger than you seem, and smarter than you think.
But the most important thing is, even if we're apart…I'll always be with you.'

Delirium by Lauren Oliver
Love: a single word, a wispy thing, a word no bigger or longer than an edge. That's what it is: an edge; a razor.
It draws up through the centre of your life, cutting everything in two. Before and after. The rest of the world falls away on either side.
The Bridge Across Forever by Richard Bach
A soul mate is someone who has locks that fit our keys, and keys to fit our locks. When we feel safe enough to open the locks, our truest selves step out and we can be completely and honestly who we are; we can be loved for who we are and not for who we're pretending to be.
Each unveils the best part of the other. No matter what else goes wrong around us, with that one person we're safe in our own paradise.
Our soul mate is someone who shares our deepest longings, our sense of direction. When we're two balloons, and together our direction is up, chances are we've found the right person. Our soul mate is the one who makes life come to life.
Khaleesi and Khal Drogo's Wedding Vows by George R.R Martin
As you are the Moon of his life, he shall be your Sun and Stars.
Your love shall be as ever present as those two celestial bodies…even though they are sometimes hidden from one another's sight.
Your love will be the guiding force that charts the course of your tomorrows, holds your world together in difficult times, and will make life itself shine bolder and brighter than we human beings have a right to dream of.

The Art of Marriage by William A. Peterson
The little things are the big things. It is never being too old to hold hands.
It is remembering to say "I love you" at least once a day.
It is never going to sleep angry.
It is at no time taking the other for granted;
the courtship should not end with the honeymoon,
it should continue through all the years.
It is having a mutual sense of values and common objectives.
It is standing together facing the world.
It is forming a circle of love that gathers in the whole family.
It is doing things for each other, not in the attitude of duty or sacrifice,
but in the spirit of joy.
It is speaking words of appreciation and demonstrating
gratitude in thoughtful ways.
It is not expecting the husband to wear a halo or the wife to have wings of an angel.
It is not looking for perfection in each other.
It is cultivating flexibility, patience, understanding and a sense of humor.
It is having the capacity to forgive and forget.
It is giving each other an atmosphere in which each can grow.
It is finding room for the things of the spirit.
It is a common search for the good and the beautiful. It is establishing a relationship in which the independence is equal, dependence is mutual and the obligation is reciprocal.
It is not only marrying the right partner, it is being the right partner.
Set Featured Image Credit – Hyde Park Photography