When it comes to engagement rings, the choices and possibilities are endless, from rare jewels to custom made designs, the thought can be overwhelming.
Choosing your ring is a very big decision, you're going to wear it for the rest of your life, and many people are going to be lifting your hand to inspect the rock, so no pressure there. If your significant other has already picked the ring, then there's the chance you'll fall in love with their choice and that's one less tough decision to make! However, more and more couples choose to pick the ring together, unsurprisingly due to the cost and the lifetime the ring is worn.
So before you find your perfect dress, venue or photographer, it's time to browse through this range of engagement rings that will no doubt give you some serious inspiration!
A three stone, solitaire, halo, most clusters and twist engagement rings are classic pieces that never go out of style and can be found in any jewellery shop!
Three Stone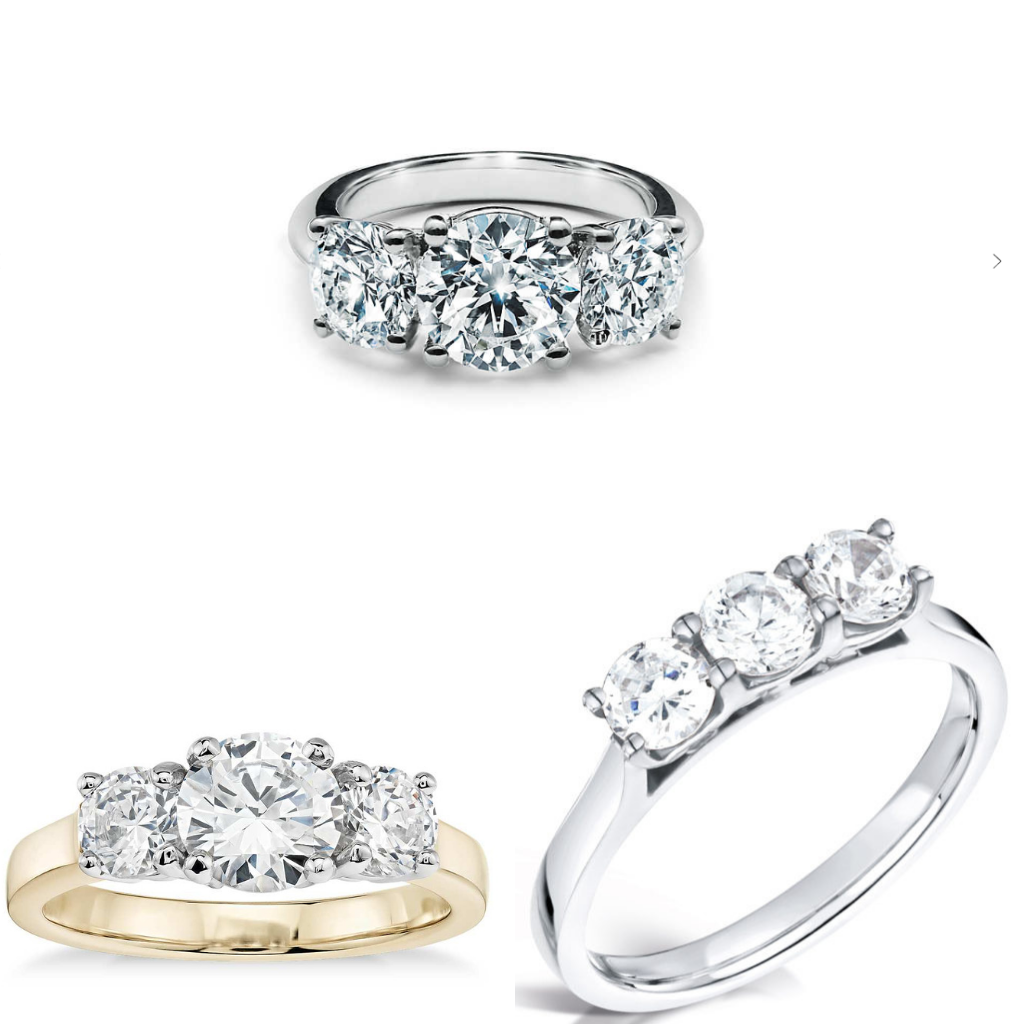 Solitaire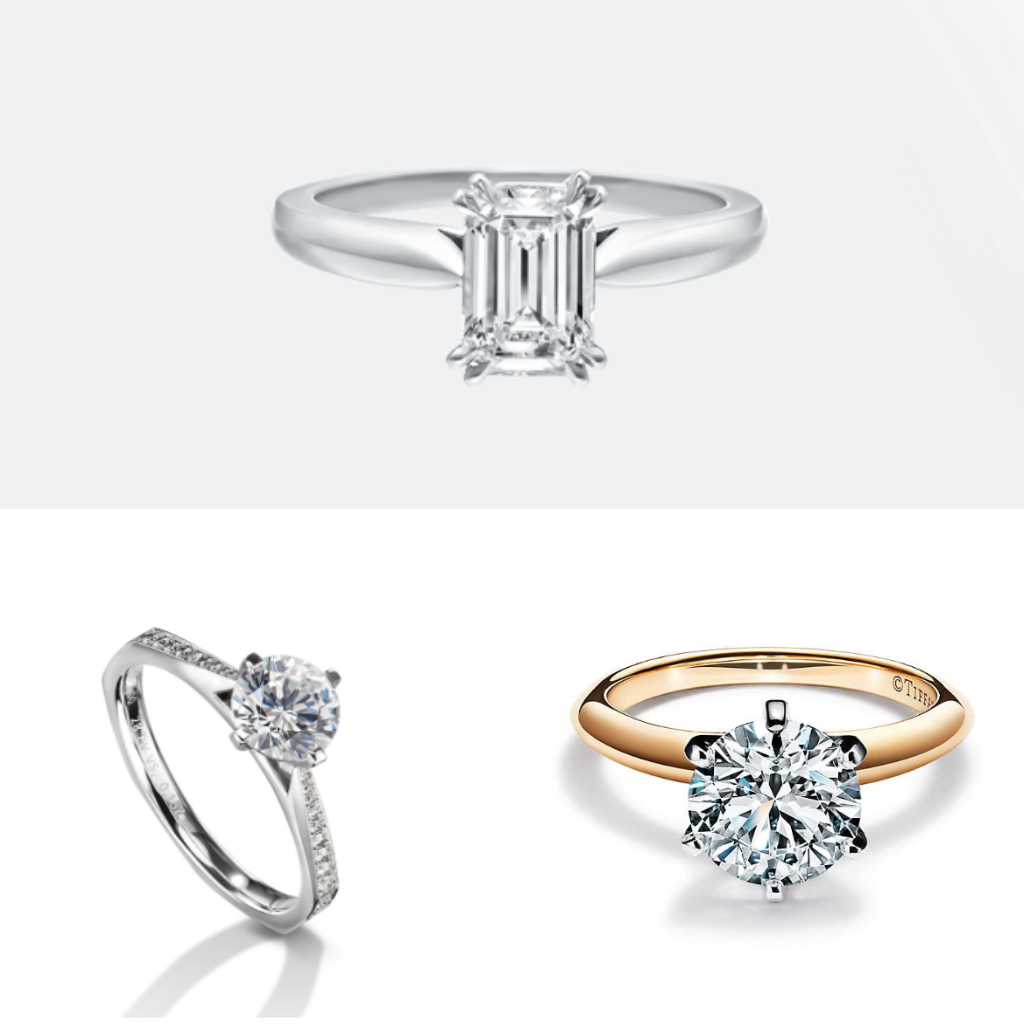 Halo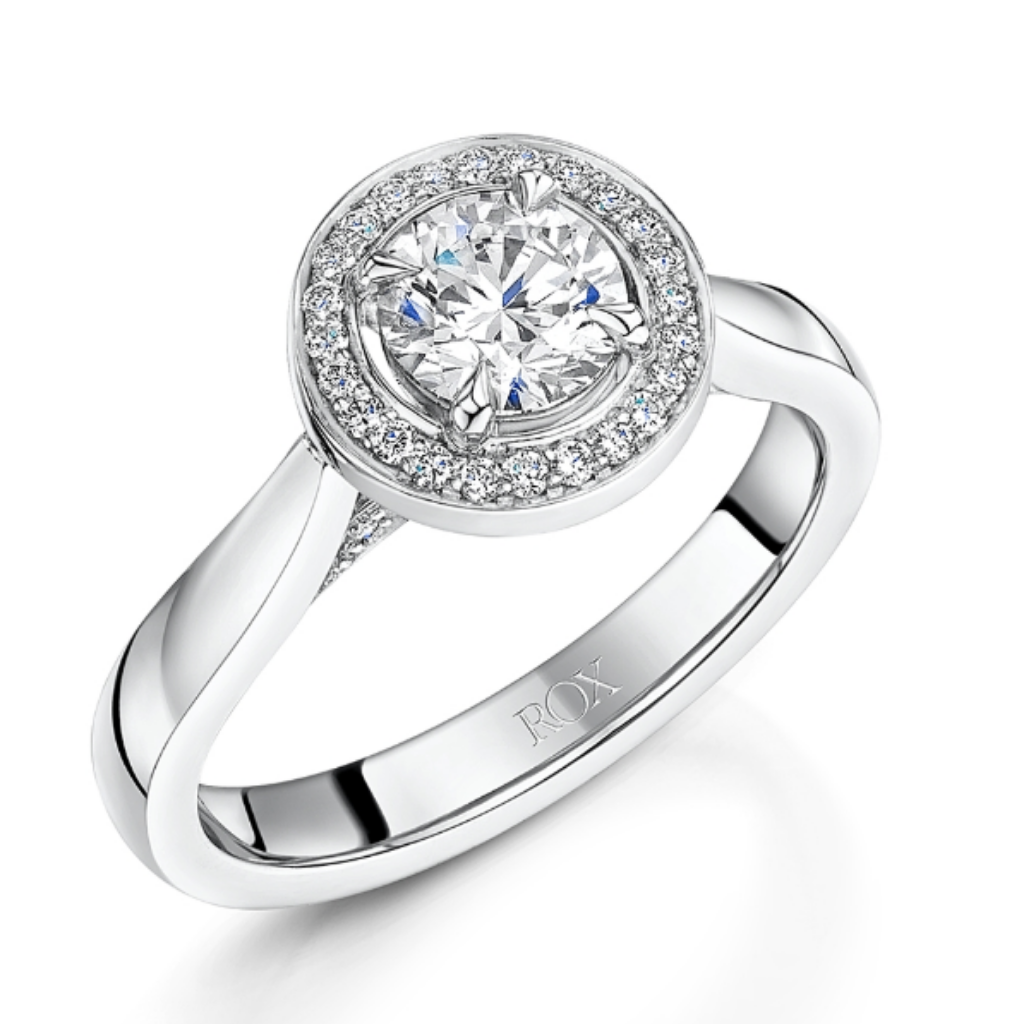 Cluster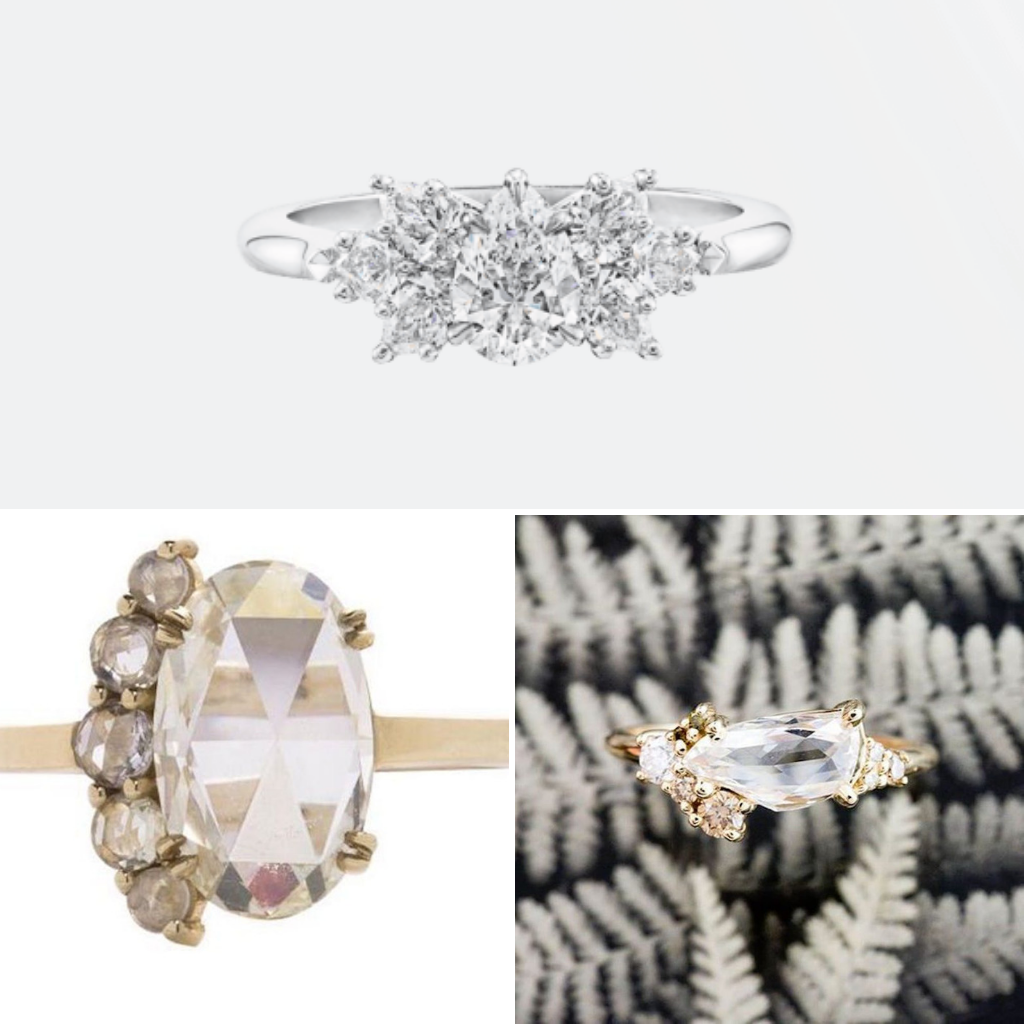 Twist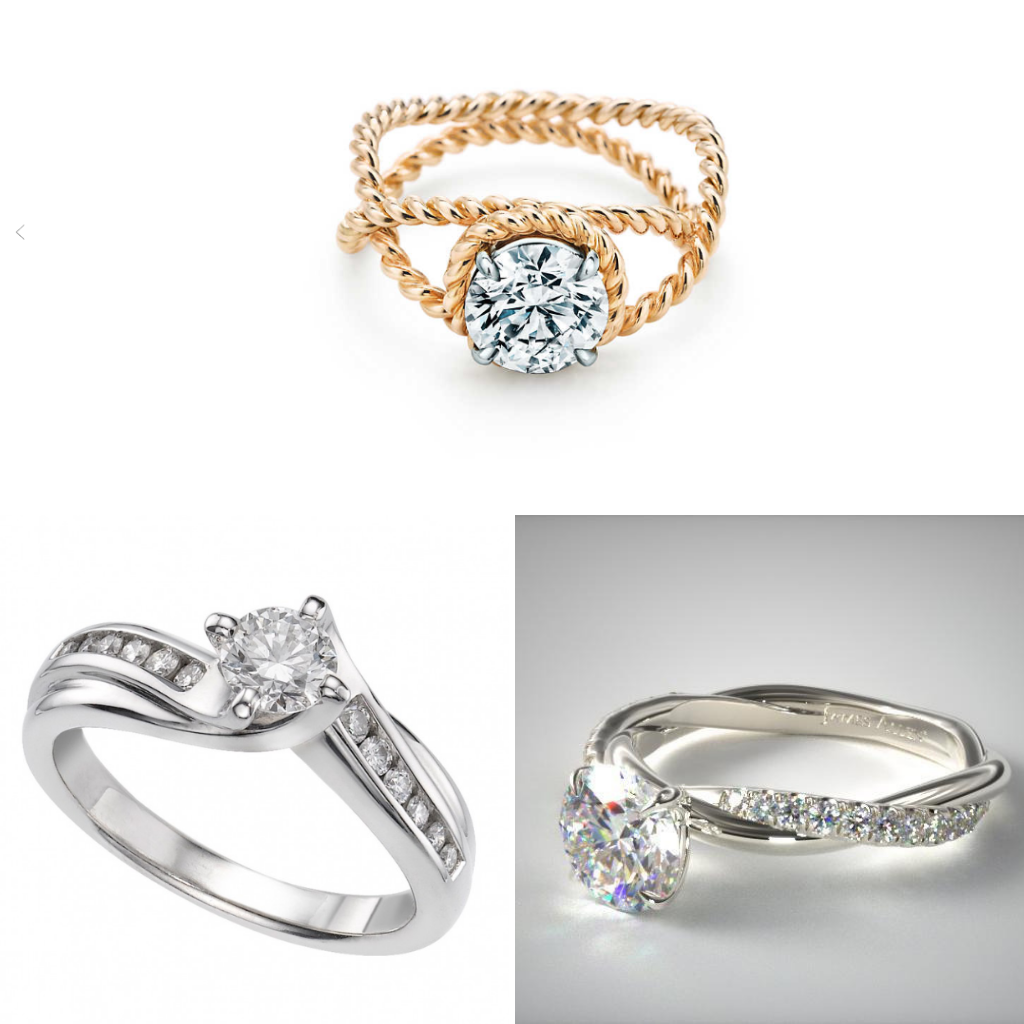 Bezel
Set inside the metal rather than the classical pedestal setting will give your ring an edgy look!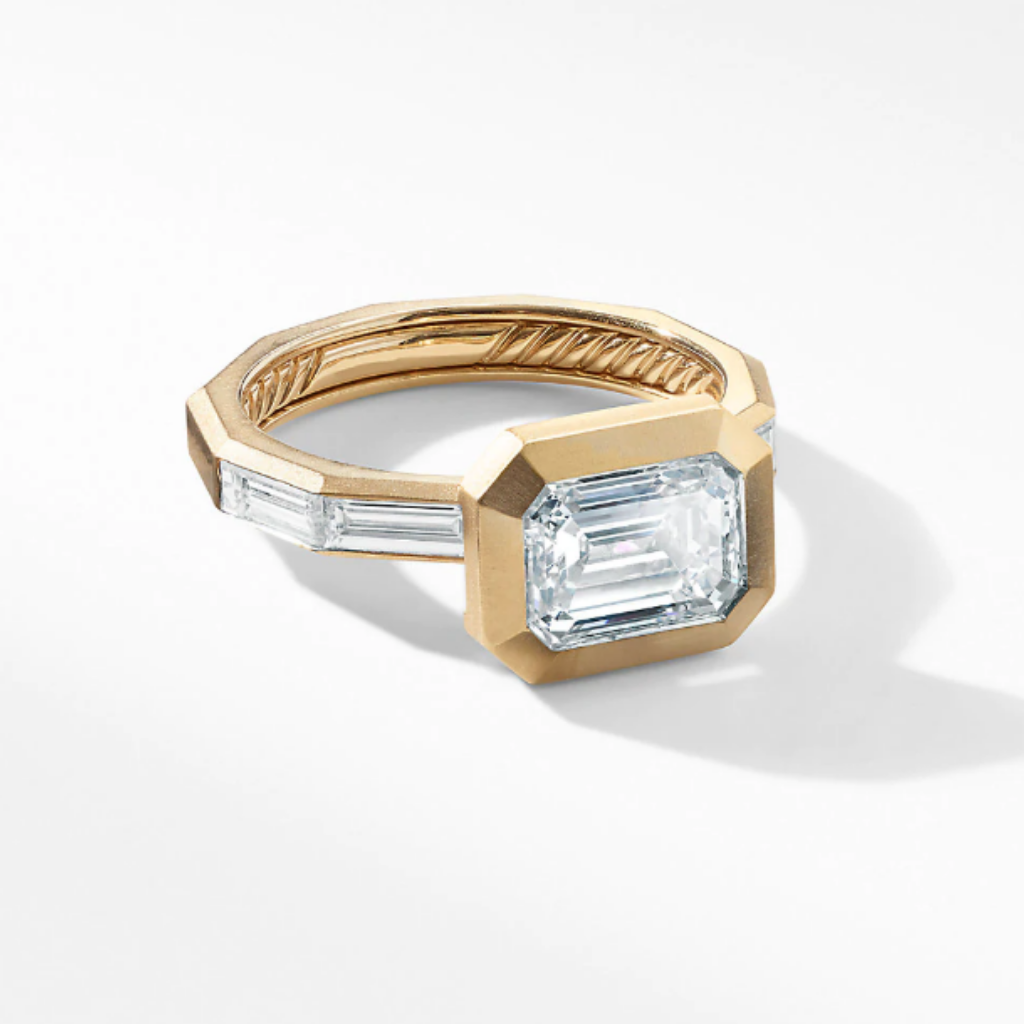 Pavé
Pave the way to the diamond of dreams with a path of diamonds sparkling their way towards it.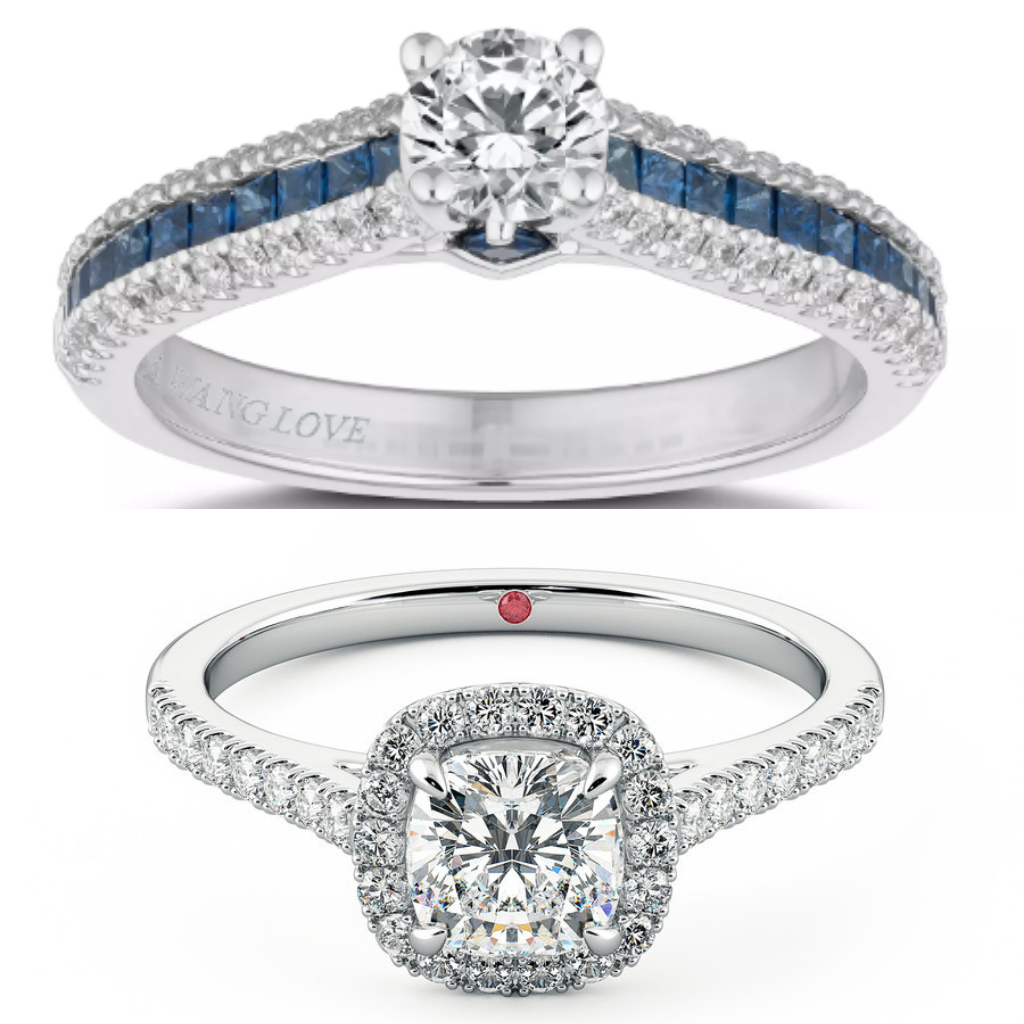 Coloured Stone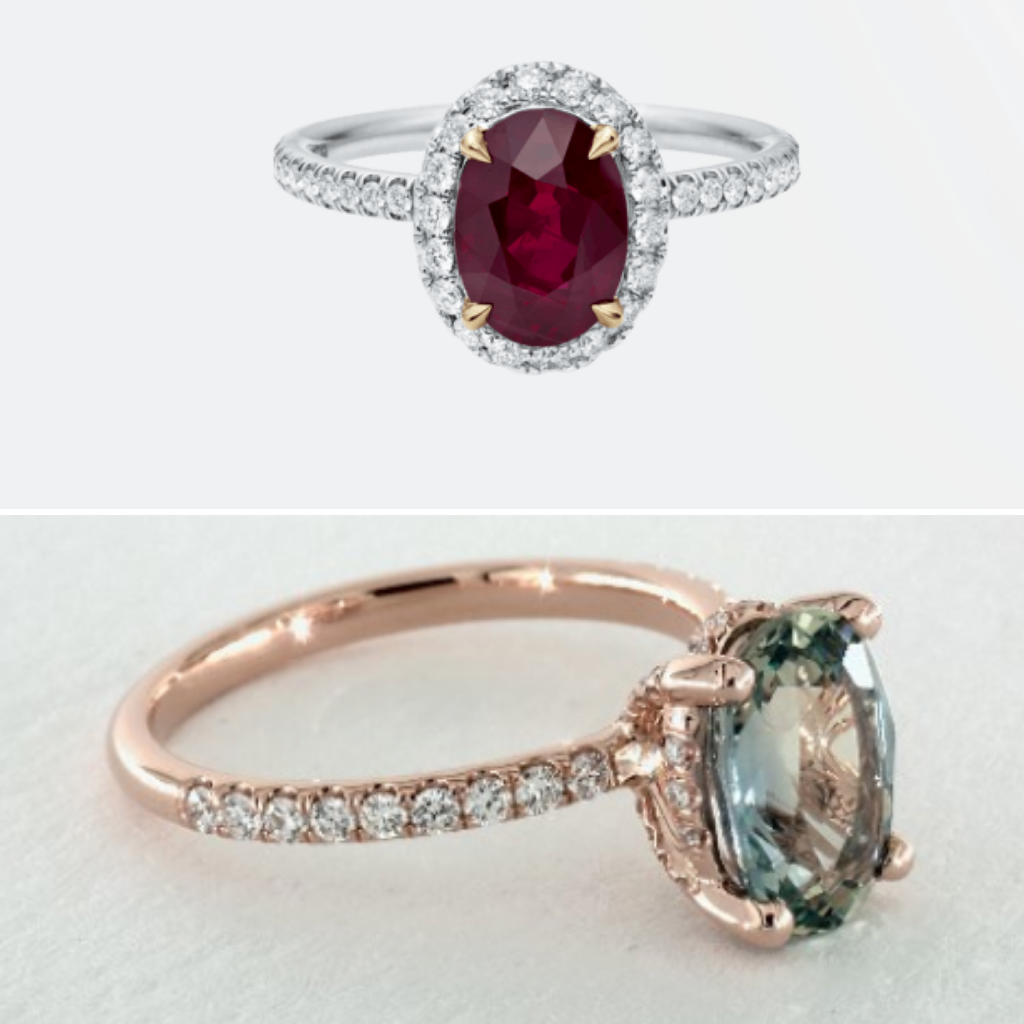 Art Deco
Artsy brides will love something that is completely different.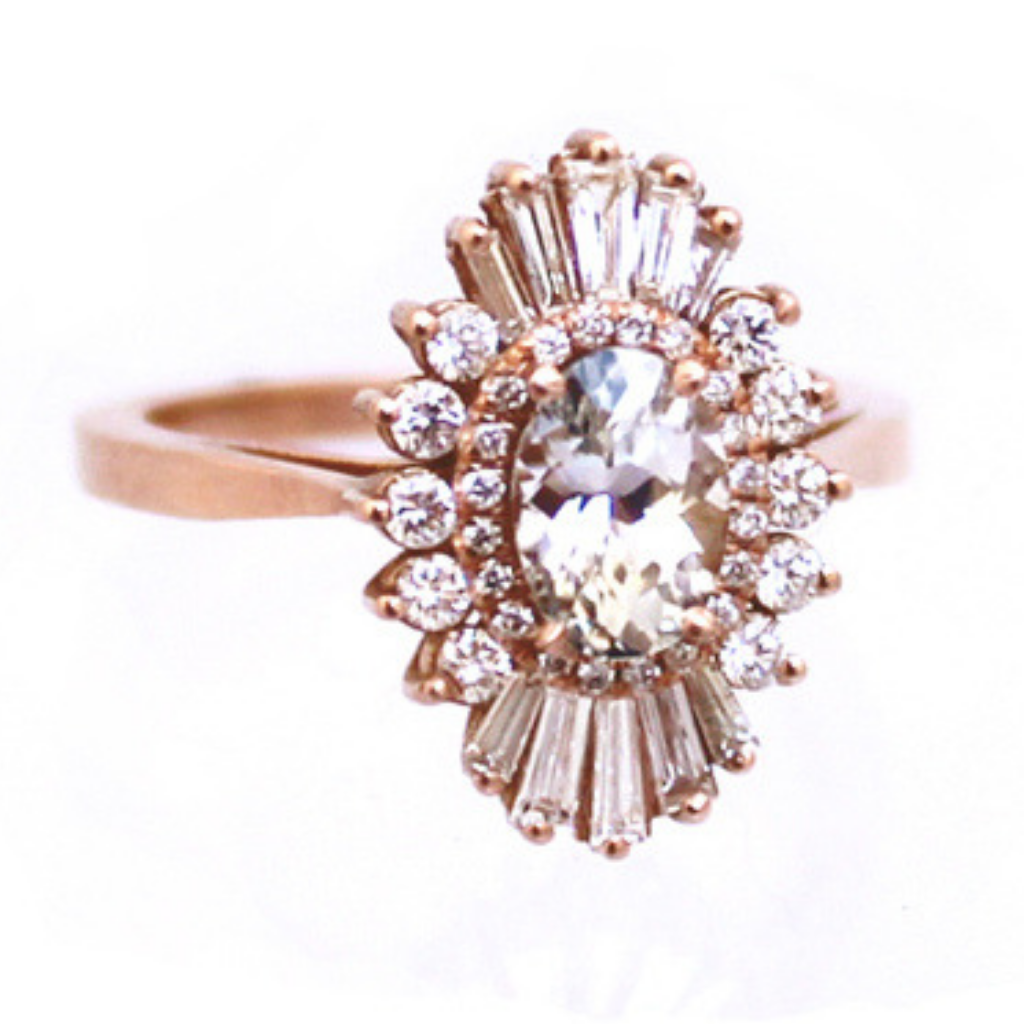 Victorian
For brides who love their history, the much loved Victorian ring, with its floral designs will be the perfect choice.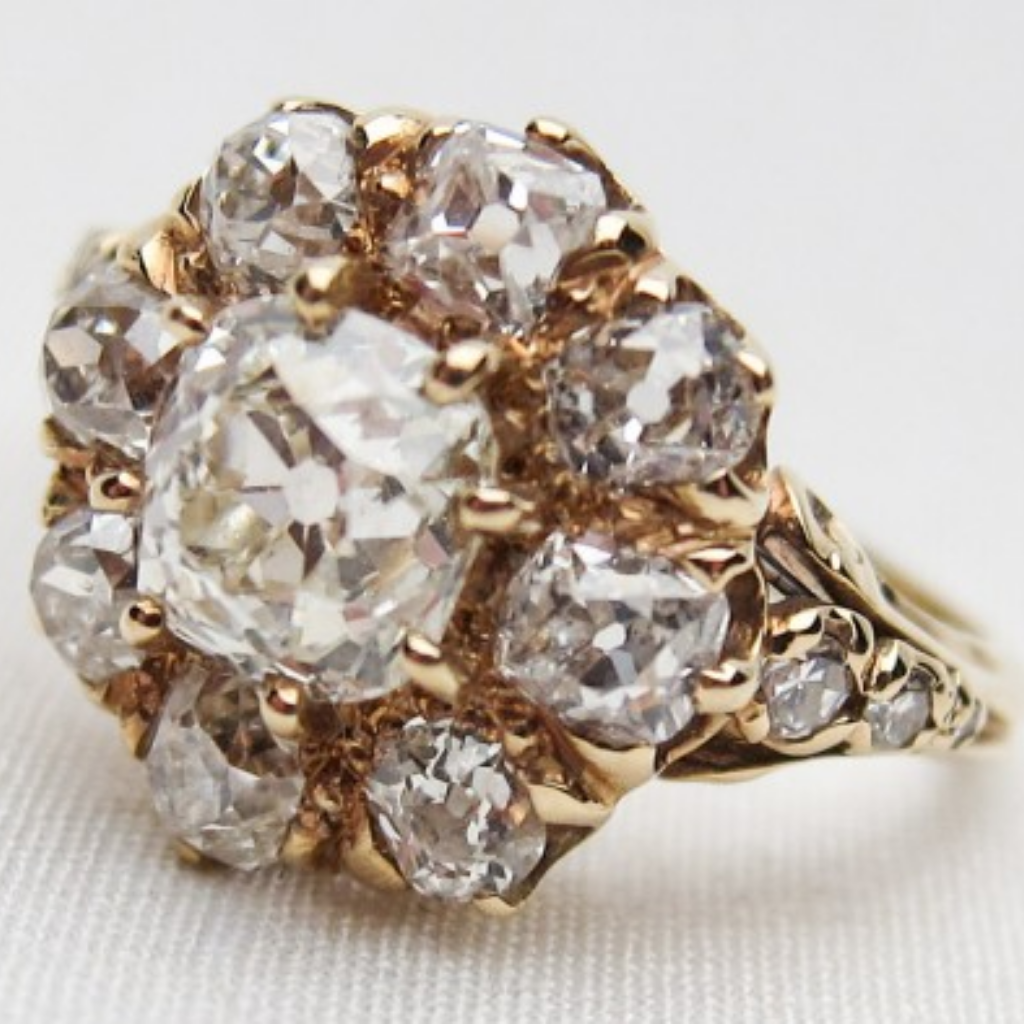 Minimal
A delicate band with delicately set stones for a dainty hand!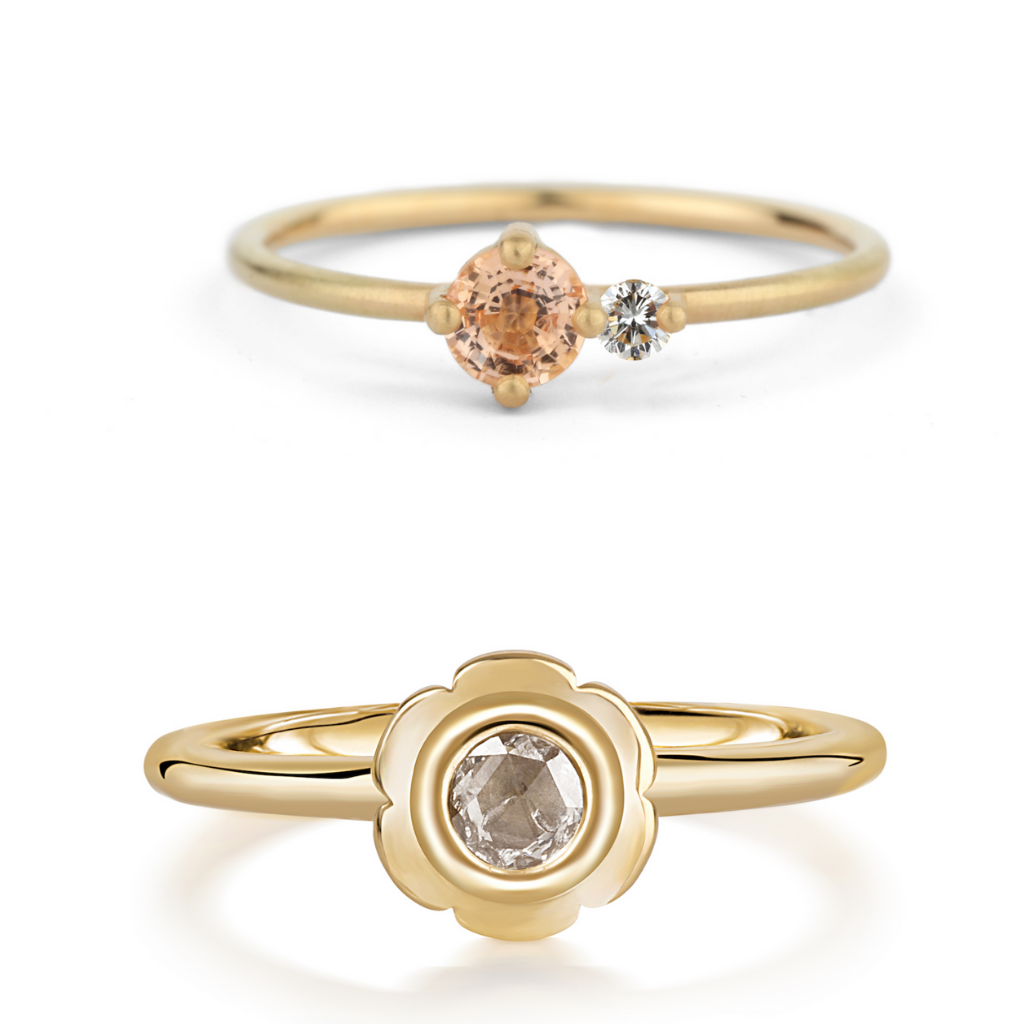 Geometric
Not only is it a popular wedding theme, it rising in popularity in engagement rings too.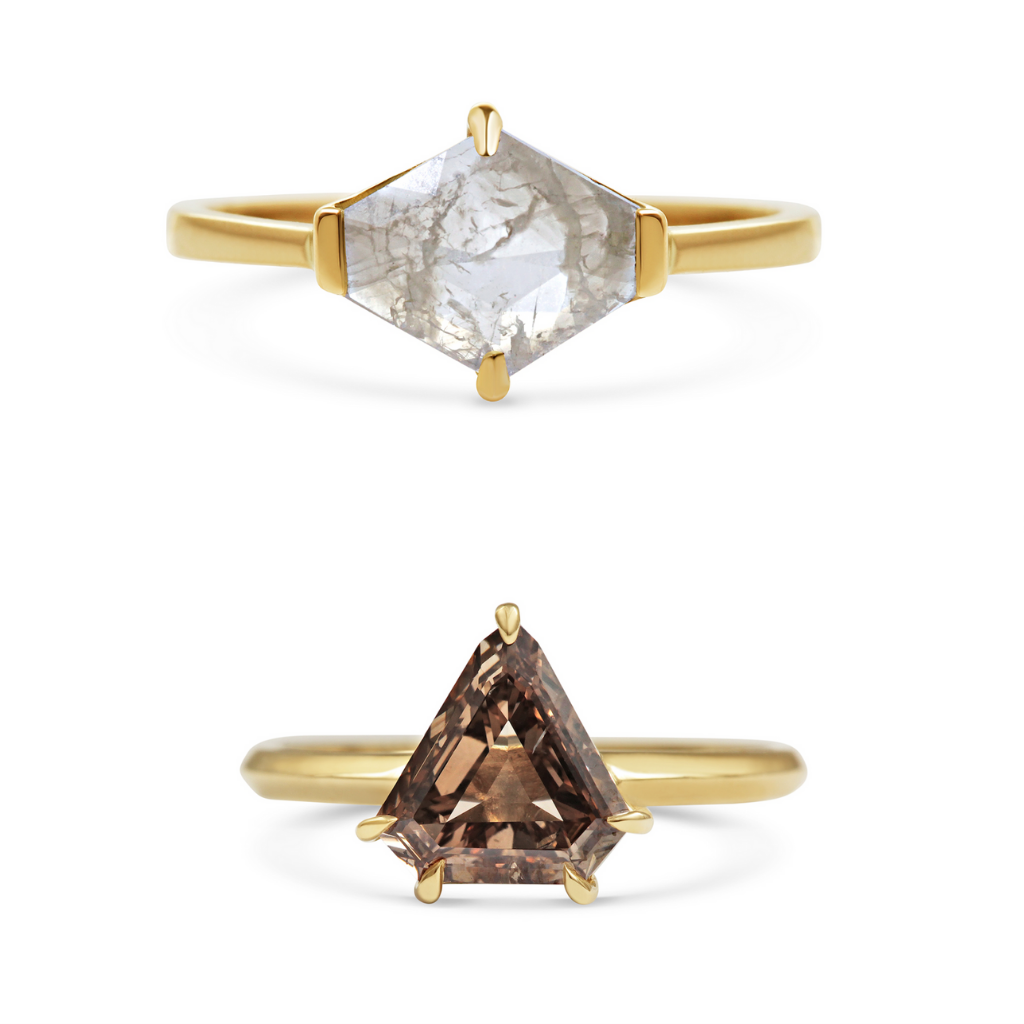 Suspended Stone
A great way to enhance that sparkler as well as play to the geometric trend.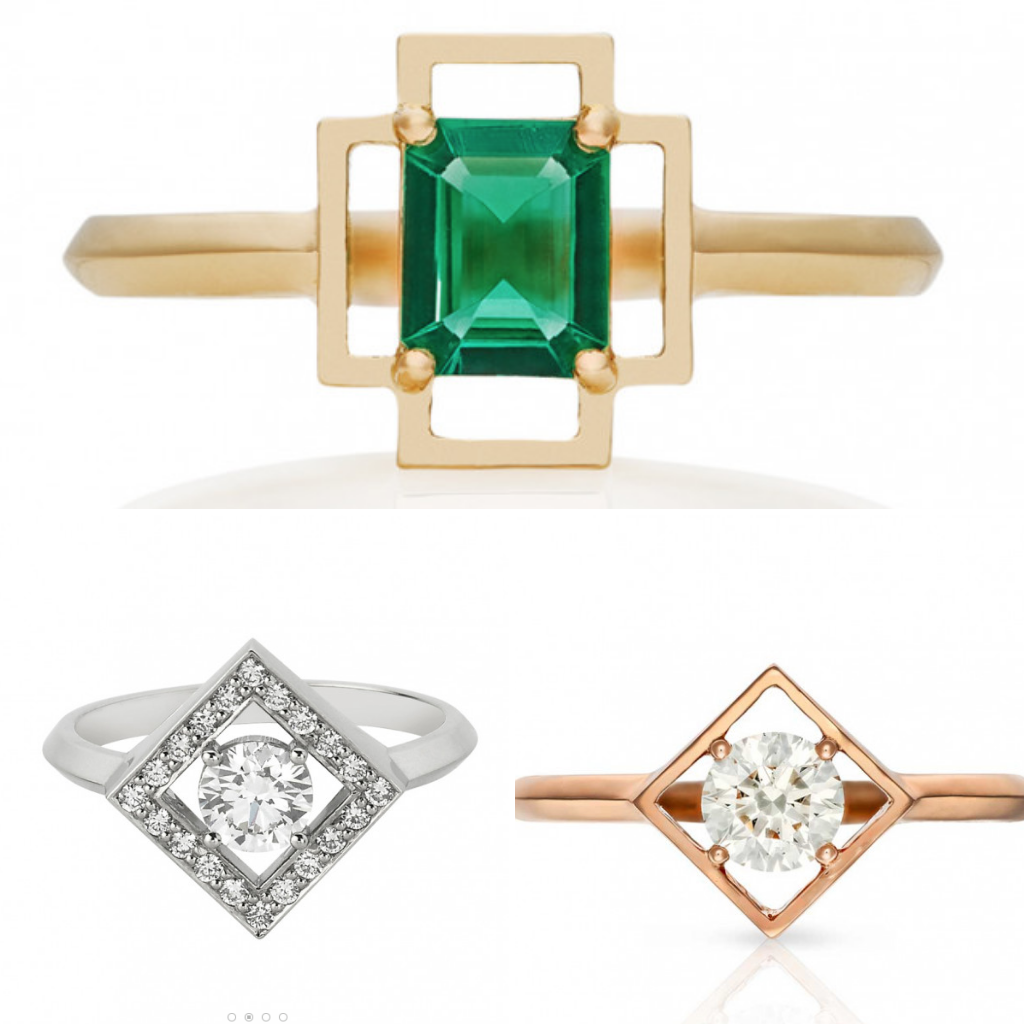 Cosmos Inspired
Another popular wedding theme that has transformed into jewellery!
Shaped Band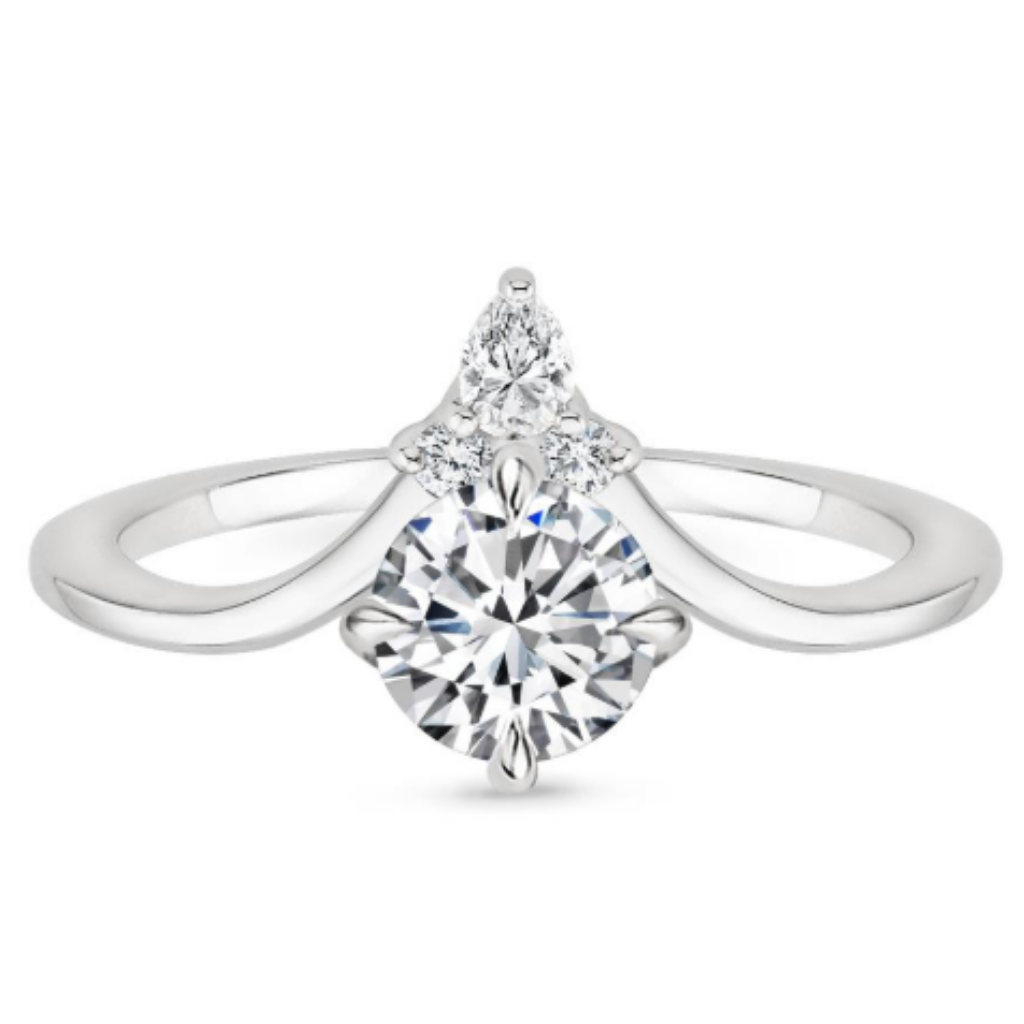 Whatever ring you decide on, make sure you absolutely love it, as you'll be wearing it for a long time to come!