Wedding budget tips to have the wedding day you want, on the budget you want!
There's no easy way to say it, weddings are expensive affairs and even if you have the strictest budget in the world, you might just find yourself unable to part with those giant light up letters that spell out LOVE. PromotionalCodes.org.uk has asked the experts and compiled a list of their best wedding budget tips to help you have the day of your dreams. Expert Darren Williams says,
"Getting wed on a budget doesn't mean turning your back on a stylish affair. If anything it means you can make your day more personal to you and your partner."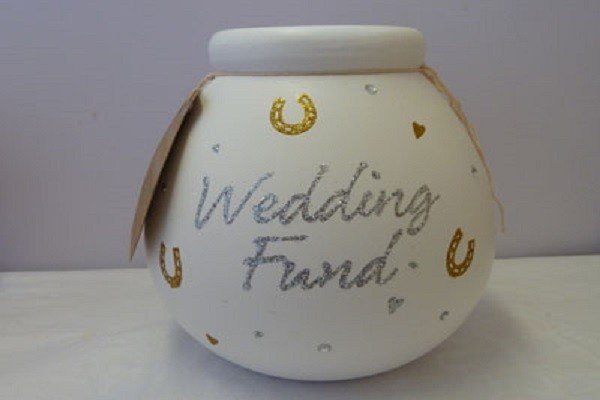 Our best tip is to decide what's important to you as a couple and splurge your money there while cutting back on wedding traditions that you don't really care for.
15 Tips to Save Money on Wedding Costs
Get wed out of season
Everybody clamors to get married in the summer months and prices for a Saturday wedding generally skyrocket but guess what? Here in Ireland we can't guarantee the weather, so save money by planning a cosy winter affair, bathed in the soft glow of fairy lights and candles. Also, think about the day- midweek weddings are so much cheaper than the traditional Saturday.
Wedding fairs
Find out which wedding fairs run close to you and check them out. There will be lots of discounts on offer, especially if you make a decision there and then. Do your homework beforehand and head straight for the stands you're interested in.
Homemade invitations
If you think wedding invitations only get lost or thrown in the bin and they're not exactly top of your priorities then don't spend a fortune. Get the girls round for a good old girlie gossip, some wine and a night of crafting, not only will it be a laugh but it'll cost you a lot less for something that's truly unique. If D.I.Y really isn't your thing then there are plenty of elegant and budget friendly options to buy straight from the high-street.
The dress
Finding the perfect dress takes time and effort but it doesn't have to cost you a month's pay; high-street designs can be exquisite and a bargain too. If it's a designer gown you have your heart set on, why not try a sample sale where you can save thousands on couture gowns? Also consider buying a pre-loved wedding dress. It's definitely a buyers' market at the moment and you can get an exquisite dress for half the retailing price!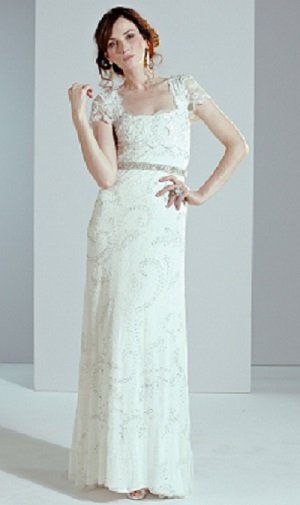 Your bridesmaids
Traditionally bridesmaid dresses are bought and groomsmen suits hired but instead of buying a dress your bridesmaids are unlikely to wear again, how about hiring? It'll mean a designer dress at a fraction of the cost.
The venue
A wedding doesn't have to take place in a church or expensive venue. If your budget doesn't stretch to that dream venue then have a look at smaller places to make the day more personal.
The reception
The reception is one of the biggest costs – but it doesn't have to be. Instead of booking a luxury hotel or the local golf club, think about hiring out an alternative space. You'll then have complete freedom to do what you want, when you want for a fraction of the cost. We're all about beautifully decorated village halls and barns at the moment. Take a plain venue and really make it your own!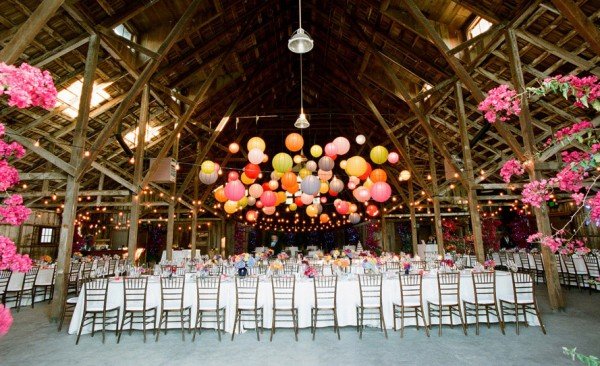 Catering
If you're opting for a DIY reception, then get family and friends involved in the catering. You don't need to have a fancy sit down meal. Why not have a barbecue, a vintage afternoon tea or even a cosy family picnic?
The cake
If you know someone who's an amazing cook, then ask them very nicely if they wouldn't mind having a bash at baking your wedding cake.  Alternatively bake offs are so 2015, ask all of your guests to bring a homemade cake and host your very own great wedding bake off!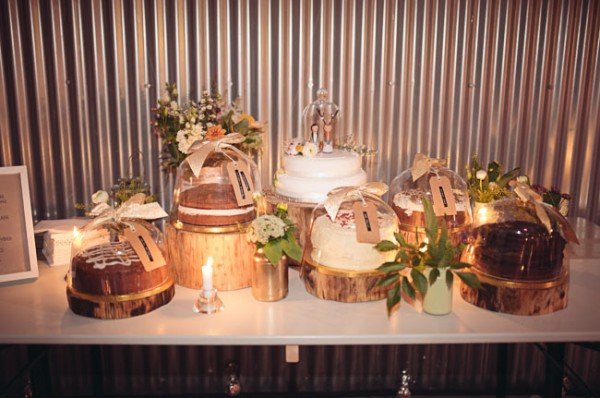 Reception decorations
This all depends on the look you're going for but scour second hand shops for quirky items, get your in-laws making bunting and have your mum and sister on the case with the table decorations.
Something borrowed
Instead of buying accessories for your big day, why not borrow them instead? You save a few pounds and get to wear something from someone dear to you.
Wedding cars
Don't shell out for fancy cars – if any friends or family members have a nice car ask if they wouldn't mind playing chauffeur for the day. If you're having a City Centre wedding then black taxis are super trendy!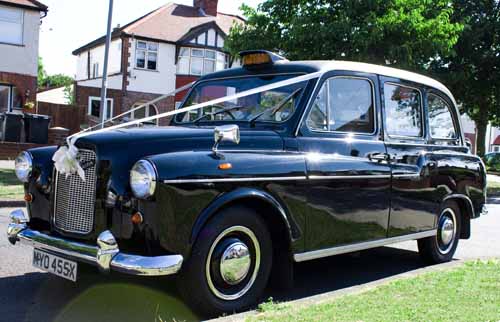 Hair and make-up
If a friend offers to do your hair and make-up on the day, then take them up on the offer. Make sure you have a practice beforehand so your look will be picture perfect.
Flowers
Florist bills can soon mount up when it comes to your bridal bouquet silk flowers and brooch bouquets are all the range at the moment. If you just can't do without fresh flowers then gypsophila otherwise known as baby's breath is really cheap and looks romantic and ethereal by itself in a bouquet.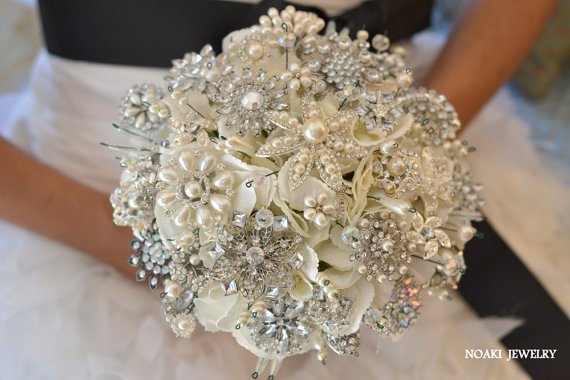 Honeymoon
If the budget for the big day is blown many couples are opting to take a mini-moon and delay their honeymoon for a later date, say their one year anniversary. Mini-moons are short breaks of a couple of days usually in a chic European city or a romantic hideaway closer to home.
set image- pixabay
Facebook Comments