From the beautifully simple to the gorgeously ornate, here's our pick of the top wedding dress trends for 2017 from The White Gallery in London…
New York, Barcelona, Milan, London… it's international bridal show season where the new wedding dress collections from top designers across the globe are previewed to media and buyers.
This week we were in London soaking up the sunshine and enjoying the chance to preview wedding dresses from acclaimed names such as Caroline Castigliano, Cymbeline, Rosa Clara, Watters, Gemy, Immaculada Garcia, Jesus Piero, Sadoni, Theia and many more.
This is a designer showcase and the look is uber chic with some of the bridal industry's most luxurious labels showcasing their new bridal collections.
It wasn't all established designers though, we spotted some emerging names that we predict will be tipped for big things (look out for dresses from Poppy Dover, Ruth Milliam and Felicity Cooper).
There were plenty of gorgeous wedding shoes and accessories to swoon over too with some of our favourite names such as Emmy London, Charlotte Mills and Miranda Templeton tempting us with delicious shoes and pretty jewellery.
So what were the emerging wedding dress trends? Well there were many, but here are our top five wedding dress styles to look out for in 2017…
Detailed embroidery & embellishment
There wasn't a designer who didn't pay homage to the trend for embroidery and embellishment – from delicate hand stitching to bold applique this is one trend that refuses to be ignored.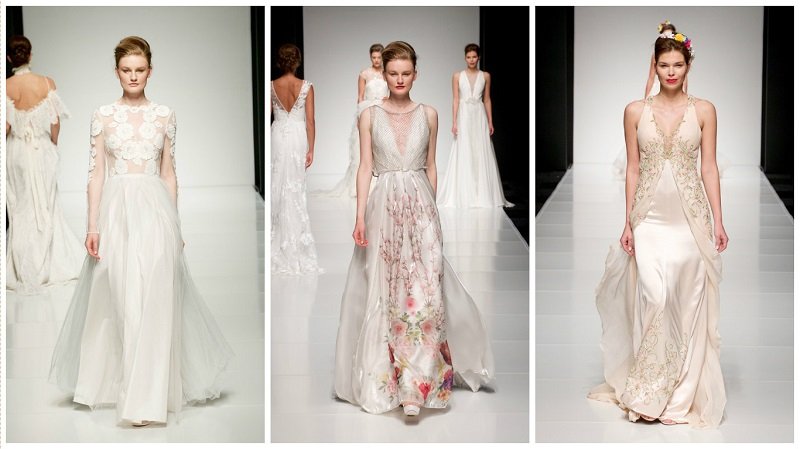 Lace
Worn all over or just a touch, lace remains a favourite wedding dress trend. Available in in a wide range of patterns and materials, lace is incredibly versatile and can look soft and romantic or bold and modern depending on how it used.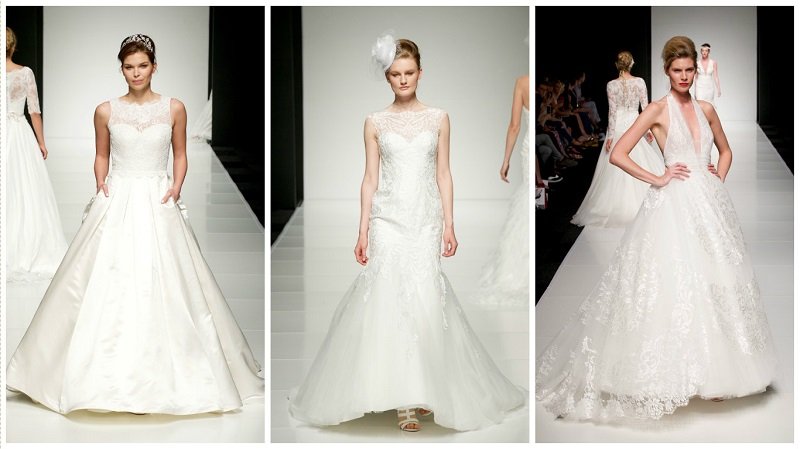 Floral prints
Big, bold floral print were popping up everywhere. Our favourite was this dreamy design by Charlotte Balbier which is utterly captivating. This look is perfect for the bride who doesn't want to wear a shade top-to-toe colour but would still like a touch of colour in her wedding dress.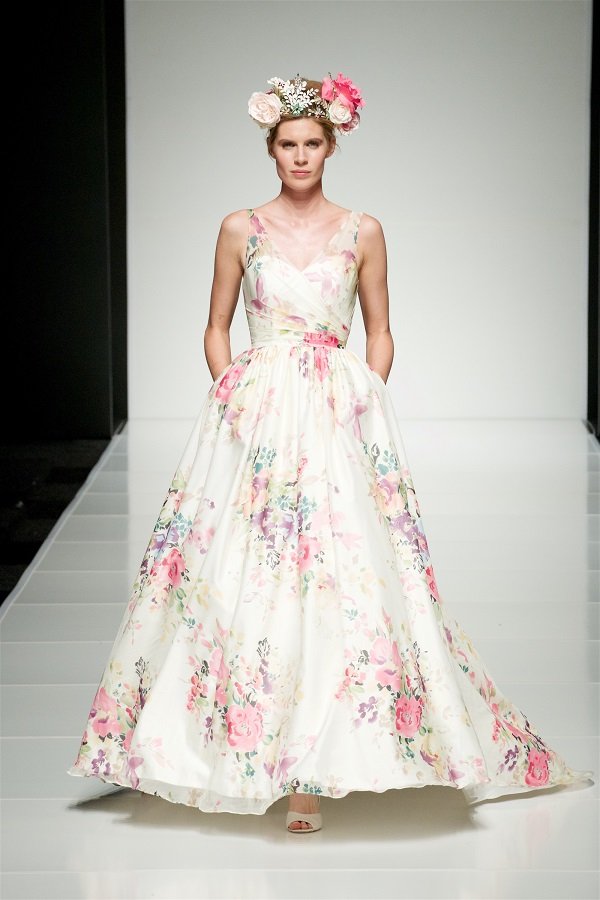 Pure simplicity
In stark contrast to the blossoming flower designs, some designers prefer the less-is-more approach and we must admit, we are huge fans of this wedding dress trend that focuses on the beauty of the fabric and the design of the dress itself.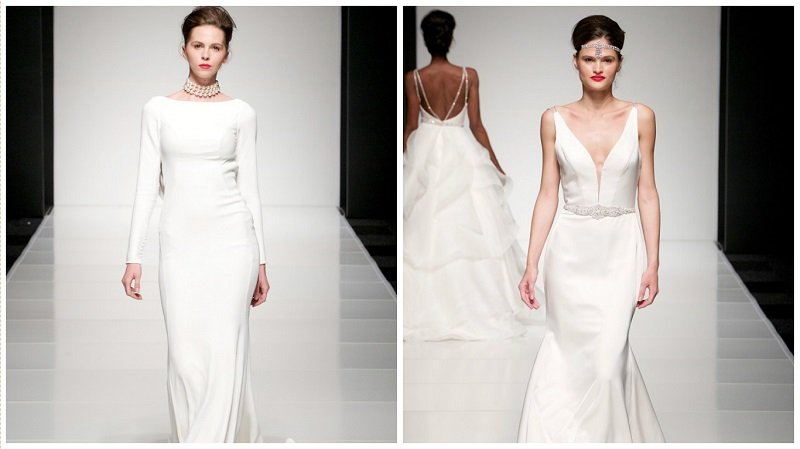 Capes and cover-ups
They look amazing and the help keep out the chill – what's not to love about capes?