Are you enviably slim but lacking curves? Check out these 25 wedding dresses that look amazing on the 'athletic' bride
The 'athletic' body shape is sometimes referred to as the 'rectangle' because the hips, shoulders and waist are a similar width. Typically the athletic body type is slim with an average to small bust, flat bottom and hips, and little waist definition or curves.
The perfect wedding dress for an athletic or rectangle shaped bride should show off that enviably slim figure, while creating the illusion of having greater curves around the bust and hip area.
Silhouette
Of all body types the athletic is one of the easiest to flatter hence a versatile range of silhouettes will look suit you lucky ladies. A princess-style ball gown dress with a fitted bodice is a great choice for the girly girl. Drop waisted wedding dresses such as the fishtail or trumpet can make a slim athletic bride appear to have a curvy hourglass figure.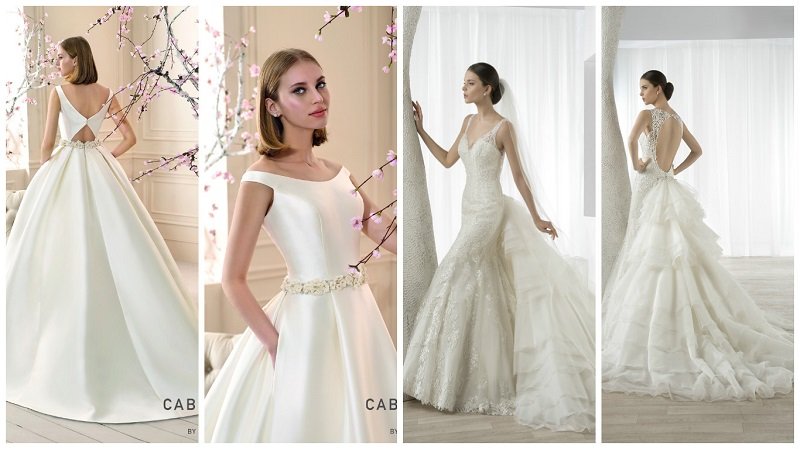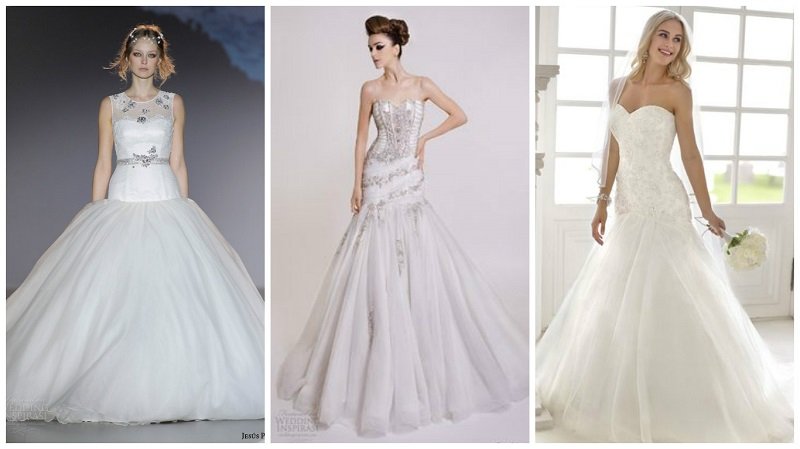 Love them or loathe them, peplum shapes are great for creating the illusion of curves. The important thing is to make sure the peplum is stiff and structured enough so that they don't just hang flat.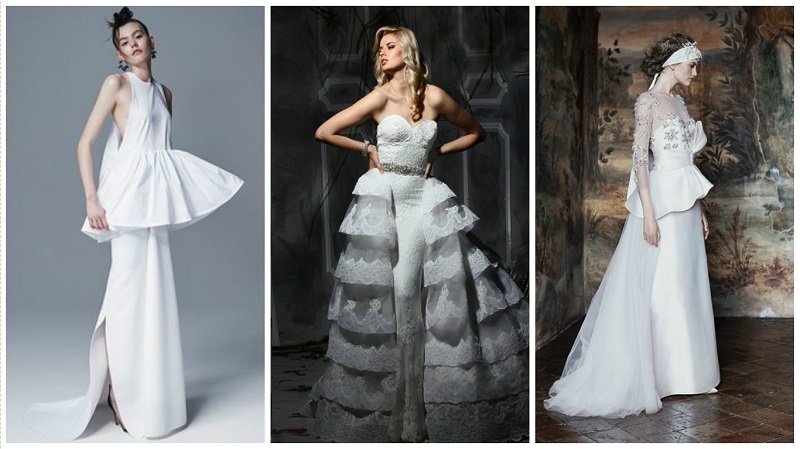 Neckline
If you want to create the appearance of having a bigger bust, opt for scoop, sweetheart or high necklines. Bodices with pleats or rushing also emphasise curves.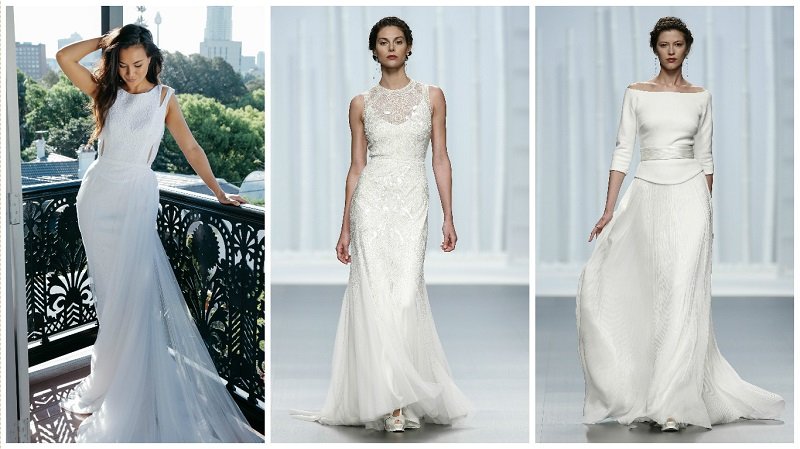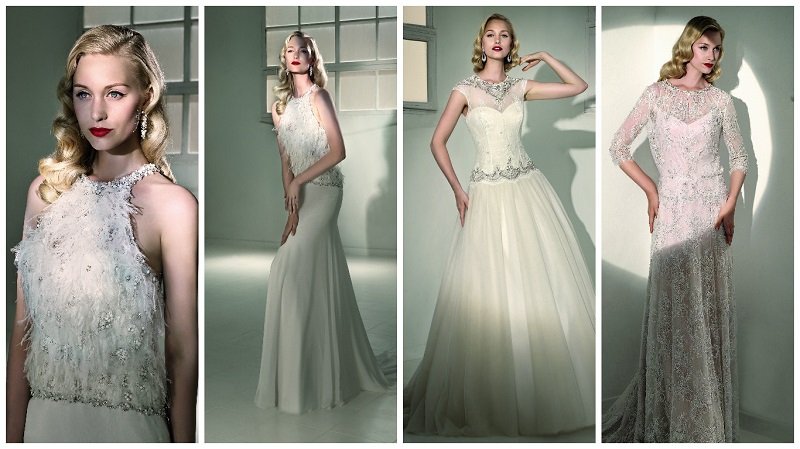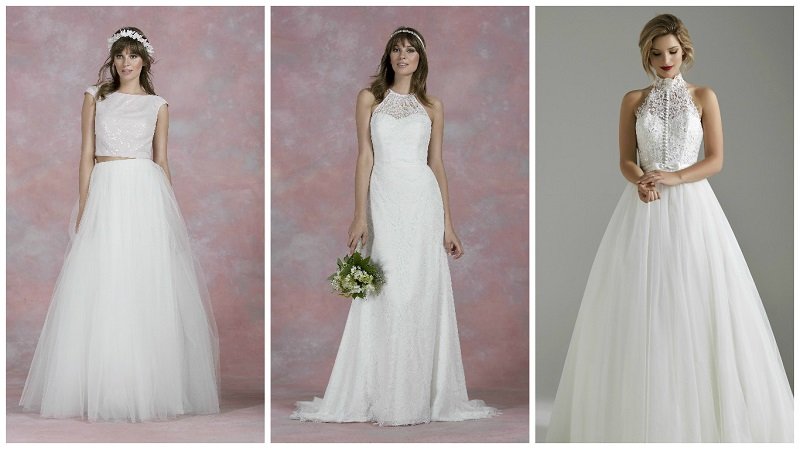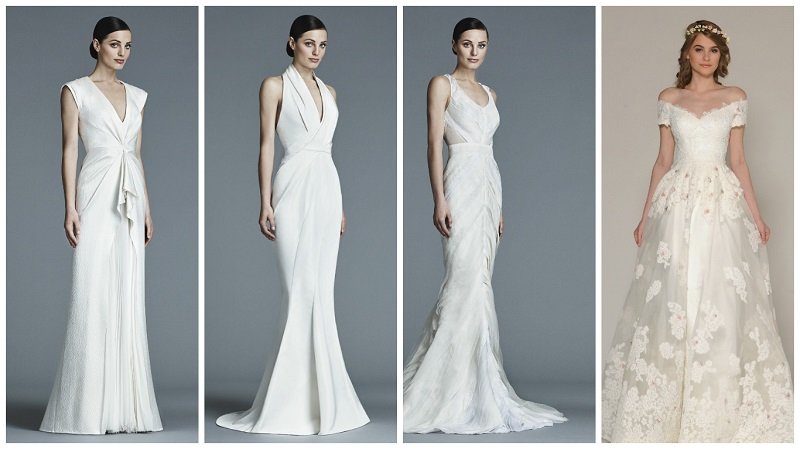 Off the shoulder boat necks also work well on 'rectangle' shapes because they emphasise the widest part of your body, making your waist look even smaller by comparison. Boat necks look great paired with a princess or A-line skirt as this creates a perfectly balanced top and bottom half.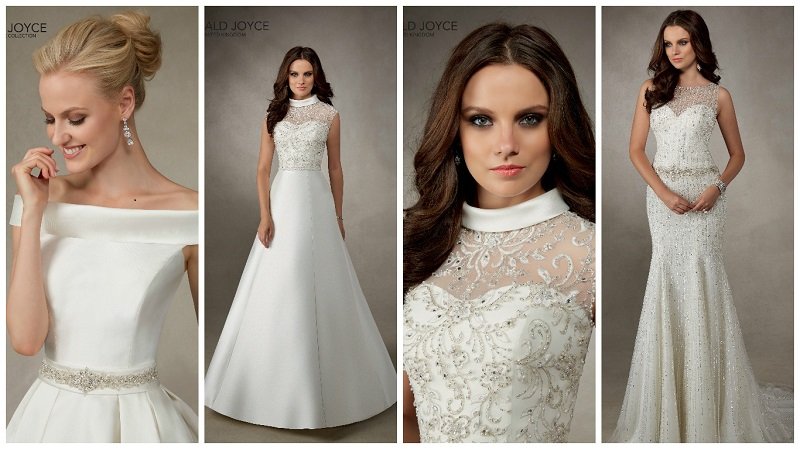 Featured image Zhavit Tshuba