Introducing the most flattering wedding gown style of all – the A-line wedding dress
An A-line wedding dress is undoubtedly the most flattering of all dress shapes.
Starting from a fitted bodice, an A-line wedding dress skirt flares out from below the waist, brushes over the hips and extends out to the hem, forming a capital letter A shape.
The A-line dress is a popular choice among brides-to-be because of its ability to compliment almost all body shapes. It's a particularly good option for pear shaped ladies as it skims over the hips and bottom, creating a streamlined slim appearance.
This style also looks great on top heavy or wide-shouldered brides as the skirt flares out and creates balance between top and bottom halves of the body.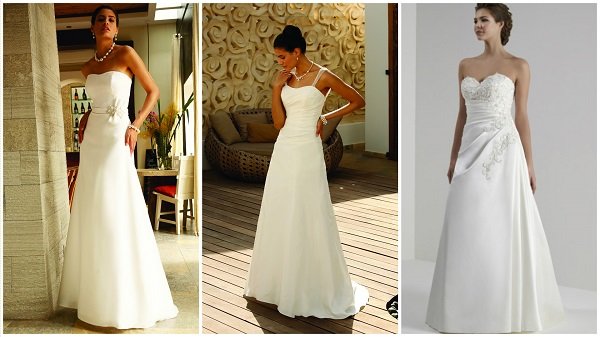 Lace A-line
Combine two trends in one dress; A line and lace, with these gorgeous Danielle Couture gowns.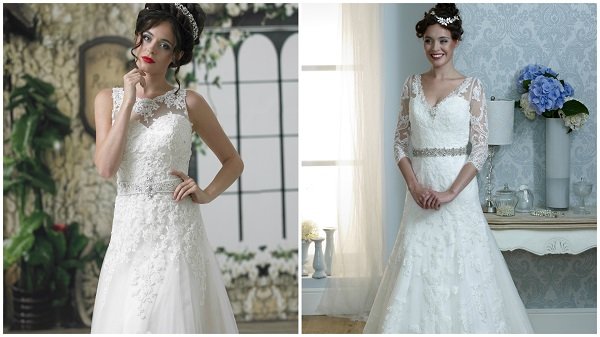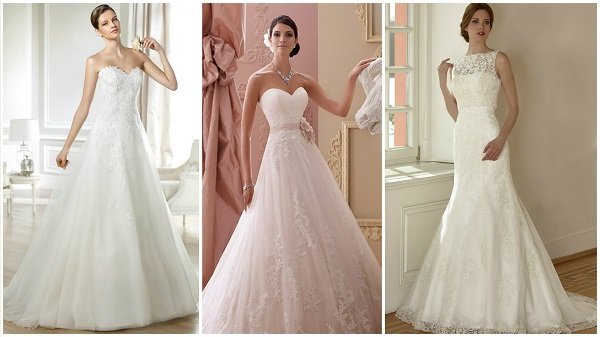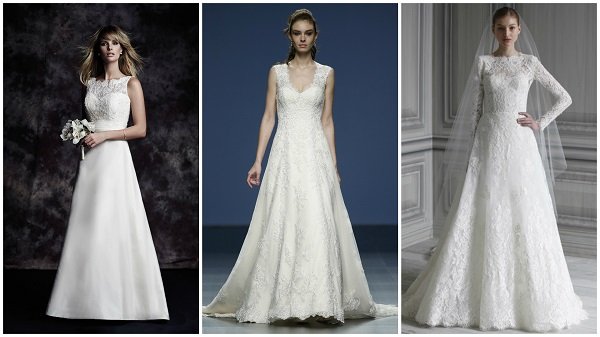 Full skirted A-line dress
Full skirted A-line styles are perfect for brides who want to feel like a princess on their big day.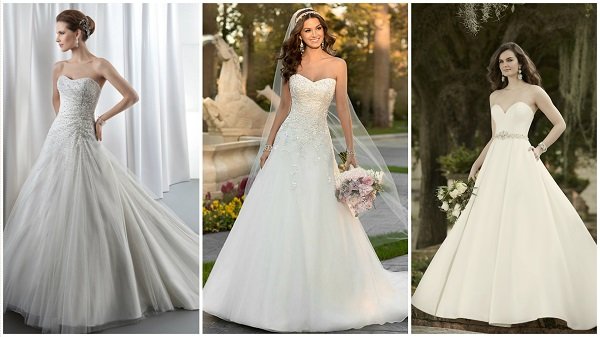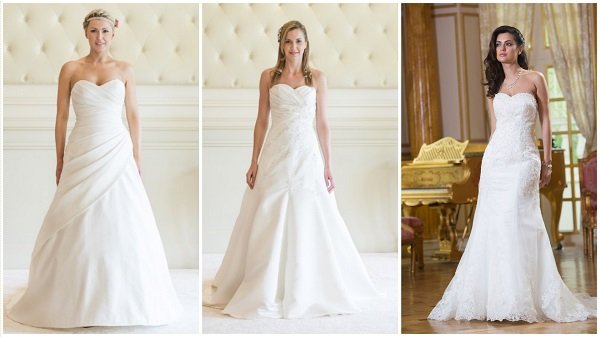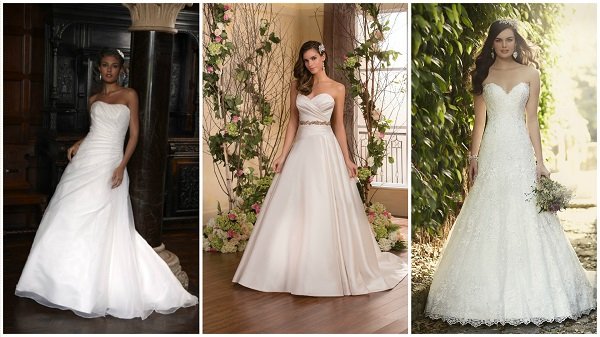 Plunging neckline A-line dress
Dare to bare in these low cut necklines. Who says you can't look sexy on your wedding day?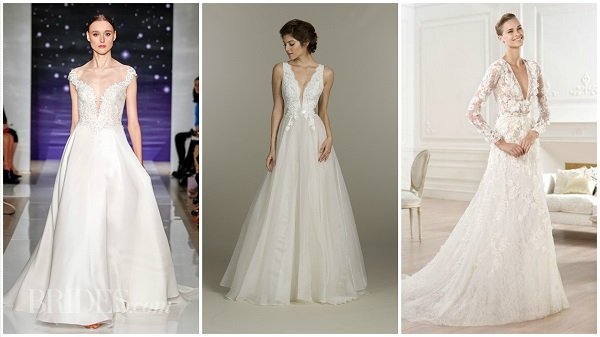 Featured image: Lilly