Alternative wedding venues for couples who want a unique and intimate wedding day in Ireland
More and more often we are getting asked to recommend wedding venues that are just that little bit different. Venues that offer somewhere unique, individual and intimate for couples to celebrate their wedding.
Top of the list are converted barn wedding venues, followed by private estates, Georgian houses, small castles and restaurants. These type of these wedding venues provide an individual, tailored service, and of course you're guaranteed only one wedding a day, so you don't need to worry about bumping into another bride in the corridor.
Here's some of our current favourite alternative wedding venues in Northern Ireland and Ireland…
Clandeboye Courtyard, County Down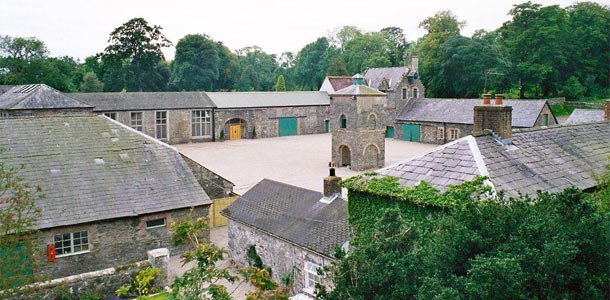 Set in the heart of County Down, Clandeboye Estate is one of the most beautiful private country estate houses in Ireland and a stunning location for weddings and private events.
From the moment you turn into the gates of Clandeboye Estate and make your way along the winding tree-lined avenue, you will begin to understand the spell binding appeal of this historic home.
Clandeboye Courtyard has been restored to its original 18th Century style featuring exposed beams and stonework, which gives unique character to the venue.
The Courtyard is made up of a series of flexible spaces both inside and out, which allows you to tailor the location of your wedding to your own perfection. The Banqueting Hall and James Frazer Room offer a magnificent setting for your reception and Clandeboye Chapel is a unique option to host your religious ceremony.
Riverdale Barn, Aghagallon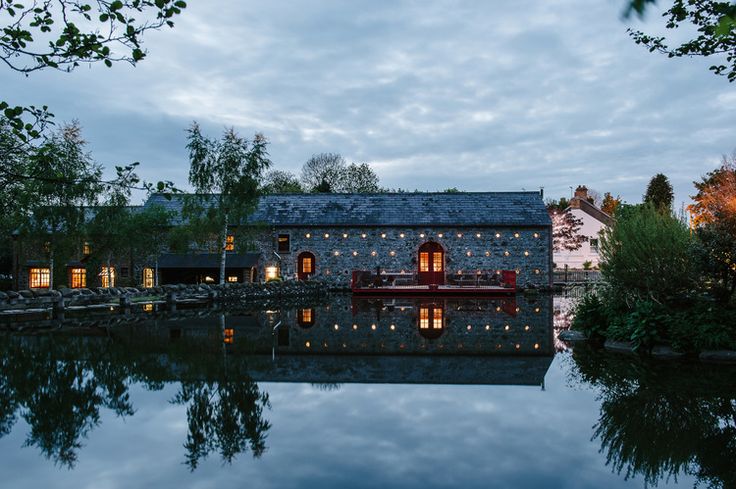 The exquisitely landscaped grounds, mill pond and uniquely restored mill farm buildings are a stunning location for weddings and photographs throughout the year.
The beautifully restored farmyard can accommodate wedding parties for a seated meal of up to 140 people and additional guests in the evening. Riverdale Barn holds a full entertainment and bar license and is licensed for civil ceremonies and partnerships.
The Royal Hotel, Valentia Island, County Kerry
The Royal Valentia offers a blend of luxury and history situated 30 paces from the Atlantic Ocean with stunning views overlooking the harbour and magnificent vistas beyond.
This island wedding venue has  an experienced wedding co-ordinator who will focus on each and every aspect of your wedding from planning through to your reception.
Attention to detail is paramount regardless of whether you are planning a small intimate reception or a large gathering of family and friends.
The Royal offers tailor made packages starting from €45  per person in the self-contained Skellig Room, which includes a dedicated bar, guest toilet area and heated smoking area.
Mussenden Temple, Castlerock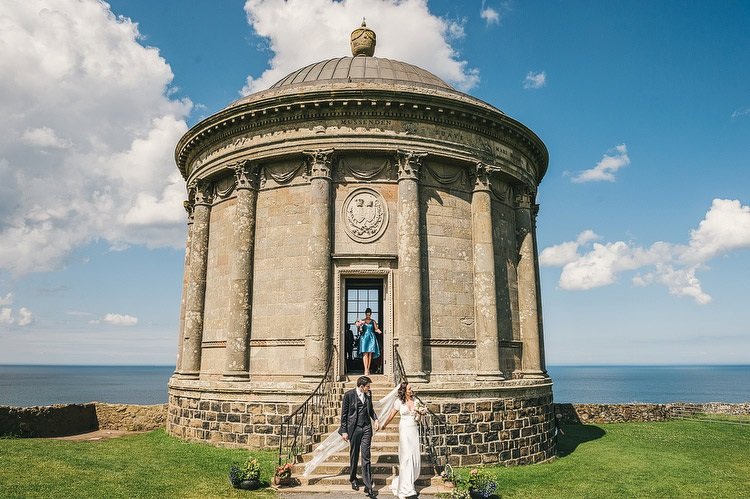 Mussenden Temple is an exquisite 18th century building cared for by the National Trust and modelled on the Temple of Vesta at Tivoli, Italy.
The original stone floor and high ceiling of the Earl Bishop's secluded library allows for beautiful acoustics for your wedding ceremony.
Providing breath-taking cliff top views across to Donegal and beyond, this is a unique and intimate wedding location on the Antrim coast.
No.25 Fitzwilliam Place, Dublin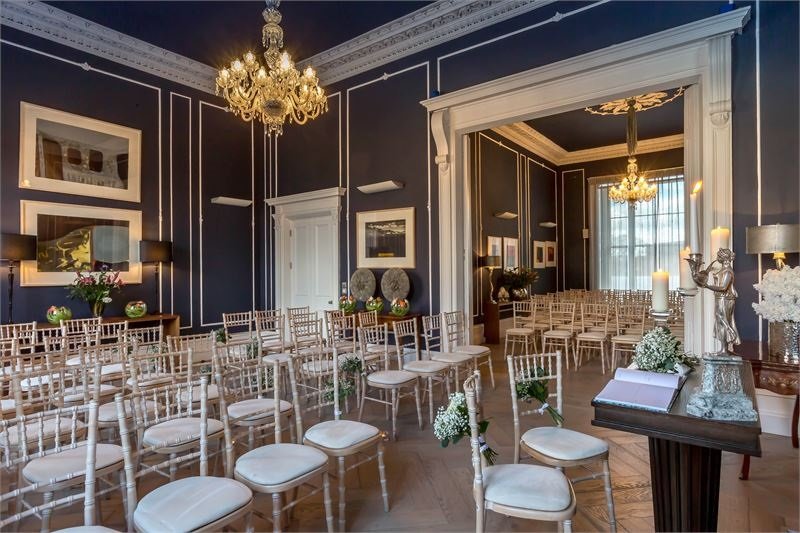 Located on a quiet corner of the Georgian mile, this property has been lovingly restored and decorated in a classic yet contemporary style highlighting its original period features.
Reflective crystal chandeliers, marble fireplaces and signature wall colours lend each room a romantic atmosphere with luxurious decor.
Rooms are adaptable with banqueting for up to 60 guests. No.25 is licensed for civil ceremonies and is a short distance from the Registry Office.
Inchydoney Island Lodge and Spa, Clonakility, West Cork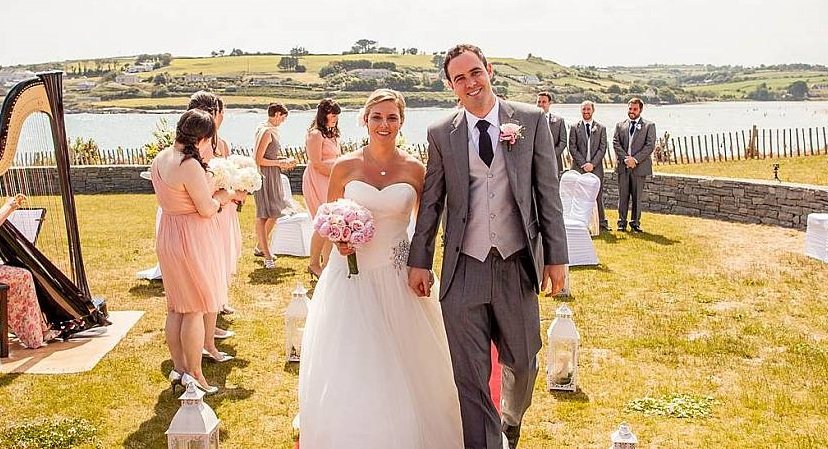 With a breathtakingly beautiful location, nestled into the West Cork coast Inchydoney Island Lodge and Spa offers top-notch food and stylish interiors.
The picturesque headland offers incredible viewing platforms for unique wedding photographs. It also boats an amphitheatre, ideal for outdoor wedding receptions and blessings.
The gorgeous hotel can cater for both intimate and larger weddings, accommodating up to 300 guests with 67 deluxe rooms and 12 apartments.
Brasserie 7, Dublin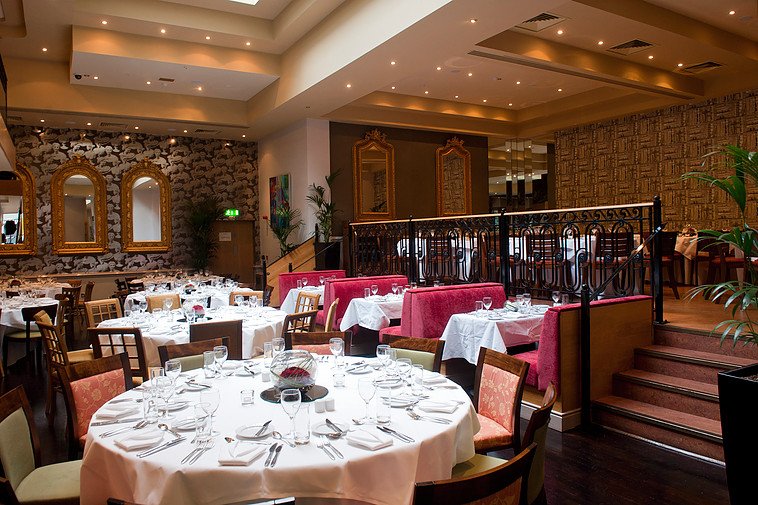 If you're looking for a city centre wedding full of urban chic then Brasserie 7 could be the venue for you.
Located on Chapel Street with space for 200 people across a variety of versatile private semi/private areas Brasserie 7 features vintage decor, fantastic food and top notch service.
SS Nomadic, Belfast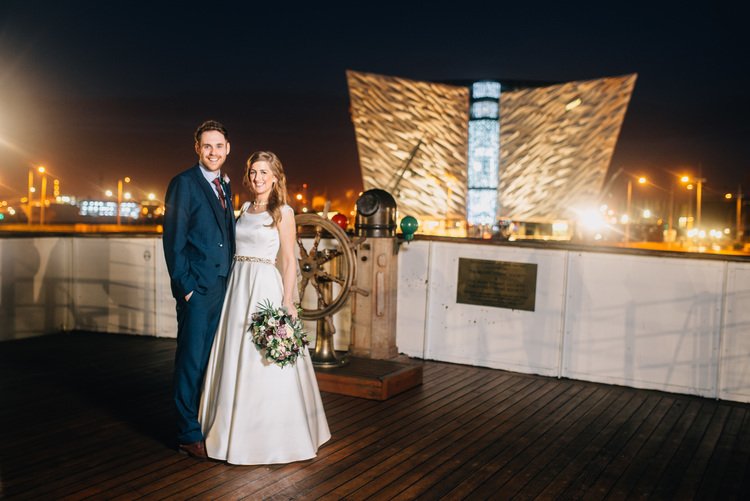 The beautifully restored SS Nomadic, Titanic's 'little sister' and last remaining White Star vessel is an impressive location for your special day.
Available for exclusive hire, the spectacular wedding venue transports guests back to Nomadic's glamorous past, offering a unique setting with incredible picture opportunities.
Feature image Inchydoney Island Lodge & Spa 
If you're stuck choosing the perfect wedding venue, don't stress! The brand-new Wedding Journal Directory of full of the very best Wedding Venues in Co. Carlow.