A summer-time, garden wedding can a charming location for saying 'I do' in Ireland!
If you're prepared to take your chances with Ireland's unpredictable climate an outdoor, garden wedding is the best way to make the most of the country's magnificent scenery.  Here are some our our favourite wedding venues for the couple that want to wed alfresco!
Ballyscullion Park
Magherafelt, Co. Derry/Londonderry
Enchantingly romantic, Ballyscullion Park's three acre walled gardens are brimming with flowers to provide the perfect backdrop to your wedding. Two 18th century, classical function rooms give you free reign to decorate to the theme of your choice, and as sun sets, surrounding walls and trees of the garden are illuminated by subtly changing multi-coloured lights.
Two picturesque summerhouses are situated on the grounds decorated with cascading clematis and honeysuckle, meaning wedding photographs are guaranteed to be a floral explosion of beautiful blooms.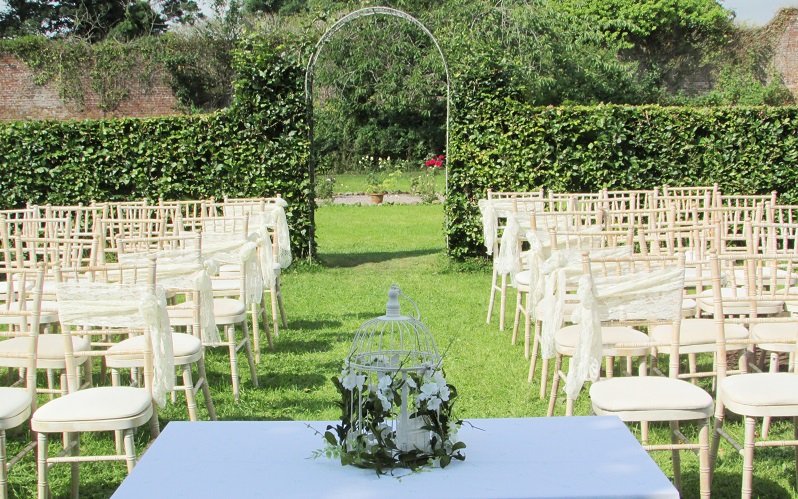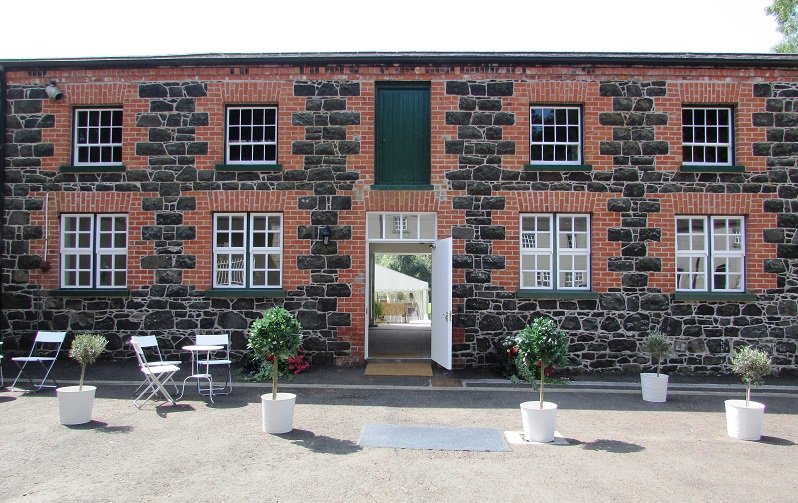 Brigit's Garden
Co. Galway
Brigit's Garden is at the heart of Celtic heritage and mythology, making it ideal for a magical wedding that's seeped in Irish culture. The award-winning gardens are deemed some of the most spectacular in Ireland, and with 11 acres of woodland and wildflower meadows, any couple will be spoilt for choice as to where to stage their memorable wedding photos.
While Brigit's Garden is vast, couples are recommended to consider the Bealtaine and Lughnasa gardens for their ceremony and receptions can either be held outdoors, or in the Hazel Room of the Visitor's Centre which allows you to combine the appeal of an indoor and garden-centred wedding.
For more information, contact Jenny at  info@brigitsgarden.ie.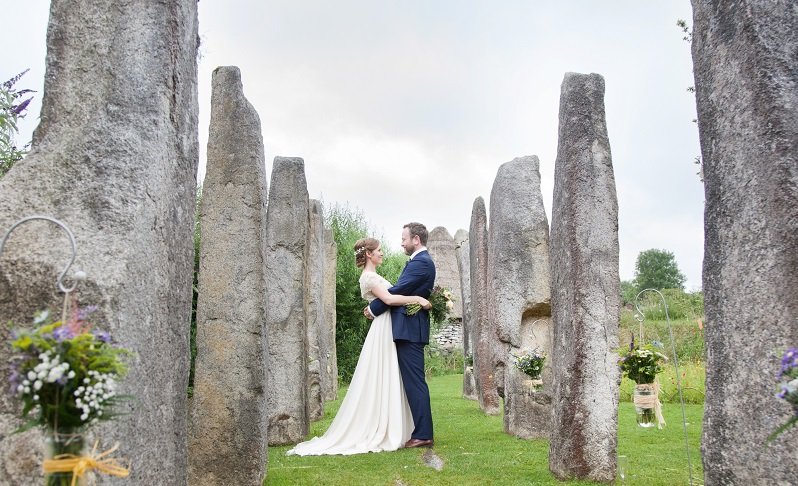 Boyne Hill House
Co. Meath
Described as a "Hidden Gem", one visit to Boyne Hill House will render you captivated as this romantic wedding venue works its charm. While famed for their attention to detail and personal touches, it is the beautiful and tranquil surroundings which make Boyne Hill a favoured wedding venue for engaged couples. The cascading waterfall and secret garden with high walls act as  stunning backdrops for pictures, while the banqueting suite inside overlooks the River Boyne and is designed to create an intimate atmosphere while still seating 160 guests.
38 acres of estate surround the 18th century stately home, filled with private parkland, landscaped gardens and forestry. A tree-lined driveaway also ensures that your wedding is immersed in nature every step of the way.
Lough Rynn Estate
Mohill, Co. Leitrim
This secluded castle is set on the shore of Lough Rynn, surrounded by over 300 acres of breath-taking scenery it offers the ideal combination of old world elegance and contemporary luxury. Rolling hills, endless lawns and unobstructed views of the lake make Lough Rynn's outdoor elements outstanding and a natural accompaniment to any wedding or civil ceremony seeking a charismatic, memorable location.
Magnificent walled gardens set in secluded areas add to the drama of Lough Rynn, and the romantic setting is perfectly complimented by impeccable service in the castle itself, and creative menu and reception options. The Baronial Hall features a magnificent Bay Window, which allows for unparalleled views of the estate while offering the security of an indoors reception.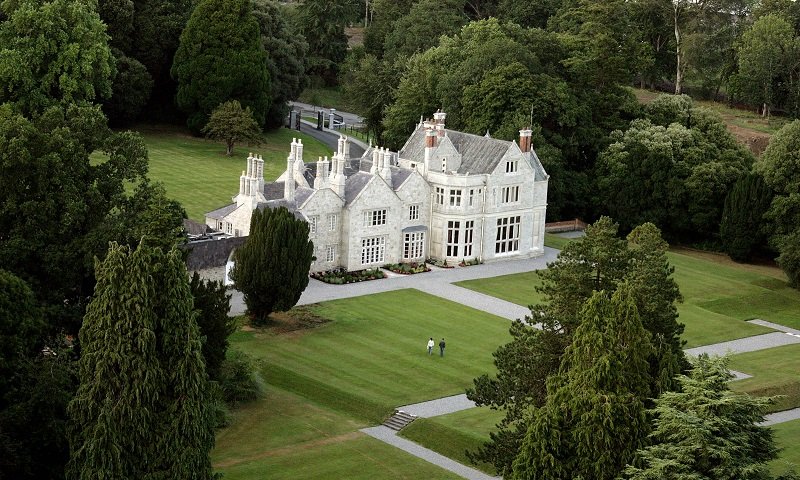 Virginia Park Lodge
Co. Cavan
Strategically planned forests of exotic trees and winding paths guide you round to unveil amazing views at Virginia Park Lodge, one of Ireland's newest wedding venues. The deer park walks, with bridges, folies and seemingly undiscovered waterfalls pay tribute to a 'naturalistic' garden. Walk along the tranquil park and hear the sounds of silence, laced with the chirpings of Cavan's thriving birdlife.The grounds appear unspoilt and unchanged for nearly 300 years and will leave you wondering how this part of Ireland has remained such a well hidden and undiscovered secret for so long.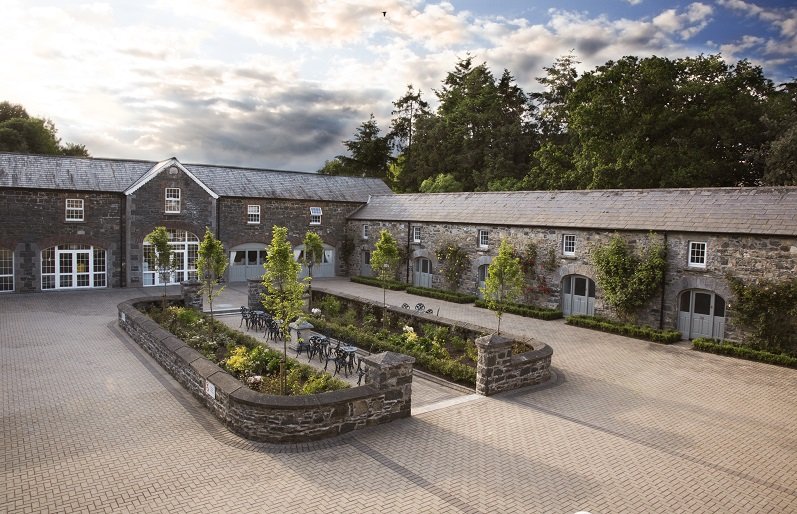 Rathsallagh House
Co. Wicklow
The estate of Rathsallagh is considered to be one of the most unusual and exclusive wedding venues in Ireland, with a jaw-dropping 570 acres of wooded parkland and 300 year old walled gardens for you to explore. Less than an hour away from Dublin, the house is set on some of the most captivating countryside in the east, making it both convenient and inherently unique.
Food is a strong passion of Rathsallagh House, with menus incorporating local produce and homegrown herbs to create dishes bursting with Irish charm and flavour. The hotel itself was converted from Queen Anne Stables in 1798, but managed to retain its country appeal while adhering to the demands of a modern world.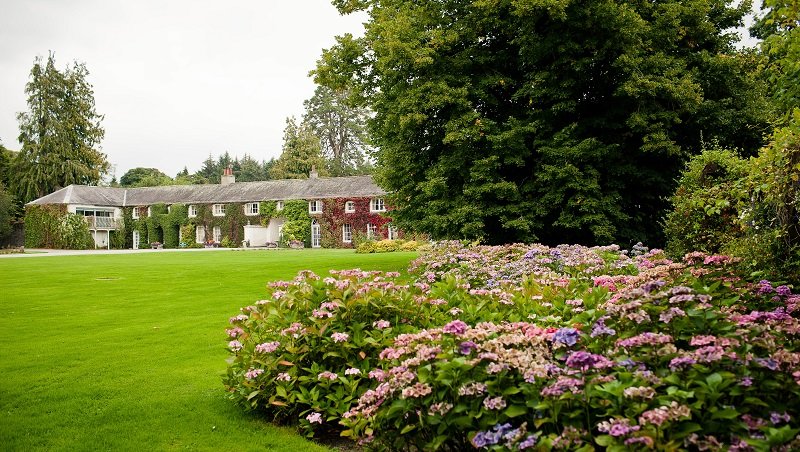 The Keadeen
Co. Kildare
Opened in 1970, The Keadeen is the oldest family-run hotel in Co. Kildare and a magnificent wedding venue. The hotel includes 75 luxurious bedrooms and suites, complemented by eight acres of extensive and beautifully manicured gardens making it a total oasis of relaxation. Established in 1970 and still operated by the O'Loughlin family, the Keadeen Hotel is an AA 4 star Grade A Failte Ireland approved hotel with an unsurpassed reputation for delivering traditional hospitality and professional service.
Over the years guests have included Presidents of Ireland and Taoisigh (Irish Prime Ministers); Tánaistí (Irish Deputy Prime Ministers); movie stars; famous musicians; international sports stars and managers; and many more dignitaries. But each guest is as important and valued as another, and couples are guaranteed that only one wedding a day will take place at the Keadeen to ensure that they are the undisputed centre of attention!
And for the couple looking for a truly outdoors experience…
Glenveagh National Park
Co. Donegal
Glenveagh National Park is a Co. Donegal treasure and one of six captivating National Parks across Ireland. While many are unaware that you can have weddings on the site, there has been a growing interest due to the natural, environmentally-friendly atmosphere of the park, which is situated in the heart of the Derryveagh Mountains.
Not only is there a 19th century Victorian castle romantically positioned on the grounds, but the park is home to a luscious, vibrant garden which has been in abundance since the late 1880's. The garden encompasses the Pleasure Gardens and the Walled Garden, but currently is best known for its rich collection of Rhododendrons which are at their finest in the springtime.
For more information, contact Tres Connahan at tres.connaghan@ahg.gov.ie.
Finding the right venue is one of the biggest decisions you'll make for your wedding. But don't worry! The brand-new Wedding Journal Directory of full of the very best Wedding Venues in Co. Cavan.