If you're the type of person who loves clean bed sheets, the early summer sunrise and makes your own orange juice, then this is the type of wedding for you.
When you think of freshness at weddings, chances are the first thing that springs to mind are the flowers. But the truth is that there are a multitude of elements which can contribute to giving your wedding that extra sense of calm, clean and healthiness.
Most often the freshest wedding can also be the most eco-friendly and naturally incorporate a rustic, home-made appeal too.
If you are passionate about keeping your big day fresh and unique, then read on…
Opt for an early morning wedding.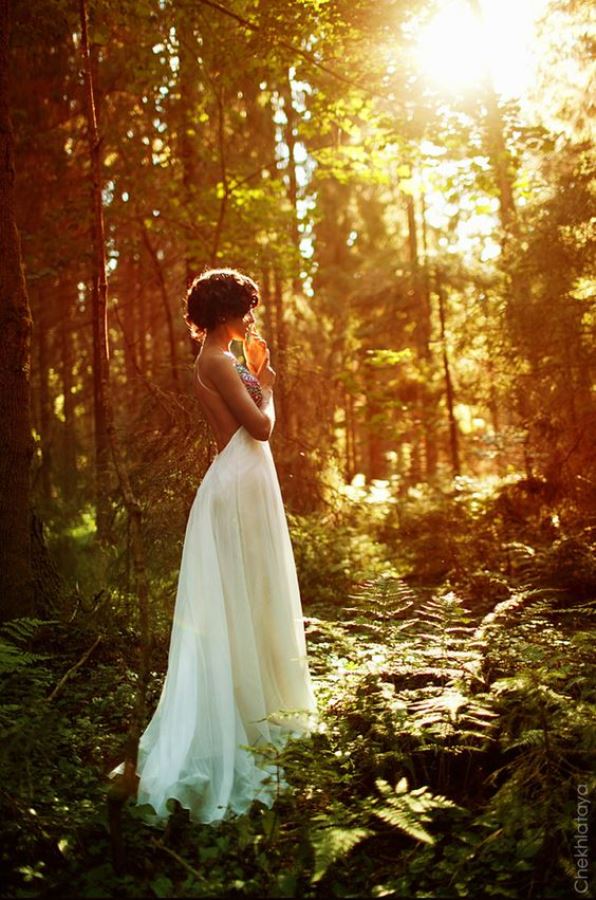 Now we're not talking about tying the knot while the sun rises over the horizon, but consider starting your wedding ceremony in the earlier hours of the morning, followed by a brunch/lunch reception. This allows guests to enjoy the early morning tingle in the air and the aura of a new day. If your invitees are coming from far and wide then this may require them to book into a hotel from the night before, but we think its a worthwhile sacrifice.
Here are some of the benefits to starting your wedding day in the earlier hours:
Productivity. Beginning early gives you more time to spend with your loved ones during the day. A sample schedule may be ceremony at 9am, brunch reception from 10.30am-2pm, break, after-party dinner from 6pm onwards.
Welcome a new day. With a new day comes new beginnings. Starting your day by tying the knot means the rest of the day just can't go wrong.
Spend time with loved ones. This is especially beneficial if you've invited people who hardly get to see or reconnect with.
Top Tip: When it comes to great photographs, the earliest hours of the day are often the best times to shoot.
Eliminate harsh shades from your colour scheme.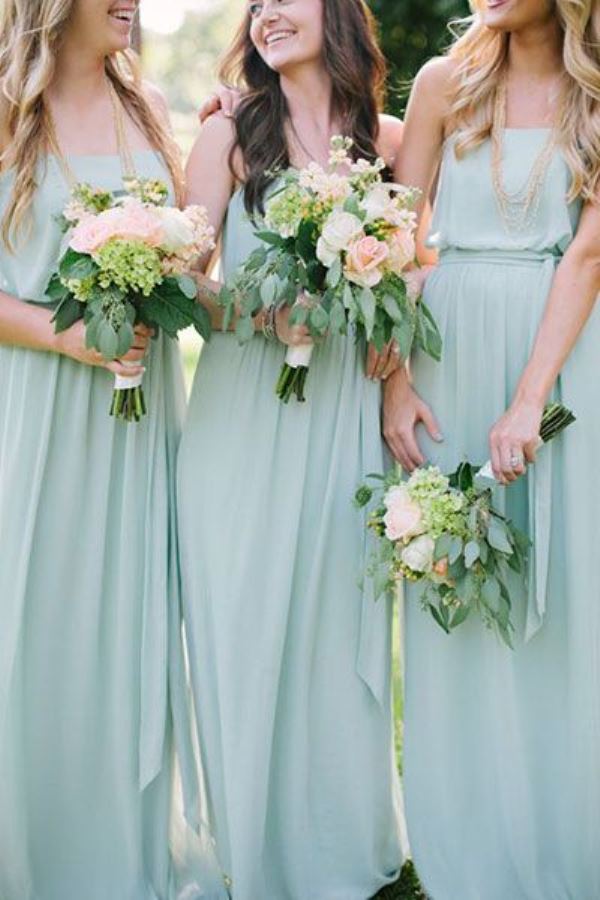 Bright, garish colours will distract from a relaxed, calm wedding as well as dull colours which contribute to feelings of anxiety or unrest. Choose a soothing colour scheme based on a natural, floral palette and choose pastel versions as opposed to neon.
Colours to avoid: Grey, Black, Brown, Pink, Red, Orange, Yellow
Colours to include: Green, Blue, Voilet, Pink
Keep your bridal party close knit, as well as your guest list.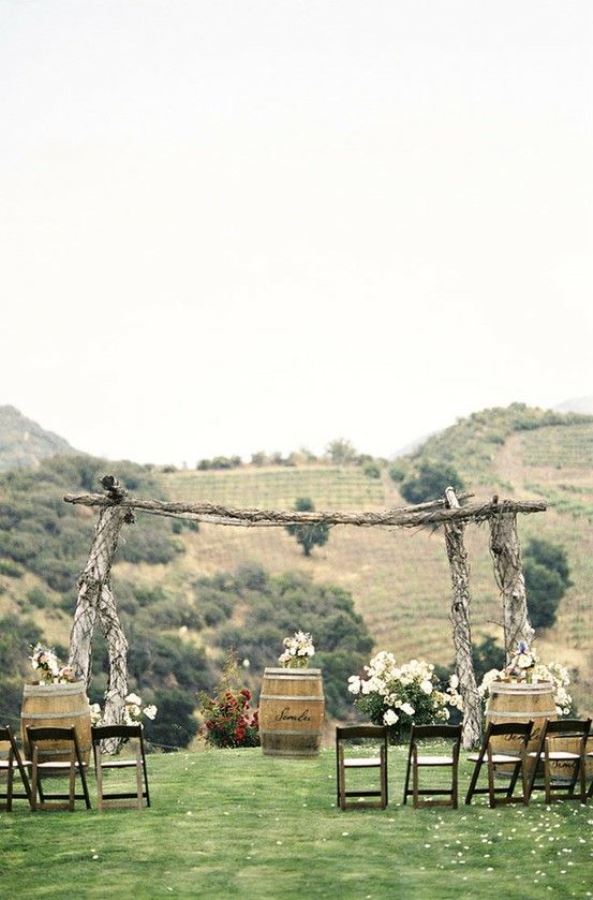 While there are benefits to having a large number of bridesmaids, groomsmen and guests, for a clean and relaxed wedding we recommend only including your must-have friends and family. A smaller bridal party means less stress, less drama, and ultimately less financial implications. This goes for your guest list too. Declutter the people you invite 'only because you have to' and avoid resenting any of your guests due to the obligation you feel at their attendance. Less people means more time to spend with each of them.
How to cut down your guest list: 
Leave off people you haven't seen in the past year. 
Don't let other family members bully you. 
Set a number in your head and don't sway from it. 
Divide everyone you want to include into 'Must-Have' and 'Optional'. Then wittle down the 'Optional' as much as you can. 
Make your wedding adults-only. 
Leave off co-workers. 
Don't think that because you were invited to someone's wedding that you then have to invite them. 
Consider homemade, rustic decor.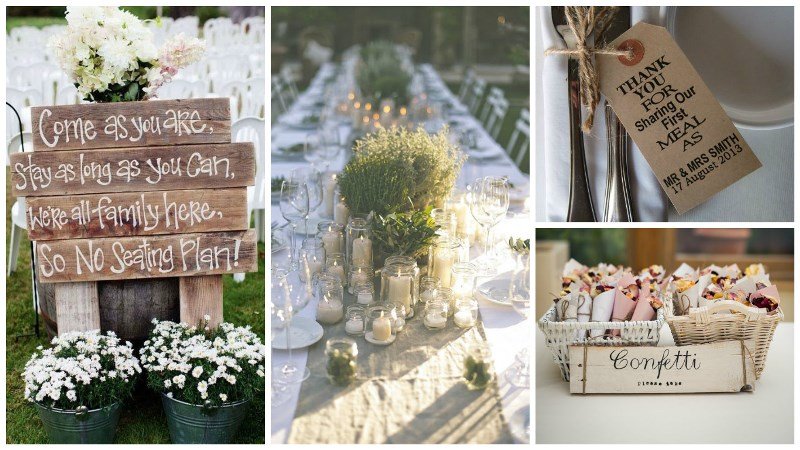 Buying quirky wedding decor from the shops isn't half as original and personal as making it yourself. While it requires a substantial time commitment, the effort you put into making your wedding day special will make it all more rewarding. To keep with your fresh theme, use fresh flower petals as confetti and herb pots or small bushes as table centres.
For help with DIY inspiration, check out our 33 Simple DIY Wedding Day Decor Ideas or how to make Homemade Wedding Favours.
Adopt a bohemian dress code.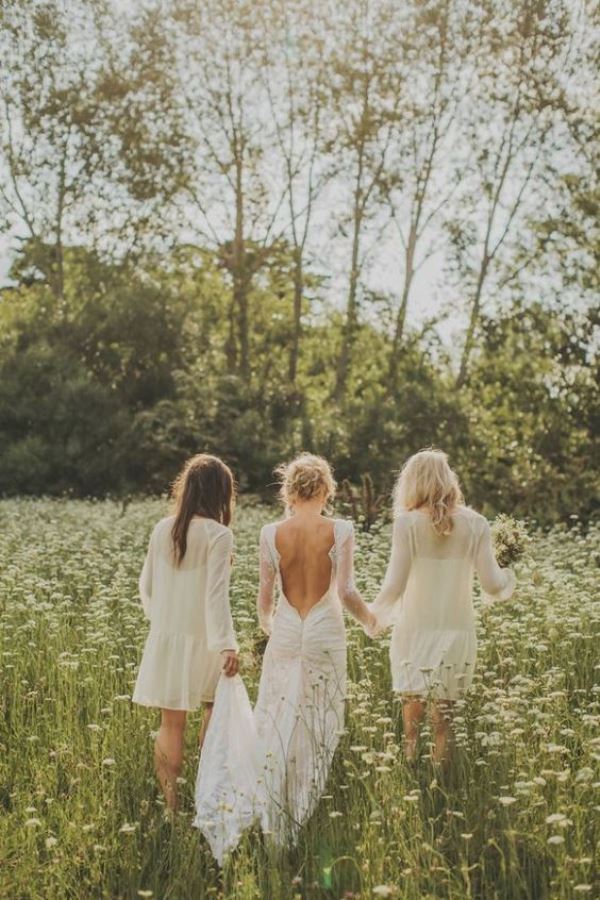 By this we mean relaxing the tight bridal up-dos, abandoning a specified dress code on invitations and allowing guests to wear what they feel like wearing. Not all men are comfortable in a suit and not all ladies want to spend the day in sky-high stilettos. Letting your closest companions wear what they want to wear gives a sense of relaxation to the event, but we do recommend sharing the colour scheme beforehand to avoid any outlandish and clashing colours.
Incorporate a brunch bar- only using fresh foods.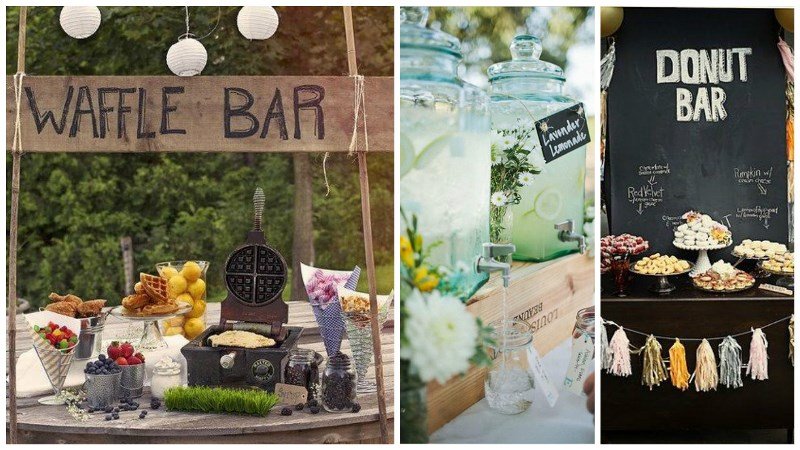 Freshly squeezed orange juice, fresh fruit, freshly-baked croissants and muffins… Who can think of anything better? A brunch is the ideal way to wake up with your wedding guests especially if you're planning an early morning ceremony. Plus the meal itself conjures images of relaxation and family as opposed to dinners which can be quite formal and stiff.
Sample Brunch Wedding Menu: Patisseries, Cold Meats, Quiche, Fruits, Fresh Juices, Infused Waters, Coffee and Tea
Create simple wedding favours focused on food your guests will use.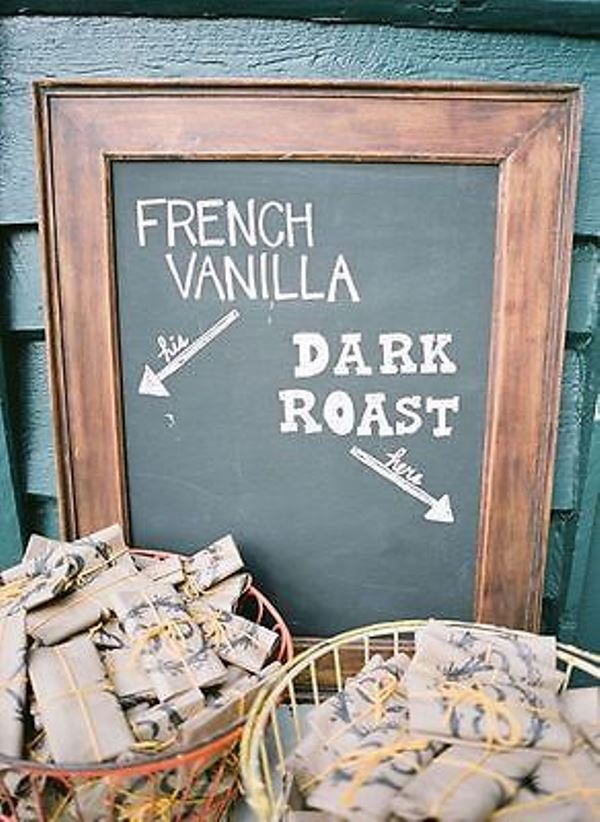 Minimalist wedding favours are the best for a freshness-focused wedding, so avoid anything that is over-packaged or processed. Wholesome foods such as home-made baked treats (not your wedding cake) are always a crowd-pleaser, as well as anything personal to the newlyweds like a favourite coffee or tea.
Hire a floral designer, not just a florist.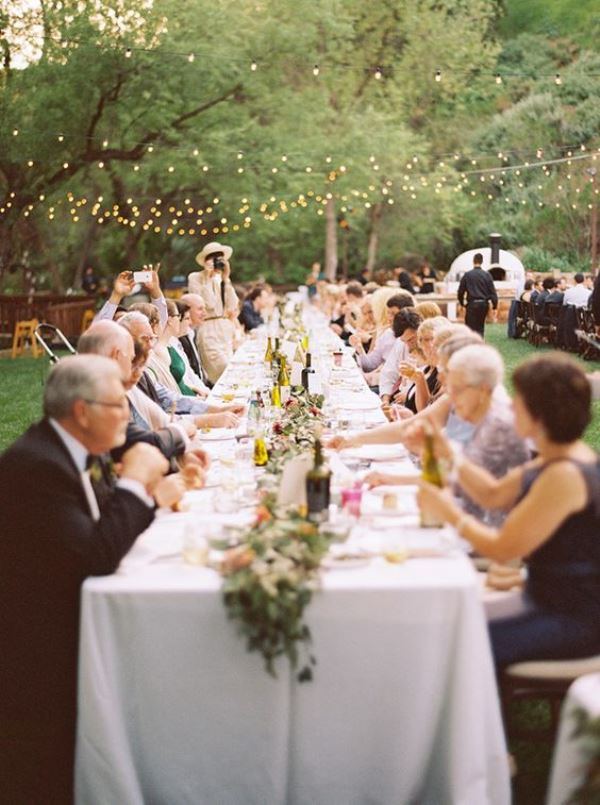 Whilst you may not think it, there's a big difference between ordering flowers from a florist and hiring a floral designer. A floral designer's job is to evaluate the space and create a design unique and personal to the style of your wedding. Think of them more as a stylist than anything else, and if you want a natural wedding with a focus on freshness then ticking the right boxes with the flowers is mandatory. We suggest keeping colours neutral with emphasis on leaves, trees and pruned bushes as opposed to expensive, brightly-hued blooms.
Our Favourite Florals: Olive branches, Baby's Breath and Lavender