This year it's all about the rustic woodland wedding with a twist for winter
Rustic weddings are as popular as ever and we all love a summer woodland wedding,  so what happens when the temperatures start to dip? Let Wedding Journal Online show you how magical and romantic a winter woodland wedding can be…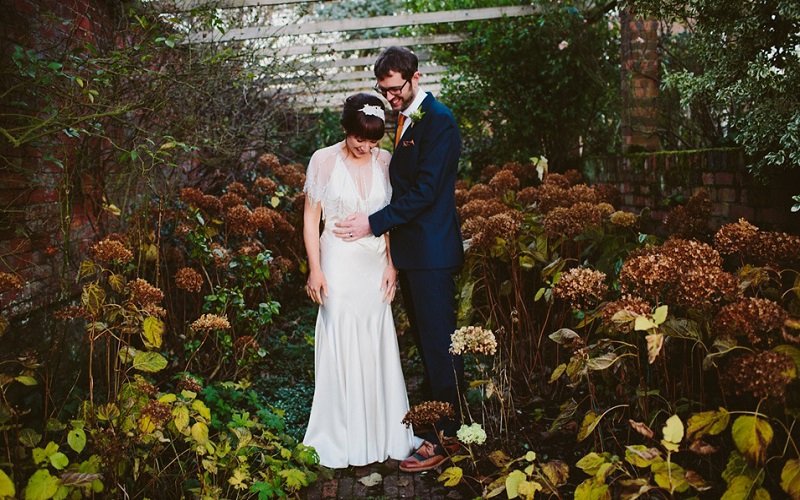 1 . Colour Scheme
Woodland weddings are all about rich, earthy colours that mirror nature which is why we've chosen a colour palate complete with deep reds, purples and greens. To give the wedding a more winter feel we advise bringing in soft accents of gold in the form of metallic sprayed decor such as leaves and feathers, the perfect option for the D.I.Y bride.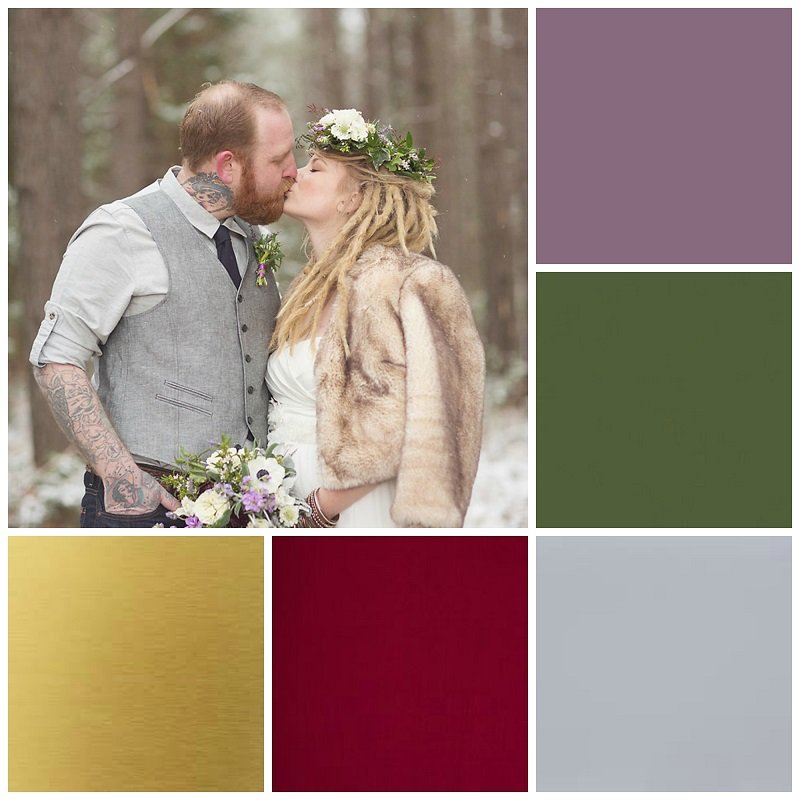 2. Venue Decoration
Take inspiration from nature wherever you can and team it with soft lighting, candles or an abundance of twinkling fairy lights. Remember, foliage and greenery makes a stunning yet cost effective alternative to decorative flowers in winter weddings which will suit your theme down to a tee! Summer brides often provide flip-flops for weary feet but to ensure your guests are comfortable baskets of blankets or umbrellas provide a thoughtful touch.

3. Cake
Adorned with fruit and freshly cut flowers, cheese wedding cakes make the perfect accompaniment to any woodland wedding. For winter we suggest decorating with fresh figs and rustic greenery for the ultimate seasonal look. Cheese wedding cakes also have the added bonus of making a tasty alternative to an evening buffet. However, if cheese doesn't take your fancy then any cake served atop a wooden slab will suit.

4. Dress
Woodland weddings were made for ethereal gowns with draped fabrics and lots and lots of lace. We suggest adding sleeves to your wedding dress to not only complete your look but make sure you feel warm and cosy on the day.

5. Place names
Although your chosen theme automatically centres around the natural elements, it is the tiny details which create the wow factor. Tie your name cards to a sprig of lavender, a freshly cut flower, a hand-painted leaf or incorporate metallic tones by spray painting pine cones found on winter walks.

6. Flowers
Hand-tied, loose and unstructured; bouquets for a woodland wedding always look best when they appear to be wild flowers picked on the way to the wedding venue. Play around with bolder colours but don't be afraid to mix in lots of greenery and white blooms too. Certain flowers are often hard to come by in the winter months so some brides might consider a dried bouquet that can be prepared in the weeks before the wedding but is the epitome of rustic romance.

7. Headwear
Nothing says woodland theme like a good, old traditional flower crown. For summer they should be packed with vivid blooms in a plethora of colours but for winter we're all about thin, dainty wreaths dotted with berries and lush with earthy greenery. Gypsophelia or baby's breath, as it is more commonly known is also a great option as it gives the impression of snowflakes caught in your hair.

8. Cover ups

It goes without saying that winter weddings require cover ups, just so you don't freeze to death while taking those jaw dropping beautiful shots in the middle of the woods. Shrugs and faux fur coats are still as popular as ever but for an even trendier look mix up your bridal style with a vintage leather jacket.
Leading image credit- Simply Jessie Photography