Your wedding suit should be sharp, stylish and sophisticated. Follow these grooms wear tips and you'll be perfectly attired for walking up the aisle…
Image: Remus Uomo
Rule one: Respect the colour scheme
The bride's wedding dress may be a secret but you'll find that when it comes to choosing your suit, your wife-to-be will want a say in the matter. For a start she'll expect your outfit to co-ordinate with the colour scheme that she has picked for her bridesmaids – she may even go as far as requesting that your groomsmen wear a tie, pocket chief or even a waistcoat that matches.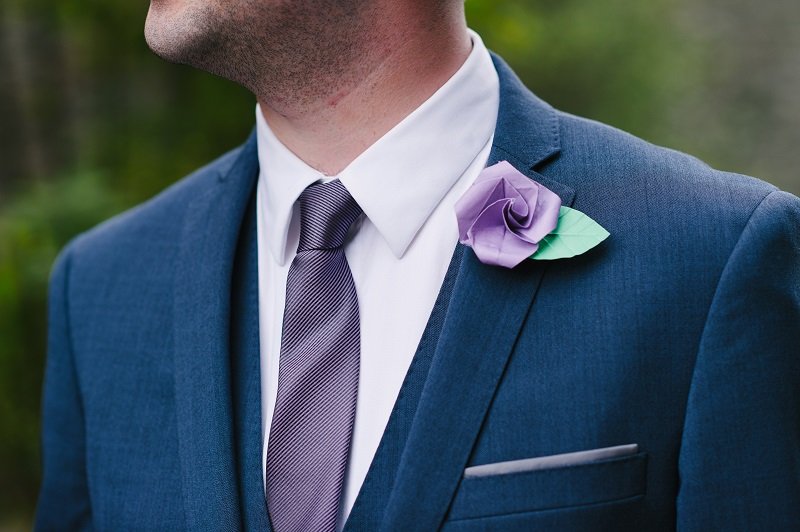 Rule two: Set a realistic budget
It's important to budget for your wedding outfit so you don't spend too much. Also consider who will be paying for the groomsmen outfits. Will each of them be expected to pay for their own suit?  If this is the case ensure that they are aware of this to avoid any misunderstandings later on.
Rule three:  Timing
Whether you are wearing a morning suit, modern suit, tuxedo or highland wear, try to choose your outfit at least three months before the wedding. This will give you time to have proper fittings and make any necessary adjustments.
Rule four: Perfect Fit
Make sure your trousers are the right length, neither too long nor too short, and that the sleeves of your jacket allow for an inch of the shirt cuff to be seen.
The jacket hem should graze the fleshy part of your thumb when your hands are at your sides, and one inch of the shirt cuff should show past the sleeve.
The neckband should allow enough room so that you can slip two fingers in when it's buttoned. The cuff should cover the wrist.
Rule five: Necktie 
Make sure the width of your tie matches the width of your lapel or choose to have a more contemporary look by pairing a suit with thin lapels, with a funky bow tie.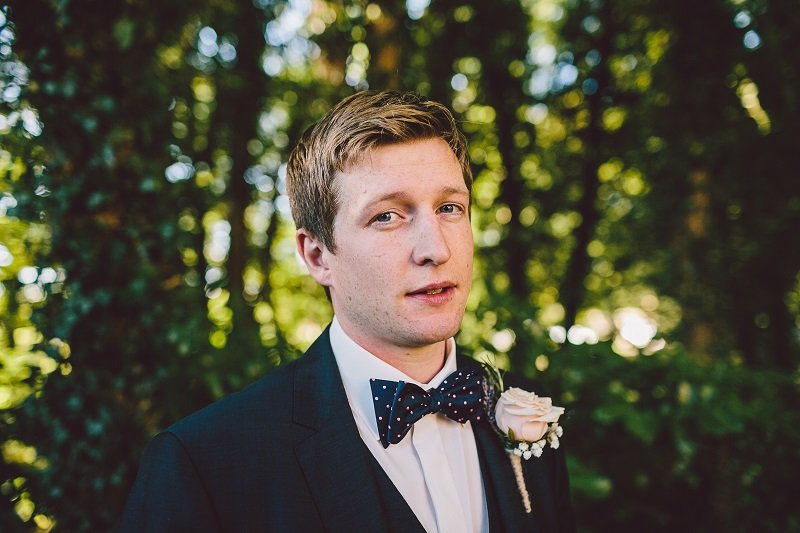 Rule six: Button to button
The sign of a well-fitted suit is when the top button of a two-buttoned suit, or the middle button of a three-button, falls above your belly button.
Rule seven:

 Coordinate
Your belt should be the same colour as your shoes. Shoes should be black (or brown if you are wearing navy), leather, lace up, and very well polished. Resist the urge to wear comfy trainers or Converse.
 Rule eight: Waistcoat rules
Always leave the bottom button of your waistcoat undone – just don't ask us why!
Rule nine: Finishing touches
Don't forget the finishing touches such as a pocket watch, tie pin, pocket handkerchief and some rather dapper footwear. Don't overlook the pocket tie – it adds a real sense of style to your look, just make sure it's not in the same fabric as your tie. Instead, mix and match for a more modern look