We talked to the experts at Goldlink Stationery for tips on choosing the perfect stationary and compiled our own Guide to Wedding Invitations.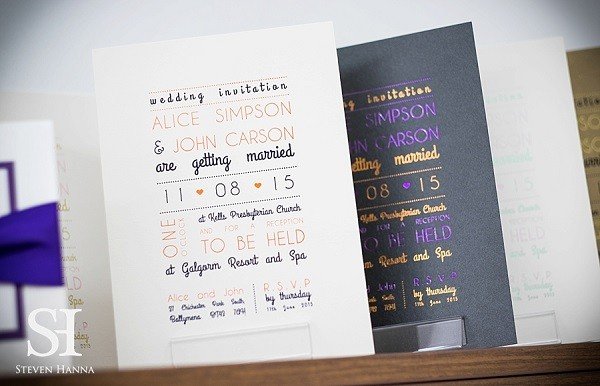 Themes and Styles
Your wedding invitations set the scene for your big day, creating an important first impression for your guests.  They should match how you visualise your wedding style; glam, vintage, formal, bling, traditional, etc.  It is highly recommended that you aim for consistency, all your stationery items should match (invitations, ceremony stationery, reception stationery), it's also good to have these items match your event styling too.  Don't worry if you're reading this and you don't have a 'theme', this usually evolves as you plan, pin and shop!
Colours
Ohh… this is a HUGE subject that gets discuss a lot!!  What colours will I choose???   The following advice is just what's 'normal', you can do whatever you want!!  Firstly, in Northern Ireland, we traditionally don't use the bridesmaid colour on our wedding stationery, we keep this colour a total secret from the guests (and the groom) until the wedding day.  England, Scotland, Wales and Ireland usually like to put a little of the bridesmaids colour on their stationery.  Asian weddings tend to be very bright and colourful; oranges, purples, golds, etc..
The base colour (usually the card colour) will either match the bride's dress or the groom's suit, the highlighting colour used for foiling will usually match the bridal accessories colour (gold, rose gold, silver, etc). Always try to use either black, navy or charcoal for your print colour, it must be easily read.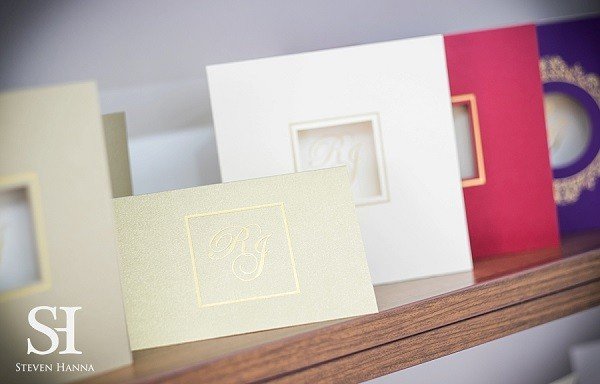 Materials
There is a massive choice of materials available.  WEIGHTS – Card and paper is measured in grams (gsm), the higher the number the heavier the card – this doesn't always effect the thickness of the card. Office printer paper is usually 80gsm. The heaviest printable card is 350gsm, you can use up to 700gsm but this must be letterpressed or foiled.  For paper use 120gsm for envelopes and inserts.  FINISHES – Pearlised finish is the most popular for wedding inviations although organic matt finishes are increasingly popular. Recently brown Kraft card has been a popular choice for 'rustic vintage' weddings.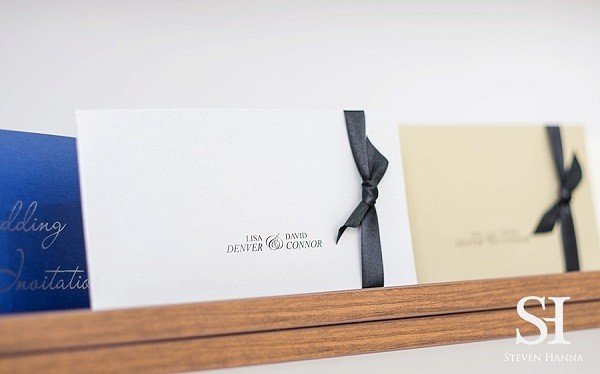 Wording
This is another big subject and too complicated for this blog. Consider these four questions to determine your best wording. 1. Who is invited? (Usually the bill payer!)  2. Formal or casual wording?  3. What are your parent's names?  4. If your parents are inviting are they married, separated, divorced?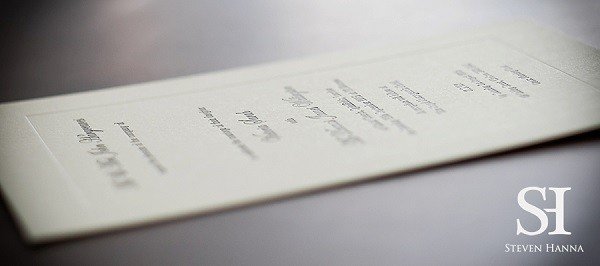 Who to invite
Mmm… tricky and awkward!!
This is a very personal question to deal with, be warned, this can cause problems within the family!  Most people will have numerical restrictions on their wedding either from the venue or for financial reasons.  You will want to please yourselves, your parents and your wider family circle but this isn't always possible.
Here is a practical tip; set up a spreadsheet with two columns. Fill column one with the names of every possible guest, column two will be your definite list. Move the names from column one to column two one at a time as you thrash it all out. Leave some room in column two for negotiation with your other family members!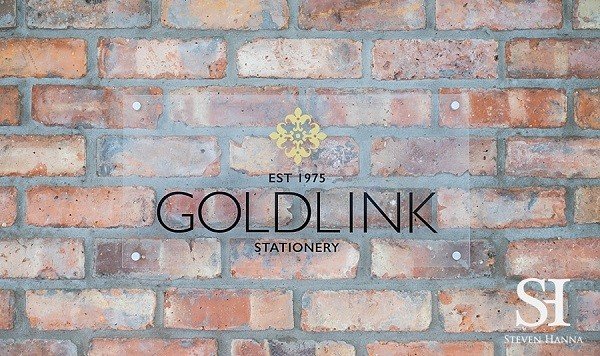 For more tips and tricks follow Goldlink on Facebook or visit their factory showroom in Ballymena.
Images courtesy of Steven Hannah
Facebook Comments