Wedding Veils- a guide on how to wear them!
A classic long veil is the one accessory that transforms you from a woman in a white dress, into a fully-fledged bride.
Here, we help discover which veil length is perfect for you…
Elbow length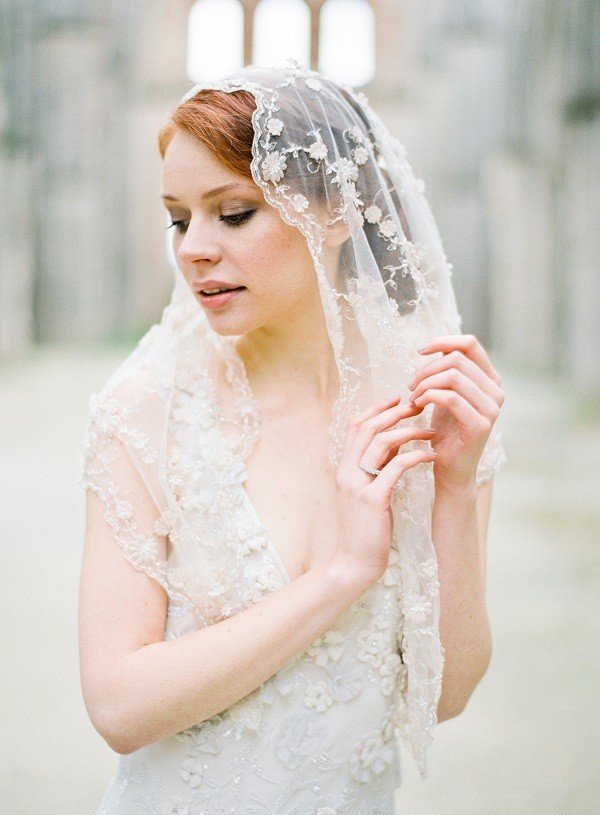 An elbow length veil is one of the shorter styles of classic veils and is ideal for brides who want to hint to the tradition without being overwhelmed by it.
These veils are best paired to dresses with waist or back detail and are the perfect partner to ballgown dresses as they fall just where the volume of the skirt begins, creating an exquisite shape as you glide down the aisle.
Waist length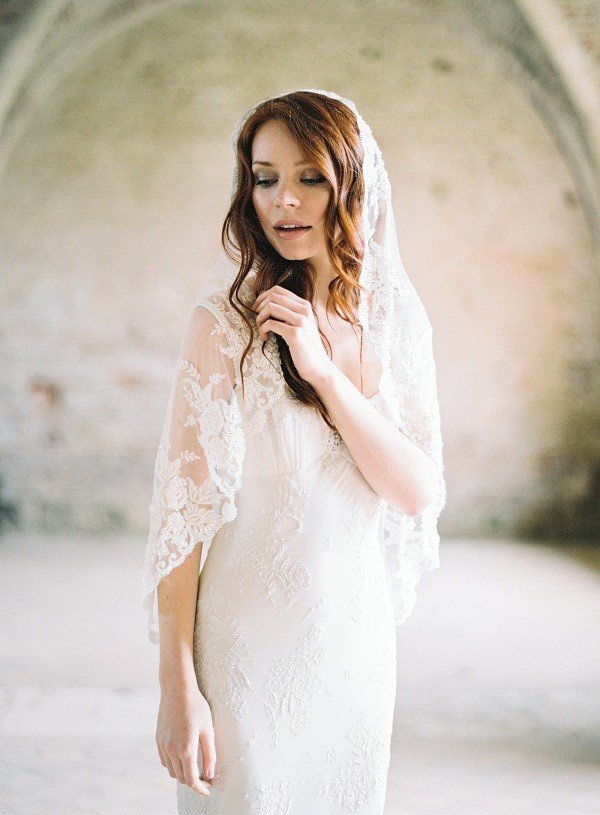 Waist length veils are long enough to create a striking bridal look but, being shorter, they are low maintenance and still allow the dress to do all the talking.
Like elbow length veils, it is important for the hem to fall where the volume of the skirt flares, making it an elegant appendage to a fishtail. Waist length veils are best suited to dresses without trains, as the proportions just work against each other.
Fingertip length    
As you can probably guess, a fingertip length veil reaches the end of your fingertips when your hands are by your side. It's one of the most popular styles as it complements almost every wedding dress.
Floor length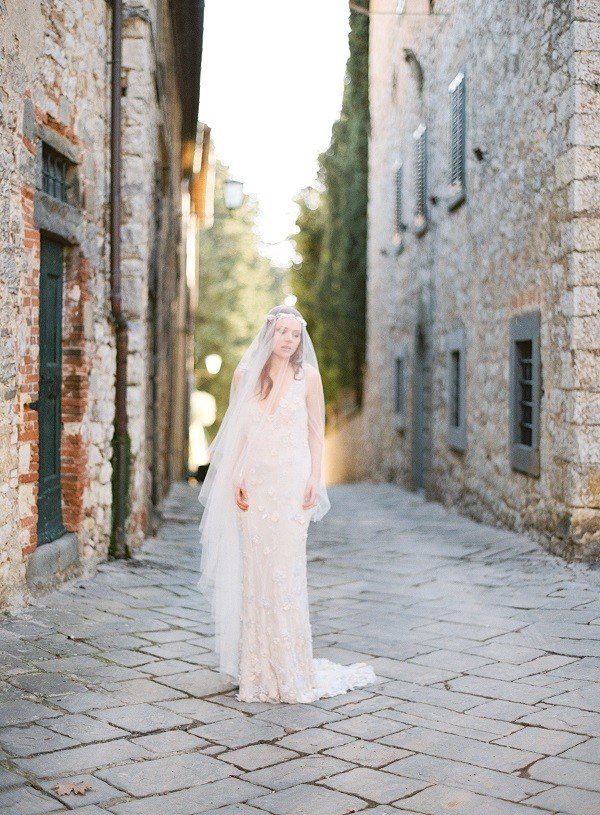 Also known as ballet length veils, at about 72 inches in length, they just kiss the floor. Provided the material is light and sheer enough, floor length veils are elongating on petite figures, especially when paired with a narrow column gown.
Chapel and cathedral length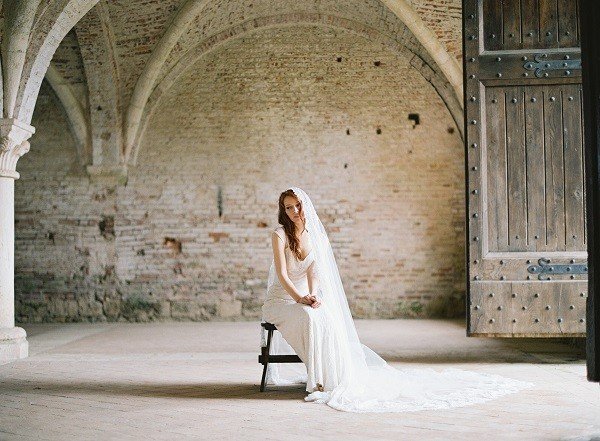 Undoubtedly the most dramatic styles, chapel and cathedral veils drape onto the floor. Chapel lengths typically extend to 90 inches, whilst longer cathedral veils can range from 120 inches to nine feet long!
They make a quite an impact, which is why they are usually reserved for extremely formal, or even royal weddings. These veils deserve to be coupled with a similarly dazzling, traditional wedding dress with an impressive train.
 Image credits:
Photography: Brumley and Wells 
Creative Direction and Styling: Ciara O'Halloran
Veils and Bridal Accessories: Sibo Designs