If you are planning an outdoor summer wedding, here are a few things you might need to bear in mind to make sure everything goes to plan.
If you wish to make use of picturesque landscapes and embrace the great outdoors for an outdoor summer wedding, then you do need to take a few things into consideration to ensure all goes according to plan. For example, there's the issue of location. While the options are endless from a farmer's field, woodland setting, a site close to natural water, a sports field or village hall to a stately home, it also has to be practical. Look out for purpose-built venues rather than having to co-ordinate everything in random woodland. This way all of the must-haves like electricity, running water, toilet facilities, and cover in the form of a tent, tipi or marquee will already be on site.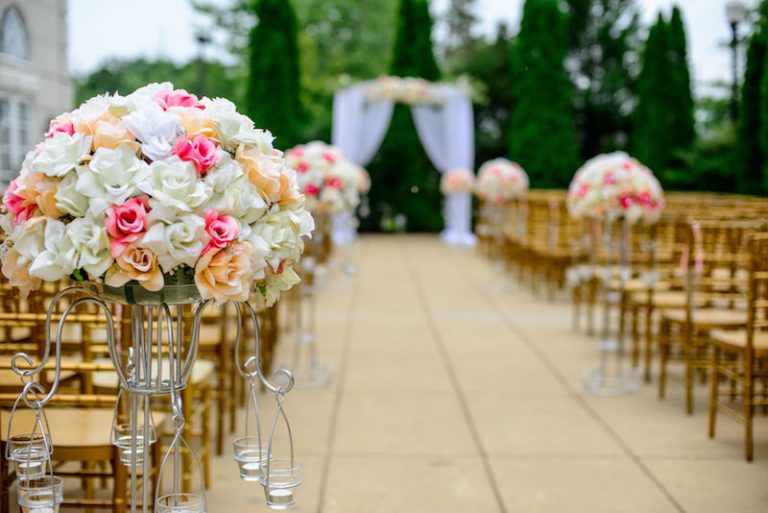 If not a purpose built outdoor summer wedding venue, one of the first things you will also have to organise is cover. While Mediterranean and tropical Caribbean climes allow for entertaining totally alfresco, the unreliable Irish weather means that some form of partial cover is a must even in summer. There are a number of hire companies who offer everything from elegant marquees, to bohemian tipis and stretch canopies. These companies will then be able to advise on the logistics of your outdoor summer wedding.
In other words, checking your site for a power and water supply. If there are none on site you will need to hire in a generator to provide your power for lighting etc. You will also need to hire toilets, refrigeration and anything else needed for your bar and catering on the day. When putting your budget together remember to include these items and also allow for heaters. Even if you are getting married in the height of summer it can still chill off in the evening. Also bear in mind accessibility to and around your site for any elderly or handicapped guests and be sure that signage is visible to ensure that guests know the location of key facilities.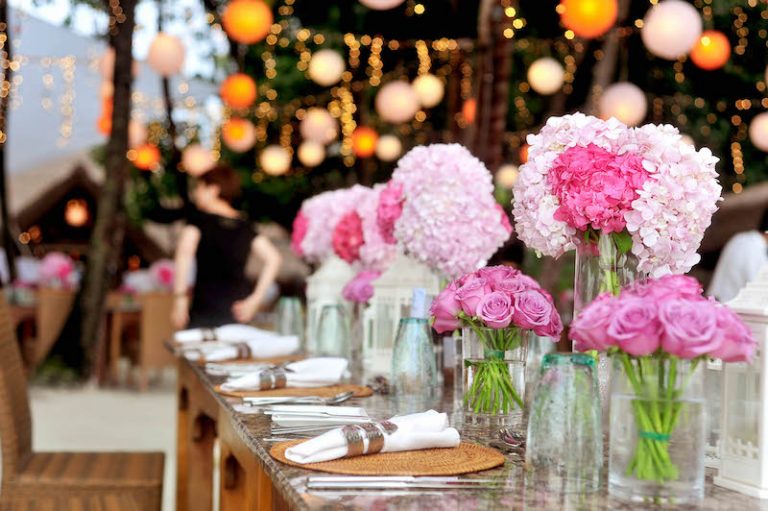 There really are no set rules when it comes to catering your outdoor summer wedding. You have the freedom to serve whatever food and drink you feel will tie into the overall theme of the day. When considering your wedding caterer find out if they have cooked in a similar outdoor location to your own before. Choosing an experienced caterer that understands the logistics takes all the stress out for you as you know you are in good hands.
The best part of an outdoor summer wedding is being able to use the natural landscape to your decorating advantage and add to it as you wish. Today, we see so many fabulous weddings that are beautifully decorated in ways you never could have imagined. To get some ideas you can look through magazines, wedding blogs, Instagram and Pinterest and allocate yourself a budget for these all important finishing touches.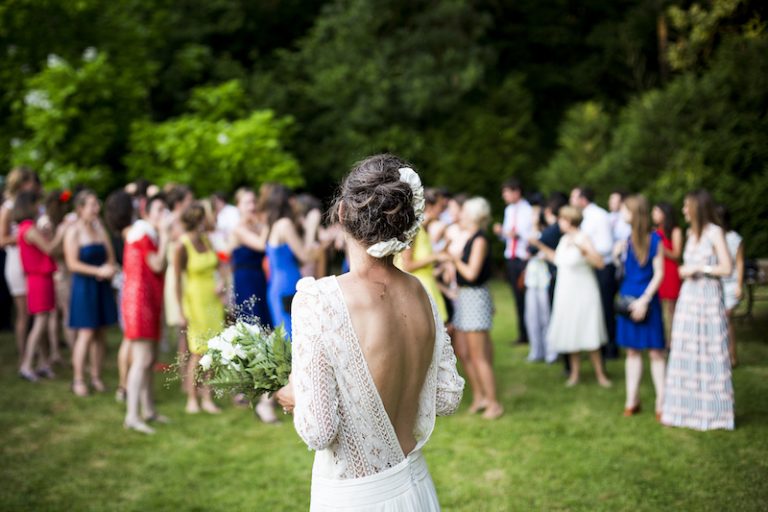 Last, but not least you do need to consider what and your guests are wearing. You don't want to be wearing stilettos when walking on a grassy surface all day or having your dress getting caught up in the foliage every time you move!
Finally, regardless of our unpredictable Irish weather, if you want to marry outdoors in summer your can – remember, if well planned anything is possible!