Searching for an alternative wedding venue? Consider the romance of saying 'I do' on one of Ireland's intimate, picturesque islands. Here's our top five island venues
Lusty Beg Island
Located on the shores of Lough Erne in the Fermanagh Lakelands, Lusty Beg Island has developed quite a reputation as one of Northern Ireland's top wedding venues. Reachable only by a mini car ferry, Lusty Beg is ideal for couples looking for an intimate wedding venue in a scenic location with five star service.
Lusty Beg is licensed for civil ceremonies and couples can choose from the Willow Room, the elegant Charles Rennie Mackintosh inspired suite, and the picturesque outdoors lake-side veranda. The resort even has its own Island Spa, Nail Bar and Hair Studio for some pre-wedding pampering.  Wedding guests can avail of cosy cabin accommodation or rest their heads in the luxurious hotel.
For more information visit www.lustybegisland.com or call 028 686 32033.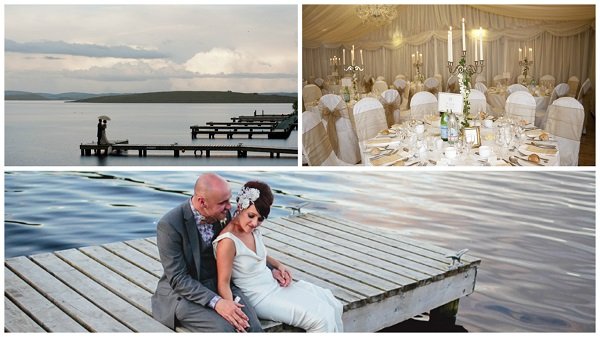 Inish Beg
Situated on the estuary of the River Ilen, West Cork, Inish Beg is a rural, rugged island. This venue host weddings of all sizes, from two to 350 guests, with accommodation offered on the estate and B&B options nearby.
Registered for civil weddings, couples can say 'I do' in a scenic spot in the secluded grounds or The Boat House waterfront venue.
Facilities include an indoor heated pool, steam room, and extensive garden area and woodlands on an idyllic 97 acre estate. And best of all… you can bring your own drinks to the wedding reception without having to pay a corkage charge.
For more information visit www.inishbeg.com or call +353 (28) 21745.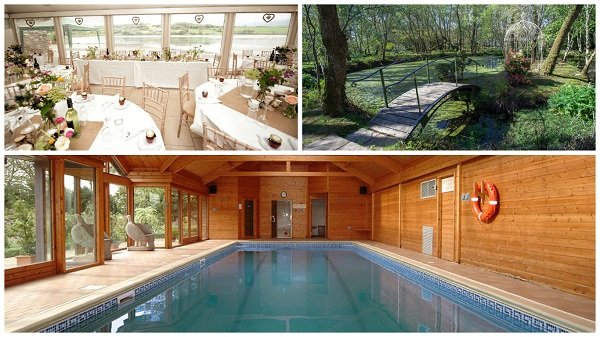 Inishbofin House Hotel & Marine Spa
Timeless, tranquil and unspoilt, if you really want to get away from it all then consider Inishbofin. Located off the coast of Galway, this island is set among the rugged splendour of Connemara in a peaceful harbour.
The rural retreat has its own church and a plethora of stunningly scenic photo opportunities. Inishbofin House Hotel & Marine Spa boasts the upmarket Marine Spa, and contemporary Pier Bar with panoramic views of the island and incredible seafood on the menu.
Expect traditional Irish food, music and a friendly welcome.
For more information visit: www.inishbofinhouse.com/ or call +353 95 45809.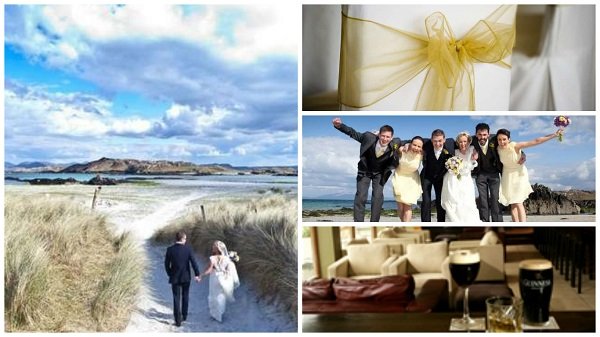 Clare Island
Clare Island is not your average wedding venue – small, intimate and quirky, it is an inexpensive wedding location ideal for couples on a budget searching for something different.
Host your wedding reception in the quirky Sailor's Bar & Go Explore Hotel. It's renowned for hearty, locally sourced fare, home-grown organic vegetables and Clare Island salmon, the price is not bad either. Their buffet style menu is only €30 and the seated four course set menu is €36 per person.
Wedding guests can be accommodated in family run on-island guest houses including O' Gradys Guesthouse located right on the beach or the Lighthouse perched on a dramatic cliff face overlooking the open Atlantic and Achill Island.
For more information visit: www.goexplorehostel.ie/wedding-parties-on-clare-island or call  +353 98 26307.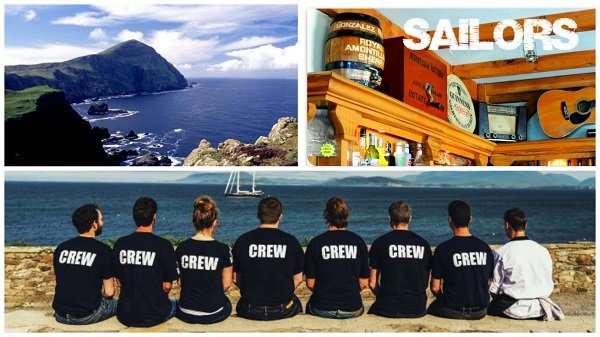 Fota Island Resort
Fota Island Resort is a five star luxury wedding hotel in an island off the coast of Cork.  Nestled at the heart of a peaceful island and surrounded by gorgeous scenery, the scenic Fota Island Resort lies in a 780 acre estate and even has its own natural park.
A combination of elegant decor, first rate amenities, natural beauty, serenity and service make Fota Island Resort one of the most outstanding hotels in Cork on one of the most idyllic settings on the Irish Coast.
The venue operates a one wedding per day policy and can accommodate up to 300 guests.
For more information visit: www.fotaisland.ie/Fota-Island-Weddings or call +353 (0)21 488 3700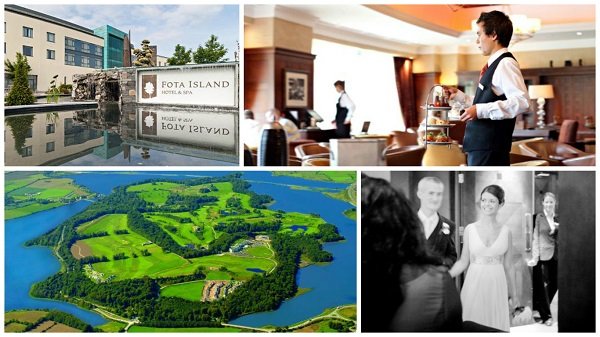 Need help finding the perfect venue for your wedding? No problem. The brand-new Wedding Journal Directory of full of the very best Wedding Venues in Co. Cork.