Today marked the official launch date of Barcelona Bridal Fashion Week, where designers are showcasing their latest 2018 trends on the catwalks.
With over 500 dresses being showcased in spectacular form, Barcelona Bridal Fashion Week will showcase 2018 collections from designers such as Pronovias, Rosa Clara, Galia Lahav and Yolan Cris. We have put together the key trends to look out for from these designers at BBFW…
Pronovias & Atelier Pronovias
World-wide renowned bridal fashion house Pronovias has created a stunning 2018 collection that exudes modern elegance. Introducing new figure flattering material in crepe brocade, the organisation's creative director, Hervé Moreau has combined glamour and comfort. See their live 2018 show at Barcelona at 8.30pm this Friday on www.pronovias.es
Look out for: Gemstone Embroidery, Metallic tones, Optic White, updated mermaid shapes, clean lines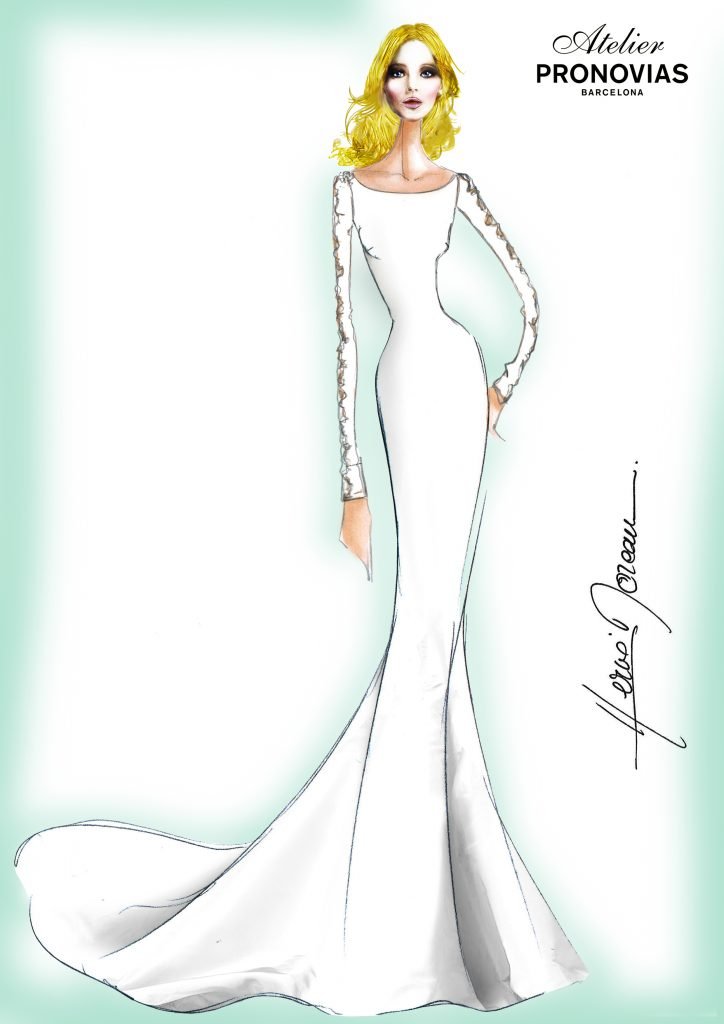 Rosa Clara
With over 20 years' experience and renowned for revolutionising the bridal sector with bringing fashion into her designs, Rosa created luxury high quality fabrics with innovative designs. Her 2018 collection sets about celebrating a woman's beauty.
Look out for: Sheer fabrics, light airy and ethereal looks, plunging necklines and French lace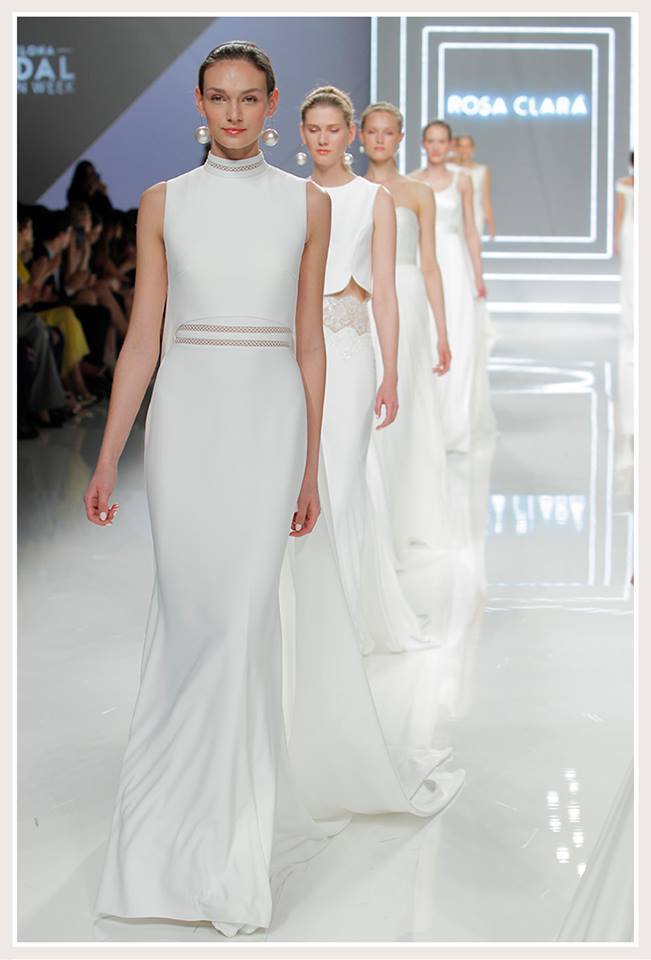 Galia Lahav
This Israeli fashion house is known for its intricate and extravagant luxury bridal gowns. Famous for its sheer backs and tulle skirts the chief designer Galia has been on a quest to redesign bridal fashion. Her 2018 collection called 'Victorian affinity' has taken inspiration of the Victorian Era in Britain; a time where attention to detail in ladies dresses was paramount.
Look out for: Deep coloured backgrounds, textured lace, high collars, capes, trains with excessive volume and dusted silver tones.
Yolan Cris
Founded in 2005, the founders of Yolan Cris had a passion for haute couture and bridal fashion where they wanted to create dresses for the natural, authentic woman. The backbone of their new collection is based on the free-spirited boho-chic bride.
Look out for: 1970's and gypsy inspiration, lightweight dresses and fabrics, relaxed but flattering shapes.
Set Image Credit: Rosa Clara 2018