As Barcelona Bridal Week draws to a close, we take a look at some of our favourite wedding dresses from the 2017 designer collections we've seen so far…
The beauty of Barcelona Bridal Week has left us a bit speechless. Rarely have we seen so many utterly divine and totally dreamy bridal collections. We're swooning with the sheer romance of it all.
Here's some of the big bridal trends that caught our eye (and we still have the Pronovias and Cymbeline shows to come!)
Candy Colours
One thing that really struck us about the collections at Bracelona Bridal Week was how unbelievably pretty there were with lots of designers showing dresses in soft candy shades that were a feast for the eyes. From Candyfloss pink to bubblegum blue, it's Pick & Mix time.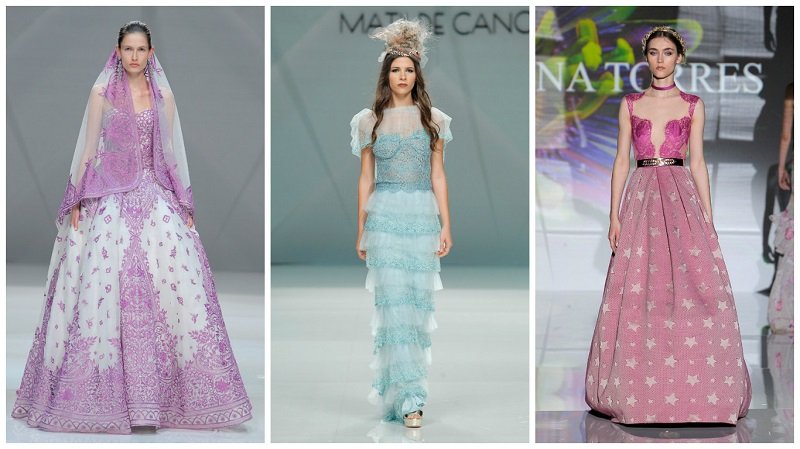 Quirky crop tops
Two-piece wedding dresses look like they are here to stay.  We love how the separates trend has evolved to include a mixture of short and longer length tops and gorgeous detailing – from embellishment to embroidery, patterns and print, this look is far from conventional.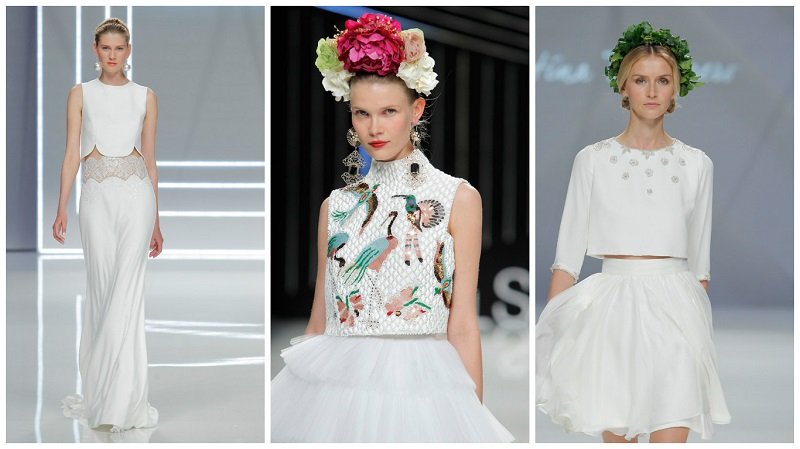 Hi-low dresses
We weren't sure about hi-low wedding dresses when they broke onto the bridal scene last year but now we love this modern hemline. From short mini skirts with long back trains to ballgowns with raised fronts, the hi-low dress has many forms and we want them all!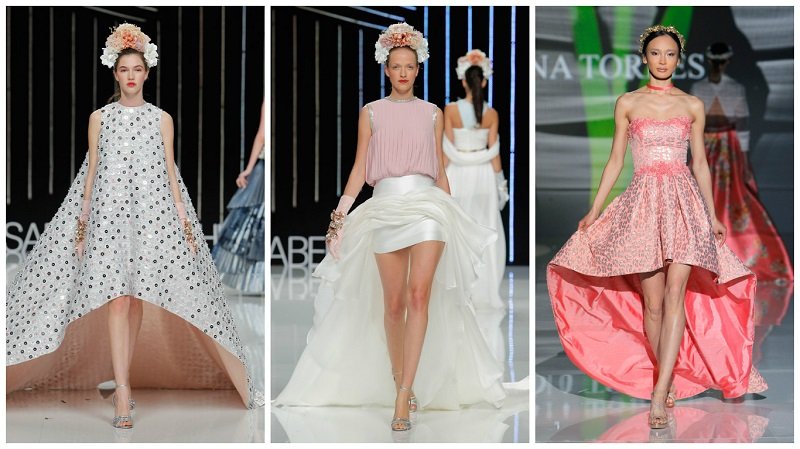 Needlework
From traditional to the on-trend, stitching is making a comeback. We saw it in the a/w women's wear collections and now it has followed into bridal. Detailed embroidery and needlework gives a gown a real luxe feel. This look can be folksy or modern, depending on the pattern and styling.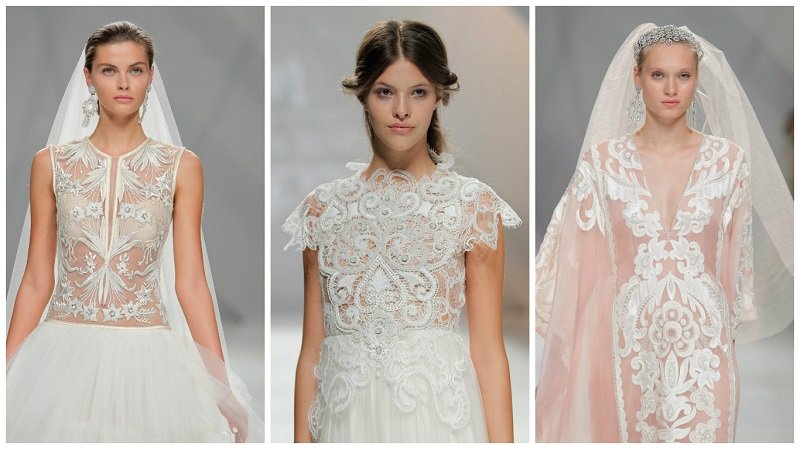 Cover-ups
From cosy knits to elegant capes, bridal cover-ups is a trend that seems made for Irish brides! Who cares if it's chilly outside when you can wear a gorgeous jumper or a feathered shawl.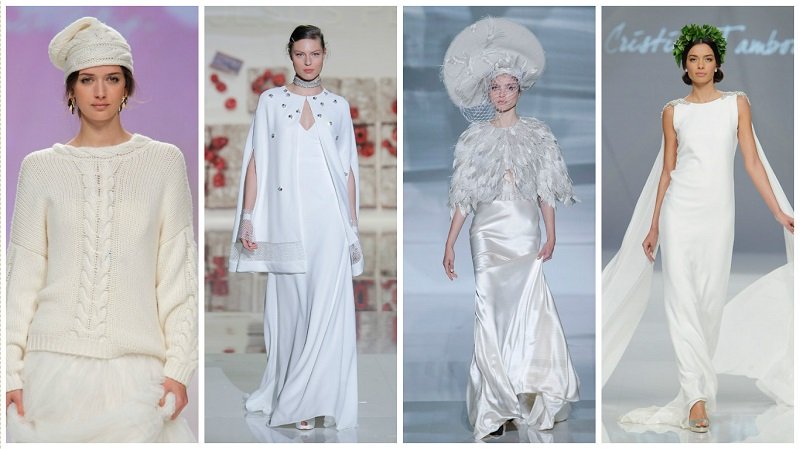 Victoriana
In stark contrast to the sexy plunge neckline wedding dress, Barcelona heralds the return of the slightly more demure bride. High necklines with frills that hark back to the Victorian era were spotted in several of the designer shows and others featured dresses that wouldn't look out of place on the set of 'Little House on the Prairie' . Far from being prudish, these dresses prove that you don't need to bare all to look drop dead gorgeous.