Bearded bride shares positive message about what it means to be beautiful
Harnaam Kaur, a bearded British lady, participated in a bridal photo shoot to share the positive message that there is no one standard definition of beauty, and brides shouldn't feel pressure to look a certain way on their wedding day.
The 24-year-old beaded woman was born with born with polycystic ovary syndrome; a hormonal disorder that causes a woman to have more male hormones than female ones. To Harnaam's horror she began growing a beard at 11 years old and endured painful facial waxing sessions two to three times per week and sometimes shaved in between. She was ridiculed and bullied to such an extent that she resorted to self-harm and even considered taking her own life.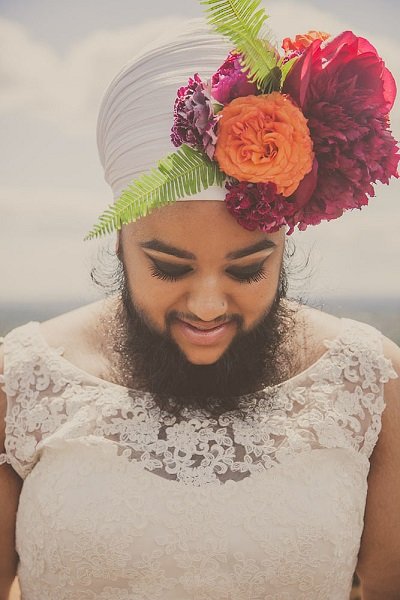 On the brink of suicide Harnaam came to the conclusion that the energy she wasted on these negative thoughts could be redirected into a more positive end, and so she embraced her identity and natural beauty, and learned to accept her facial hair. Harnaam has since become a body-positive and anti-bullying activist.
I decided to keep my beard and step forward against society's expectations of what a woman should look like.

I keep my hair to show the world a different, confident, diverse and strong image of a woman."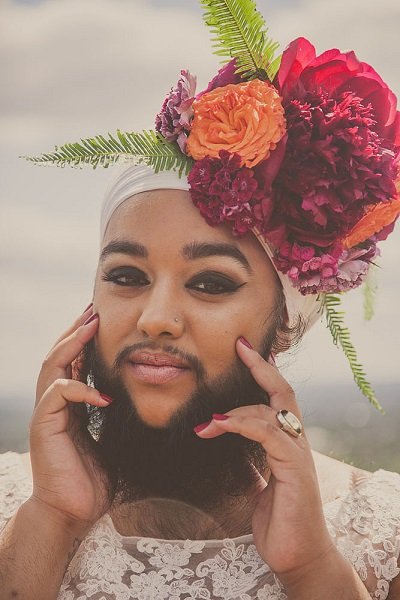 Love yourself, YOU are the only YOU that YOU have."
Harnaam recently took part in a photo shoot for wedding dress brand Cutting Edge Brides. The aim of the bridal shoot was to show that being a beautiful woman is about much more than being a perfect size 8 supermodel. In one of the images the bearded bride wore a tea-length wedding dress with tulle skirt and her facial hair was accessorised with flowers.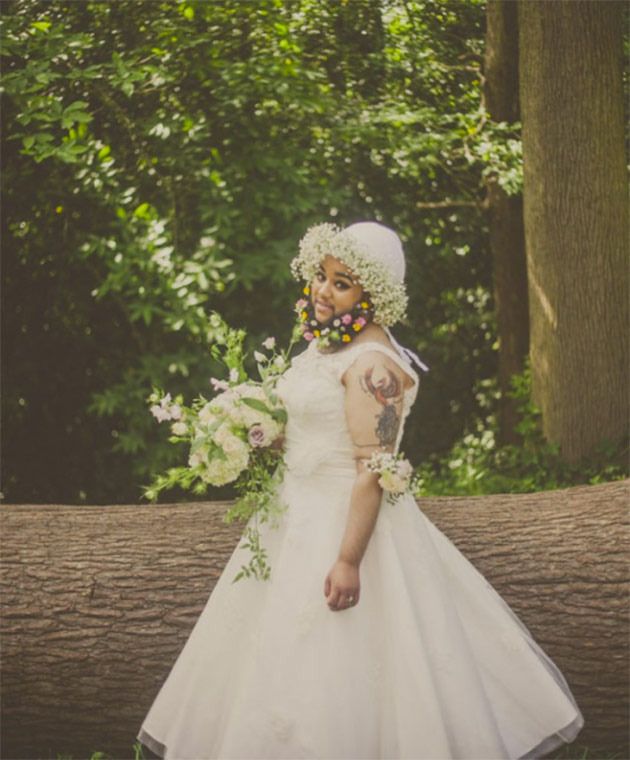 Commenting on the shoot Harnaam said:
We are all imperfectly perfect. I wanted to show society that beauty isn't just about looking a certain way, we are all so different and we should all celebrate our individuality."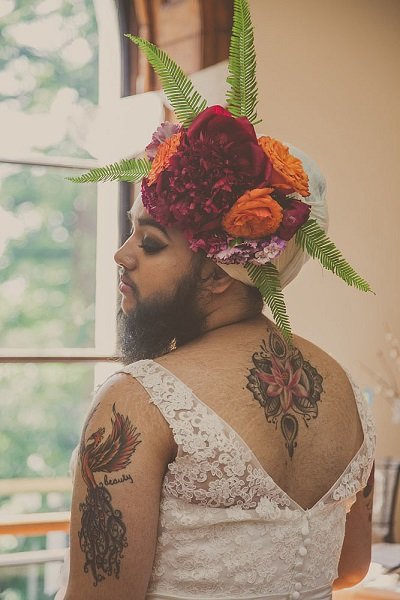 Featured image photo credit: Urban Bridesmaid Photography, popsugar.com