Here at WJ, we love skincare. In fact, we spend a lot of time keeping up to date with and trialling the newest releases so we know a thing or two about what's worth your money… and what's not.
If you're on the countdown to your big day you might be keen to get your skincare regime just right. First and foremost, make sure to book in for a consultation so you can get advice tailored to your skin's specific needs.
Then consider adding a few of these  WJ-rated skin saviours to your basket:
Trilogy Vitamin C Booster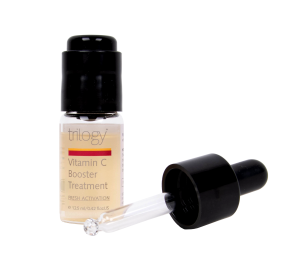 This product gets God status because it contains not one, but two hero ingredients, that every skin-conscious gal should have in her arsenal. The first is Vitamin C, a powerful active ingredient that gently brightens and smooths the skin. It also protects your skin against free radical damage which can break down collagen and result in wrinkles and sagging. The second ingredient is hyaluronic acid and it's a dream for dehydrated skin. It holds 1000 times its weight in water and binds water to skin cells, making it ideal if your skin's on the thirsty side.
The result? Undeniable radiance. Expect to see a much brighter complexion within a matter of days and a plumper, more hydrated texture to the skin.
Iluma Intense Brightening Serum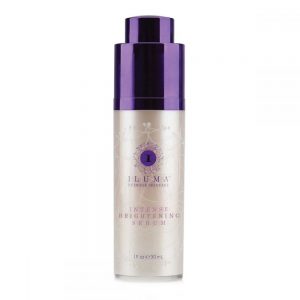 Another wonder containing Vitamin C, this quick-absorbing serum will help you to get your glow on. It also addresses skin discolouration and redness, and is great for sensitive skin. (And PSST! It's discounted over at Therapie clinic right now.)
The result? Discolouration is lightened, skin tone appears more even and redness in the skin is reduced to reveal a clear, bright complexion. Huzzah.
Neutrogena® HydroBoost™ Capsule-In-Serum Supercharged Booster
Looking for a powerful all-in-one? Then this savvy serum is a safe bet. Its formula contains hyaluronic acid (which you'll remember is uh-mazing for hydration) and Vitamin E, which is ace for re-energising tired looking skin. The revolutionary technology means the capsules of vitamin E are dispensed into the serum as you pump it out so they maintain their efficacy until the moment of use. You can apply it under your moisturiser or simply add a few drops to your moisturiser to give skin an extra moisture boost.
The result? Tired skin? Don't know her! Your skin will look more radiant (prepare yourself for that lit-from-within-glow!), lines will appear smoother and your skin will feel instantly hydrated. We love!
Holy Grail 5 In 1 Rejuvenating Serum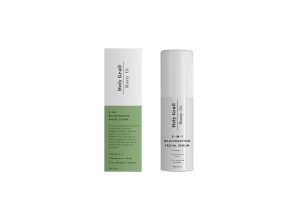 You don't just get one or two wonder ingredients in this supercharged serum. You get five. As well as our pals Vitamin C and Hyaluronic Acid, there's the slightly scary sounding Matrixyl, Matrixyl Synthe 6 and Argireline. But don't be afraid, this highly potent peptide complex stimulates collagen and elastin production (Goodbye, fine lines!), fills wrinkle depth by 57 percent and stimulates the natural production of hyaluronic acid. On top of that, you'll also find Green Tea Extract to improve the health and tone of the skin, Shea Butter to nourish and Olive Leaf Extract to restore moisture balance. We're sold!
The result? Those fine lines no longer look as visible, spots and pimples begin to clear up, your skin will feel so silky smooth and you'll have the brightest complexion in all the land.
Facebook Comments