Tired of seeing the traditional wedding photo everywhere you go? Try one of these unique poses for unforgettable snaps of your wedding day you won't want collecting dust in an album.
You know the wedding photos we're talking about… Bride to the left, groom on the right, politely holding hands and smiling at the camera while posed in front of a traditional-looking venue or in a garden. Sometimes the bride's parents join them, sometimes the groom's, and sometimes the entire bridal party gets involved as well.
You've seen these shots a million times in someone's living room, hallway or back bedroom, but what about if you want to break the norm and shy away from the traditional pics for something a little bit more risque?
We've gathered up our absolute favourite funny, quirky, off-the-wall and downright impressive poses to give you some serious wedding photo inspiration.
Before you see each other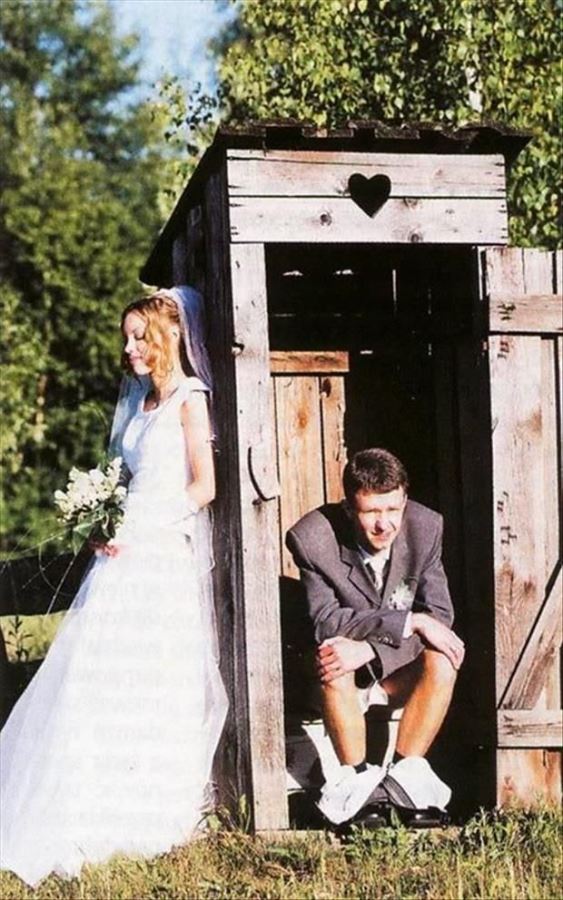 Down the aisle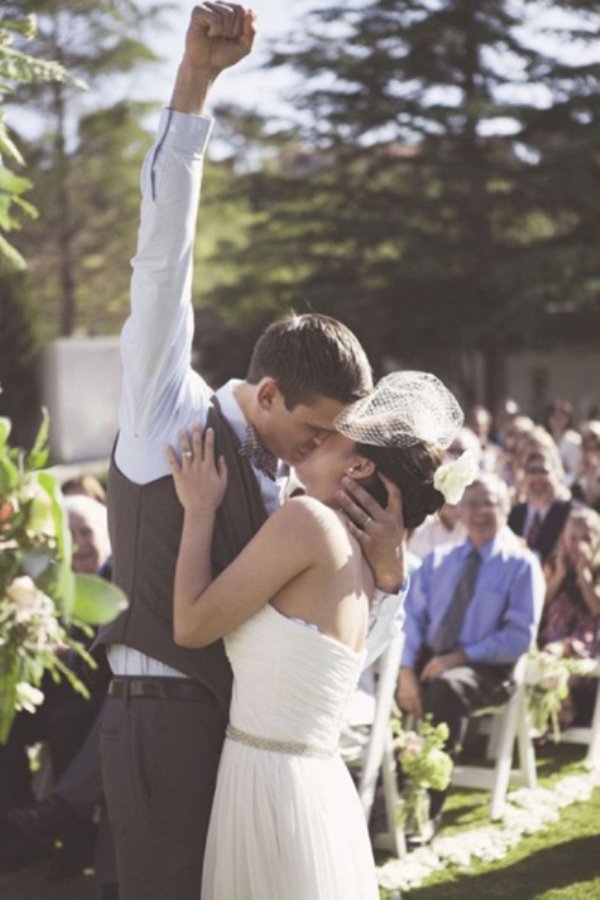 Showcasing your athletic ability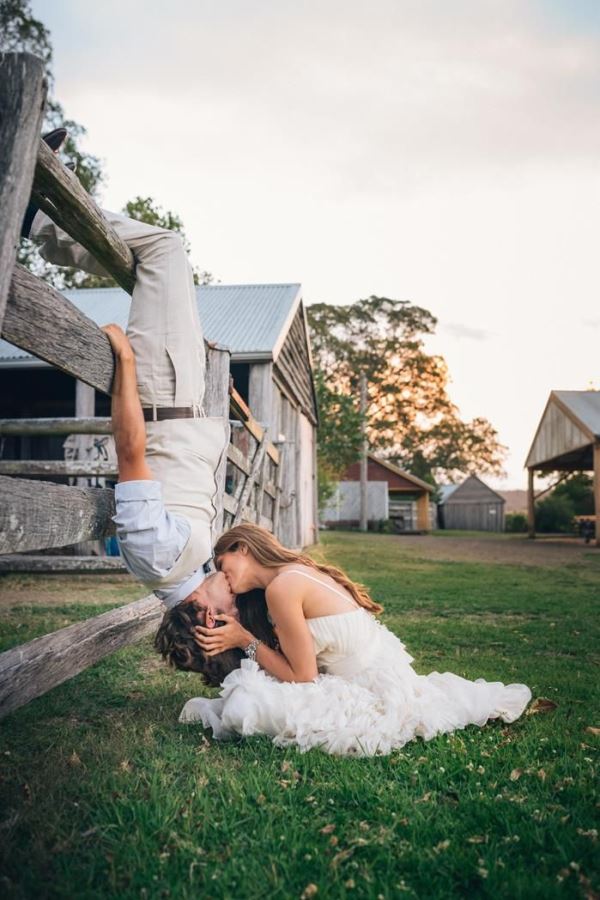 Showing off your true personality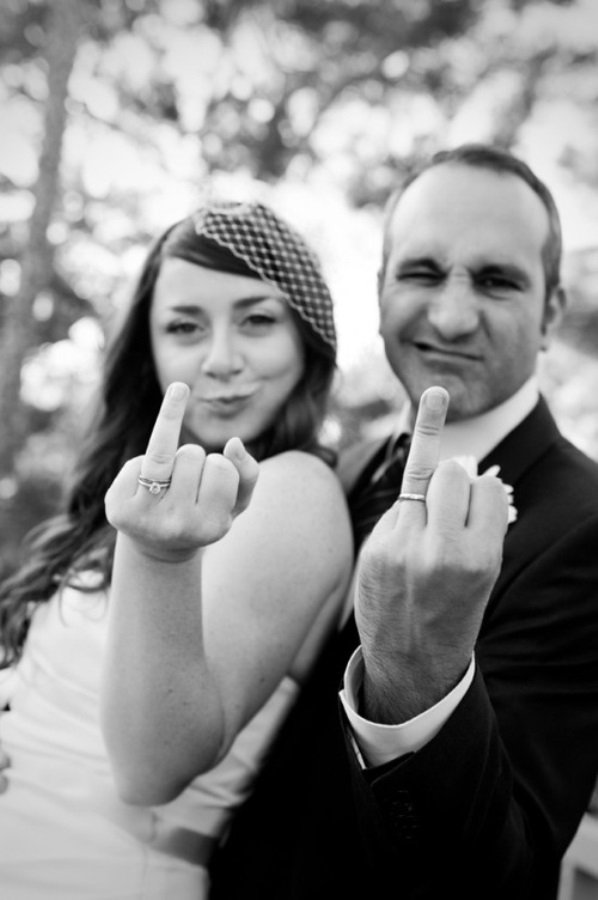 Letting your furry friend photobomb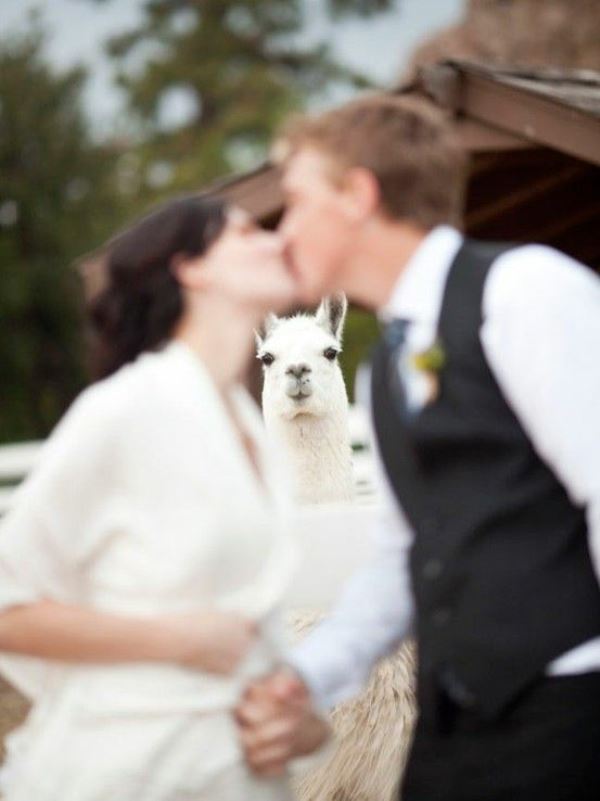 Putting your best face forward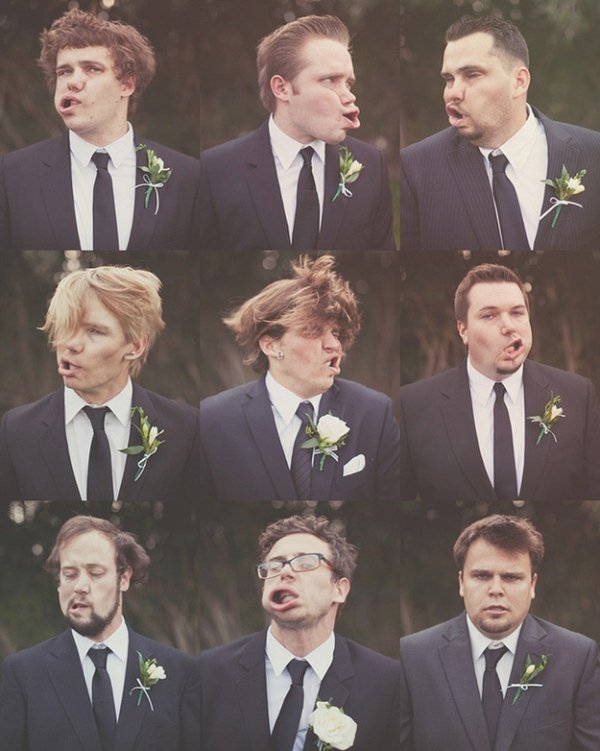 Bragging about the ring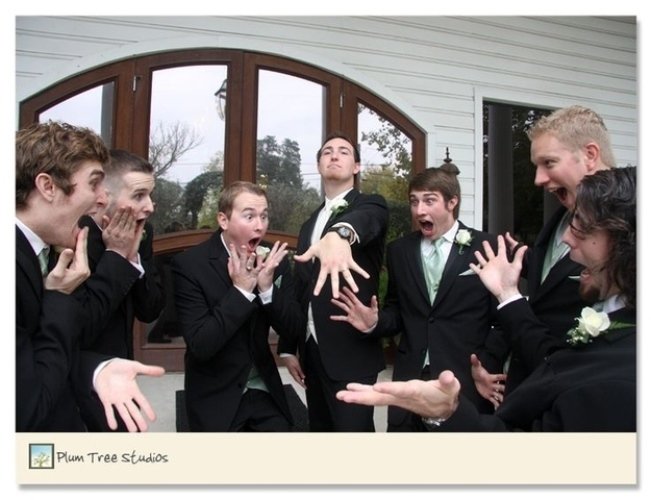 A less-than-traditional family photo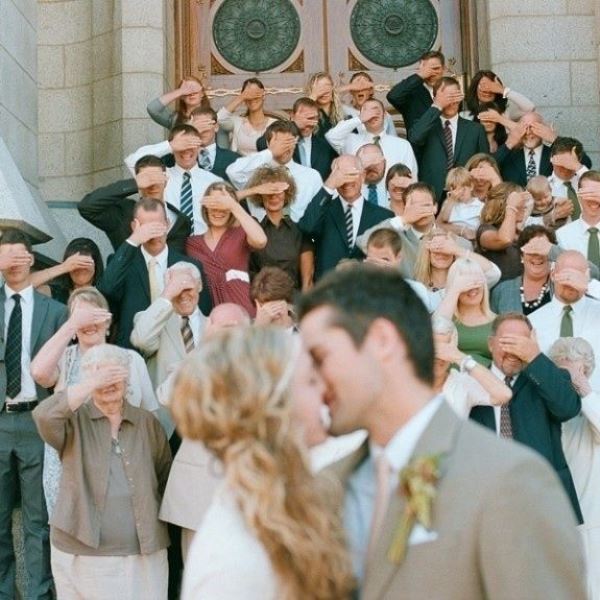 Sharing a quiet, romantic moment…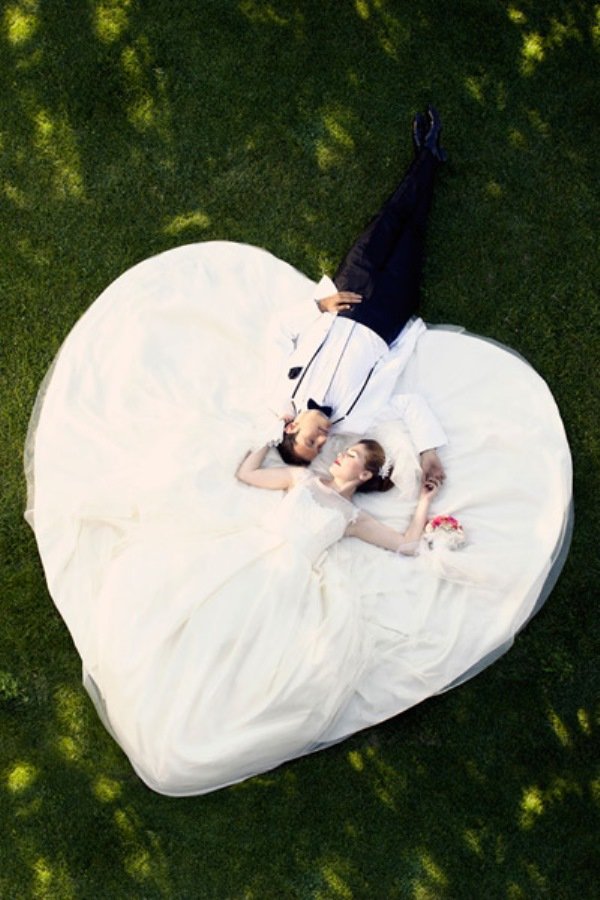 … And not sharing a quiet, romantic moment.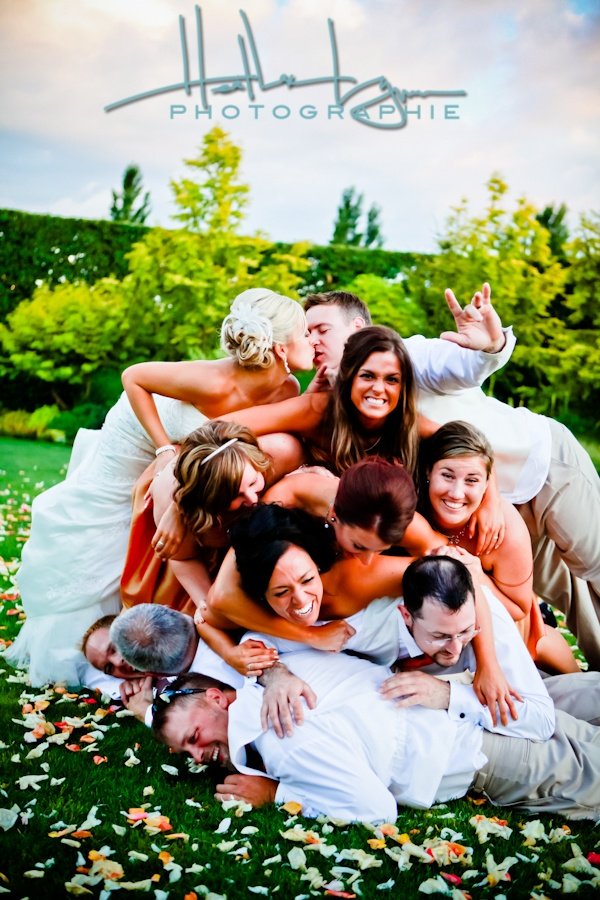 Celebrating your triumph.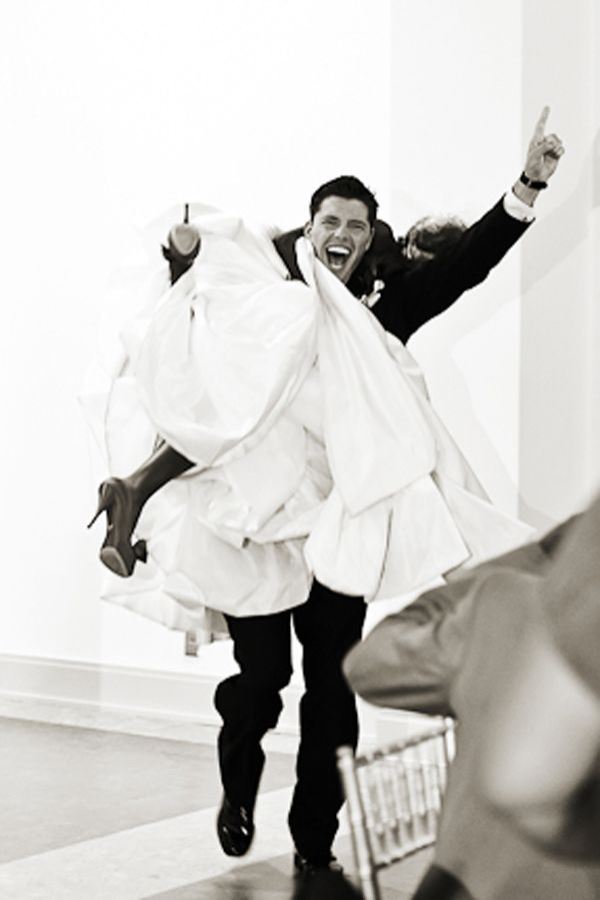 And finally, representing the true winner of the relationship power struggle.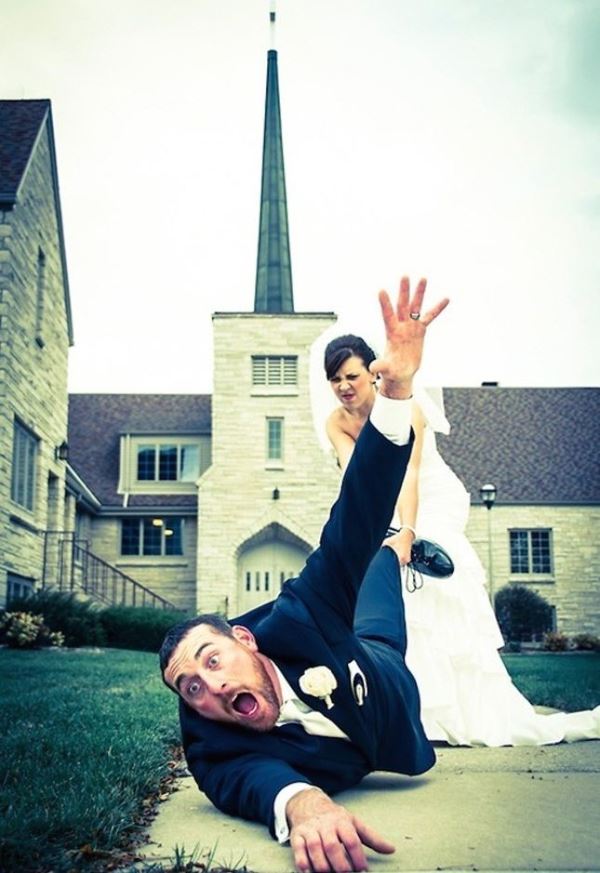 Are you thinking of any unique poses to strike when you tie the knot?