Expert advice for comfortable wedding shoes and happy feet on the big day!
We all know that special type of agony that can only be achieved by wearing your newest high heels and none of us want to spend the day of our wedding simultaneously clinging to our new husband and maid of honour because we just can't stand up any longer.
Rachel Bowditch, founder of luxury insole brand Alice Bow, has compiled her fail-safe tips to help you have a comfortable wedding day. Happy feet= happy bride!
Watch the height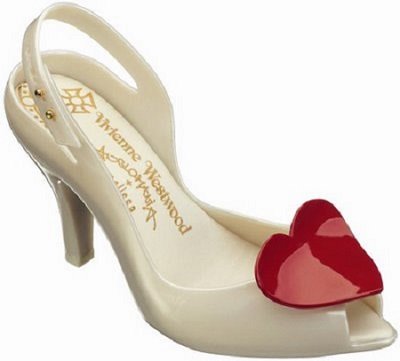 There is nothing worse than tired feet from heels that are too high. You're likely to be on your feet for up to twelve hours so be sure to be sensible with the heel height. Most people find a heel of 3 inches (7.5 cm) or below to be the most comfortable. However, if you're used to wearing skyscrapers for long periods of time then by all means go for it!
The Twirl Test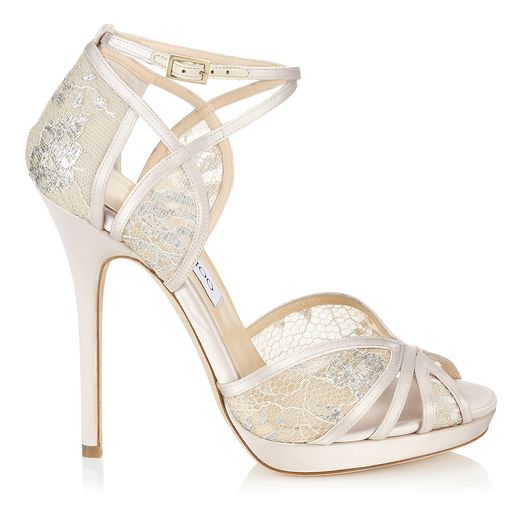 It's your wedding day so of course there's going to be lots of twirling- especially on the dance floor! Prevent your heels flying off mid-twirl by adding a little strap or two to your shoe to hold your foot in. An ankle strap will also make higher shoes feel more comfortable!
Beware of Decoration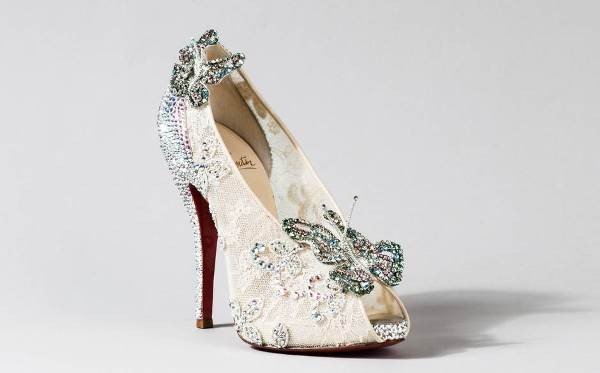 Everybody loves a bit of sparkle on their big day but the crystals and beading used to embellish your shoes can run the risk of catching on your dress. If you have your heart set on sparkling the night away; run a piece of fabric over the shoe to see if it catches. If it doesn't there's a good chance it won't happen on the wedding day!
Choose the right size and shape for your foot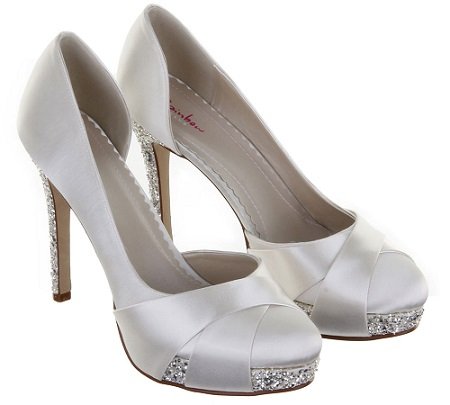 Everyone's feet come in different shapes and sizes, so don't be afraid to ask to try a shoe on in a couple of different sizes to check what the best fit is for you.  It's also worth remembering that round or open toe shoes are much more comfortable than pointy toes shoes.
If you are getting married in a hot country or even on a hot summer's day there is a good chance that your feet will swell with the heat. A clever tip to avoid this problem is to go shoe shopping in the afternoon once you've been on your feet for a little bit so you will get a better feel for how the shoes will fit on the day.
Don't forget to wear your shoes in!
It may be obvious but many brides forget to wear their shoes in and end up with sore toes! Wear them around the house well in advance so that if any spots rub it gives you enough time to make small amendments.
A note for the groom… Make sure he too buys his shoes well before the big day so he can wear them in.  If the shoes are tight around his toes, send him to the shoe repairer to get some shoe stretching solution.
A bit of comfort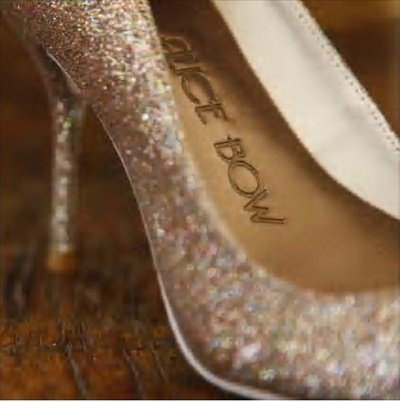 If your shoes don't come with good padding then pop a pair of Alice Bow insoles in to take the pressure off the balls of your feet ensuring a pain free day!