A bride with toothache was in so much pain on her wedding day that she had to go for emergency treatment mid-wedding
UK bride Stacey Rogers faced a wedding disaster on her special day; she developed a toothache was so painful that she ended up getting sick into a champagne bucket.
Stacey woke up at 3am on her wedding morning in agony and even considered calling her dream day off. However the couple were reluctant to do so as their family and friends had spent a lot of money to make the day special.
Stacey told the Daily Record:
I smiled through the ceremony then went to the reception but by this time the pain was unbearable.

I told Bryan I'd have to go home there and then."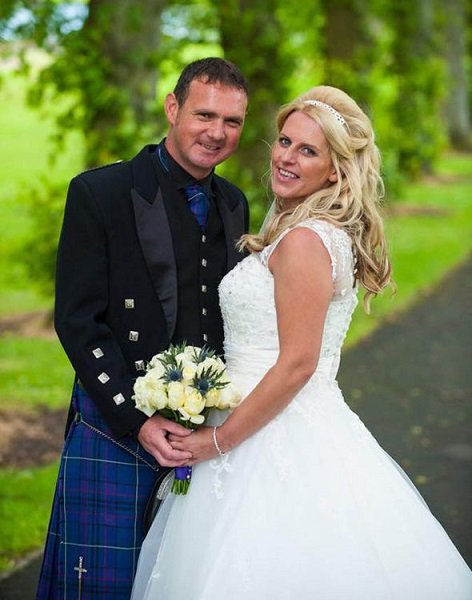 After it was announced that the evening reception party would have to continue on without the bride, one of the guests came to the rescue. Stacey's 14-year-old nephew Lewis remembered that team-mate Callum's dad is a dentist. He contacted Callum via Facebook explaining the situation. Callum's father came to the rescue and opened up his surgery immediately to treat the unfortunate bride.
Stacey says:
It was half past six on a Saturday. Who else would have done that?

Ritchie was brilliant. I was throwing up in a
champagne bucket by then and even outside Ritchie's surgery – in my wedding dress – I was being sick."
Ritchie managed to reduce the pain within an hour and Stacey was ready to return to the reception and dance the night away. The kind-hearted dentist said:
I was happy to help Stacey in her hour of need. She was certainly the most glamorous patient I have ever treated in my
25 years as a dentist."
Featured image credit: mirror.co.uk