Pick your friend a bridesmaid dress she will want to wear again and you'll have a best friend for life!
Being a bridesmaid is a big deal – there's a lot of responsibility with the role – from planning the hen party to keeping the bride calm, it's no walk in the park.
So when it comes to choosing what your bridesmaid is going to wear to your wedding,  show your appreciation by picking an on-trend dress that she can wear again.
Where once you could spot a bridesmaid dress a mile off (usually made from a shiny satin with too many frills and fuss) today's bridesmaid dresses could easily mistaken for stylish evening wear.
Following all the keys trends of the season, the new season bridesmaid dresses feature high-low hems, tulle, sparkles and gorgeous detailing in a kaleidoscope of colours to match any wedding theme.
Sparkles
One of of favourite wedding trends of the season – dresses with sparkles, shimmer and diamante embellishment look amazing whatever the season. Chose a two-piece with a sequin top, or opt for a gown with top-to-toe bling. The sparkle on these dresses adds a touch of glam so they can easily be worn again at a formal or black-tie event.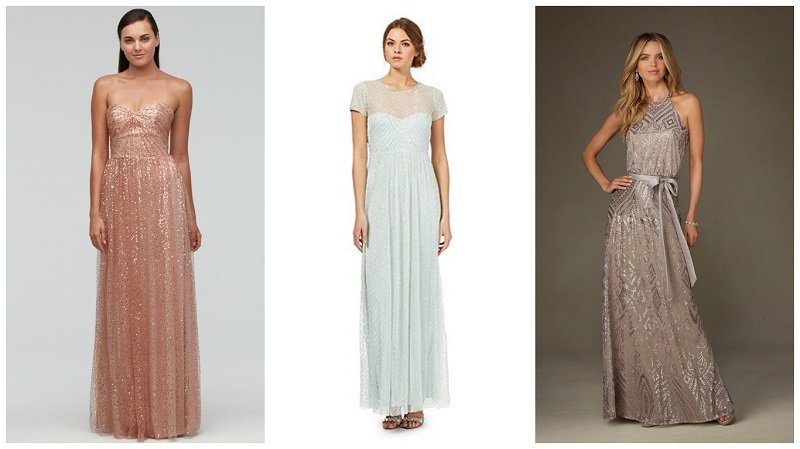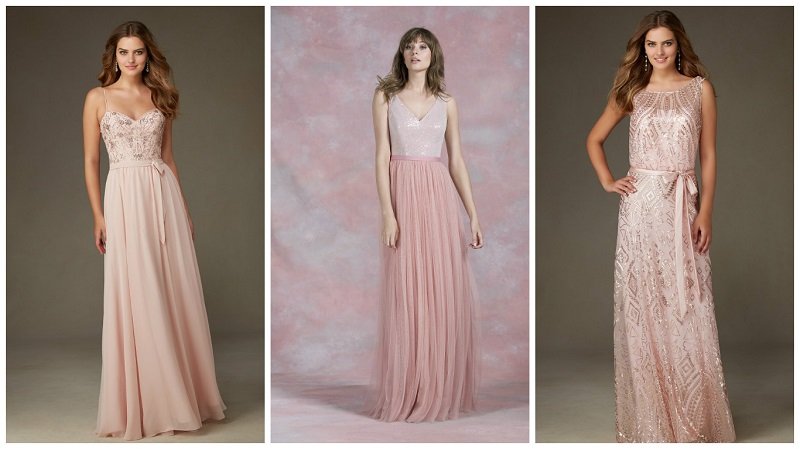 Pastels
Ideal for a spring or summer wedding pastel bridesmaid dresses have a creamy, carefree look. Light weight gowns are easily accessorised with a fur wrap or feather bolero and can be worn again at a garden party or afternoon tea soiree.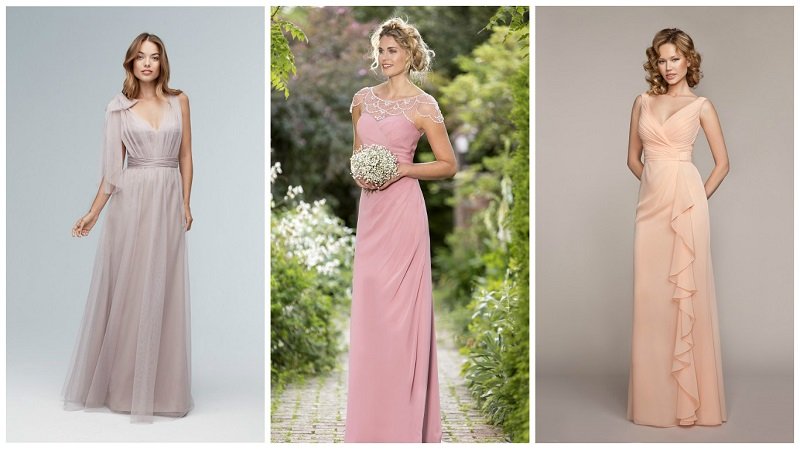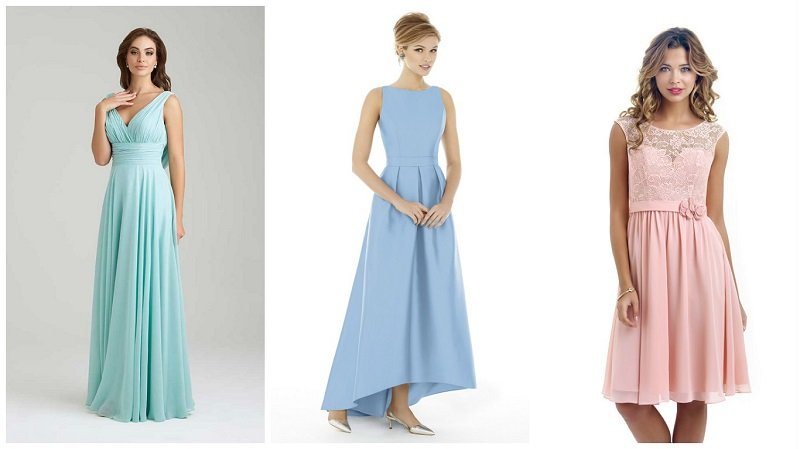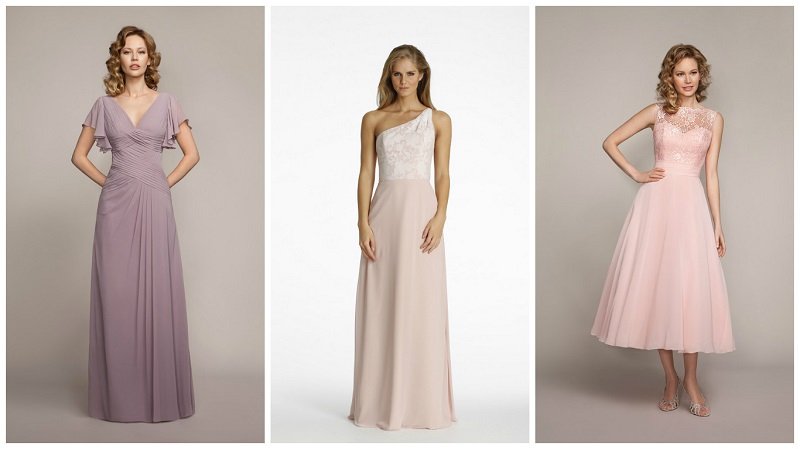 Colours that pop
Bright, bold and beautiful – we are huge fans of dressing bridesmaid in boldly coloured dresses that pack a punch. Red, purple, blue…mix and match or use as a block colour theme for your wedding day.
Whatever shade you choose, you can be sure that the dress will have the wow factor and that your bridemaid will be looking for any excuse to wear it again!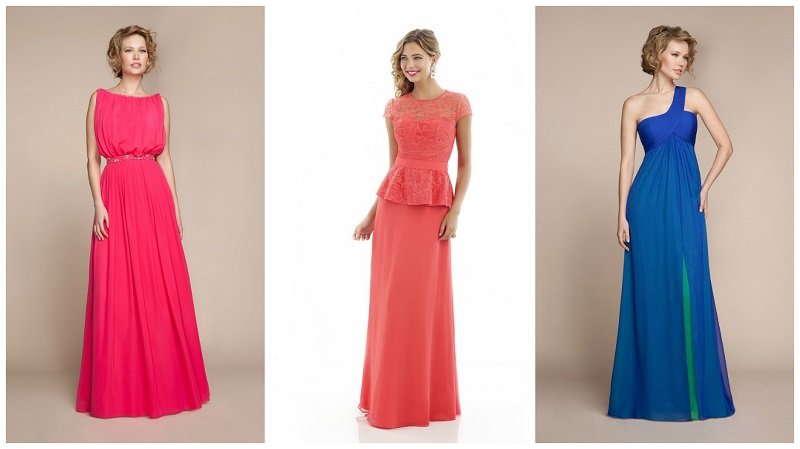 Dark and dramatic
If you want to add sense of occasion to your wedding (or yours is a black tie event) then you'll love these dresses. Oh and did we mention that they are money well spent too because your bridesmaids will definitely want to wear them again.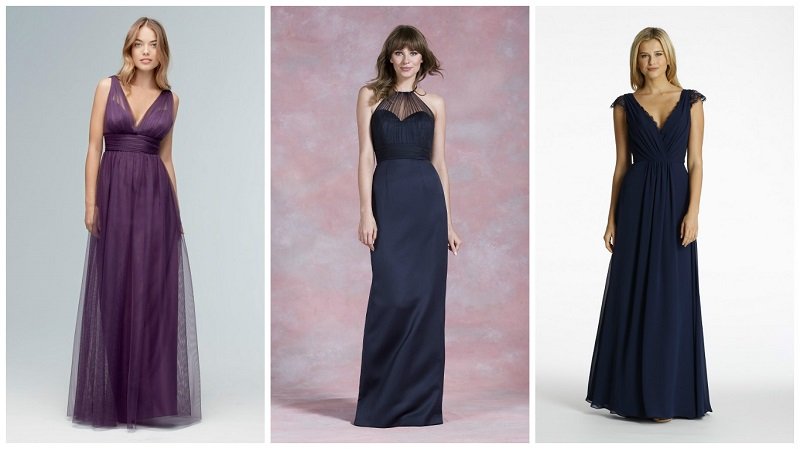 Feature image by Allure